Canada is one of the top places where you can find the best Film Schools globally – having a television and film industry worth billions of dollars and producing world-class movies and animation with excellent visual effects. If a list of the best Television industry worldwide is compiled, Canada should rank among the top 10.
Movie and Post-production companies ensure only the best talents are recruited to work with them, ranging from actors to producers, directors, stage managers, etc. The point is, if you are not well qualified, your chances of getting employed will be minimal. Similar is the case for other countries too.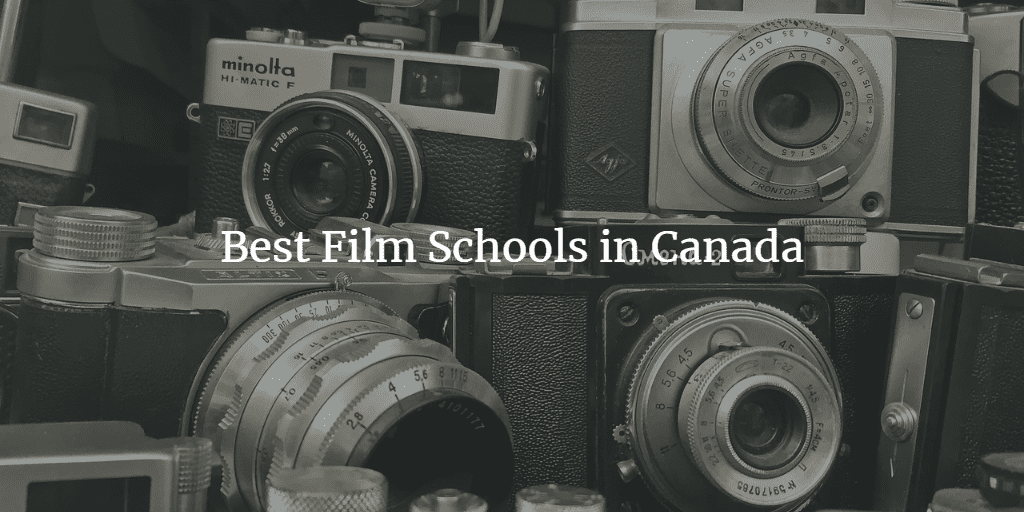 This is why film schools have thrived so well in Canada and has helped fuel the global talent pipeline. You can't mention five successful members of a movie cast and crew without mentioning at least two who have finished Film school in Canada. This is to show you how productive Canadian Film schools have been.
Statistics from the Motion Picture Association show that over 181,000 people were employed in 2018-2019 in major movie roles, including special effects and animation, sound editing, camera operation, and post-production. In this period, the volume of film and television production reached the $9.32 billion mark and generated a Gross Domestic Product (GDP) of $12.8 billion for the Canadian economy. All of these happened in the space of two years.
If you are interested in attending a film school in Canada, you must go for the best, considering the competition in the industry. This article will include the best 11 Film Schools in Canada, fees, programs, and other important information.
Best film schools in Canada 2023
These Film schools offer diploma courses, certificate programs, and even four-year bachelor's and master's degree programs. Students are given a variety of courses to choose from. They include technical programs and filmmaking courses to prepare you for a great career in film production.
As a film school graduate, the places you can work are limitless. Film school graduates are even employed in journalism and advertising due to their unmatchable visual storytelling skills.
No matter the role you wish to play in movie production, these schools will help groom you to be among the best. Let's find out about them.
1. University of British Columbia
The University of British Columbia is ranked among the best in the world it is among the top 20 public universities globally. Its campus is located in Vancouver, Canada.
The University currently runs a renowned film training program that has produced several movie production experts in recent years. The program is mainly practical because that is what helps the students learn better.
Junior students often learn from their seniors when they work together on student film sets. This helps promote a mutual relationship among them. An alumnus of this great institution is the Producer of the popular television series "The Good Fight".
2. Ryerson University
Ryerson University is located in the center of Toronto, near the city's entertainment district. It is among the best schools in Canada and is well known for that.
Ryerson University film school is known as the School of Image Arts and is known for helping students discover where they fit in movie production. The school also allows students to learn alongside professionals in the industry.
3. York University
If you want to learn from the best and most well-experienced in the industry, you might consider choosing York University. The University film school, located in Toronto, is the York University School of Arts is managed and guided by award-winning professionals who can help students achieve their full potential in filmmaking and movie production.
At York University, Students will gain practical experience, explore different career options in filmmaking, and build good relationships with potential employers in the industry. This can be made possible through field placements, internships, etc. The school's partnership with various creative industries and arts organizations will also be of great help.
One thing the York University School of Arts is known for is the convenient student-to-teacher ratio. In the first year, the classes do not exceed 25 students. The class number reduces to around 10-15 in the third and fourth years.
4. Humber College
Like York University, Humber College is also located in Toronto and is the largest college in Canada. It is recognized as the 4th best film school in Canada and also has a high ranking on the world's list.
The college boasts over 83,000 students, of which 56,000 are part-time. Aside from Movie production, Humber College has produced thousands of graduates who are highly favored in the job market because of the foundation that has been set.
Humber College has three campuses, the first in the North end of Toronto, the second just west of the City on Lake Ontario, and the third the smallest in Orangeville and boasts 200 full-time students.
5. Fanshawe College
Fanshawe College is located in southwestern Ontario. It is one of the largest colleges in the city, having four campuses in London, Woodstock, St. Thomas, and Simcoe.
The college boasts 43,000 students presently. Fanshawe offers an advanced Filmmaking program designed for students who want to learn theoretical and practical skills to get them well-equipped for the film and television industry.
6. George Brown College
George Brown College is one of the best film schools in Canada and North America. It is located in the heart of downtown Toronto. The city where George Brown is located is a positive catalyst for the growth of the students at the college.
It is in this city that they learn the art of sound and video design and production, and they also gain access to professionals in the Canadian film industry.
George Brown College has three main campuses in St. James, Casa Loma, and The Waterfront. Students use other small locations in the heart of Downtown Toronto for their studies and training.
7. Vancouver Film School
Vancouver Film School was founded in 1987 and has since been operating as a major film studio with multiple production facilities for creating film, TV, games, animation, design, digital applications, and other movie production roles.
You will have access to the school's alumni directory and make connections that will help you launch your career. The school offers 15 post-secondary programs taught by industry professionals across eight campuses across Vancouver in the heart of Canada's Hollywood North.
8. Concordia University
Concordia University is located in the vibrant and multicultural city of Montreal, providing the most suitable platform for students to learn the craft of movie production and filmmaking in the city's busy film industry. It has relatively small class sizes, with most courses having less than 60 students.
Concordia University is also among the most sought-after universities in Canada, attracting over 50,000 students every year.
9. Simon Fraser University
Simon Fraser University was established in 1965, and is currently located in Canada's West Coast Filmmaking hub and has campuses in Vancouver, Surrey, and Burnaby. However, the Simon Fraser University Film School is located in Downtown Vancouver. Its name is the School for the Contemporary Arts.
10. Trebas Institute
Trebas Film Institute is also located in the most favorable city in the country, Toronto. The location is one of the top centers of filmmaking in North America.
Trebas Institute was established in 1979 as a private career college. It is focused on providing the skills needed for people to succeed in the entertainment industry.
Approximately 80 percent of graduates from Trebas Institute find a job related to their field within six months into careers such as film and video editors, gaffer/grip, screenwriting, post-production work, and cinematography.
11. Toronto Film School
If you are very conversant with film schools in Canada, you must have heard about the Toronto Film School. It is located across three Yonge-St. Campuses in downtown Toronto. Toronto Film School is well-known for offering practical and theoretical filmmaking and video production courses.
Looking for film schools with small class sizes? You can also have that at the Toronto Film School. As we know, small class sizes help improve one-on-one tutoring and mentoring.
This is necessary to speed up the growth of students. Toronto launched a studio campus in 2019, where students can do fieldwork with professionals and have real-life experience.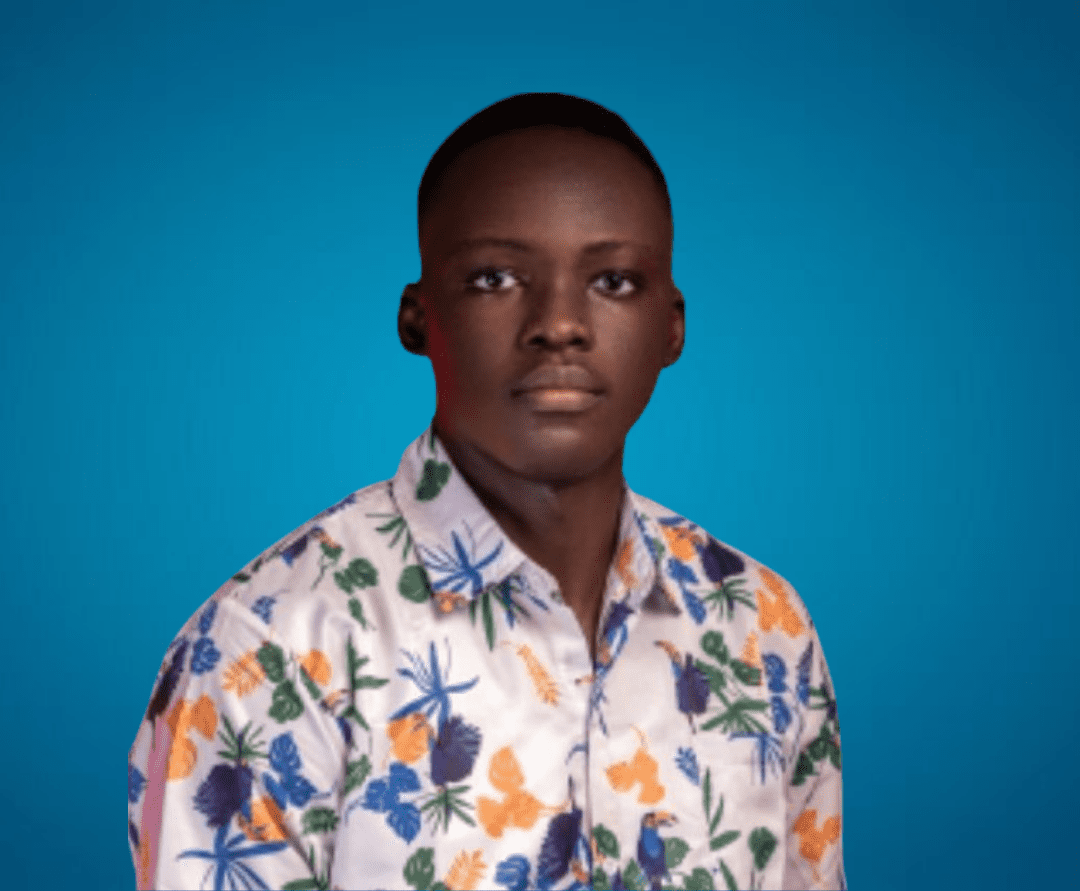 Sam is a brilliant young Nigerian biochemistry student and an aspiring entrepreneur. Despite facing many challenges, he has never lost his passion for learning and drive to make a difference in the world. Read more about him here.
Was this article helpful?