In the words of Giancarlo Stanton, "High school is what kind of grows you into the person you are. I have good and bad memories, some learning experiences, and some I'll take with me the rest of my life."
This statement shows that the importance of high schools in our lives can't be overemphasized. Since it's essential, selecting the best for your children is imperative.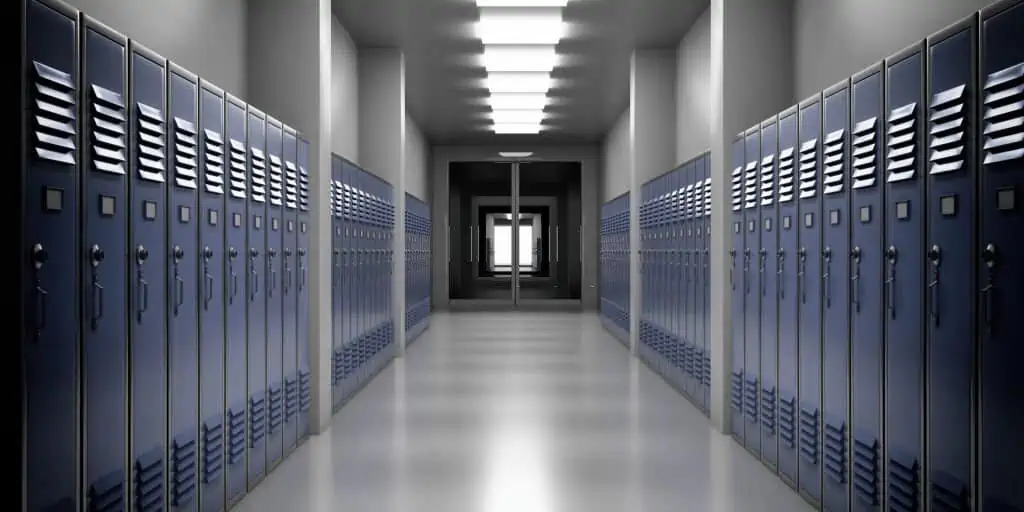 By selecting the best high school for your children/wards, you're giving them a headstart. Of course, there are thousands of good global secondary schools, but some edge others.
This article will educate you on some of the best private and public high schools in the world to save you the stress of hours or even days of research. You'll understand why these schools stand out and what studying in them is like.
What Makes a Best International High School?
One of the characteristics of a good school is qualified and competent teachers. The teachers must have the required experience to enable the students to succeed. Then, they'll be able to breed academic and morally intelligent students.
A good school should have a conducive learning environment and state-of-the-art learning materials. It's only when the environment is peaceful and conducive that students can learn effectively.
Having extra-curricular activities for its students is another characteristic of a good school. These activities include skill acquisition, sports, school clubs, etc. After all, all work and no play make Jack a dull boy.
Lastly and most importantly, a reputable public school should have students who perform exceptionally well in standardized examinations. No matter the quality of the infrastructure, it'll all be useless if the students don't thrive academically.
A school must possess all these characteristics to be a good institution. To be one of the best globally, it must surpass most other schools in all or most of these characteristics.
10 Best High Schools in the World 2023
Let's jump into the list of the best secondary schools globally without further ado.
1. Westminster School (UK)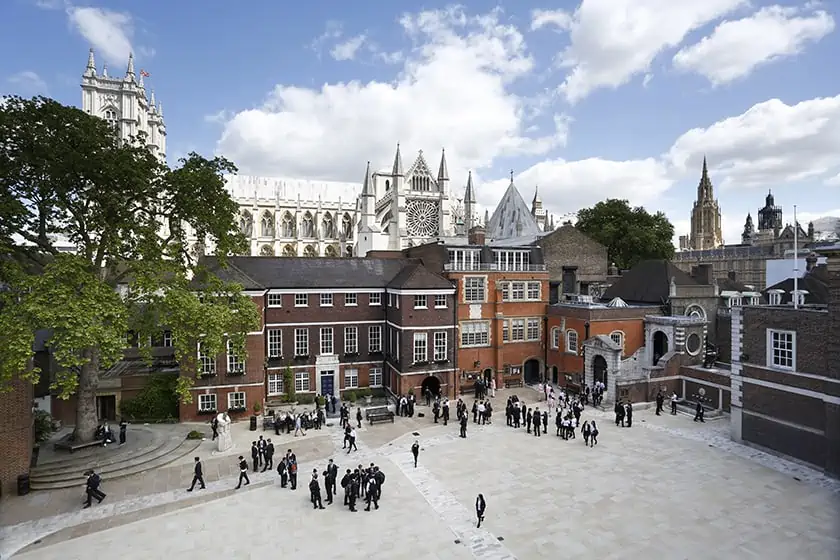 Westminster School is one of the oldest high schools in the world. Its establishment dates back to the 14 century but was refounded in 1560. Therefore, it isn't surprising that it's one of the best.
Westminster School is co-educational. It admits boys into the junior levels at seven years old and senior school at 13. However, girls must wait until sixteen when they want to enter the sixth form before the school can admit them.
Entrance into Westminster's junior level is through an internal exam and interview. To enter the Great Entry School, 13-year-olds must undertake the ISEB Common Entrance Examination. Students seeking admission into the Great School at age 16 must undertake exams and interviews if their GCSE result is satisfactory.
The school has over 700 students and 106 teachers. Its students are famed for winning awards in top educational competitions globally. It has produced prestigious ex-students who have made significant contributions to the development of the UK.
2. Thomas Jefferson High School of Science and Technology (USA)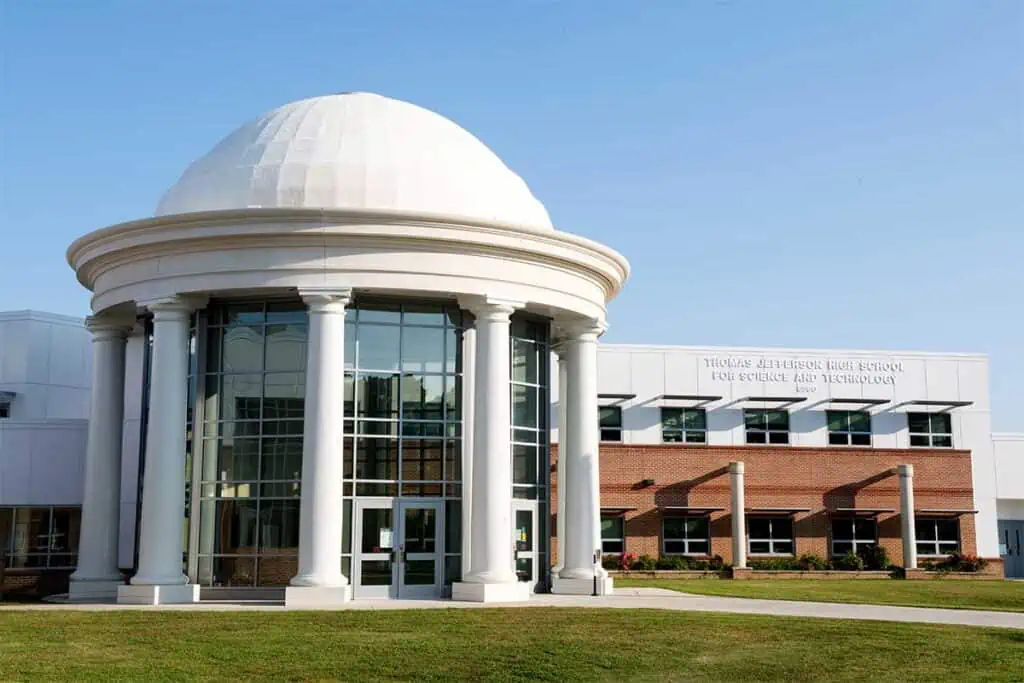 Thomas Jefferson High School of Science and Technology is a Virginia State Magnet School founded in 1985. Fairfax County Public Schools operates it. The school is in Alexandria, USA, occupying the previous Thomas Jefferson High School building.
Thomas Jefferson focused on impacting students with knowledge in math, science, and technology. US report ranked it the best high school in America in 2022.
The school has nearly 2,000 students learning in various technological divisions and an 18.16 student-to-teacher ratio. It has students from around the world, with Asians dominating the population.
Notable Alumni of the Thomas Jefferson School include US government official Yohannes Abraham and game designer Chris Avellone.
3. School of Advances Studies (USA)

School of Advanced Studies is a public school in the Miami-Dade County Public Schools district. It was founded in 1988 and named by US News and World Reports as the best high school in Florida and one of the best nationally. The school is famed for academic excellence, thanks to its quality of learning.
Only grade 11 students can get admitted into the school. They'll finish their 11th and 12th grades there and pursue a two-year Associate in Arts Degree from Miami Dade College.
4. The Davidson Academy of Nevada (USA)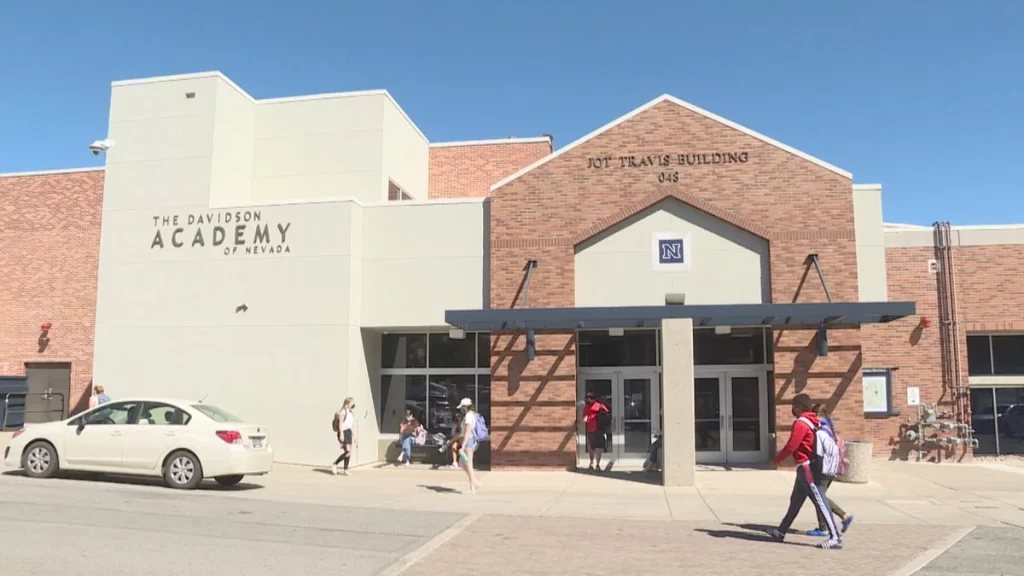 The Davidson Academy of Nevada is a co-educational public school. It's located in Nevada and was established in 2006. The school aims to provide profoundly gifted students with a conducive atmosphere to flourish while building formidable relationships with their peers.
Students can decide to learn through the institution's online learning option or by attending its public school in Reno, Nevada. Admission into the Davidson Academy is strictly by merit. The school has nearly 250 students, with an almost equal number of boys and girls.
It boasts many awards and accomplishments. Niche recently ranked it as the best public middle school in the US and the teachers as one of the country's best.
5. Academic Magnet High School (USA)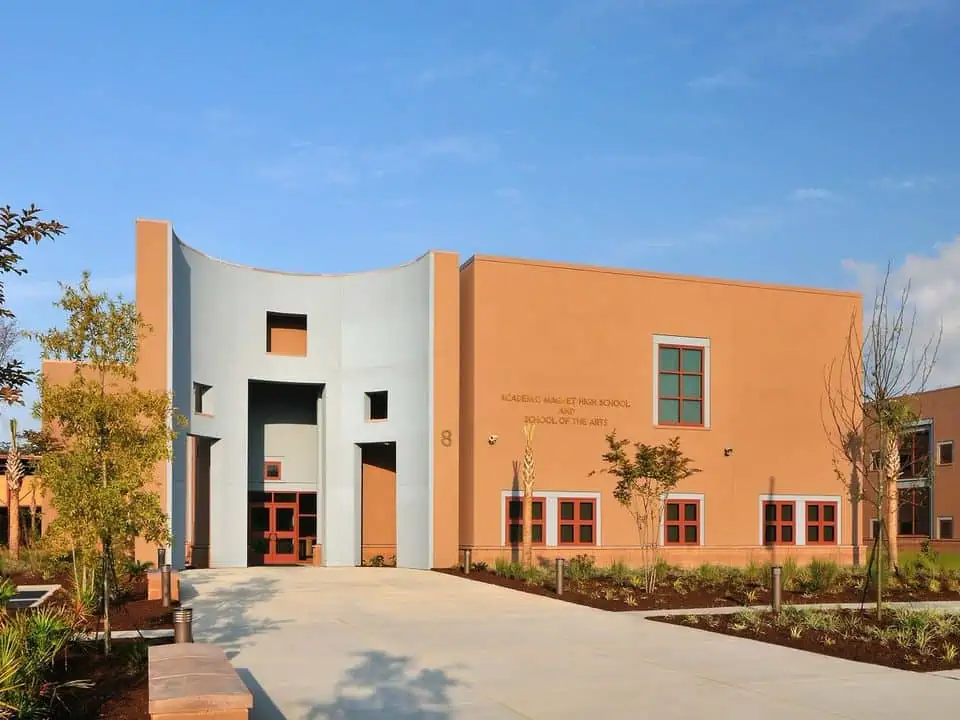 AMHS was founded in 1988. It's located in North Charleston, South Carolina, and is one of the best schools in the US. The school has some of the best students in the country due to its admission standards.
It admits students through standardized test scores, GPA, writing samples, and teachers' recommendations. Only students who score satisfactory results on the various tests will get admitted to the school. These students will begin their learning journey to ensure they reach academic and moral excellence.
According to US News, the school currently has close to 700 hundred students and a student-to-teacher ratio of 17:1. It's among the top five schools in the US.
6. St. John's College (South Africa)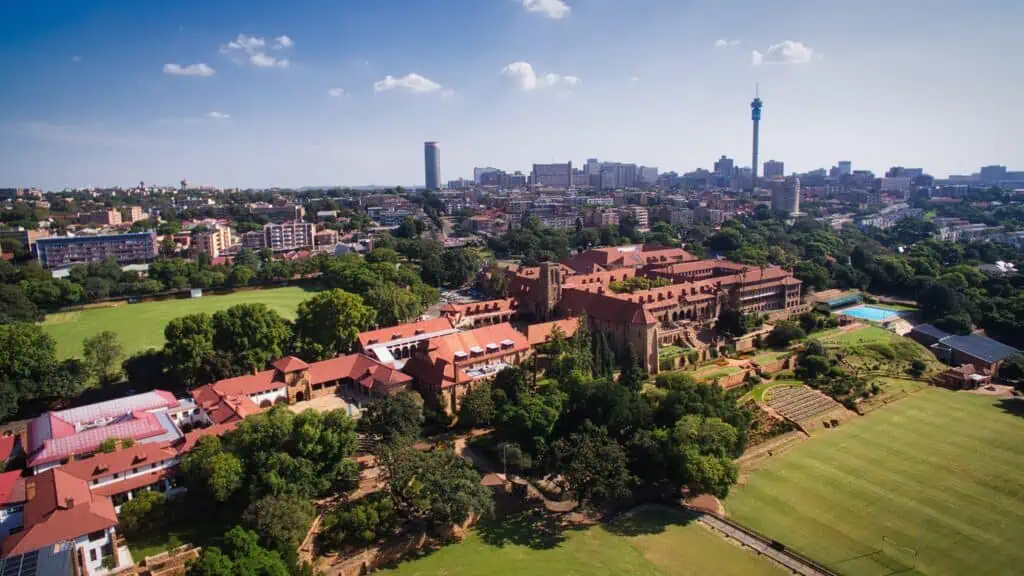 St. John's College is another top African high school in Johannesburg, South Africa. It was established in 1898 by Revd Joh Darragh. The college is an all-boys Christian school.
Africa Almanac ranked St. John's College as one of the best schools in Africa in 2003, thanks to its quality of education, the success of its alumni, and the school profile. St. John's College has The Bridge Nursery, Pre-Preparatory, Preparatory, College, and Sixth Form schools. It boasts almost 1,400 students and a staff strength of more than 100.
John's College class of 2014 had a 100% success rate in their matriculation examinations. The school notes that it teaches academic knowledge to students using the most effective methods and sound values and morals using the traditions of the Anglican Church. Sports are popular at the school, and it has facilities to accommodate 14 sports.
7. International School Of Kenya (Kenya)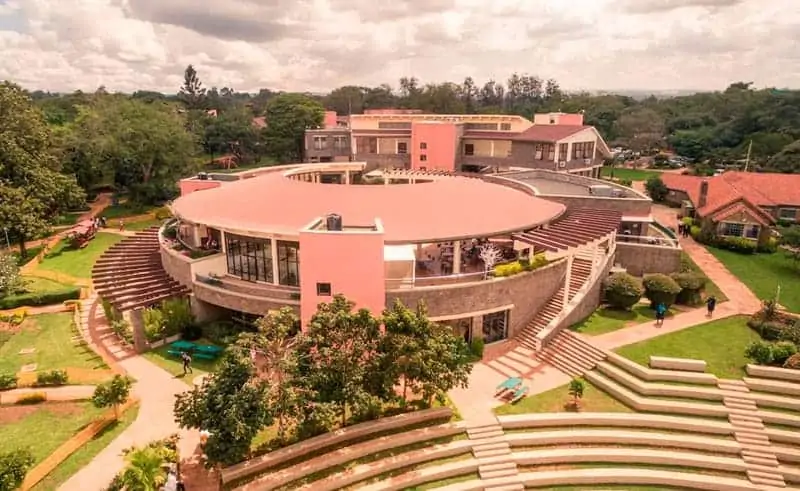 International School of Kenya is a private high school in Nairobi, Kenya. It was established in 1976 by the US and Kenyan governments.
Pupils can study from pre-kindergarten until grade 12 at the school. The school currently has more than 1,000 students from over 65 nationalities. It has a decent student-to-teacher ratio of 10:1. Students of the school have more than 98% success rate with IB exams, putting it undoubtedly as one of the best high schools in the world.
It has competent teachers who impact academic and moral education in students. The school also has many extra-curricular activities to develop students' cognitive abilities.
8. Grey College (South Africa)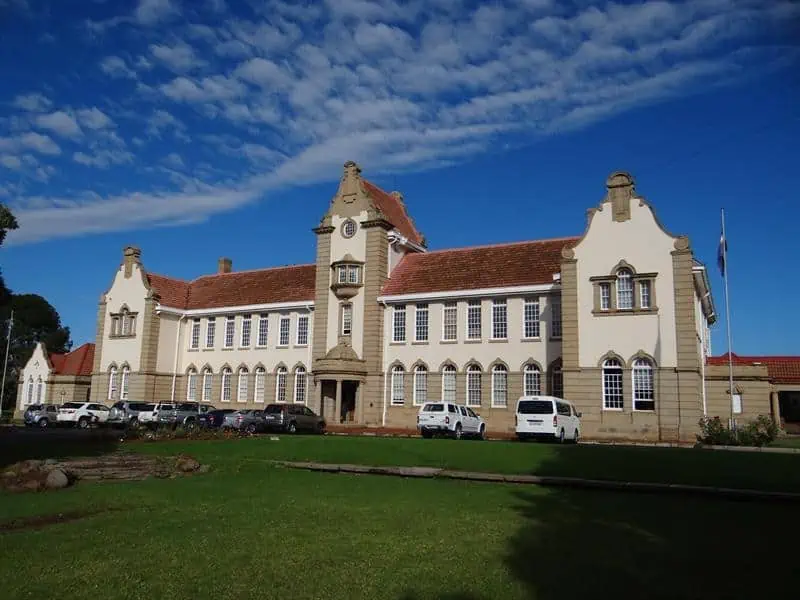 Grey College is another South African School in Bloemfontein, the nation's judicial capital. It's an Afrikaans medium school founded in 1855 by Sir George Grey and is one of the oldest in Africa. The school is boys-only and has a population of more than 1,200 students.
It educates students both in English and Afrikaans. However, it has separate classes for teaching both languages to students.
It boasts of notable ex-students who have contributed immensely to societal development. One such alumnus is Laurens van der Post, a senior executive of the British Government. Reputed Olympian and world champion Ryk Neethling was also a former student.
9. St. George's College (Zimbabwe)

It's a private Roman Catholic and Jesuit School accommodating day and boarding students. Next on the list is one of the best schools in Zimbabwe, St. George's College, Harare. Fr. Mark Barthelemy SJ established the school 126 years ago, making it one of the oldest in the country.
The school has almost 800 students and qualified teachers to match. It is co-educational, and it has students from different nationalities and races.
St.George College teaches students using the Cambridge International Examination (CIE) syllabus. Students seeking admission must take an entrance examination to enter Form One. They also need excellent grades at O'Level to enter the Lower Sixth Form.
The school has bred many esteemed individuals like Dennis Pavlich, a renowned law professor, and Edward Acton (current vice-chancellor of the Univerity of East Anglia.)
10. Leysin American School (Switzerland)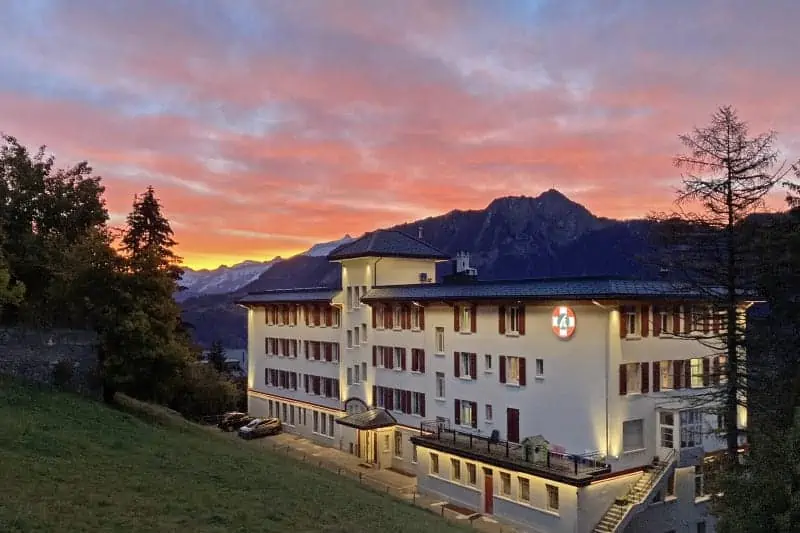 Leysin American School is a private high school in Leysin, Vaud, Switzerland. Fred and Sigrid Ott founded the co-educational institution in 1960. Approximately 340 students attend the school.
The school is more of a preparatory institution for students seeking admission into the university as it only has grades 7-12. It nurtures these students to ensure they reach their maximum potential and ready them for the challenges ahead. Students can pursue Baccalaureate, AP, and diploma programs at the school.
It has more than 7,000 successful ex-students and a student-to-teacher ratio of 1:8. Leyson American School also has many extra-curricular activities.
Conclusion
That concludes the extensive list of some of the best secondary schools in the world. They all performed excellently in all the metrics that determine exceptional high schools.
This list combines both public and private high schools. While most public high schools don't charge tuition, private ones do. However, you may need to pay for other school charges if you attend a public high school.
It's imperative to conduct more research on any of the schools that catch your fancy. They all have websites where you can find out more about them. You can get insights into their admission processes, academics, extra-curricular activities, and school news.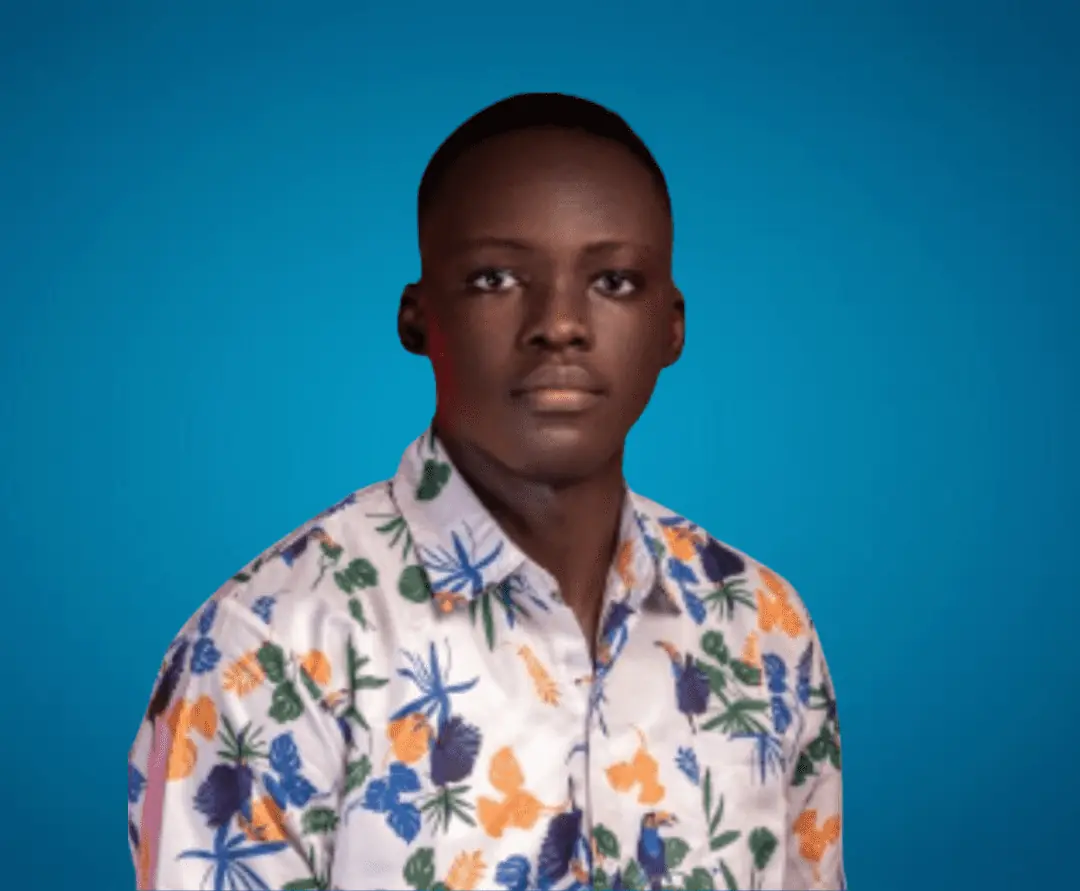 Sam is a brilliant young Nigerian biochemistry student and an aspiring entrepreneur. Despite facing many challenges, he has never lost his passion for learning and drive to make a difference in the world. Read more about him here.
Was this article helpful?