Do you want to know what the best schools in Johannesburg are? Then you are at the right place.
Johannesburg, also known as Joburg, or The City of Gold is the largest city in South Africa. It is also one of the largest urban areas in the world. Johannesburg is the provincial capital and the largest city of Gauteng province, the wealthiest in South Africa.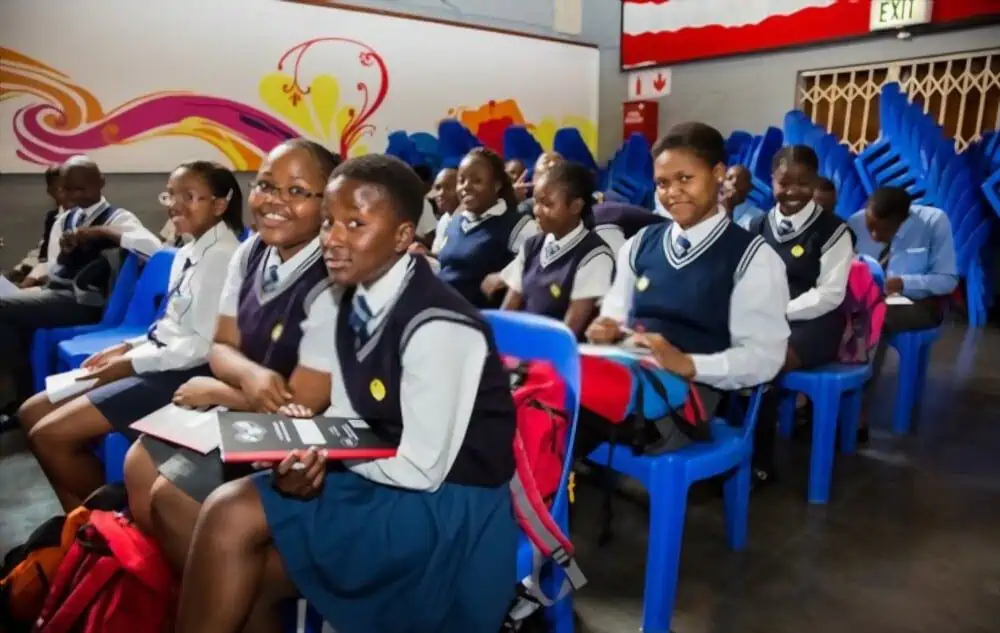 It is one of the most popular and favorable places to live and establish a business in the country; This is why many South African companies and SMEs have head offices in Johannesburg.
If you live in Johannesburg, you will need a good school for your kids to attend. The region is known to house most of the best schools in South Africa. Taking your child(ren) to these schools is only fitting.
The Best Schools in Johannesburg 2023
I have compiled a list of the Best Schools to attend in Johannesburg. The article will also include a brief history and the tuition fee required by the school.
1. Orban School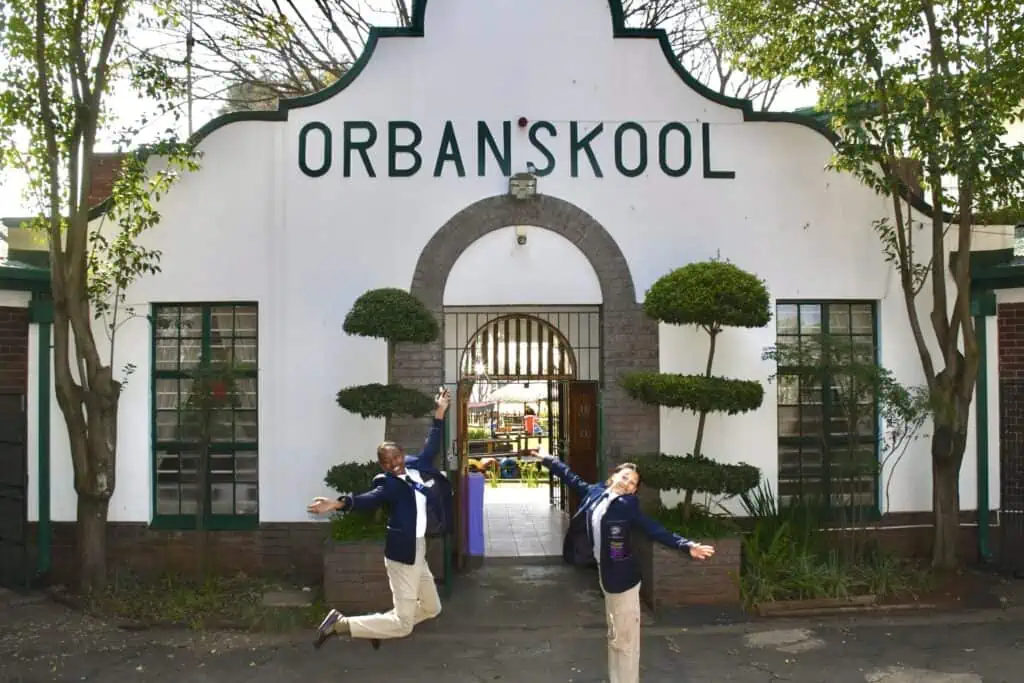 Tuition Fee: R14,500
Orban School is one of the best private schools in Johannesburg to take your child to. The school is co-educational and offers a dual-medium education to pupils. They are taught in English and Afrikaans.
Orban School is located in the heart of the Melville Koppies, making it easily accessible. This school offers affordable high quality pre-primary and primary education to children in a diverse community.
Learners at Orban School are between the ages of 1 and 12. Classes are small and focused on ensuring the proper teacher-student ratio. Orban School offers extracurricular activities in sports to give pupils a well-rounded education. The school is also safe and secure for your wards to learn.
2. The Ridge School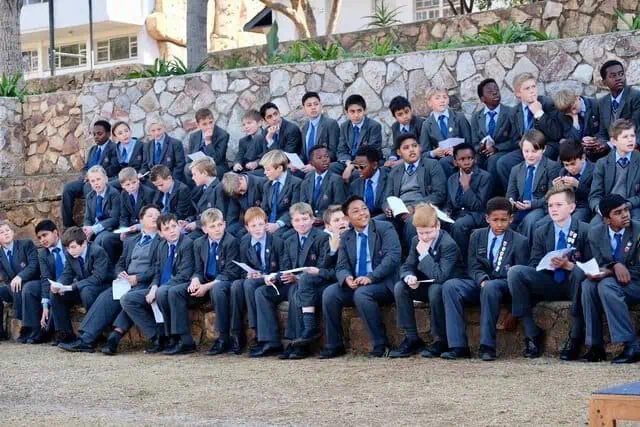 Tuition Fee: R140,000
The Ridge School was established in 1919 and is one of the oldest and finest English-medium preparatory schools for boys in Johannesburg. It is situated on a 16-acre campus of the historic Westcliff Ridge, off Jan Smuts Avenue and Valley Road.
The school has a strong sense of history, making it one of the best private schools in Johannesburg. However, it is firmly rooted in its modern contemporary environment.
The Ridge School has provided lads with a holistic technique to education for over a century. It offers a unique and balanced education in all areas. This ensures students have respect for each other and cultural diversity.
The Ridge School aims to grow each boy into a confident self with a decent spirit. It has a refined ethos based on Christian values and morals aimed at quality education and community development.
3. Johannesburg Muslim School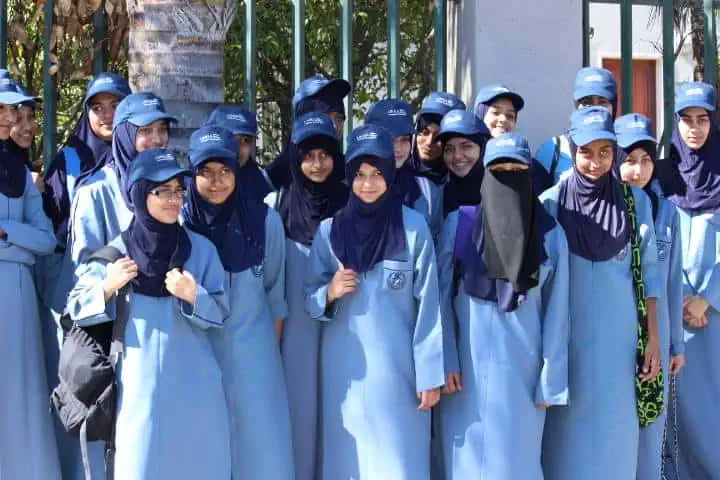 Tuition Fee: R5,000
Johannesburg Muslim School is not entirely private, unlike other schools mentioned in this article. It is a partly independent school in Fordsburg, Johannesburg, South Africa. The Johannesburg Muslim School is ranked in the Top 100 schools in the Gauteng province.
The school was established in 1973 by the Johannesburg Muslim School Association. Johannesburg Muslim School (JMS) integrates Islamic and secular education into its curriculum. It is also an Association of Muslim Schools (SA) member.
Presently, JMS boasts 1000 students in its primary school section at Forsburg, which caters to Grades 1-12. This section is made up of two campuses on Bree Street, Fordsburg. A separate preschool in Mayfair caters to Nursery, Intermediate, and Grade R pupils.
Johannesburg Muslim School aims "to provide young children with the holistic concept of knowledge with the holy Quran and the Sunnah as the source of guidance." The school adopts a core ideology: "Every child is Jannah."
4. Roedean School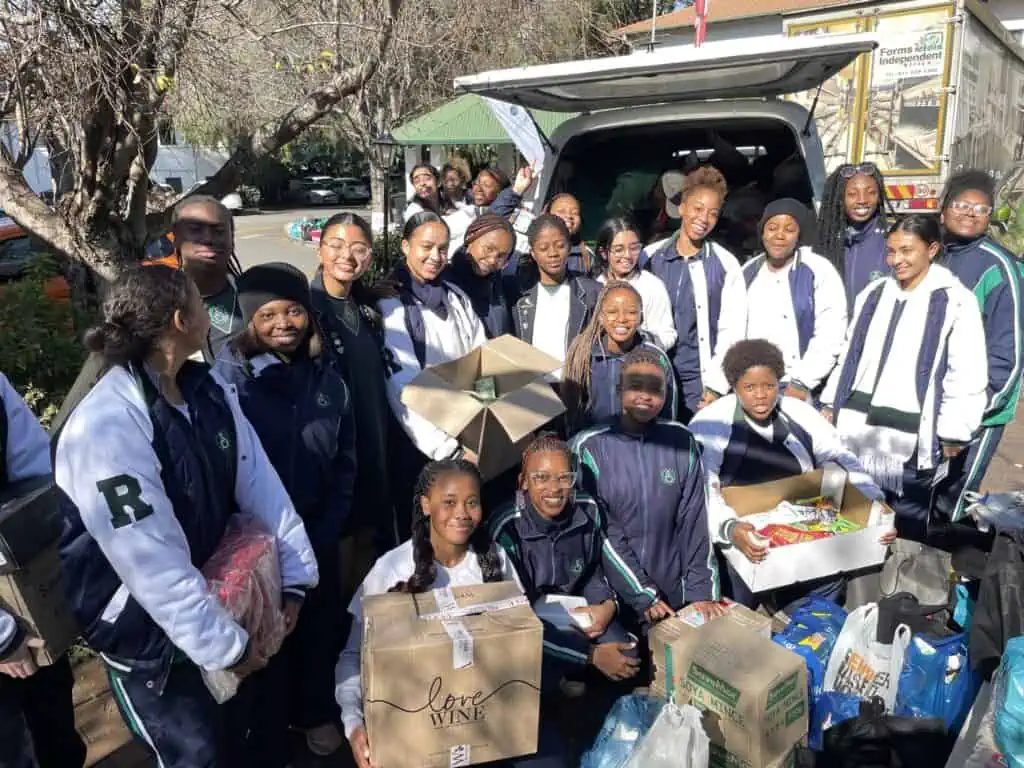 Tuition Fee: R91,000
Roedean School (SA) is a private all-girls school in Johannesburg, South Africa. Theresa Lawrence and Katherine Margaret Earle founded it in 1903 as a sister school to the famous Roedean in Brighton, England.
The founders had a unique and modern approach to girls' education and set up the school in Johannesburg. At its inception, the school had only 22 pupils studying in a small apartment in Johannesburg.
Today, Roedean School boasts over eight hundred girls from Grade 0 to matric who proudly wear the Roedean Uniform. The girls at Roedean are from various cultural groups in South Africa and beyond.
During the school's centenary in 2003, they displayed 47 country flags representing the different nationalities of pupils that attended the Roedean that year. It is believed that every girl who attends Roedean will one day leave the school with the hallmark of Roedean.
5. Assumption Convent School

Tuition Fee: R120,000
Assumption Convent School is an independent school for girls and is famous for providing accessible and high-quality education to these children. It offers education to girls from Pre-Grade to Grade 12.
The school is made up of a team of teachers that work to foster self-discipline, respect, and responsibility within catholic ethos. Assumption Convent school boasts 600 girls in less than 25 classes; This ensures each child is noticed and well nurtured.
At the same time, the school's small size breeds a family atmosphere for good staff morale to ensure long-serving and dedicated teachers. Teachers at Assumption Convent School train pupils to discover and develop their exceptional talents and strengths.
Assumption Convent School was founded in 1946 by the Missionary Sisters of the Assumption and has since cared for girls in the school. Assumption Convent School provides quality education; it has also offered affordable Christian education.
The ethos at Assumption has enabled students to achieve their maximum potential and utilize their talents to make a positive difference in society. Assumption Convent School is an associate member of the Catholic Schools Board and the Independent Schools Association of Southern Africa.
6. Reddam House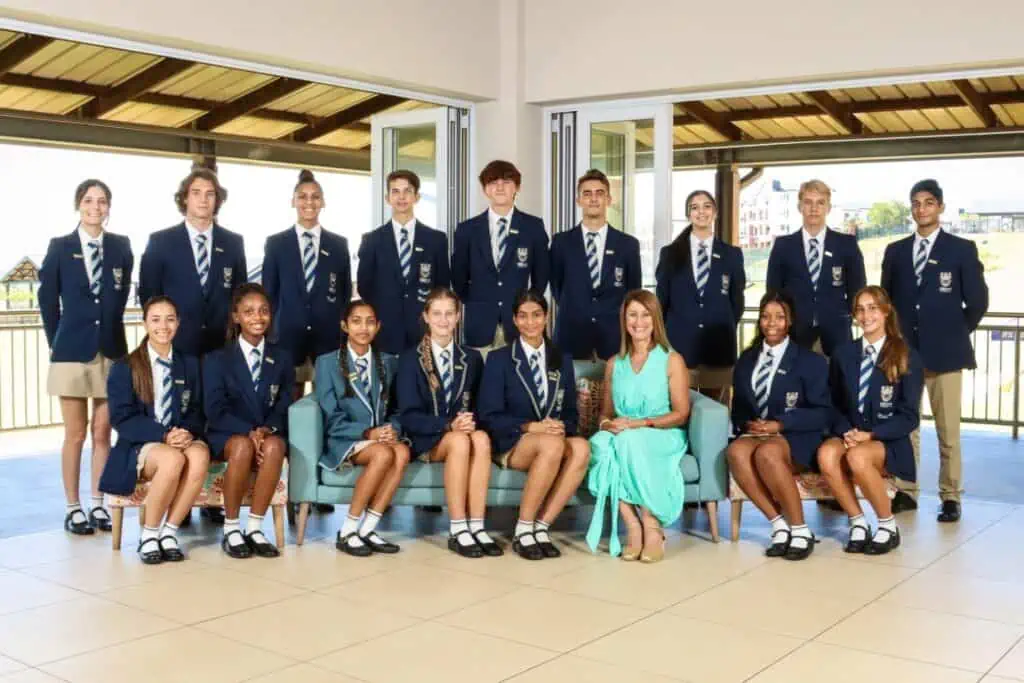 Tuition Fee: R72,500
Reddam House was established by a renowned educator, Graeme Crawford, in 1993. It was the founder's first school and opened its doors in South Africa. In the subsequent five years, Crawford's schools grew to 21.
Crawford and his sister Sheena established Reddam House Constantia in Cape Town. So there are currently two Reddam House schools in South Africa, one in Johannesburg and the other in Cape Town.
Reddam House uses an internationally recognized educational curriculum to teach its students. The school also involves students in extracurricular activities like cultural and sporting activities.
Reddam House is well known for encouraging and nurturing individuality, talent, and self-assurance in a relaxed and secure learning environment. The management understands the importance of education and hence equips students to confidently and proudly face a challenging global future.
7. Spark Schools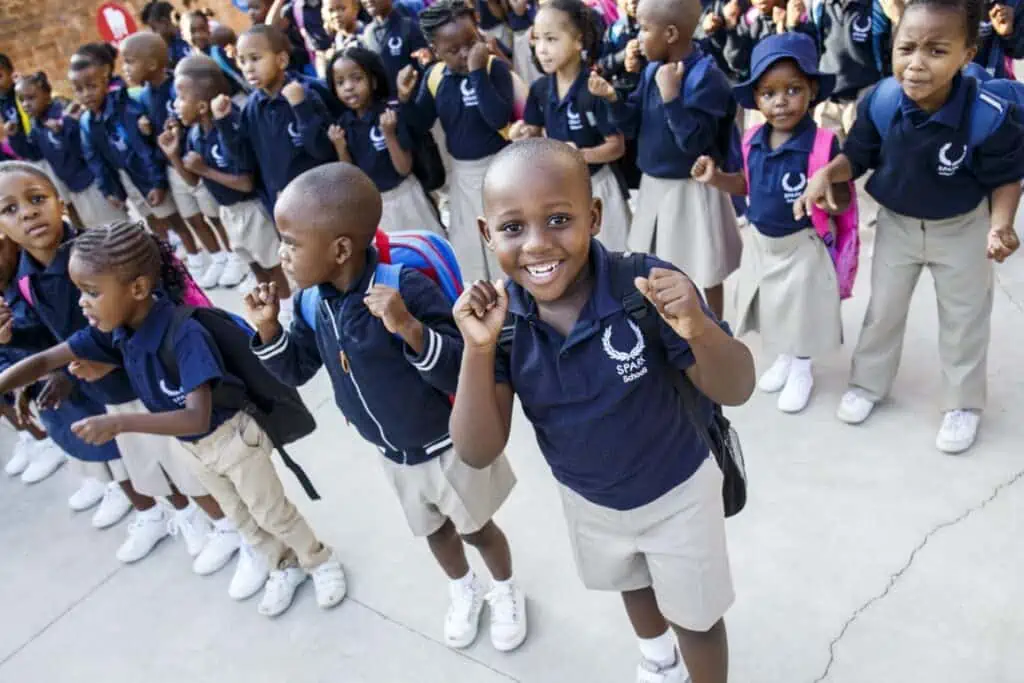 Tuition: R28,050
SPARK Schools was founded in 2012 by Stacey Brewer and Ryan Harrison. It was established to provide a solution to the lagging state of the South African Education system. They were committed to introducing a new model that would offer high-quality education to children at an affordable cost.
The first school in the SPARK Schools network, SPARK Ferndale, was opened in 2013 in Gauteng, Johannesburg. The School offers a unique learning path for students to master their goals and social-emotional skills.
At SPARK Schools, every child is encouraged to develop a love of learning and make significant academic progress. The school delivers a remarkable individualized educational resort for students.
SPARK uses a mixture of direct classroom education and technology-based understanding where data from each kid is returned to the educator; This empowers educators to cater to each child's needs, resulting in scholars who accomplish globally competitive academic results.
8. St. John's College, Johannesburg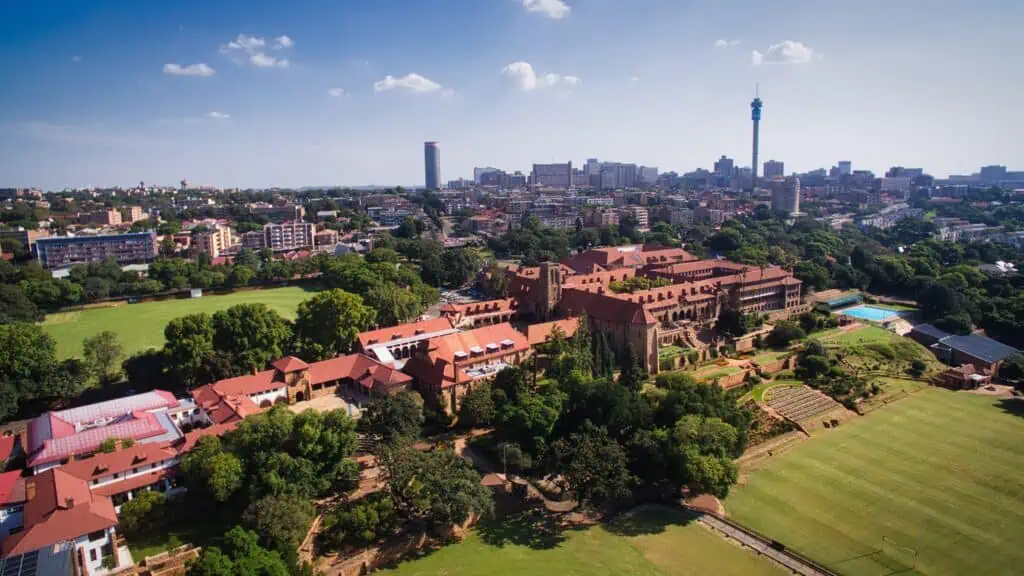 Tuition: R67,251
St John's College is one of the famous schools in Johannesburg. It is an independent Anglican day and boarding school for boys in Houghton Estate in Johannesburg.
St John's College was founded in 1898 and comprised five schools; Pre-preparatory, Preparatory, The Bridge Nursery, a coeducational sixth form, and College. The school boasts 1,350 boys aged 3 to 18 on its campus.
St John's College is a member of the Independent Schools Association of South Africa (ISASA) and the Headmasters' and Headmistresses Conference.
9. Saint Stithians College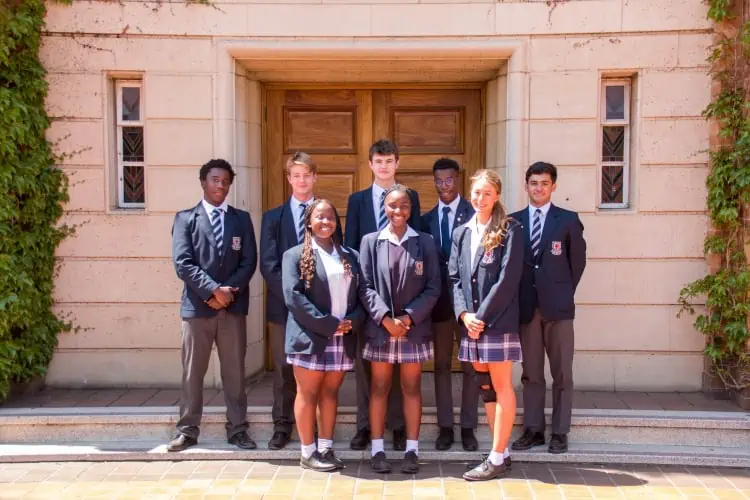 Tuition: R120,000
Saint Stithians College was founded in 1953 on a farm in the Randburg district but is now encircled by the northern suburbs of Johannesburg. At its inception, Saint Stithians was a boys' school but later created a girls' school on the campus in 1995.
Saint Stithians is a Methodist school and a circuit of the Central District of the Methodist Church of Southern Africa. It aligns with a statement of spirituality that outlines its core values and beliefs.
The academic program at Saint Stithians is delivered by excellent teachers trained to nurture inquiry, clear thinking, and unique student learning. St Stithians also provides academic support and extension to enrich the core experiences of teaching and learning.
Saint Stithians is a proud Independent Schools Association of South Africa (ISASA) member and is accredited by Umalusi, the South African certification authority.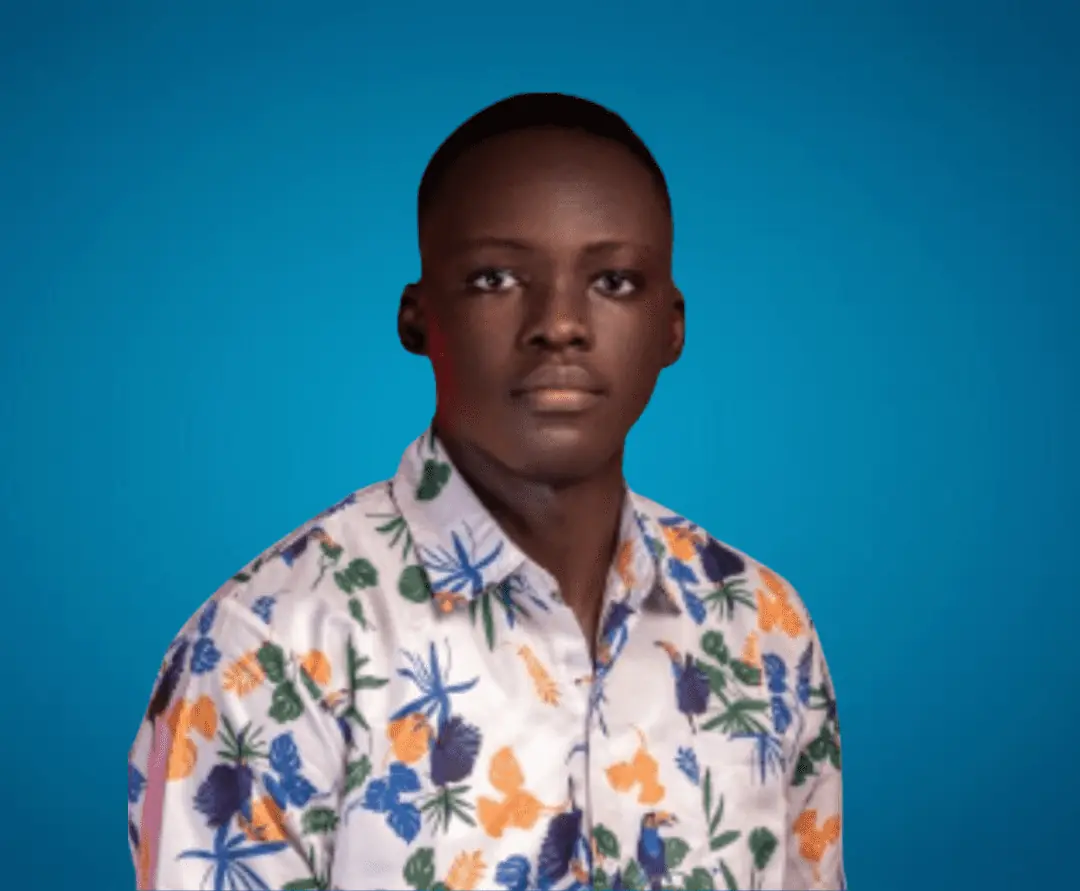 Sam is a brilliant young Nigerian biochemistry student and an aspiring entrepreneur. Despite facing many challenges, he has never lost his passion for learning and drive to make a difference in the world. Read more about him here.
Was this article helpful?