Do you want to know which schools are the best in Pretoria? Well, you are at the right place.
South Africa is known to have three capitals. The first is Bloemfontein, which serves as the judicial capital. The second, Cape Town, serves as the legislative capital. Then there is the third, Pretoria, which serves as the Executive Capital of South Africa. Pretoria is also home to all foreign embassies in South Africa.
The city is quite famous for government dealings but lacks other things, such as quality education. Don't get me wrong; there are so many schools in Pretoria, enough to serve every child in the region; nonetheless, not all of these schools match standards.
If you are a parent looking to bring your child to any school in Pretoria, you shouldn't hesitate to get them into the best school. Yes, many low-standard schools in Pretoria, but a few offer quality education to pupils and students.
This article will find the best schools you can attend in Pretoria and other important information about these schools. It will include their tuition, location, and what they are best known to offer.
Top 9 Schools in Pretoria, South Africa
Below is the list of 2023 best schools in Pretoria with their tuition.
1. Hilton College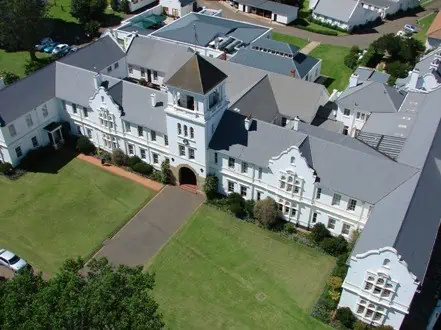 Tuition: R321,000 (Boarding included)
Sometimes called Hilton, Hilton College is a private high school in South Africa. The school is located near the town of Hilton in the KwaZulu-Natal Midlands. It is situated on a 4,350-acre campus, including a 1,400-acre wildlife reserve.
Hilton was established 1872 by two South Africans, Reverend William Orde Newnham and Gould Arthur Lucas. It was founded as a non-denominational Christian boys' school. The school has a boarding school facility for all its 500 students and does not accept day students.
Hilton operates an education system for boys aged 14 to 18 and a Grade system of 8-12. In some regions, this is also regarded as Form 1-5. Aside from Hilton College, the only school in South Africa that practices the single-sex boys' system is Michaelhouse.
All 500 boys at Hilton have access to a personal tutor and have retained a bespoke educational plan. The school has consistently maintained its top position as the Most Expensive School in Pretoria and South Africa.
2. St. Alban's College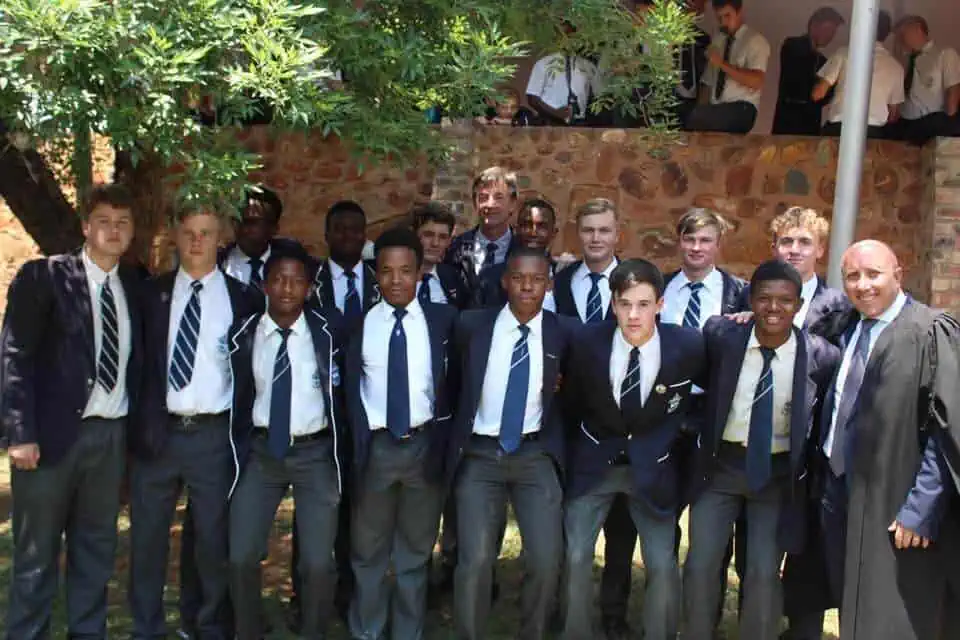 Tuition: R272,850 (Boarding & Tuition), R155,100 (Day Tuition)
St. Alban's College was founded in 1963 by Anton Murray. It is a private boarding and day high school for boys. It uses English as its medium of teaching.
Albans is located in the suburb of Lynnwood Glen in Pretoria, which is in the Gauteng province of the country. St Alban's College had only 37 boys and three teachers at its establishment, but now it boasts 580 boys and 43 teachers. The school operates grades 8-12, known as Forms 1-5 in other systems, for boys aged 14-18.
This citadel of education has a great history,  wealth, influence, and academic reputation, which have made it one of the best and most prestigious schools in South Africa. The College has a sister school called St. Mary's Diocesan School for Girls.
3. Michaelhouse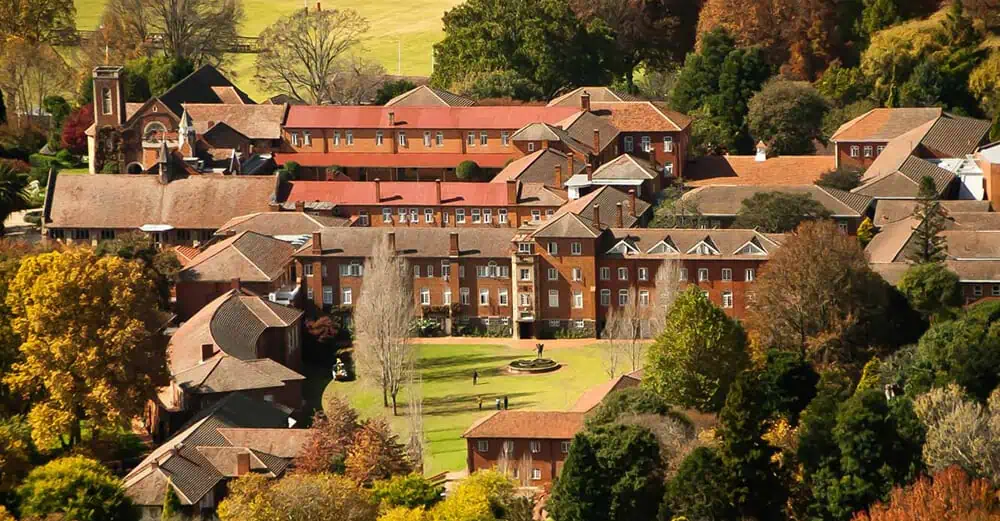 Tuition: R312,400
Michaelhouse was founded as a full-boarding senior school for boys in 1986. It is one of the most prestigious colleges in South Africa. Michaelhouse is located in the Balgowan Valley in the Midlands of KwaZulu-Natal, South Africa.
The school is designed for boys ages 13 to 18 and boasts 615 boys on its urban campus. The years of study at Michaelhouse are recalled in blocks E to A.
These blocks have their grade equivalent for clarification purposes. For example, an A block is the equivalent of Grade 12, and an E block is the equivalent of Grade 8. Michaelhouse has a staff of almost sixty members, with a Male proportion of around 70%. Each class has a teacher/pupil ratio of 10:1.
4. St. Mary Diocesan School for Girls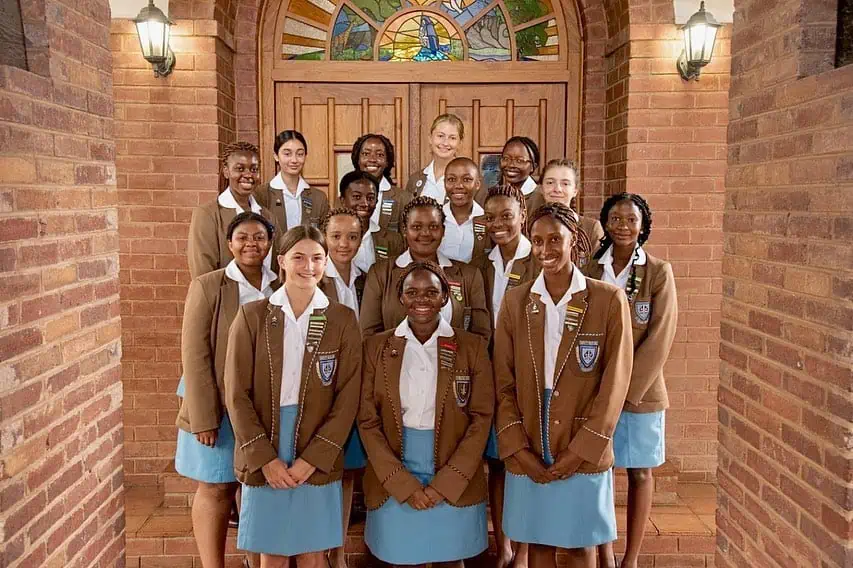 Tuition: R252,000 (Boarding), R161,400 (Day)
St. Mary Diocesan College was established in 1879 by the Retired Reverend Henry, the first Bishop of Pretoria. It is an Anglican private boarding school for only girls located in Hillcrest, Pretoria, in the Gauteng province of South Africa.
For the first 75 years of St. Mary's Diocesan College, it was managed by the nuns of the Community of St Mary the Virgin. The institution has a brother school, St. Alban's College, cited earlier in this writing.
There are arguments that the school was established in 1871 as St Etheldreda's before its name changed to St. M as Ryan Diocesan School for Girls in 1879. It is regarded as one of the most prestigious schools in South Africa. St. Mary's DSG boasts 850 girls aged 3 to 18 in a Grade system of Grades 1 to 12.
5. Tyger Valley College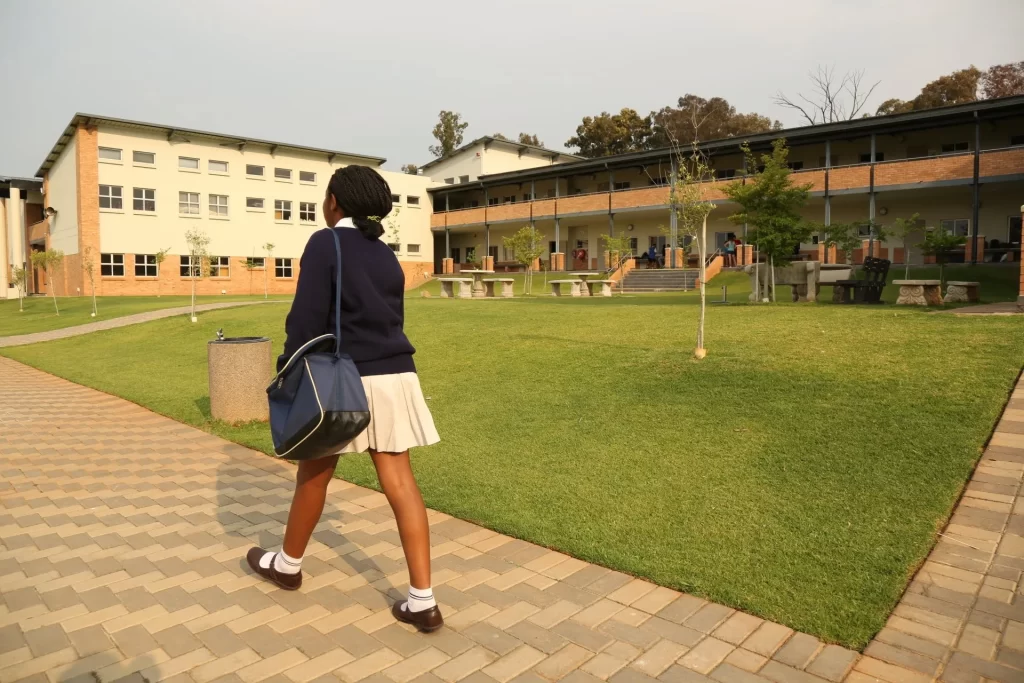 Tuition: R58,300
Tyger Valley College, sometimes called TVC, was founded in 2007 by Century Colleges, the education subsidiary of Centaurus Ltd. It is situated in the Suburb of Silver Lakes, in the East of Tshwane in the Gauteng Province of South Africa.
Tyger Valley College is a private English Medium co-educational school in Pretoria, South Africa. The school follows and trails a coordinated education model within a village of schools. Tyger Valley College consists of a Pre-preparatory, preparatory, and college.
Tyger Valley College educates children aged 2 to 18 in Grades 0000 to Grade 12. The school has achieved a 100% matric pass rate since its first matric wrote exams in 2011. The matric pupils usually write the Independent Education Board's school leaving certificate, or IEB.
6. Hatfield Christian School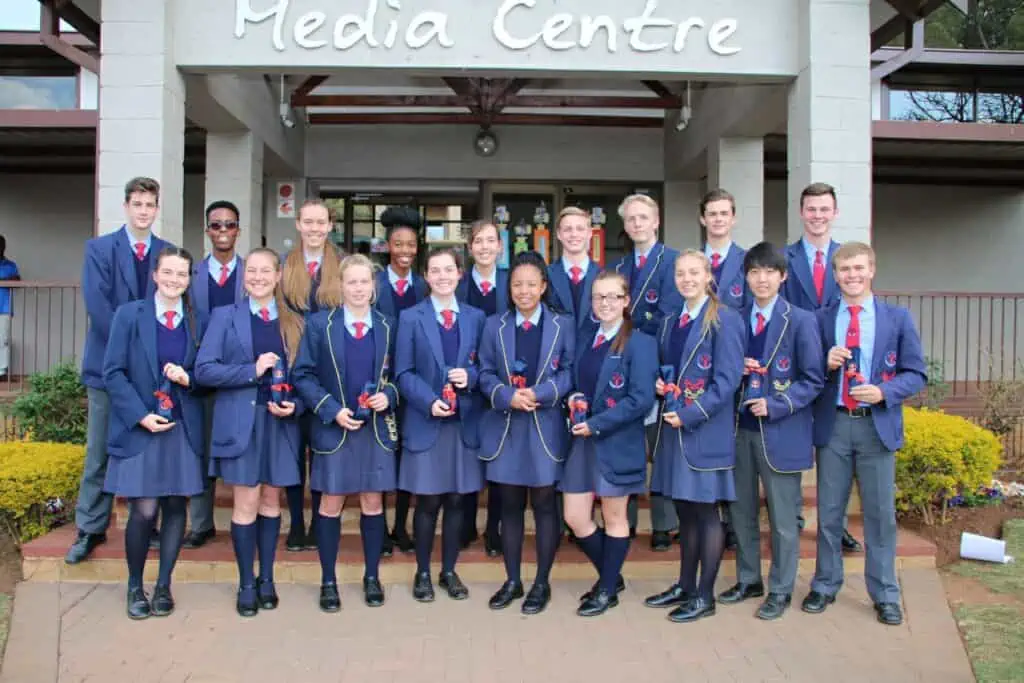 Tuition: R5,205
Hatfield Christian School was established in 1985 as a private, coeducational school. It is affiliated with the famous Hatfield Christian church in Pretoria, South Africa. Since its inception, the school has successfully made its way to the League of top high schools in Pretoria.
Hatfield Christian School educates children from Grade 0000 to Grade 12 and currently boasts over 750 students enrolled in all classes. At Hatfield Christian School, types have a maximum student number of 25 pupils in the primary school and 26 students in the High School.
The school has a small, conducive environment for every child to learn well. Hatfield Christian School has the vision to train leaders who will succeed academically and serve nations.
7. Reddford House The Hills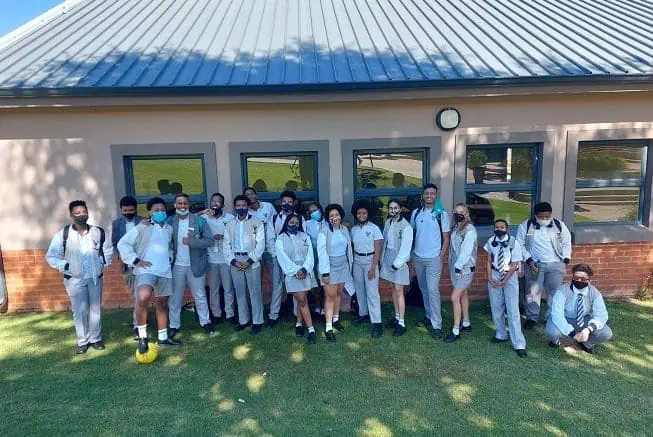 Tuition: R104,000
Reddford House is one of the newest private schools in Pretoria. It is located in Mooikloof Glen, Pretoria. It was founded in 2015 by the Inspired Team and has succeeded well in the education sector of South Africa.
Reddford House actively encourages students to find their unique gifts, talents, and abilities to become well-rounded learners. It offers excellent education from 3 months to Grade 12 in Pretoria, Mpumalanga, Limpopo, and North West.
Reddford House is designed to equip children with what they need to meet and overcome life's challenges in a globally competitive world.
8. SA College Private School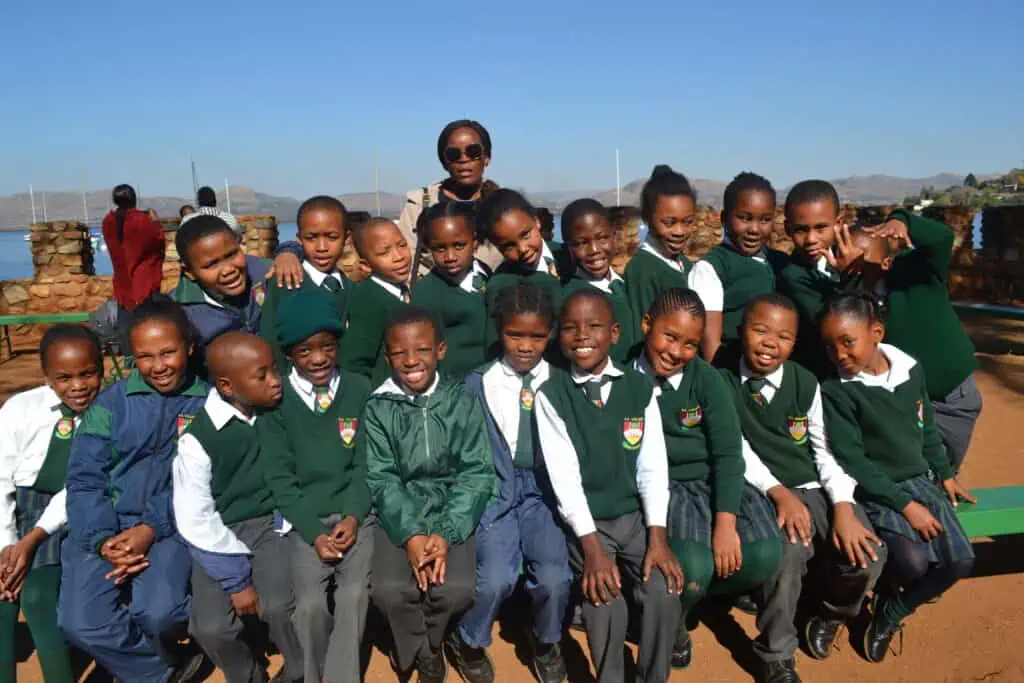 Tuition: R2,500
South African College Private School, sometimes called SACPS, is an independent, coeducational school located in the center of Pretoria. It is within walking distance of the Union Buildings and alongside the Apies River dissecting Pretoria.
The school is one of the few in Pretoria that offers an affordable After Care center where parents who work in the city can pick up their children after school closing hours by 17:00. SA College Private School has undergone physical upgrades in line with the municipal plan to upgrade the inner city of Pretoria.
It is highly secure and safe for learners giving parents the freedom to do their daily work in the city. They are constantly reassured that their wards are safe, well-catered for, and offered high-quality private education.
9. Ndima Primary School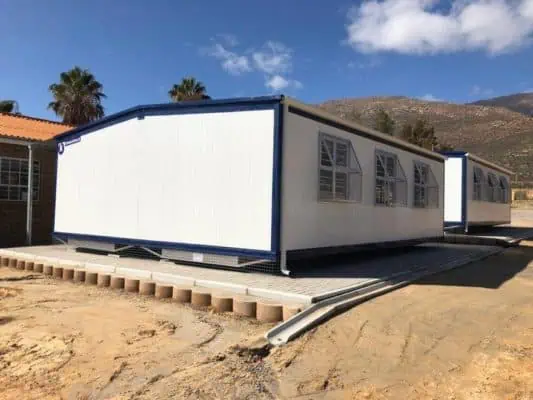 Tuition: R600
Ndima Primary is a state-owned coeducational school established in December 1899. It is located in Mamelodi, a suburban region of Pretoria, South Africa.
Ndima Primary School boasts over 800 students in all its classes and 25 teachers. It has a student-teacher ratio of 30:1.
Conclusion
The list above consists of the nine best schools in Pretoria. I have included their tuition fee information so you can know beforehand.
The list includes co-educational, i.e., all-boys and all-girls schools. I hope this article was helpful, don't forget to subscribe to our newsletter.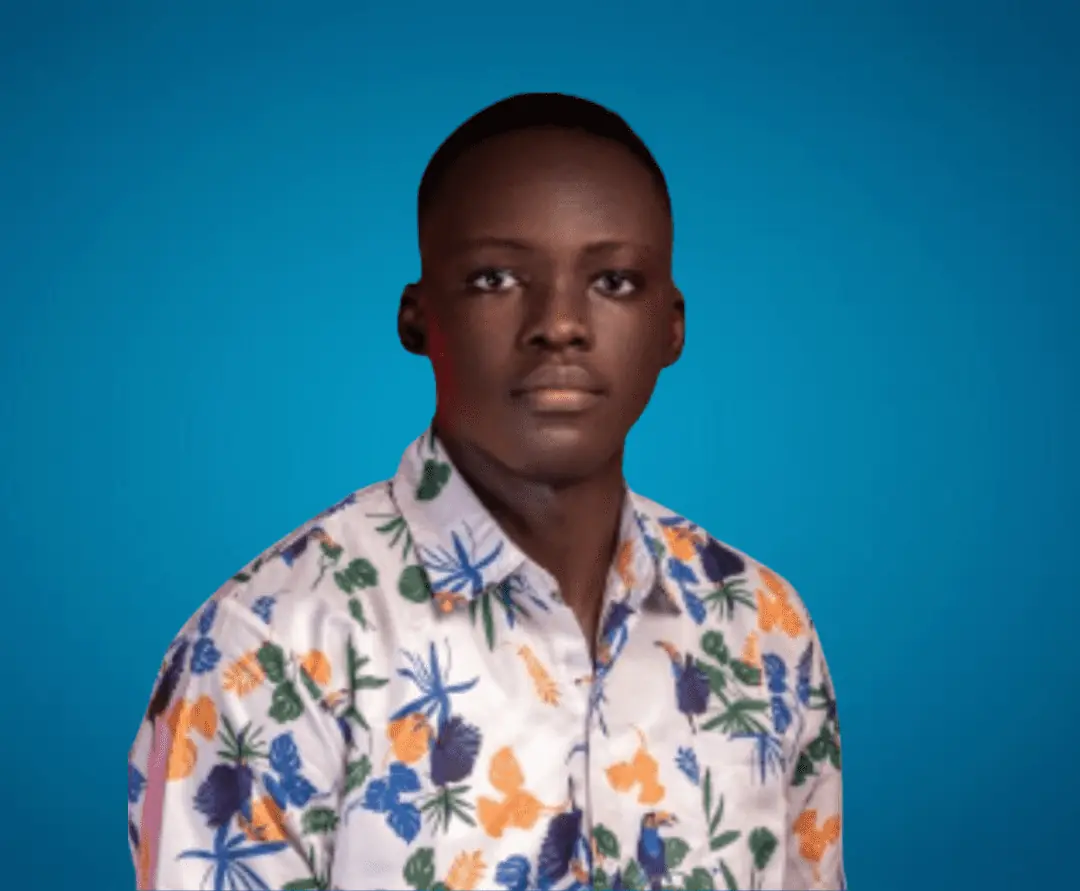 Sam is a brilliant young Nigerian biochemistry student and an aspiring entrepreneur. Despite facing many challenges, he has never lost his passion for learning and drive to make a difference in the world. Read more about him here.
Was this article helpful?