Are you interested in knowing what the best schools in Cape town are? Then you are at the right place.
Cape Town is a port city located on South Africa's Southwest coast; it is on a peninsula beneath the imposing Table Mountain. The town is best known to be a place where tourists visit for recreational and vacation purposes. It is a modern city ranked as one of the best places to live globally.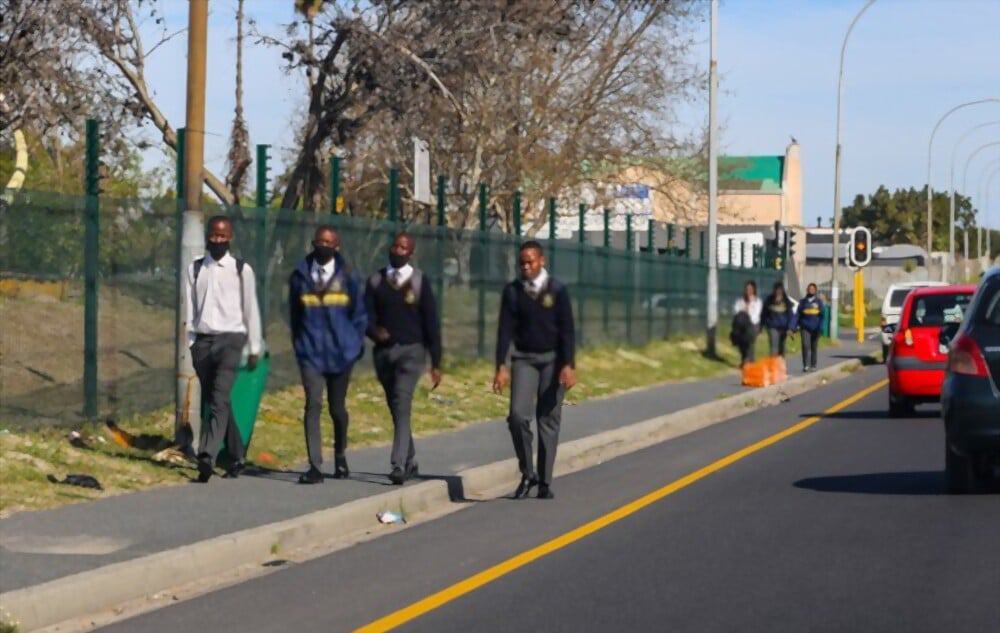 Asides from tourism and vacation, people visit Cape Town for other reasons like employment and education. It is generally believed that almost everything works well in Cape Town. If you want to study at a good school or get an excellent job, you will achieve all of that in this city.
Schooling in Cape Town will be one of the best decisions you will make in your education. The South African city is known for having some of the best schools to pursue any program. Every year, these schools record incredibly high pass rates compared to many other schools in the country.
Best Schools in Cape Town 2022
If you are interested in pursuing a program at any of the schools in Cape Town, it is only fitting that you go for the best. As much as the city is famous for having excellent schools, there are also bits below-standard schools.
So, to help you save time and, of course, your money, I have prepared a list of the Best 7 Schools in Cape Town. You should get enough value for your money and time!
1. American International School of Cape Town
Tuition: $5,132 – $13,034
The American International School of Cape Town is an independent, not-for-profit co-educational school located in Cape Town. It was founded in 1997.
The school boasts over 500 students from 50 countries around the world. These students fall in the age group of 2 and 18 years and are lectured by teachers worldwide.
America International School of Cape Town is located in the heart of Constantia Hills with Table Mountain National Park, which towers in the background. The school features an average class size of 16 students with a student-teacher ratio of 10:1. There are four divisions/sections at AISCT, including;
Early Childhood Development Center: From Pre-Kindergarten to Kindergarten 2
Elementary School: From Grades 1-5
Middle School: From Grades 6-8
High School: From Grades 9-12
AISCT is endorsed by the Western Cape Education Department as an independent school and is one of the few schools accredited by the Western Association of Schools and Colleges, USA.
The school uses the American curriculum and offers Advanced Placement (AP) classes in High School. Students can begin to learn Foreign Language Instruction in French and Spanish starting from Grade 1.
One of the fantastic benefits of attending the American International School of Cape Town is that graduates get to receive a USA High School Diploma, hence are eligible to apply to universities around the world. The school is a proud member of the Association of International Schools in Africa and the International School Foundation of America.
2. Bishops Diocesan College
Tuition: Starting from $10,000
Bishops Diocesan College, which is popularly called Bishops, is an independent, English medium, day and boarding high school for boys only in the suburb of Rondebosch in Cape Town. Bishops College was founded on October 2nd, 1849, and is among the earliest schools established in South Africa.
The school is divided into three categories; a Pre-preparatory school, a Preparatory school, and the College. Students fall in the age range of 4 to 18 years. Bishops boast over 1,350 students from Grade R to Grade 12. People love Bishops Diocesan College for many reasons, including that the institution is committed to a value-driven education to help prepare the boys for life being school.
Boys at Bishops College are also inspired to realize their dreams and pursue them. The school has a long tradition of striving for excellence in many areas of educational practices, including; academic, pastoral, cultural, sporting, and spiritual activities that make up the life of schools.
3. German International School Cape Town
Tuition: Starting from $4,500
The German International School Cape Town, popularly known as DSK, is a German International School located in Cape Town, South Africa. This school has English and German streams of education, available from Primary school to High School. The school division includes;
Primary School (Grade 1-4)
Middle School (Grade 5-9)
High School (Grade 10-12)
The German International School Cape Town has its main campus in Tamboerskloof and its satellite campus in Paroa. The satellite campus at Parow serves German-speaking students until Grade 4 when they join the Middle School.
It is now custom in South Africa for schools to resume on the 20th of January every month; GSK also follows this system. However, stakeholders at German International School Cape Town are attempting to ensure a level of teaching that corresponds to or matches the German Standard.
Students who gain admission into the German International School Cape Town within the framework of the New Secondary school (An integration program for non-German-speaking pupils from the Cape Town area from Grade five) must pass aptitude tests in English and Mathematics.
Of the number of students enrolled at GSK, 67 percent come from South Africa, while the remaining 33 percent come from German-speaking countries.
4. Cape Town French School
Tuition: Starting from $5,040
Cape Town French School, also called the "Lycée Français du Cap," is an international and independent school in Cape Town, approved by the French Ministry of Education and Youth. The school welcomes students of all nationalities between 2 and 18.
Usually, Cape Town French School welcomes over 500 students of more than 30 nationalities every year. The school embodies the French Education system values, including religious neutrality and respect for different cultures and integration.
Cape Town French School also offers many school extracurricular activities in English to integrate the language and values of the host country, South Africa.  The school is a member of a network of French schools representing 522 schools in 139 countries, presently.
A fantastic thing about Cape Town French School is that students can change schools almost anywhere and proceed with their education. This is because all these schools are affiliated with one another.
This institution offers bilingual education in French and English. However, the French Language (70%) dominates the English Language (30%).
Cape Town French School features two campuses located in the city center; One of which is a Primary school in Sea Point, and the other is a secondary school in Gardens. The school also partakes in the eco-school program for continual and sustainable development.
What other thing makes Cape Town French School special? A wide choice of extracurricular activities, creative holiday programs, multicultural environment, international recognition, etc.
5. Constantia Waldorf School
Tuition: $2,835
Constantia Waldorf School was established in 1967 in the Southern Suburbs of Cape Town, South Africa. This school was the first Waldorf School in Africa, making it such a significant achievement at the time.
Constantia Waldorf is a co-educational school offering a modern and comprehensive Waldorf curriculum starting from Playgroup to Matric. The curriculum is designed to meet the physical, cognitive and emotional needs of the growing pupils at various stages.
Programs are offered in arts, humanities, technologies, and sciences. It provides a variety of curricular and extracurricular activities, including soccer, dancing, music, cricket, basketball, etc.
There is also an environmental program at Waldorf, Cape Town, that engages students in building activities, farming, caring for animals, gardening, and many more.
Constantia Waldorf School has pupils of different nationalities, which helps expand their learning process by creating a variety of insights and perspectives. The school has boasted a 100% pass rate in the NSC Matric for over a decade.
In addition, universities and other tertiary institutions in South Africa and worldwide are keen to accept alumni from Constantia Waldorf school. Many people believe that pupils who graduate from this institution are usually committed to their work.
Constantia Waldorf aims to strengthen every child's unique personality and encourage them to have an excellent social responsibility; This helps ensure that students and alumni are practical and integrated members of society.
6. Auburn House Montessori
Tuition: $2,850
Auburn House Montessori was founded in 1986 by Sally Hall. It has since been a flagship Montessori School in Cape Town and South Africa. Auburn is quite famous for representing and portraying a high standard of Montessori philosophy and education since its establishment.
It is one of the oldest Montessori schools in the Western Cape and is the first to establish a Montessori Education program in the country. Auburn Montessori is a proud member of the South African Montessori Association (SAMA) and the Independent School's Association (ISASA). The school is also registered with the Provincial Education Department (WCED).
Auburn House is also on a path to developing and improving the school's infrastructure and facilities. There are also extracurricular activities to broaden the education of these pupils. Students at Auburn House take part in formal sports coaching and participation like cricket, tennis, swimming, rugby, and soccer.
There is also an intelligent enrichment agenda run internally by teachers and children at Auburn House Montessori; This comprises cooking, gardening, woodwork, coding, singing, beading, knitting, and others.
7. Elkanah House
Tuition: Starting from $6,300
Elkanah House was founded in 1997 and boasts over 1,400 students in the age range 3-18. It is the leading school on the West Coast of Cape Town. Elkanah House has three campuses, each having a unique architectural design overlooking Table Mountain; This provides a conducive environment so students can learn optimally.
Elkanah has an outstanding track record, including quality academic results since its establishment. On average, an Elkanah student achieves two distinctions in Grade 12. They are also involved in top sporting achievements, festive community events, award-winning theater productions, etc.
In addition, Elkanah House nurtures and empowers pupils' individuality, laying the foundations for them to develop into well-rounded individuals who take their place confidently in the world.
The school embraces an inclusive Christian ethos, a whole-child approach to education, intentional staff/pupil alliance-building, support and mentorship programs, community-based proposals, and the application of the Independent Examination Board (IEB) assessment methodology.
Also, Elkanah House proposes rich sporting, cultural, enrichment, and management opportunities to celebrate the students' unique talents. At Elkanah House, it is reckoned that children should be who they are!
That sums up the 2022 list of the best schools in Cape Town. Share this article with your friends and family, sharing is caring.