Curtis Institute of Music has an acceptance rate lower than the average music school in the United States. There are good reasons why it's so competitive.
Curtis is known for training talented young musicians through the highest level of artistry. Every year their students present more than 200 performances. In this article, I talked about the acceptance rate for Curtis school of music, the admission requirements, and why it is tuition-free.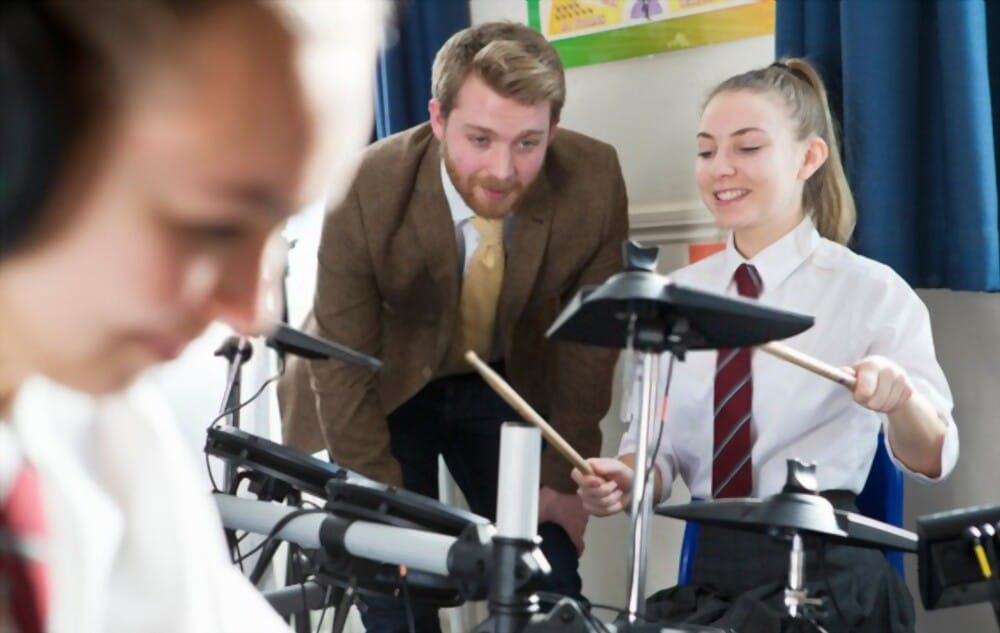 Without further ado, let's dive into it.
Curtis Institute of Music Acceptance Rate
The Curtis Institute of Music acceptance rate for 2022 is about 4%. This means that out of every 1000 applicants, only 40 are offered a chance to study at Curtis school of music.
In 2020, the school received 574 applications and admitted only 14 students at a 2.4% acceptance rate. This was less than the admit rate for 2019 – 3.93%.
Curtis school of music has less than 200 students and a graduation rate of 94.4% and is known to be one of the music schools in the US with low acceptance rates. They also have a waitlist, and the admissions team will contact those placed on a waitlist.
What GPA do you need to get into Curtis Institute of Music?
Although Curtis does not have a minimum GPA requirement, the average GPA of admitted students is 3.14. This said, you don't need a lot of As to achieve this GPA.
They calculate your GPA from the unofficial copy of the school transcripts you submit. Once you are admitted, you can submit the official transcripts by mailing them to the school admissions office.
It is also worth noting that only Bachelor of music applicants must submit their SAT scores. An SAT score of 500 is required in the critical reasoning section. The SAT requirement does not apply to applicants for Post-Baccalaureate Diplomas, Master of Music Diplomas, etc.
You should also know that there's no minimum age limit for admission to the Curtis school of music. They accept even the youngest students and don't offer any preparatory music programs for younger students.
How hard is it to get into Curtis?
Getting into the Curtis Institute of Music is hard. Unlike AMDA, the school has a solid reputation and history. They have limited slots and receive many applications annually.
The acceptance rate for Curtis Institute of Music has remained steady at 4%, which makes it competitive. Don't be discouraged by the low acceptance rate; it's not as competitive as getting into MIT.
They are very selective, but their admission selection process is based not solely on GPA and test scores but on artistic merit.
Curtis admits transfer applicants, and all applicants' admission requirements are the same. So if you have unique talents, I would say you have a better chance of being admitted. Several students who never dreamed of being accepted but auditioned anyway are now thriving at Curtis.
Curtis Institute of Music annually admits international students from over 20 countries worldwide. Fun fact: Almost 40% of Curtis students are not from the United States.
Non-native speakers of English must submit their TOEFL scores as proof of English proficiency. Note that DET, PTE Academic, and IELTS are not accepted.
Why is Curtis school of music free?
It is free because the institution understands that no student should be rejected due to financial need. Hence, admitted students don't have to pay tuition and never dream of educational debt.
Regardless of your financial situation, you will be awarded a merit-based full-tuition scholarship that covers your educational expenses. Financial support for living expenses is only provided to students who qualify.
In 2020, they awarded more than $100,000 worth of scholarships to graduate and undergraduate students—all thanks to an anonymous sponsor.
Note that this financial aid program does not cover your application fees. You have to pay a $150 non-refundable application fee, a $150 audition fee, and a $100 screening fee (for some departments).
Off-campus students should budget about $35,835, while commuters should budget around $18,888.
How to get into Curtis Institute of Music
First, to get into the Curtis Institute of Music, you must possess a physical aptitude for the chosen instrument, a good ear, a sense of rhythm, and the ability to read at sight. Can you now see why I said your GPA is not that important? Though you still need good grades.
1. Create your account on the Acceptd platform
Yes, Acceptd; that was not a mistake. This is where you will complete and submit your application. Use your username and a strong password.
Once you have created your account, pay the application fee. You can now get access to the application form.
2. Submit the required documents
Apart from your school transcripts, you must also submit the following:
Voice and opera applicants must submit a description of professional experience.
3. Answer the essay questions
Four mandatory essay questions must be answered. Don't write anything below the minimum word count.
4. Submit screening materials
These must be submitted for an invitation to audition in person. An exception to this is applicants in Guitar, organ, percussion, and timpani.
5. Audition
Only applicants who are eligible for live auditions are invited. Audition dates and times are posted on the school website, and live auditions are held on campus.
Prepare well for the audition since this is the most challenging part of the admission process. Note that technical proficiency and artistic promise are the primary requirements here. Also, video recordings are not accepted.
The admission committee considers applicants with strong academic performance in high school or another institution (for transfer students) and their skills or talents.
All new undergraduate students are automatically placed into the non-degree diploma program. Double-majoring is also possible at Curtis Institute of Music. Those who go double-major must audition and gain admission to each department separately.
In conclusion, the acceptance rate for Curtis school of music is meager due to the limited spots available, and getting into this school can be an arduous task. Share this article if you found it helpful.
Was this article helpful?