Are you interested in knowing the cheapest universities in the UK without IELTS? This is a complete guide for international students.
I believe the question running through your mind right now is, "Is it possible to study in the UK without IELTS". It is no new fact that for international students to study abroad, especially in any English-Speaking country, they must pass and provide English Proficiency Test Results such as IELTS, TOEFL, PTE, etc.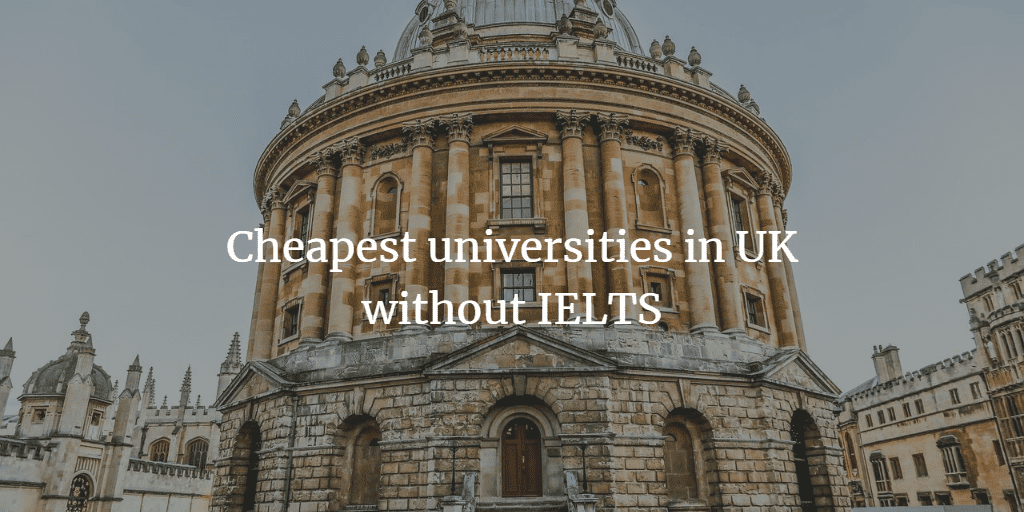 The most popular of these Tests is the IELTS. Many academic institutions in the UK need students to pass IELTS and submit the results before processing begins. However, there are other ways to get admission into an English University without providing IELTS results. I believe you are excited about this already.
If you want to study in one of the cheapest colleges in the United Kingdom without using IELTS, you are in the right place. This is what this article will entail and provide answers to. In addition, you will also know if you can get a UK Study visa without IELTS, as it is a major requirement.
Before we go ahead to see the list of the cheapest universities in the UK that do not require IELTS, you must know how it is possible to study in the UK without the requirement. This next section will inform you about the alternatives to IELTS in the admission process of many UK universities.
How to study in the UK without IELTS
As I mentioned earlier, studying in the UK without going through the stress of IELTS is possible. This can be done if you apply with alternative requirements.
However, not all universities accept these alternative requirements, so I will list those who do later in this article. So, what are these alternatives? Let's get to know them.
Applicants should be able to provide an Undergraduate degree result in English. This document can serve as a strong alternative to IELTS for many colleges in the UK.
As an applicant, you should go for a pre-sessional English course, which the UK University of your choice will offer. This option is usually available for international students.
Applicants who attended English-Speaking schools or universities could also tender that as proof of English Proficiency. In other words, English must have been your school's primary means of instruction and communication.
If your university considers your X and XII English marks to assess your language skills: several Universities in the UK also consider your class XII English subject marks to determine your language proficiency. Ensure to have at least 70% in final exams considered by primary universities in the UK.
Some universities will conduct interviews with international students to assess their language skills. Most of these interviews are usually online. You can apply to this institution to participate in the admission process.
If you take another English language assessment, IELTS is the UK's most popular and widely accepted English assessment test. But several others are also accepted. You can take PTE Academic, Cambridge English: Proficiency (CPE) TOEFL, Trinity College London Integrated Skills in English (ISE), and the Duolingo English test.
In addition, if you, as the applicant, have good and commendable scores in any of the other standard language tests, you can use the result in place of IELTS during your application to any UK university.
Kindly be aware that Universities that do not make IELTS a compulsory requirement will state the tests they also accept on their website. You must check it out to avoid wasting time on the wrong thing.
Can you get a UK Study Visa without IELTS?
It would be best if you indeed had a UK study visa even before you can be allowed to enter any of the countries. And to get a Study Visa, IELTS is usually a requirement for students who want to further their studies in the country. This article reveals alternatives to IELTS, so how do you get a UK study visa when you do not plan to get IELTS?
It is very simple. First, you should know that you can get a UK study visa without the IELTS Requirement. You have to provide the immigration authorities with a special document from the UK University that you have gained admission into. The document will prove you are eligible for a study visa without IELTS.
Below are the critical requirements for a UK study visa without having IELTS:
A document from the UK University you have been admitted to attests with the statement written on it that an aspirant (which is you) can apply for a UK study visa without an IELTS result.
Another option is to provide an Acceptance/Admission letter from your University in the United Kingdom.
Note: you can also appear for the (SELT) Secure English Language Test mandated by UK Visas and Immigration (UKVI) as valid proof of English proficiency without IELTS.
Also Read:
Cheapest Universities in the UK without IELTS
1. Sheffield Hallam University
If you are familiar with institutions in the United Kingdom, you will know that Sheffield Hallam University is one of the biggest and most famous in the UK.
The college boasts over 30,000 students from more than 100 countries. It costs an average of £13,800 yearly for international students to pursue a degree at Sheffield.
2. University of Warwick
The University of Warwick is a public research university located on the outskirts of Coventry between the West Midlands and Warwickshire, England.
The aim of the establishment of the University of Warwick is mainly to expand higher education. The average cost for studying at the University of Warwick is yearly tuition of £25,000.
3. Birmingham City University
This is a university in a famous city in England, Birmingham. Birmingham City University was founded in 1843 as the Birmingham College of Art.
This designation was equal to that of a polytechnic and remained so before it gained University status in 1992. It costs an average of £13,500 per year for international students to study at Birmingham City University.
4. The University of Bristol
The University of Bristol is a research university in Bristol, England, belonging to the Red Brick Russell Group. It was officially established in 1909, but its roots can also be traced to 1595, during the establishment of Merchant Ventures school, and 1876, during the establishment of University College, Bristol.
For international students to study at the University of Bristol, the average tuition of £14,000 is required yearly. It is one of the cheapest universities in the United Kingdom that do not require IELTS from international students.
5. Audencia Nantes School of Management
Audencia Business School is a French grande école and business school located in Nantes, France. The business schools accredited by the Association of MBAs are not up to 1% of the total number. Fortunately, Audencia Business School is among this 1%.
Other accreditation comes from the European Quality Improvement System and Association to Advance Collegiate Schools of Business. It costs an average of €25,700 to study at Audencia as an International Student.
6. London Southbank University
The London South Bank University is a public university located in Elephant and Castle, London. The University is one of the prestigious UK universities based in the London Borough of Southwark.
The location is near the South Bank of the famous Driver Thames. The average cost required by International students to study at London Southbank University is £14,000.
7. Northumbria University
Northumbria University is a public University in the United Kingdom. It is located in Newcastle upon Tyne, North East of England. The University was established in 1992 and is among the cheapest UK universities that do not require IELTS.
The origin of Northumbria University is traced to Rutherford College, which was founded in 1877. It costs an average of £13,500 for international students to study at Northumbria University.
Conclusion
Applicants can apply to any universities listed above without sitting for IELTS. The universities provide applicants with a wide range and a significant number of majors and academic fields for them to apply.
All the Universities listed above that accept international students without IELTS offer over 50,000 degree programs. Applicants who wish to study at any of these universities will have various options to choose from.
If you are not a citizen of the United Kingdom but a citizen of the European Union (EU), the fees you will pay as an international student might vary from what has been outlined here. You can also visit the website of the school you are applying to find out more information about your admission.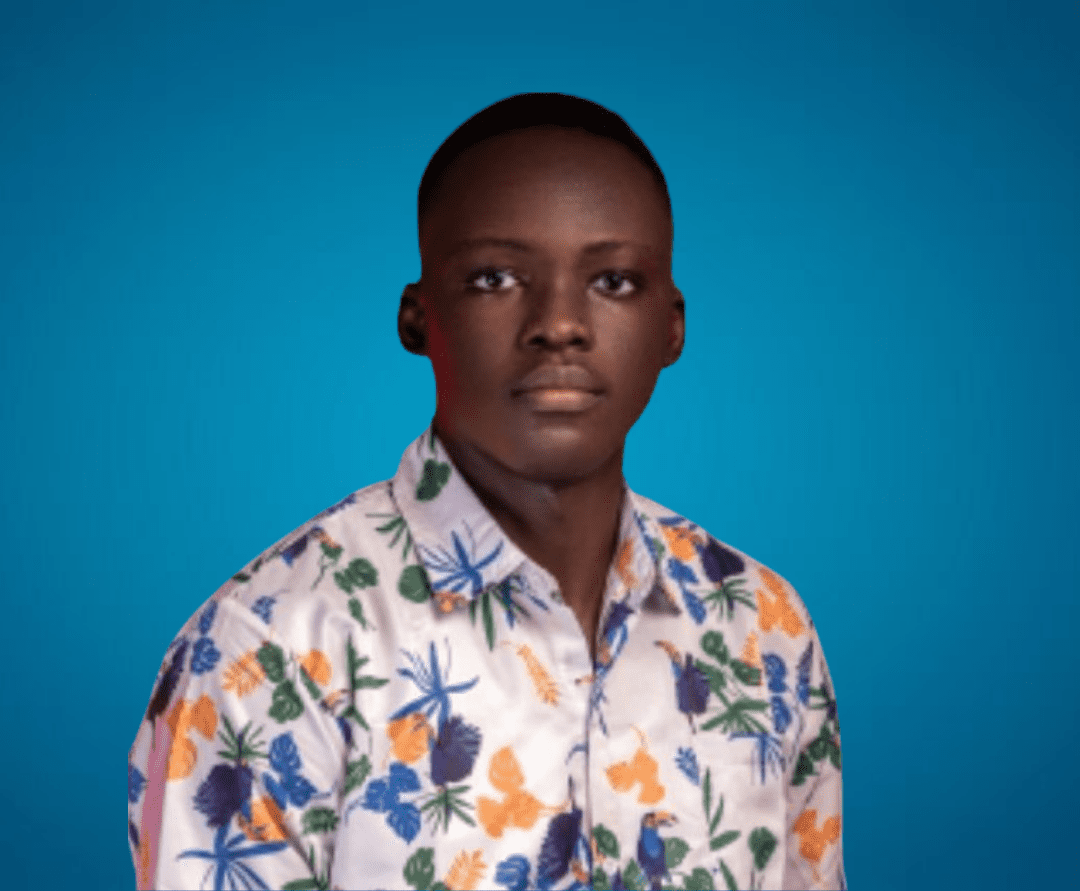 Sam is a brilliant young Nigerian biochemistry student and an aspiring entrepreneur. Despite facing many challenges, he has never lost his passion for learning and drive to make a difference in the world. Read more about him here.
Was this article helpful?