You have probably heard about Clickbank affiliate marketing in Nigeria, but there's a problem, you don't know how to create a Clickbank account in Nigeria.
Clickbank is a leading global retailer with its affiliate marketplace. This means that you can discover and shop for innovative products, sell and promote products, and make money by finding product buyers.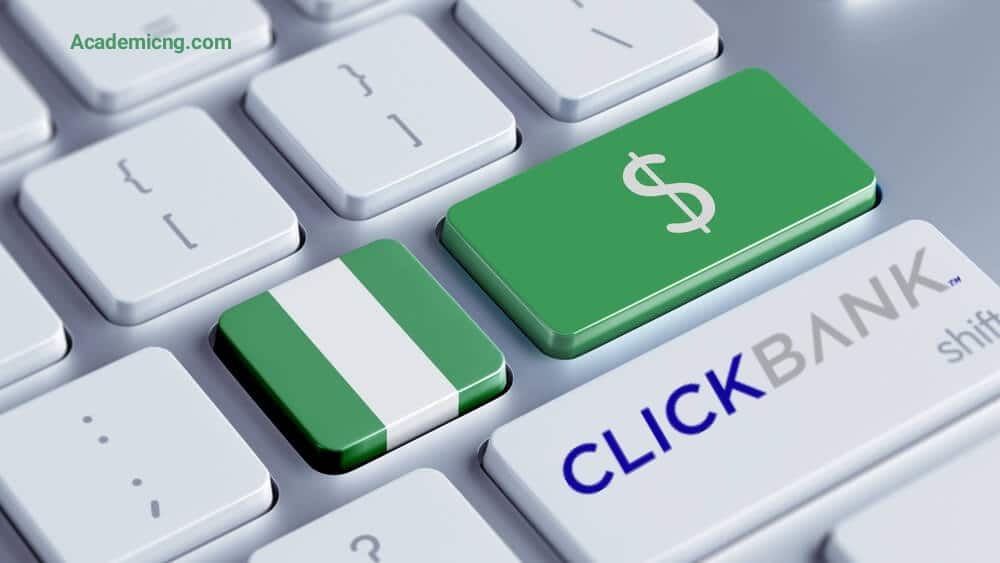 People worldwide use Clickbank to buy, sell, and promote products via affiliate marketing. It is trusted by a whole lot of people worldwide.
ClickBank sells digital and physical products that are created by passionate entrepreneurs. With each click and every sale, their products improve the lives of customers around the world.
Ranging from guitar lessons to health supplements to coaching for bodybuilding…
ClickBank works with product creators to translate their passion into products that inspire and motivate customers.
ClickBank reviews each product based on strict guidelines and works with product creators to ensure products are appropriate for ClickBank to sell. They stand behind their products and strive to deliver unparalleled customer satisfaction.
In addition, ClickBank offers a complete e-commerce solution for business owners. Many Nigerian Affiliate Marketers are currently in the Clickbank Affiliate bank. Surprising, right? Of course, it should be. No other company helps businesses thrive online at each step.
It is no longer news that Clickbank does not support the opening of accounts in Nigeria or by Nigerians. So, how do these Nigerian Affiliate Marketers still use Clickbank? I will let you know all about that in this article.
As a Nigerian interested in the Clickbank Affiliate Marketing Program, You will be shown how to create a Clickbank account in Nigeria without going illegal.
However, there are certain things you need to know before creating a Clickbank account as a Nigerian. They will be mentioned in this article also.
Why is ClickBank unavailable in Nigeria?
This question should be running through your mind as a Nigerian. Many countries can open Clickbank accounts, but why are Nigerians not allowed to do so? The reason is not far-fetched.
Nigeria, as a country, is well-known for much international fraud and scam history. Almost every white man finds it hard to trust people who claim to hail from Nigeria.
The so-called yahoo boys have dented the nation's name, and it will take a lot of time and effort to recover it. This should explain why you are not allowed to create a Clickbank account as a Nigerian.
Should you select Nigeria during registration?
No, it would be best if you did not use it. I agree Nigeria is on the list of countries when creating your Clickbank account. However, using it will bring an error message which reads thus – ClickBank accounts are unavailable in your location. ClickBank must comply with government and international sanctions restricting access in certain jurisdictions. Thank you for your interest, and we appreciate your understanding.
What do I need to create a working Clickbank account in Nigeria?
There are three essential tools needed to create a Clickbank account in Nigeria.
Without them, you cannot create a Clickbank account as a Nigerian. You should forget about it. They include;
1. Identity Generator
Also known as a Fake name generator, it is a tool used for shuffling information exclusive to a particular country.
With the identity Generator, you can get information about a random individual in a specified location.
This information will be used to open the Clickbank account. It includes full name, house address, mother's maiden name, SSN, phone number, Date of birth, Age, Employment status, etc.
I will advise you not to use identity information generated from the United States in opening a Clickbank account as a Nigerian. Here is the reason why I said so. Residents of the United States are mandated to pay taxes, and their tax ID is used as vital information to cash out their earnings from Clickbank.
Remember, you are not a United States resident, so you do not pay taxes to the United States government. So, you will not be able to withdraw your funds from Clickbank without providing a tax ID related to the name you have used for registration.
Nigerians are strongly advised to use United Kingdom identity information to open their Clickbank accounts if interested. United Kingdom residents are not required to provide tax ID to cash out their earnings from Clickbank.
2. Premium or Strong VPN
VPN means Virtual Private Network and is used to manipulate browser activity location. For example, if you are browsing in Nigeria, you can use a VPN to set your location to the United Kingdom.
This selected location will be detected on the Clickbank server, so there will be no need to suspect or block your account. A strong VPN is vital to open a Clickbank account in Nigeria.
3. Payoneer Account
Payoneer is a system of online payments, just like PayPal, Skrill, etc.
Clickbank has refused to use PayPal as a method of payment for reasons best known to them. So, the Payoneer way is a Nigerian's only comfortable means of payment.
How to create a Clickbank account in Nigeria
Follow this simple procedure to see how to create your Clickbank account as a Nigerian in 5 minutes and get it approved.
Turn on your VPN and select your desired location.
Visit the Clickbank Affiliate signup page.
Select your country. Please do not select Nigeria or the United States.
Enter your first and Last name.
Enter your phone number. This number must be exclusive to the location you have provided. You cannot use a Nigerian phone number for a UK Clickbank account.
Enter your email address.
Write your password. The password must be strong enough.
You will be prompted to read the Clickbank terms and conditions before proceeding.
After reading it, you can choose whether to accept the terms and conditions.
Lastly, tap the "Join Clickbank" key.
When do I get paid on Clickbank?
You can request payment at any time you want it. The funds will be sent to the provided Payoneer account number, where you can sell it or keep it for future purposes.
Is there an age restriction to use Clickbank?
Yes, there is an age restriction. Before you can use Clickbank, you must be at least 18 years of age. Minors are not allowed on the system.
How To sell products on Clickbank
Each product has a unique referral link exclusive to each affiliate. So, to sell a product, you must go to your dashboard and copy the product's affiliate link.
When a purchase is confirmed, your referral bonus will be automatically sent to your wallet.
How long does it take to create a Clickbank account in Nigeria?
Creating a Clickbank account is very fast and easy. The process, excluding the account approval, does not take up to 5 minutes.
However, the account approval might take longer, depending on the number of unapproved accounts.
Even after taking several precautions to ensure you are not discovered as a Nigerian, you might still get caught. If you get caught, your account will be automatically blocked.
If you have funds in it, you will not be able to withdraw them anymore. So, it's better to be safe than sorry. I hope you understand what I mean.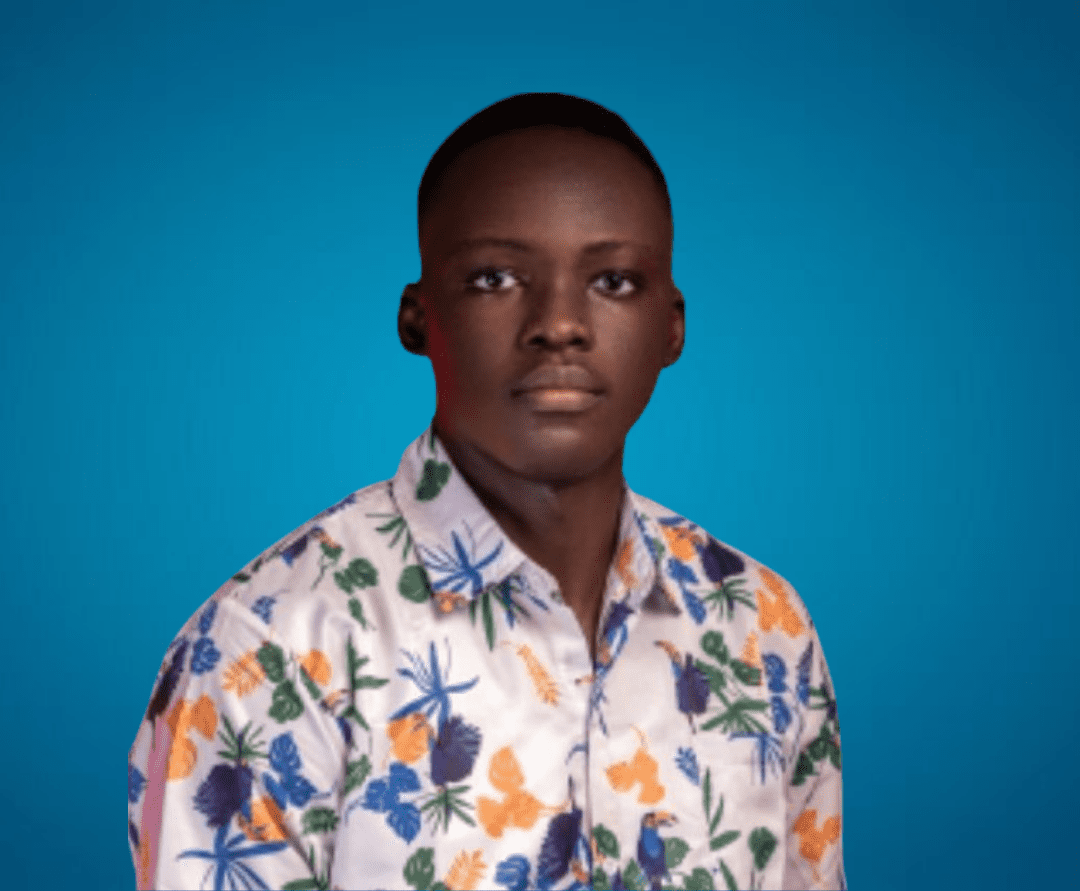 Sam is a brilliant young Nigerian biochemistry student and an aspiring entrepreneur. Despite facing many challenges, he has never lost his passion for learning and drive to make a difference in the world. Read more about him here.
Was this article helpful?