Toronto, in Canada, is one of the most cosmopolitan cities globally. For those who are looking to move, it is one of the best places to live in the whole of Canada.
This is not where Toronto's credit ends, though. Its exceptional educational system and many top-tier institutions make it a fantastic place to go to school.
But while living in one of Canada's best cities is one thing, it is another thing to ensure your children enjoy an outstanding education. In this article, we walk you through a collection of the best high schools Toronto promises your children.
Does Toronto Have Good High Schools?
Toronto is known for several things, and an impeccable educational system is one of them. However, we will not stop telling you there are, in fact, good schools in Toronto. This section shows what makes Toronto's high schools the best options for your children.
Excellent Public Education
Overseen by the Toronto District School Board (TDSB) and the Toronto Catholic District School Board (TCDSB), Toronto's public school system is widely respected for its commitment to academic excellence and balanced education.
It has a wide range of elementary and secondary schools committed to giving students a grounded education. The TDSB is one of North America's most extensive and inclusive school boards, providing countless student programs and opportunities.
A Diverse and Nondiscriminatory Environment
One of Toronto's biggest pluses is its diversity, which also spreads to the schools. A typical Toronto classroom displays a global mix of languages, cultures, and perspectives. Not only does this multicultural atmosphere add flavour to the learning experience, but it also prepares students to thrive in an increasingly globalized world.
Emphasis on Outstanding Teachers
High schools in Toronto are full of motivated and intelligent teachers. In the Province of Ontario, the bar for teacher certification is raised relatively high to ensure educators are properly seasoned to provide excellent education. These educators play vital roles in making sure students become the best versions of themselves.
Solid Extracurricular Activities
In Toronto's high schools, it is understood that proper education is holistic education. To this effect, they provide various extracurricular activities, including sports, community service, and arts. These activities allow students to engage their interests, build leadership skills, and internalize a strong sense of community.
Access to AP and IB Programs
Toronto high schools present opportunities to participate in advanced coursework for students with high academic goals. Many schools in Toronto engage in programs like Advanced Placement (AP) and the International Baccalaureate (IB), which equip students with rigorous academic processes and the opportunity to earn college-level credit, even as a high school student.
Private and Independent School Options
Toronto hosts different private and independent schools that attend specific educational backgrounds like Montessori, Waldorf, and International Baccalaureate. These schools usually come with smaller class sizes and encourage one-on-one learning experiences.
Proximity to High-quality Universities
Some of Canada's prominent universities are within Toronto, including the University of Toronto, Ryerson University, and York University. Students attending high schools around these universities have an edge because they are closer to mentorship, research, and early exposure to college-level work opportunities.
Secured and Welcoming Environment
Anybody who knows Toronto knows it is a safe and welcoming place. It continues to rank as one of the safest places in North America. This assurance of security gives parents and their children in school total peace of mind. 
Top High Schools in Toronto
Below are Toronto's top 10 high schools in 2023.
1. Ursula Franklin Academy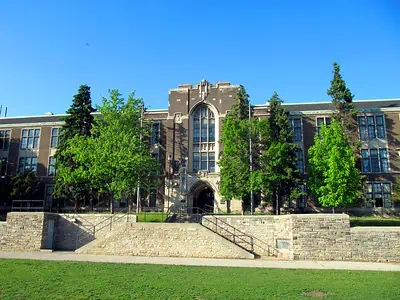 Christened after its founding figure, Ursula Franklin Academy is a reputable high school in High Park, Midtown Toronto. Before it got absorbed into the Toronto District School Board, the academy was previously controlled by the Toronto Board of Education.
Ursula Franklin Academy is known for being a small environment of learners and a Canadian high school where science and technology reign supreme. Teachers employ a comprehensive liberal arts-focused curriculum, grooming students to learn independently.
Being a popular school in Toronto, students are accepted on a highly competitive admission basis, with only 500 admitted applicants per year. Unlike many high schools under the Toronto District School Board (TDSB), Ursula Franklin doesn't require students to live in the same environment as the school before they are considered for admission. This opens the school's door to everyone, regardless of where they live in Toronto.
2. St. Michael's College School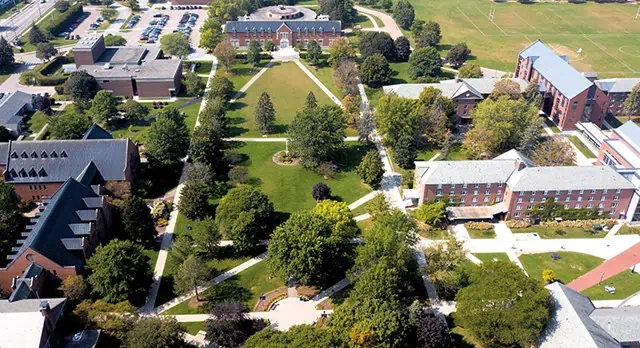 St. Michael's College School is an all-boys private high school in the Garden District, Downtown Toronto. It is a Catholic school run by the Congregation of Basilian Fathers in North America.
They offer a demanding curriculum that includes Advanced Placement (AP) courses and encourages character development, service, and leadership. At SMC, students are inspired to aim for personal growth, academic excellence, and live faith-based lives.
3. Branksome Hall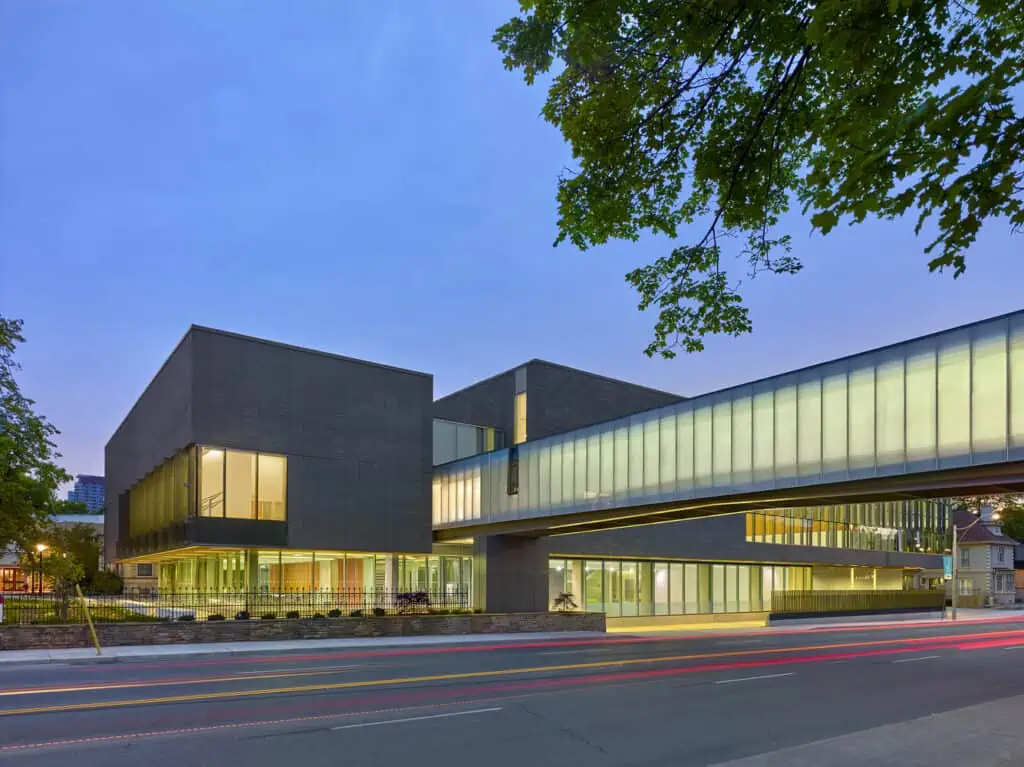 Branksome Hall is an independent all-girls school with a great focus on innovation and leadership. Through a wide array of academic programs and extracurricular activities, Branksome encourages students to explore their passions and interests.
With a commitment to hands-on learning and global engagement, Branksome students are prepared to become confident and effective leaders.
4. University of Toronto Schools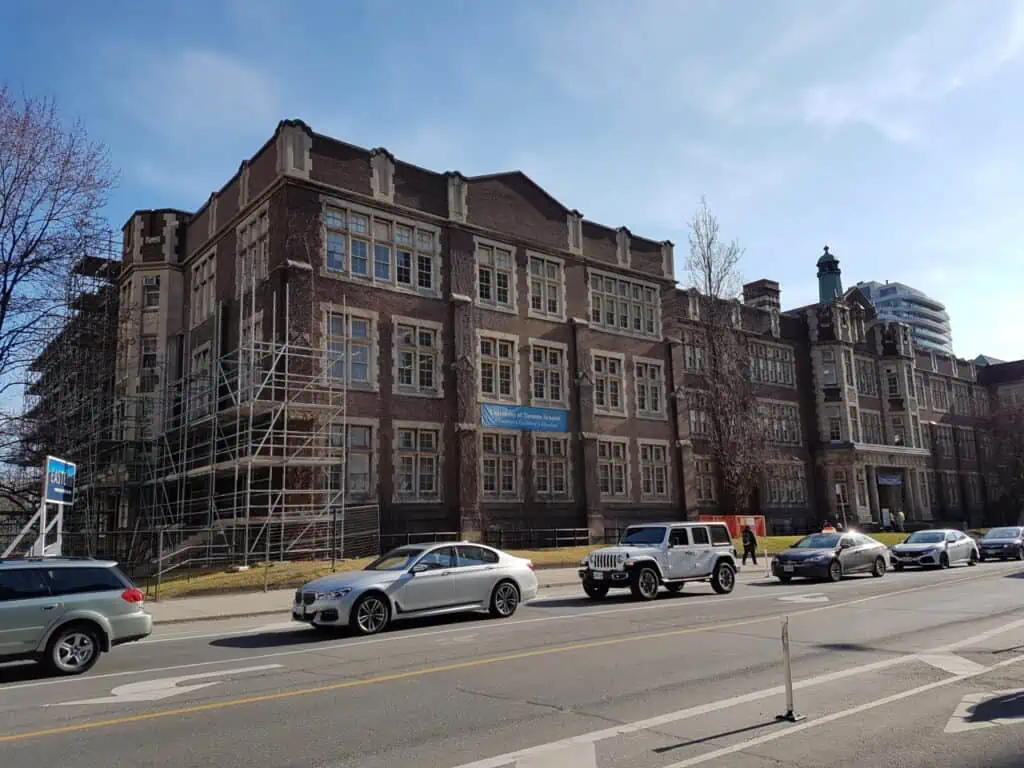 Situated in the centre of downtown Toronto, the University of Toronto School is a public school affiliated with the University of Toronto. UTS is prided on an agelong tradition of academic excellence and is often regarded as one of the best high schools in Canada.
The school offers a challenging curriculum that includes Advanced Placement (AP) courses and furnishes students with opportunities to participate in research and independent study projects. UTS is renowned for its strong sense of community and commitment to promoting intellectual endeavours.
5. Upper Canada College (UCC)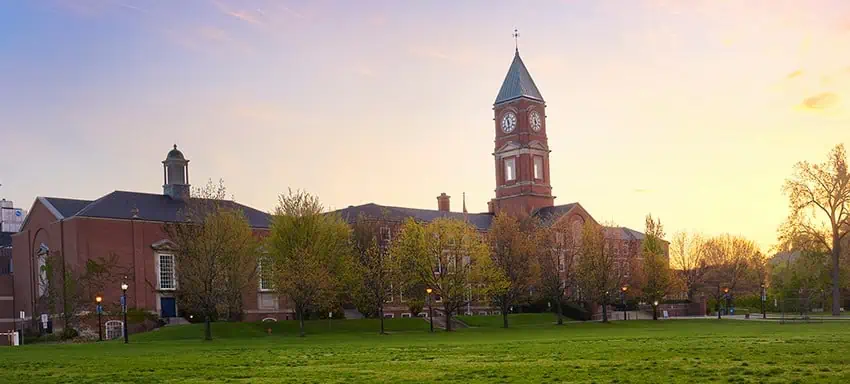 Upper Canada College is an independent all-boys school known for its wholesome approach to education. It complements academic rigour with character development, emphasizing leadership, service, and global awareness.
UCC provides various co-curricular activities, including sports, arts, and community service, helping students live excellent lives outside and inside the classroom.
6. Bishop Strachan School (BFS)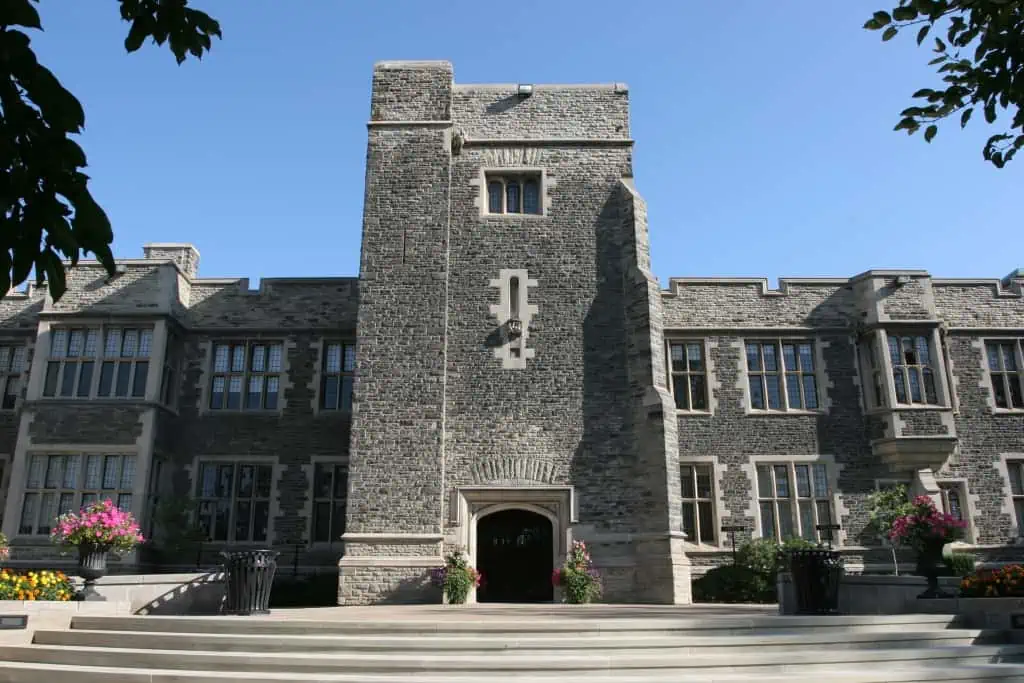 Bishop Strachan is an independent all-girls school with a mission to empower girls through quality education. It comes with a nurturing and academically rigorous environment, emphasizing leadership skills, critical thinking, and a strong sense of community. BSS offers a wholesome curriculum that includes art, sciences, and athletics.
7. Toronto French School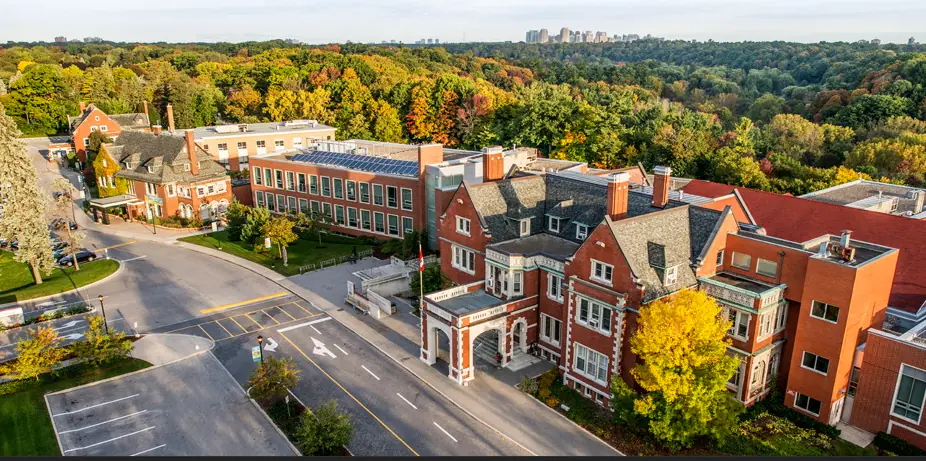 As Canada's foremost bilingual school, TFS delivers flawless education in both English and French. By emphasizing global citizenship, cultural diversity, and academic excellence, students of Toronto French School are effectively prepared for a multicultural world.
The school's challenging curriculum and International Baccalaureate (IB) programs provide students with a balanced education and a solid foundation in both languages.
8. Havergal College
Havergal College is another independent all-girls school known for academic excellence and its strong emphasis on community engagement. They offer several arts, sciences, and sports programs, stimulating students to pursue their passions and interests.
Havergal College's dedication to a diverse community and leadership development encourages young women to take their places and make positive marks in society.
9. Lawrence Park Collegiate Institute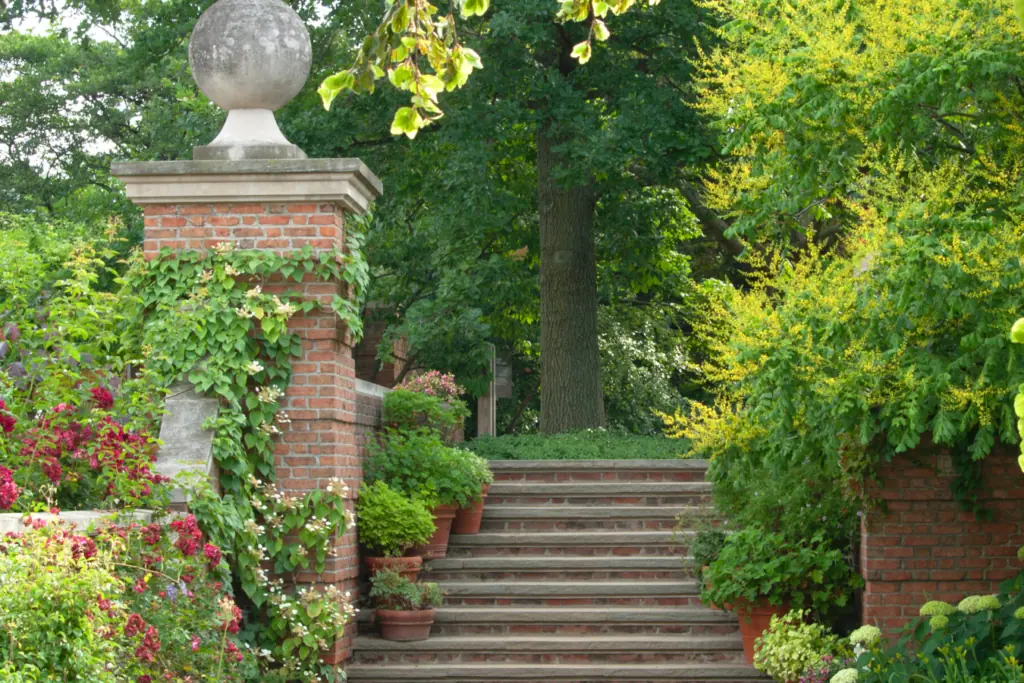 Lawrence Park Collegiate Institute is a public high school widely celebrated for its academic achievements and welcoming learning environment.
It boasts a comprehensive curriculum that includes Advanced Placement (AP) courses and teaches strong foundational skills in English, mathematics, and the sciences. Lawrence Park Collegiate Institute equips students to succeed during and after secondary school.
10. Marc Garneau Collegiate Institute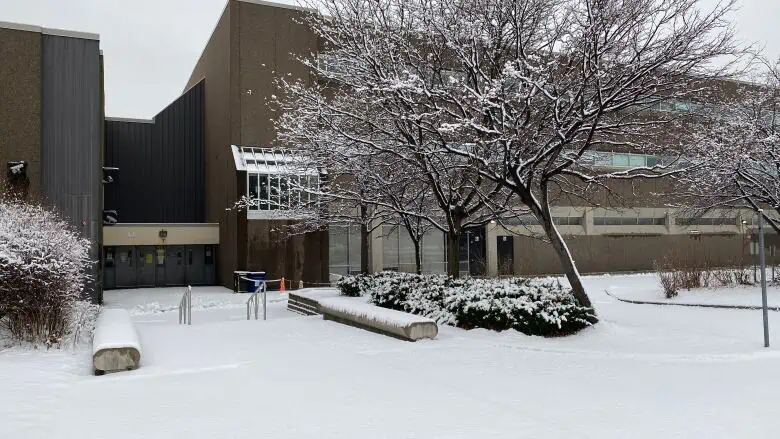 Marc Garneau Collegiate Institute focuses on science, technology, engineering, and mathematics (STEM) education. It offers a rigorous academic program that includes valuable courses and opportunities for research and innovation. Marc Garneau equips students with a career in STEM and inspires them to pursue their passion for discovery.
The Hardest High Schools to Get into in Toronto
While Toronto enjoys a variety of exceptional schools, some are notorious for their stiff competition regarding admission. Below is a list of the top 5 of them.
University of Toronto Schools (UTS): UTS continues to rank as one of Toronto's most competitive high schools. The entrance examination and interview are so rigorous that only the best students make the race.
Upper Canada College: Admission to UCC follows a holistic procedure, with a huge emphasis on academic records, interviews, and standardized test scores. UCC admits students who are not only academically smart but also leadership-oriented.
Bishop Strachan School: BSS attracts students who are all-rounders, those with a record of academic excellence and leadership qualities. The admission process requires interviews, testing, and teacher recommendations.
Toronto French School: As Canada's number one bilingual school, TFS has strict admission requirements due to its priority for bilingualism and academic excellence. Applicants must demonstrate grounded knowledge in English and French, attend interviews, and take entrance exams.
Branksome Hall: Its emphasis on innovation and leadership puts Branksome ahead of the pack. The school seeks students who demonstrate innovative and entrepreneurial potential. The admission requirements include interviews, testing, and teachers' recommendations.
Final Thoughts
As far as Toronto is concerned, the best high schools have been highlighted in this article. These schools, from UTS to Branksome, provide a unique path to success, emphasizing academic rigour, character development, and global citizenship. These schools shine the light of academic excellence, equipping students for the brightest future.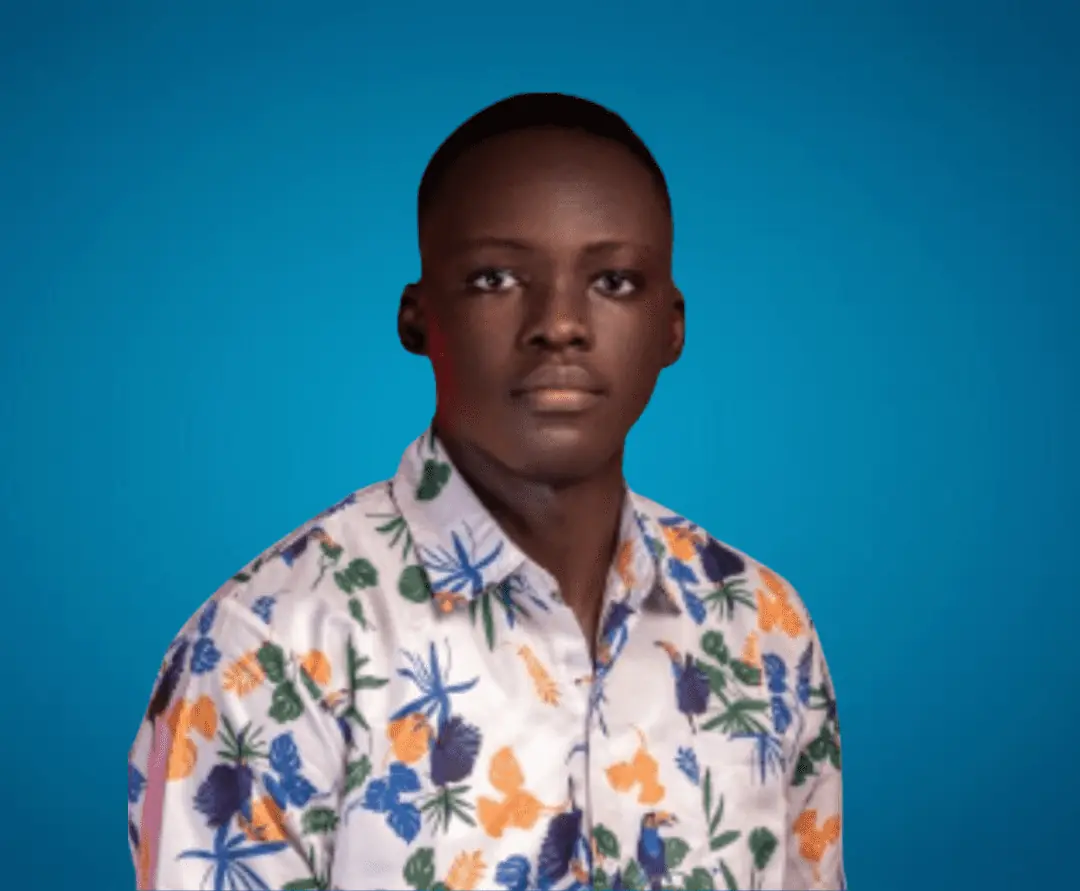 Sam is a brilliant young Nigerian biochemistry student and an aspiring entrepreneur. Despite facing many challenges, he has never lost his passion for learning and drive to make a difference in the world. Read more about him here.
Was this article helpful?