The University of Florida received top honors from the Association of American Universities for its grants and the provision for Master's degree programs for Hispanic students. It is one popular university known to award students with credits for engaging in sports. As a result, 85% of University of Florida students participate in recreational sports yearly.
With more than 10,000 student members, the University of Florida also claims to have the most students participating in the alumni association. Influential business people like Susan Ivey, basketball player Joakim Noah, Emmitt Smith, and renowned attorney Curtis Chillingworth are some notable alumni of the University of Florida.
It isn't surprising that several applicants submit their credentials to this university. However, to give yourself an edge in the admission process, it's best to understand specific criteria that can contribute to your admission, like basic requirements and acceptance rate. This article covers all the information to help ease your acceptance to the University of Florida.
About the University of Florida
The University of Florida (UF) is a top-rated, public, all-encompassing research university with land-grant status. This is the oldest and largest institution in the state, with the broadest academic programs nationwide.
UF is among the most varied public institutions in the country as it is a well-established international education, research, and service activity. It is one of the Association of American Universities' 17 land-grant public institutions, with Florida's North area as its home.
Ranking one of the top five universities in the US with more than 50,000 students, this university is an institution for more than 35,000 undergraduate students living on the 2,000-acre campus.
The University of Florida Acceptance Rate 2023
The acceptance rate at the University of Florida for the 2022-2023 academic year is 31%, which means that out of every 100 applicants to the university, 31 will get accepted.
This information denotes that this college has a low acceptance rate. Furthermore, the University of Florida has the most stringent admission requirements, and this process reflects its competitive and rigorous admissions criteria.
The University of Florida acceptance rate in 2000 was 63%, greater than the rate at which students recently got admitted. So, it's important to note that the institution might keep tightening its admissions standards in the future.
UF Out-of-State Acceptance Rate
The University of Florida's out-of-state acceptance rate is lower than the 31% acceptance rate. According to the general acceptance rate for the class of 2022, which was 31%, the out-of-state acceptance rate was 28%.
However, this university states they do not prefer in-state or out-of-state students. The data from previous acceptance suggest that getting accepted as an out-of-state student is difficult.
When looking at the average GPAs of students admitted to the school in the past, there is no clear picture of the average GPA necessary to show the competitive GPA scores for the University of Florida.
The applicants must also be well-versed in the prerequisites for admission. This requirement includes the paperwork needed and the factors taken into account by UF when making admissions decisions. Additionally, the university requires the students to present significant papers, including their SAT/ACT results, secondary school transcripts, and GPA.
University of Florida GPA Requirement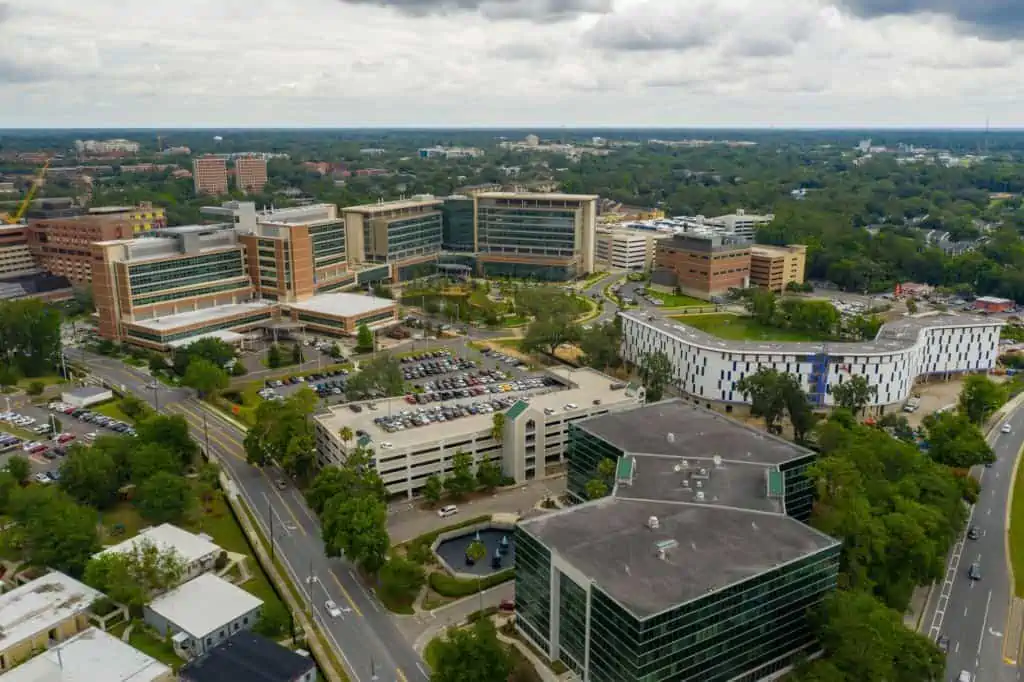 When choosing applications, the school places a high weight on the applicant's secondary school rigor and academic GPA. Others are application essays, extracurricular activities, talents and skills, volunteer work, and character. UF's admissions representatives view a student's GPA as a crucial academic consideration.
The school has the ninth-highest average GPA in Florida, showing that admission to this university will be difficult, even with an average GPA, as it rejects more applications than it accepts. To get considered for admission to the university, applicants must have above-average high school grades and a minimum GPA of 3.75.
Using sampling GPA data from over 150 schools, we estimated the average GPA (3.62–3.89) of admitted students at the University of Florida (UF). Additionally, the average high school GPA of applicants at UF is 4.0. It's without a doubt that a strong GPA can help a candidate stand out from the competition and increase their chances of getting into the college of their choice.
46% of enrolled first-year students had a GPA between 3.75 and 3.99, and 35% of freshmen had a high school GPA above 4.0. About 40% of candidates get accepted to the University of Florida, and approximately 47% of the admitted students sign up for classes.
SAT and ACT Requirements for the University of Florida
The University of Florida also considers candidates' standardized test scores when deciding whether to admit them. Aside from other requirements, applicants must have SAT scores to be considered for admission. Students must submit either SAT or ACT to the University of Florida, but test essays are optional.
The University of Florida mostly prefers the top 13% of SAT takers. Florida has the highest average SAT composite score in the state and ranks 66th in the nation, given that 82% of candidates submit SAT scores to the school. So, having a competitive SAT score is essential.
The typical SAT scores of applicants admitted to UF range from 1300 (25th percentile) to 1470 (75th percentile). The University of Florida's composite SAT score is 1360 out of 1600. Additionally, the average SAT score of applicants to the university is 1390.
But, under some circumstances, even applicants with SAT scores of 1310 or lower may get approved. Furthermore, the top 9 percent of all candidates send their ACT scores. This institution has the country's highest average ACT composite score, placing 63rd and first in Florida.
The University of Florida receives ACT scores from 57% of applicants, and its standard ACT score is 30. This institution is quite competitive for the ACT. Additionally, the typical ACT scores of admitted applicants to UF range from 27 (25th percentile) to 33 (75th percentile).
University of Florida Admission Requirements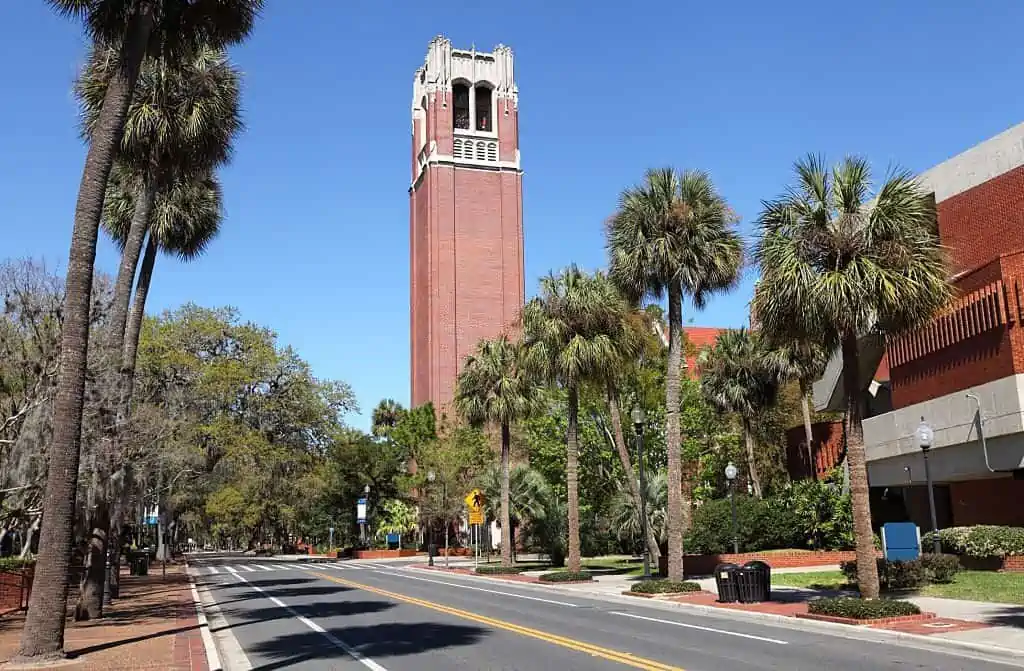 The University of Florida has a challenging admissions pool with top-rated SAT/ACT scores and GPAs, and it admits over one-third of applications. However, UF has a comprehensive admissions process considers elements other than your GPA and test results. Your application can get the right push through a powerful personal essay and the UF supplement.
Other factors involve worthwhile extracurricular activities and success in a demanding course load. This criterion works even if their grades and test scores fall outside the range that UF considers typical. Students with a particular aptitude, a remarkable history, or an intriguing tale to share usually get a close look.
Even with outstanding grades and exam results, some applicants get denied admission. Academically solid performance alone may not be enough to get into the University of Florida, usually because they look for individuals who achieve inside and outside the classroom. A candidate will likely receive a rejection letter if it doesn't appear that they will contribute to the UF campus community.
Tips for Applying
You should be aware of the following if you intend to join the applicants for the upcoming admissions cycle:
Create a fantastic essay that demonstrates something unique about you. This essay will help you stand out amongst your competitors.
Get recommendations from teachers who can speak about your character. Include your major in your UF application if you are aware of it.
Apply before the deadline day. A lot can go wrong in this limited time since too many students wait until the last minute to submit their applications. On the final day, many students are applying, so UF's system probably crashes. Submit your application a few days ahead to avoid the added stress that can result.
Conclusion
Although getting into the University of Florida is difficult, nothing should stop you from applying if you meet UF's admission requirements.
This institution offers fantastic academic opportunities at a very low cost. Now that you know this, take your time to build up your application and put yourself in a favorable position to be spotted.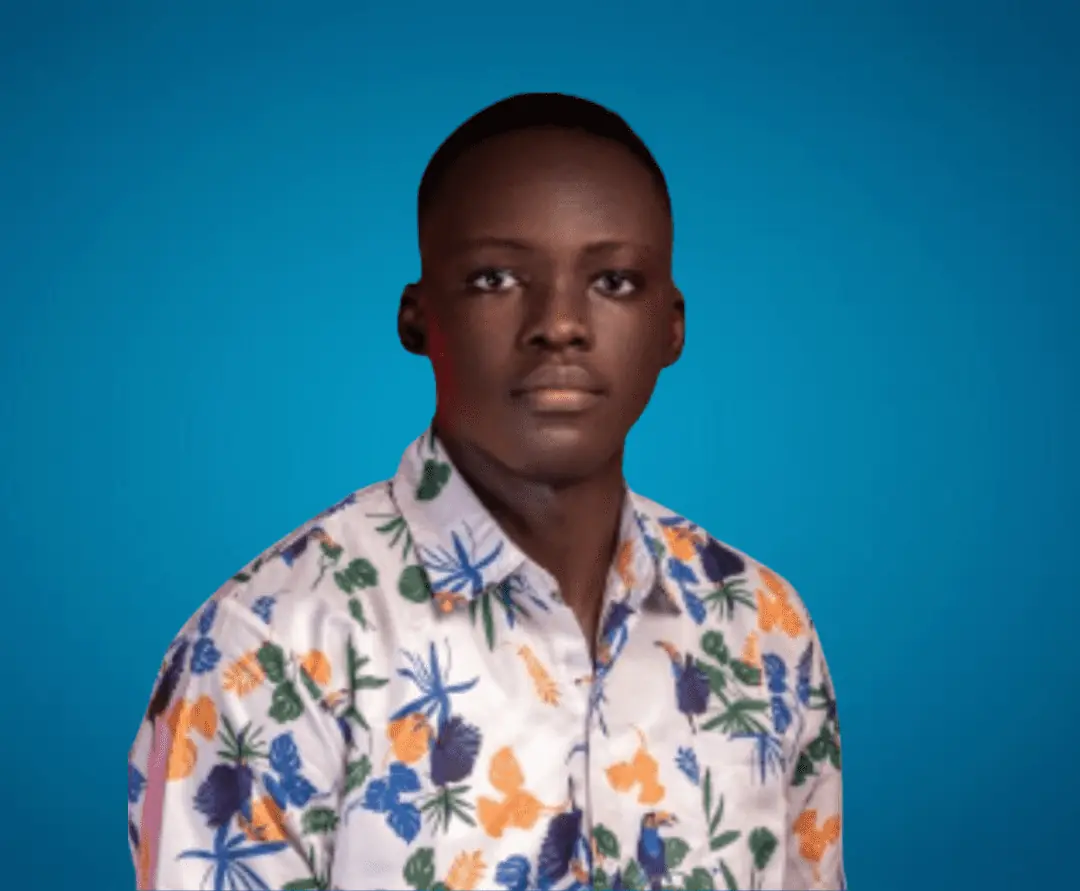 Sam is a brilliant young Nigerian biochemistry student and an aspiring entrepreneur. Despite facing many challenges, he has never lost his passion for learning and drive to make a difference in the world. Read more about him here.
Was this article helpful?