AKER Scholarship is a grant awarded to students who wish to get an advanced degree at some of the top universities in the world. Applicants from all academic disciplines can apply for the scholarship.
If you desire to make a difference, the Aker scholarship is here to support you. This opportunity can help you discover your true potential in life.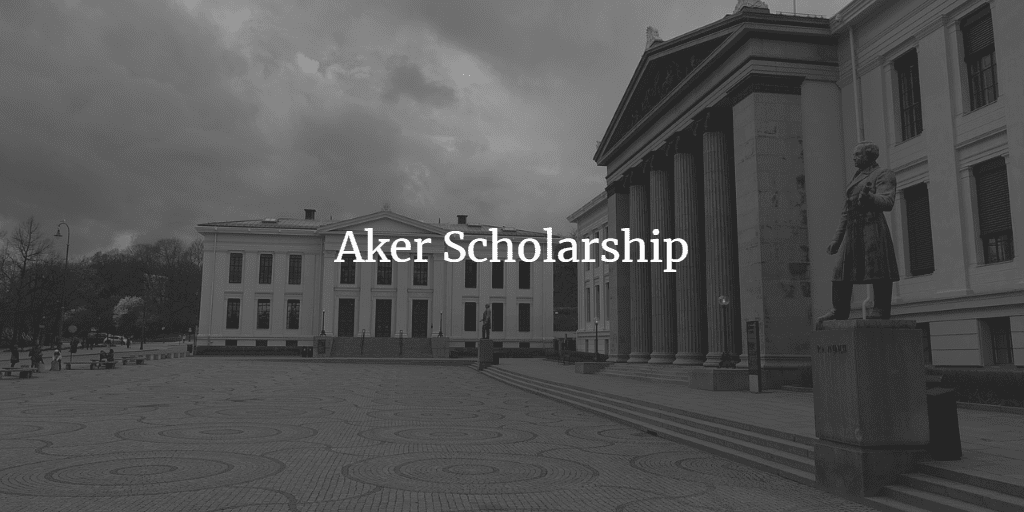 In this article, I explained everything you need to know before applying for the scholarship, the application process, and the advantages of being an Aker Scholar.
About the Aker Foundation
The Aker foundation was established in 2015 by Anne Grete Eidsvig and Kjell Inge Røkke Charitable Foundation for Education in cooperation with Aker ASA, an industrial investment company based in Norway. Aker solutions group also supports the Karanba project and Stiftelsen VI (the WE Foundation).
Aker Scholarship was founded to support ambitious and talented Norwegian students or students with a strong link to Norway by giving them the once-in-a-lifetime opportunity to study at one of the best universities in the world. The scholarships are funded by gifts from TRG AS, a Norway-based production firm owned by the Rokke family.
There is more to the Aker scholarship than financial support, scholars get access to a lot of benefits which I mentioned in this article. It comes with no strings attached.
For more information about the foundation or the scholarship they offer, you can send them an email at [email protected]
Also Read:
Requirements for Aker Scholarship
Supported Universities
Aker currently supports graduate studies at 9 world-leading universities in the UK, Singapore, and the US.
How to apply for the Aker Scholarship
Prospective applicants must apply for the Aker scholarship before applying to the universities. The application deadline is 18 September 2022.
The application must be done online. Visit the Aker scholarship application page using the link below.
Submit an application letter explaining what you want to study, why you want to study, and some details about yourself. This should occupy no more than 2 pages.
Include the required documents like your CV, school transcripts, recommendation letters, etc.
Applicants who passed the first stage will be invited for an interview with the academic committee.
Those who passed the interview will be offered a conditional scholarship.
You will be assisted in your application and other processes involved in admission to your chosen university.
If you are admitted, your scholarship will be confirmed and the rest is history.
Benefits of being an Aker Scholar
If you know you have what it takes, you apply for this scholarship. Note that international students can only apply if they have a strong link to Norway.