It is a well-known fact that many colleges and universities in the United States consider factors such as demonstrated interest during the admission process.
Before you begin your application to any institution, I'd recommend that you make your findings on whether the school keeps track of factors like demonstrated interest.
Duke University, a private research university in North Carolina, United States, is well-known for its strong academics, diverse student body, and vibrant campus life. This explains why it is one of the most preferred schools among students.
If you are also interested in applying to Duke University, you should know if the school considers demonstrated interest in its admission process, which this article will provide.
What is Demonstrated Interest?
Demonstrated interest measures how much a student is interested in attending a particular college or university. As I mentioned earlier, some colleges and universities consider this factor when making admissions decisions.
As an applicant, you can demonstrate your interest in a college or university in several ways, which I will discuss later in this article. In essence, the more you engage with a college as a student, the more interest you are demonstrating. This way, the college knows that the student is serious about attending.
Demonstrated interest can be very important, especially for students applying to highly competitive colleges and universities. It can greatly improve your chances of getting accepted into any tertiary institution.
However, as important as demonstrated interest can be, it is just one of the many factors colleges and universities consider when making admissions decisions.
Does Duke track Demonstrated Interest in making its decisions?
There is no straightforward answer to this question as it is a little complicated, like many other things in the admission process.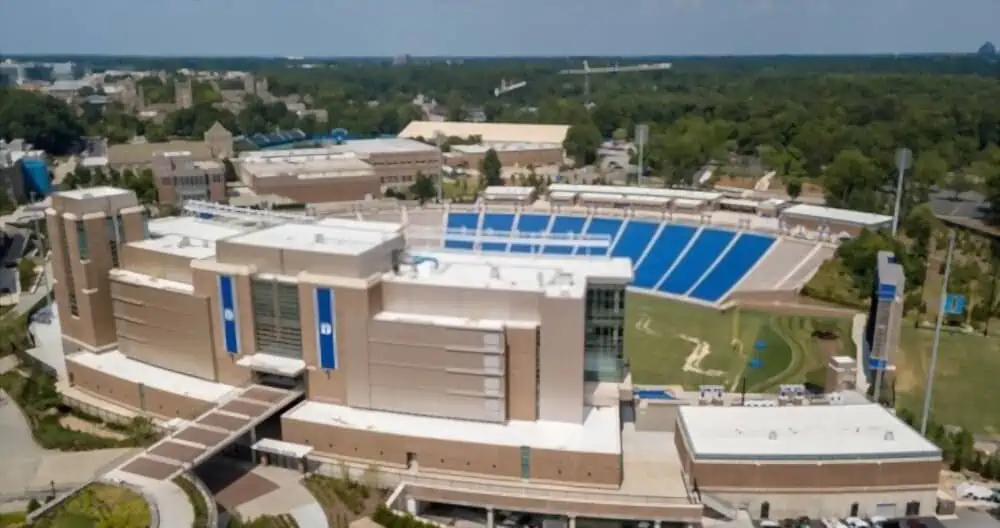 Duke University does not track or consider the demonstrated interest of applicants in its admissions process. As an applicant, you are not obligated to visit the campus or to contact the Admissions Office to demonstrate your interest.
Some students may even show interest by emailing or meeting their regional admissions officer — Unfortunately, Duke does not consider any of these in its decision-making.
However, Duke University recommends that students take the time to explore what Duke has to offer them in light of their hopes and expectations for college. As a student, you should also think carefully about why Duke may be the best institution for you.
The advantage of doing these is that it allows you to compose a thoughtful and detailed answer to the school's essay on this subject.
Statistics prove that students who have thoroughly investigated Duke, whether virtually or in person, can better understand why Duke is a great choice for them. Fortunately, Duke makes sure enough information about the university is available to everyone.
In essence, Duke is more particular about students being able to communicate their "demonstrated knowledge" through their application rather than their "demonstrated interest" through the number of times they have contacted or visited the university.
How to show Demonstrated Interest
As explained, Duke University does not emphasize demonstrated interest but is particular about demonstrated knowledge. However, some schools consider demonstrated interest when making admissions decisions, and it is important to help you secure a spot.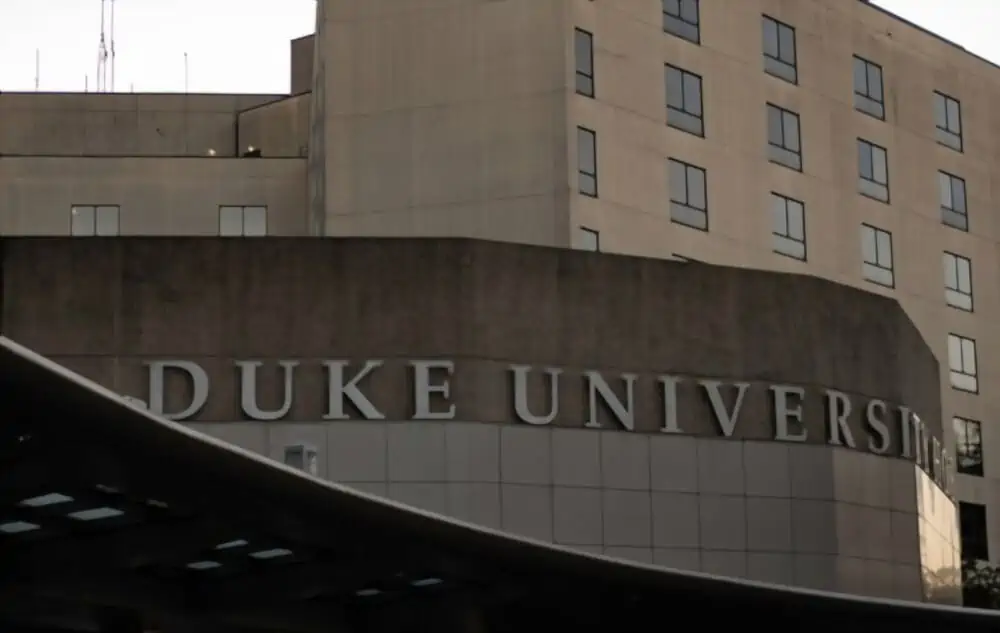 Below are some tips to help you show demonstrated interest or improve your demonstrated knowledge about any college or university:
1. Get on the College's mailing list.
Admissions offices in most schools communicate primarily via email. You can use this by signing up to be on the mailing list. This way, you will get first-hand information about application or scholarship deadlines, programs, and any news about the college.
2. Create a new email account for the college admissions
If you are the type who uses email a lot and probably does not review your email from time to time, I'd recommend creating a new email account just for admission purposes. This way, you will not be missing out on important information.
3. Attend programs and events sponsored by the college
Many colleges organize and sponsor virtual events and programs from time to time. These events may also feature information sessions of the institution.
You can easily attend them wherever you are. Colleges do their best to make these sessions informative and interesting.
4. Know why you are interested in applying
Make lists of everything that appeals to you in the colleges you're considering. Dig into what you're looking for in any college and how that particular college meets your needs.
Don't just talk about what everyone knows about the college; think about the specific match between you and the college.
5. Take a virtual tour of the campus
You don't necessarily have to visit the college you are interested in before you can obtain information about it. These schools may even be too far from you, and your best bet would be to take a virtual tour.
Although virtually touring a campus is not the same as being there physically, it can give you a huge sense of the place. Colleges are working harder to improve them to make them more authentic reflections of the place.
Some colleges even offer virtual admissions interviews. If you are interested in a college that offers this either as part of the application or separately, do well to sign up.
You can also take some time to explore the college's website. Colleges and universities keep so much information on their websites, including a lit geared towards current students to give you some insight into the college.
Additionally, if there is a link in an email that the college sent you, and it looks interesting, click on it and see where it leads you.
Before You Go
As explained here, demonstrated interest is not an important factor in Duke University's admissions process. Instead, the school is more particular about demonstrated knowledge.
If you are interested in applying to Duke University, you should be all about getting enough knowledge about the university by now. You can improve your knowledge by following and applying the tips mentioned earlier in the admissions interview.
For schools that prefer students showing demonstrated interest, you may have a lot of work to do. Fortunately, showing demonstrated interest is basic, except you may visit the campus on a physical tour.
Such schools prefer accepting students who show demonstrated interest and track it during admission. It is important to note that demonstrated interest is not the only factor that college admissions officers consider. Grades, test scores, extracurricular activities, and essays are also important.
However, demonstrated interest can be a way to stand out from other applicants and show the school that you are serious about attending.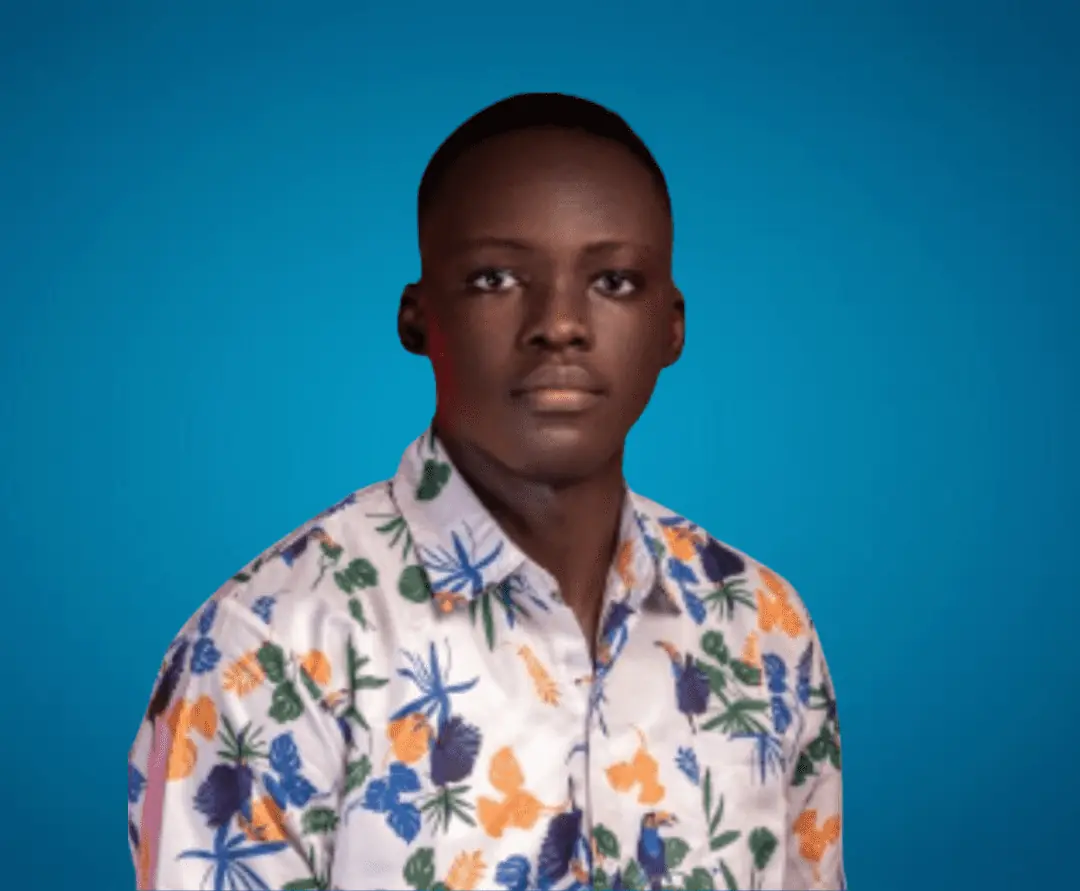 Sam is a brilliant young Nigerian biochemistry student and an aspiring entrepreneur. Despite facing many challenges, he has never lost his passion for learning and drive to make a difference in the world. Read more about him here.
Was this article helpful?