Before sending your application to any college or university, you must thoroughly research what it takes to get accepted.
Some schools layout requirements such as minimum GPA, letters of recommendation, and entrance exams, to mention a few, for their admission processes. However, many other schools may go out of the box and consider other things.
Demonstrated interest is one of those important factors that various colleges and universities consider before accepting students into their programs.
If you apply to any Georgetown University program, you must find out if the college tracks demonstrated interest. In this article, I will reveal everything you need about the topic.
What is Demonstrated Interest?
Demonstrated interest measures how much a student is interested in attending a particular college or university. As mentioned, some colleges and universities consider this factor when making admissions decisions.
As an applicant, you can demonstrate your interest in a college or university in several ways, which I will discuss later in this article. In essence, the more you engage with a college as a student, the more interest you are demonstrating. This way, the college knows that the student is serious about attending.
Demonstrated interest can be very important, especially for students applying to highly competitive colleges and universities. It can significantly improve your chances of getting accepted into any tertiary institution.
However, as important as demonstrated interest can be, it is just one of the many factors colleges and universities consider when making admissions decisions.
Does Georgetown Track Demonstrated Interest?
Contrary to popular opinions in other sources, Georgetown University does not track demonstrated interest. The university does not consider demonstrated interest as a part of its admissions process.
This means that your chances of getting accepted into the University will not depend on factors such as whether or not you visit the campus, contact the admissions office, or attend virtual events sponsored by the college.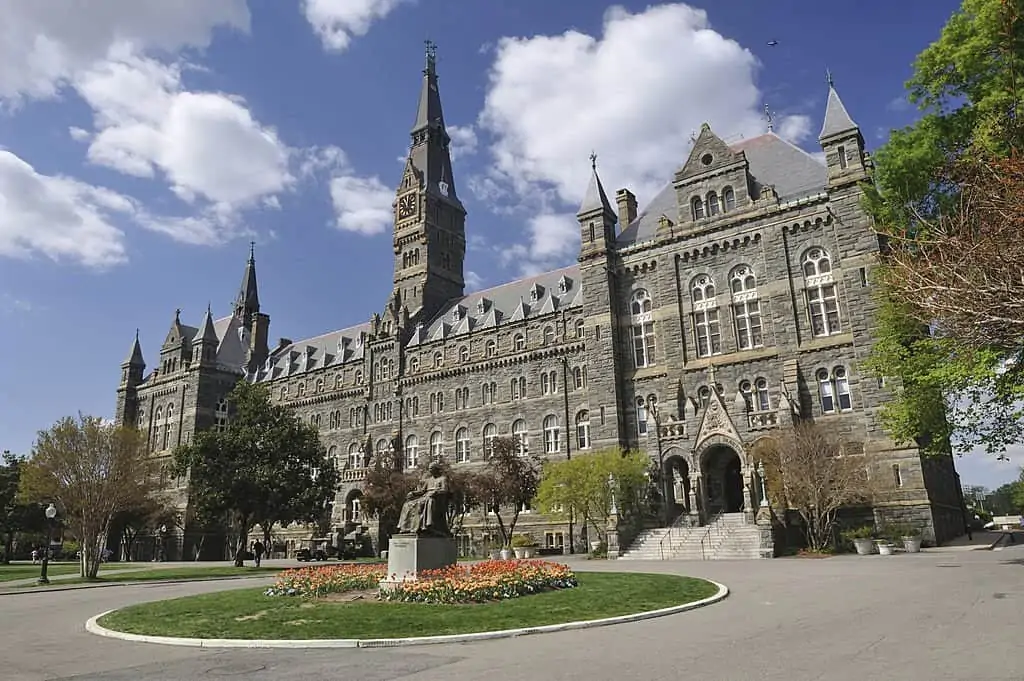 In essence, online engagement is completely optional and will not be part of the review of your application. However, showing demonstrated interest in the university is still a good idea, as it can make an impression to the admissions committee that you are serious about attending Georgetown University.
Here are some ways to show demonstrated interest in Georgetown University:
Visit campus or attend a virtual event.
Contact the admissions office with questions or to express your interest in Georgetown.
Follow Georgetown on social media and engage with its content.
Sign up for Georgetown's mailing list.
Participate in Georgetown-sponsored programs or activities.
Write about Georgetown in your college essays.
The university organizes and sponsors online events and programs occasionally; you can make some time to attend. Some of these events are usually informative and can aid you in knowing more about the college.
Another way to show a demonstrated interest in the university is by writing about Georgetown in your college essays. If you have visited the campus before, you can write about your experience in your essay to improve your chances.
While demonstrated interest is not an important factor in Georgetown's admission, the university considers other factors in its admission process.
Factors considered for admission into Georgetown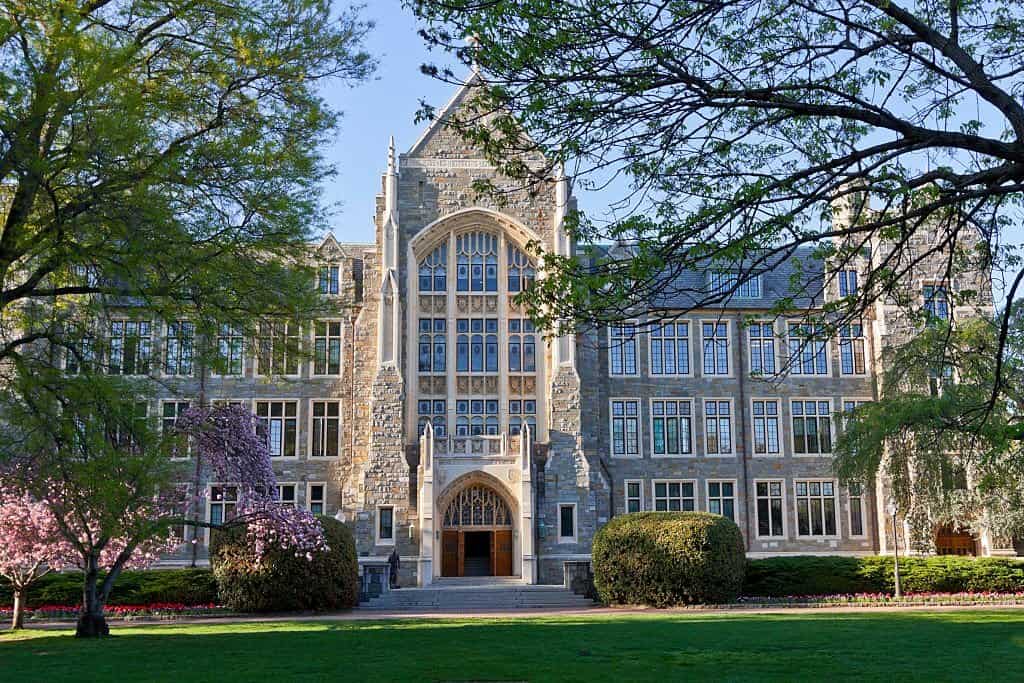 Georgetown University considers a variety of factors when making admissions decisions. The most important factors are:
Academic achievement: This features your GPA as a student, course rigor, and standardized test scores. The college seeks to admit students who have done well academically and challenged themselves with rigorous coursework.
Extracurricular activities: Georgetown values students who are involved in their communities and have demonstrated leadership and initiative. Your extracurricular activities can help show the admissions committee who you are outside the classroom and what you are passionate about.
Essays: Your college essays are your chance to tell your story and show the admissions committee why you should be accepted into Georgetown. Ensure your essays are well-written and insightful, and they should also highlight your unique strengths and experiences.
Recommendations: Your letters of recommendation should come from teachers or other adults who know you well and who can testify to your academic abilities and personal qualities.
In addition to these factors, Georgetown also considers the following:
Character/Personal qualities: The university values students who are honest, hardworking, and passionate about their education.
Talent/Ability: Georgetown also looks to admit students with talent or ability in specific areas such as athletics, art, or music.
Georgetown University uses a holistic admissions process: They consider all aspects of your application when making admissions decisions.
The university does not use a single factor when deciding the students that will be accepted. However, strong academic performance, extracurricular involvement, and well-written essays are crucial.
You should also know that Georgetown University is a highly competitive school with an acceptance rate of 10%. A strong academic background and extracurricular activities alone cannot guarantee your admission.
Nonetheless, putting in your best and submitting a strong application can improve your chances of being considered for admission at Georgetown.
Wrapping Up
Before you go, you should check out some tips for increasing your chances of getting into Georgetown; they include:
Taking challenging coursework throughout high school, including AP and IB classes.
Get good grades in all your classes, and aim for a GPA of 4.0 or higher. Kindly note that a higher GPA will be considered an advantage.
Scoring high on the SAT or ACT. You should aim for a score of 1530+ on the SAT or 34+ on the ACT.
Take time to participate in meaningful extracurricular activities. You should also demonstrate leadership and initiative, and pursue your passions outside the classroom.
Write well-crafted essays that tell your story and highlight your unique strengths and qualities.
Get strong letters of recommendation from teachers and mentors who know you well and can speak to your academic abilities, character, and potential.
Put all these tips into action, and watch how you improve your chances of getting accepted to study at Georgetown.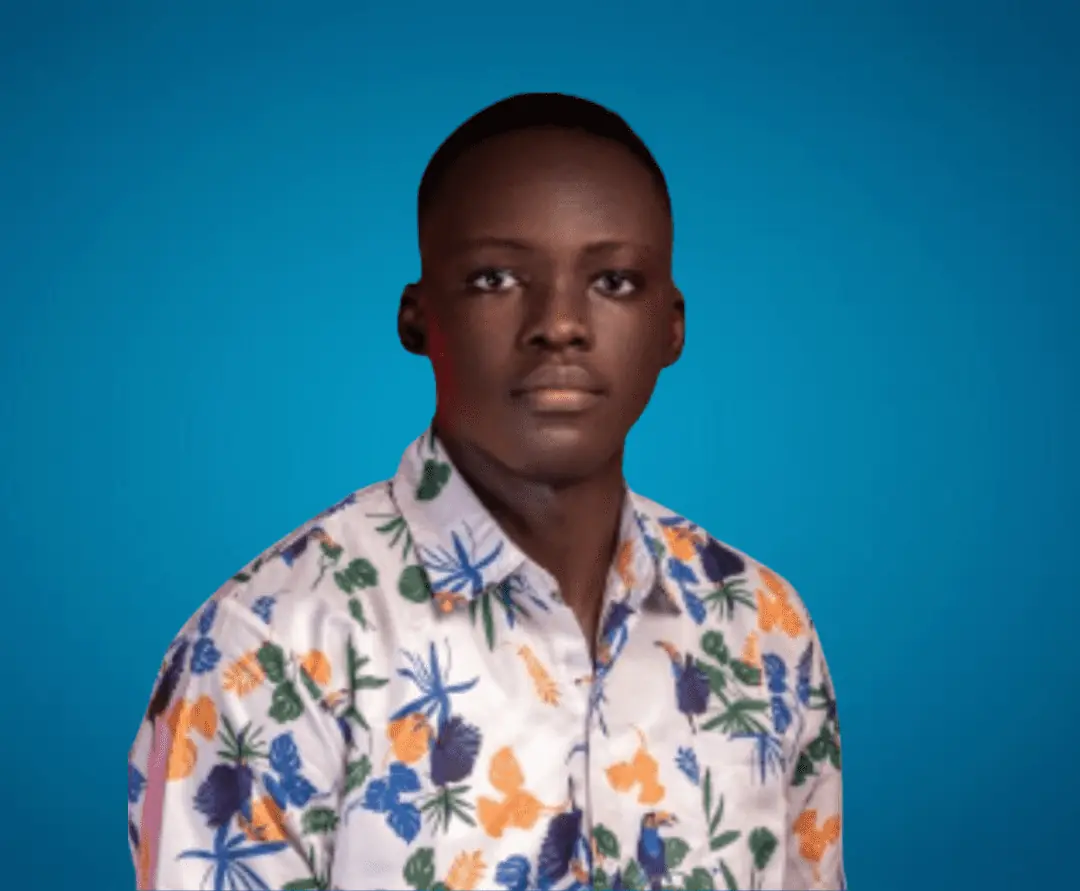 Sam is a brilliant young Nigerian biochemistry student and an aspiring entrepreneur. Despite facing many challenges, he has never lost his passion for learning and drive to make a difference in the world. Read more about him here.
Was this article helpful?