Northwestern University is a private research university in Evanston, Illinois, United States. The university is famous among many students, making it a highly competitive school.
Getting into Northwestern can be quite challenging, especially if you are applying for the first time and unaware of how the process works.
Before applying to Northwestern University, I advise students to determine how the school admission process works and whether they use demonstrated interest.
This article will answer your questions about Northwestern admissions and provide helpful tips to navigate the whole process better.
What is Demonstrated Interest?
Demonstrated interest measures how much a student is interested in attending a particular college or university. As I mentioned earlier, some colleges and universities consider this factor when making admissions decisions.
As an applicant, you can demonstrate your interest in a college or university in several ways, which I will discuss later in this article.
In essence, the more you engage with a college as a student, the more interest you are demonstrating. This way, the college knows that the student is serious about attending.
Demonstrated interest can be very important, especially for students applying to highly competitive colleges and universities. It can greatly improve your chances of getting accepted into any tertiary institution.
However, as important as demonstrated interest can be, it is just one of the many factors colleges and universities consider when making admissions decisions.
Does Northwestern Track Demonstrated Interest?
This is a very popular question, especially among admission seekers at Northwestern University. And yes, the answer to this question is right here.
Northwestern does and does not track demonstrated interest at the same time. This means that the school partially considers this factor in its admission process but does not necessarily use it in making admissions decisions.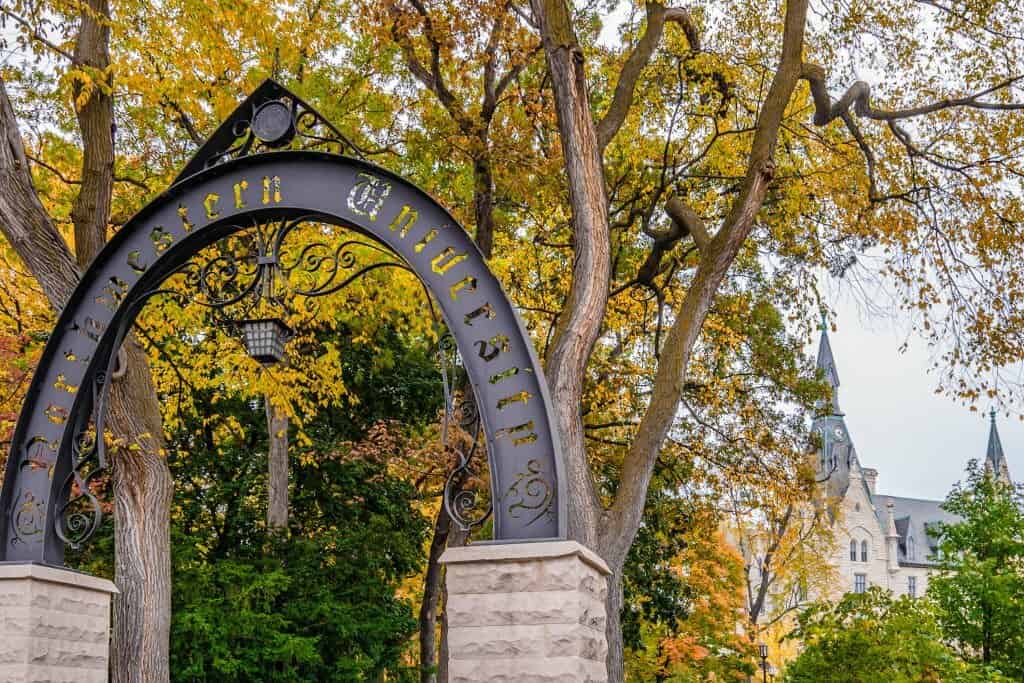 The school tracks whether students visit campus or attend regional events like high school visits or information sessions. Northwestern does this to tailor their communication and get a broad sense of applicants' interactions with the college.
However, the college does not tally up touchpoints just for the sake of the admission review process. This means that admission does not necessarily favor applicants who have made more contacts or shown more demonstrated interest.
Northwestern University understands that circumstances may often prohibit in-person connections for some students. The college also welcomes some activities that may not be tracked, such as phone calls to staff, contact with faculty, time spent on the university's website, and emails with admission representatives.
What is Northwestern's Acceptance Rate?
Northwestern University is regarded as a highly competitive school due to its low acceptance rate. It has an acceptance rate of 7%, meaning that for every 100 students who apply to the university, only 7 are admitted.
This low acceptance rate is because Northwestern is a highly selective university. The admissions committee at Northwestern considers several factors when making admissions decisions, including standardized test scores, GPA, essays, extracurricular activities, and letters of recommendation.
However, meeting all these requirements still does not guarantee your admission into Northwestern. Many students have been admitted to Northwestern with GPA and test scores way below the average.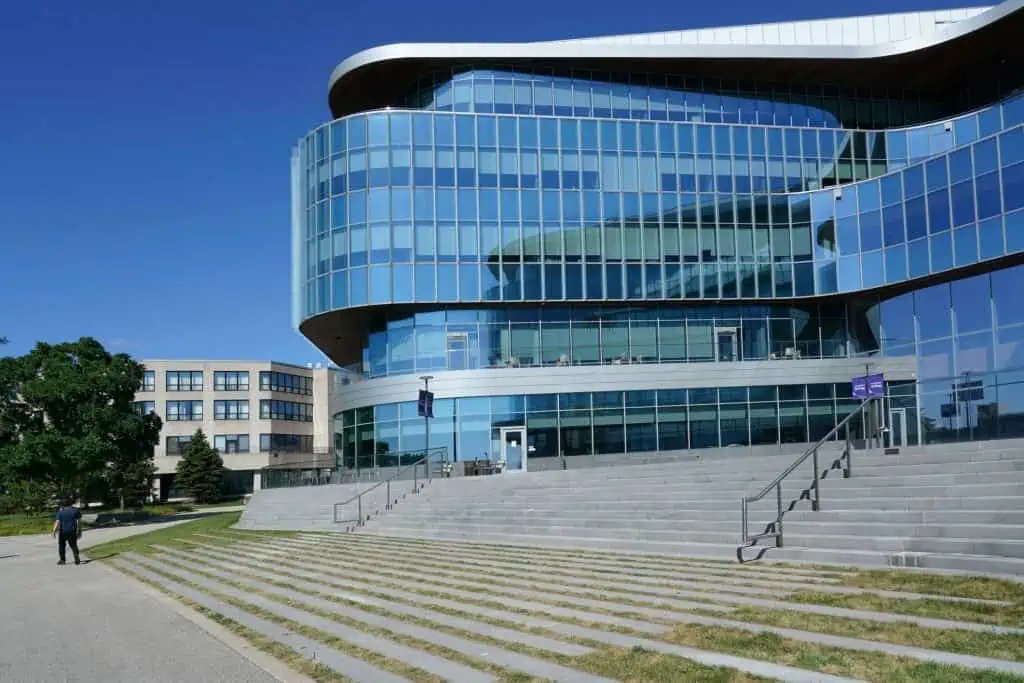 The most important thing is to demonstrate to the admissions committee that you are a passionate and motivated student who would be a good fit for Northwestern. Here are some tips for increasing your chances of getting into Northwestern:
Get good grades in a rigorous high school curriculum. Northwestern is looking for students who have challenged themselves academically and have succeeded.
Take standardized tests and score well. While Northwestern is test-optional, many students still choose to submit their scores. If you choose to submit your scores, ensure they are competitive.
Get involved in extracurricular activities. Northwestern is looking for students who are well-rounded and have a variety of interests. Get involved in activities that you are passionate about and that demonstrate your leadership and teamwork skills.
Write strong essays. The essays are your chance to tell the admissions committee your story and to explain why you are a good fit for Northwestern. Make sure that your essays are well-written and thoughtful.
Get good letters of recommendation. Ask teachers and mentors who know you well to write letters of recommendation. Ensure your recommenders can speak to your academic strengths, extracurricular involvement, and personal qualities.
If you are interested in applying to Northwestern, I encourage you to visit the university's website for more information about the admissions process.
What GPA do I need to get into Northwestern?
The average GPA for admitted students at Northwestern is 4.1. Achieving such a GPA means having nearly straight A's in your high school coursework.  If you want a better chance of getting into Northwestern College, ensure your GPA is higher than this figure.
However, it is important to note that GPA is just one factor that the admissions committee considers. The admissions committee at Northwestern also considers standardized test scores, extracurricular activities, essays, and letters of recommendation.
Getting into Northwestern with a GPA below 4.1 is possible, but you can only achieve this feat by compensating with other strong aspects of your application. For example, you may have high standardized test scores, impressive extracurricular activities, or a compelling personal story.
Does Northwestern care about Standardized Tests?
Northwestern University is test-optional for the Class of 2027. This means applicants do not have to submit standardized test scores to be considered for admission. However, the admissions committee will still consider test scores if applicants submit them.
Northwestern has stated that they do not give preferential treatment to applicants who submit test scores. They also stated that they are committed to admitting diverse students, regardless of their standardized test scores.
If you are unsure whether or not to submit your standardized test scores to Northwestern, I encourage you to contact the admissions office for more information. They can help you assess your situation and make the best decision.
Does Northwestern care about essays?
Yes, Northwestern cares very much about essays, just like other colleges in the country. These essays allow applicants to tell their stories and explain why they should be accepted into Northwestern.
Northwestern has two required essays for the Class of 2027:
Personal Statement: In this essay, you should write about your journey, your goals for the future, and why you are interested in Northwestern.
Why Northwestern? In this essay, you should explain why you are interested in Northwestern specifically. What aspects of the university appeal to you? How do you plan to contribute to the Northwestern community?
Northwestern also has two optional essays:
Community Essay: In this essay, you can write about a community that you are passionate about. How has this community shaped you? How do you plan to contribute to this community at Northwestern?
Talent Essay: In this essay, you can write about your talent or skill. How have you developed this talent? How do you plan to use this talent at Northwestern?
The essays are an important part of your Northwestern application. Make sure that your essays are well-written, thoughtful, and honest. The admissions committee wants to get to know you as a person, so be sure to share your unique story and perspective.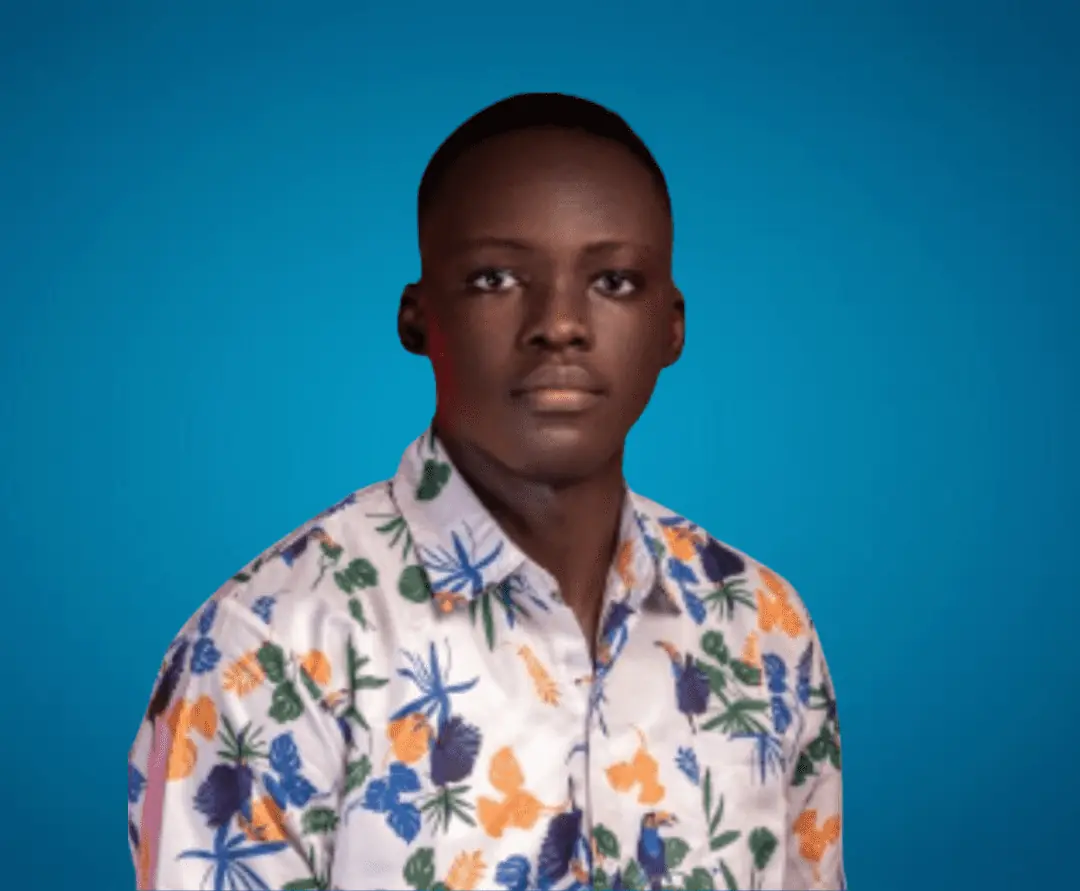 Sam is a brilliant young Nigerian biochemistry student and an aspiring entrepreneur. Despite facing many challenges, he has never lost his passion for learning and drive to make a difference in the world. Read more about him here.
Was this article helpful?