The Google Apprenticeship Program is a great way to accelerate your career and gain more quality experience in 2022.
It is the dream of most kids to work at a big company, you can achieve that dream by becoming an apprentice or intern at Google. During the program, you will gain more digital skills while earning a good amount of money. Yeah, these apprenticeships are paid.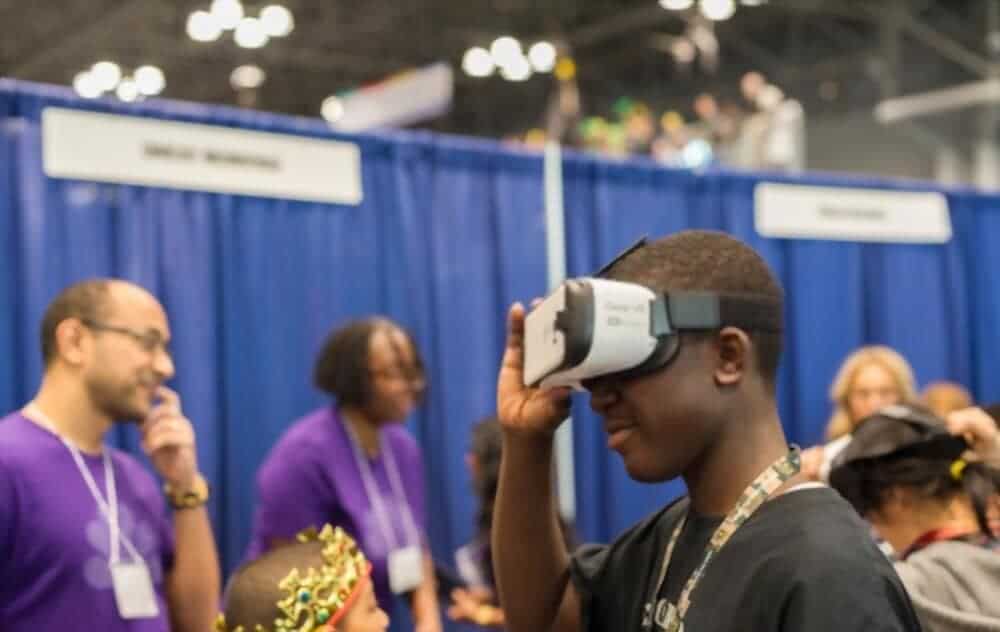 We explained everything you need to know about the 2022 Google Apprenticeships in this article.
Does Google do apprenticeships?
Yes, Google has apprenticeship programs powered by Build Your Future With Google. These programs are available to people across the world from different backgrounds, religions, and races.
Currently, in the US, Google has apprenticeships at all their main offices.
List of Google Apprenticeship Programs 2022
Google offers different apprenticeships in countries like India, France, Ireland, Switzerland, the United States, The Netherlands, the United Kingdom, etc.
Here are some of the available programs in 2022;
Infrastructure Tech Apprenticeship
For this program, Google partnered with Just IT. The program which is incorporated online & offline learning lasts for 15-18 months.
Applications are opened in autumn (22 September – 21 December 2022).
Location: London
Google France Apprenticeship Program
Apprenticeships are offered by Google in different fields like Public Relations, Engineering, Human Resources, Global Business, etc. You can start sending your applications in March 2022.
Location: Paris
Application Development Apprenticeship
Google in partnership with Noser Young Professionals established this 4-year program to help people who love building great apps gain more experience in the field.
Apprentices will be taught the basics for about a year before joining Google on different projects. You can start applying in August 2022.
Location: Zurich
Higher Level Degree Apprenticeship in Software Development
Are you interested in becoming a great software developer while studying, gaining practical skills, and earning a recognized qualification? Then this 2-year program is meant for you. Applications open in the fall.
Location: London
Software Development Apprenticeship
This is a NFQ Level 6 (advanced certificate) apprenticeship program that lasts for 2 years. Applications open in autumn for autumn start the following year.
Location: Dublin
Also Read:
Google Apprenticeship Requirements
Let's take a quick look at what it takes to become an apprentice at Google in 2022.
You must be legally authorized to work in the country where you are applying.
You must be able to speak and write in English and the local language (if that is not English) fluently and idiomatically.
You must have strong academic performance at any level of education with a focus on subjects that are relevant to the apprenticeship you are applying for.
You are expected to submit the following materials

An updated resumé
A cover letter or short essay response (depending on the apprenticeship) explaining your interest in becoming an apprentice at Google.

International students and people with a university degree are eligible to apply.
How do you get selected for the Google apprenticeship?
Make sure you are eligible for the program you are applying for
Visit the application page using the link below
Submit a resumé and either a cover letter or short essay responses.
Applicants who are eligible will be contacted via email.
Eligible applicants will go through the selection process which may be a call or a series of in-person interviews at Google.
Frequently Asked Questions
I can't just conclude this article without answering some of the important questions people ask concerning the apprenticeships at Google. Let's go!
How much does the Google apprenticeship pay?
They pay a good amount of money, with an average salary of $5,678 per month. This amount varies depending on your location, field, level, and role. Let's say you are going for a 2-year program, you are getting more than $100k for the time you will spend working with Google. Apart from the monthly wages, you will also get access to some benefits and perks
Are Google apprenticeships competitive?
Yes, getting an apprentice role at Google is hard. This is due to the high competition which makes it as hard as gaining admission into Harvard University. Only a few percentages of those that applied are selected for the program.
How long is Google apprenticeship?
Depending on the track you are on, it takes 12-24 months to complete your apprenticeship program at Google. Some programs can take as long as 3-4 years (36-48 months).
I hope you enjoyed this article and learned more about working at Google as an apprentice in 2022? Share it with your friends and family.