The Louise Mckinney scholarship program was established to honor Louis Mckinney by rewarding students in Alberta for their academic achievements and supporting them financially in their undergraduate studies.
Before we take a deep dive into the scholarship program, application process, requirements, etc, let's know a little about Louise Mckinney.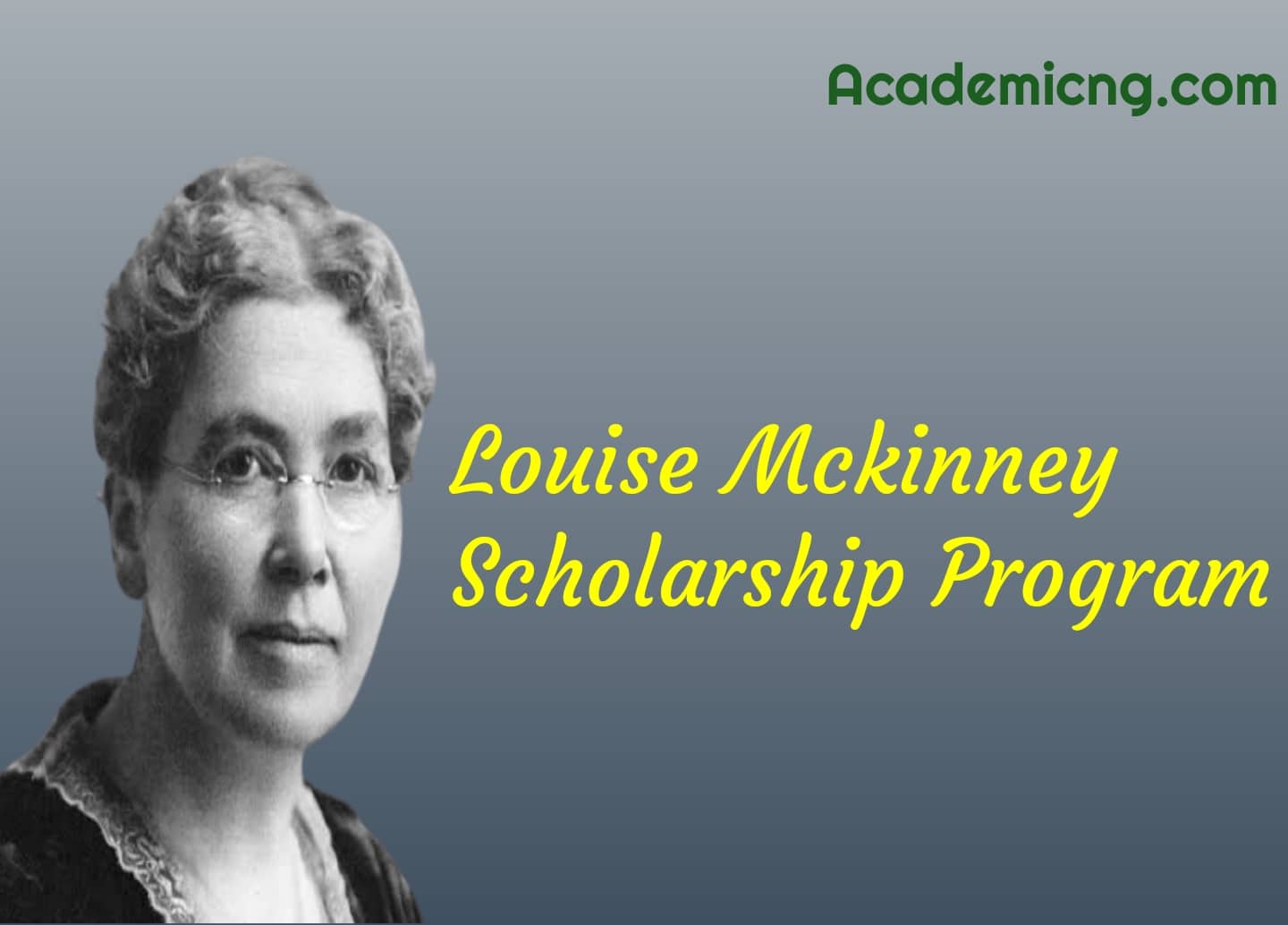 Louise Mckinney was a former member of the legislative assembly of Alberta (she was there for about 4 years). She was an activist and a Canadian politician from Alberta, Canada.
Before she gave up the ghost in 1931, she spoke out in favor of education, women's property rights, stronger liquor control, etc. If you go to Calgary in Alberta today, you will surely find her statue there.
Now back to the scholarship program, let's take a look at what makes you qualified for the scholarship award.
Louise Mckinney Scholarship Requirements 2022
Applicant must be a citizen of Canada, protected person, or permanent resident.
You must not be in a graduate program or an apprentice.
You/your parent or legal guardian/partner must be a resident of Alberta for a minimum of 12 months before you started your post-secondary studies.
You are expected to be in good academic standing as determined by your institution.
You must be enrolled full-time in the 2nd or subsequent year of an undergraduate or professional program at a publicly funded post-secondary institution in Alberta.
Students who have been nominated for the Jason Lang scholarship in the same year are not eligible for this scholarship.
You must have completed at least 24 credit hours in the previous fall/spring semesters.
You are to submit your completed application form and other required documents like your school transcript before the specified deadline.
Alberta Student Number (ASN) and Social Insurance Number (SIN) are mandatory.
| | |
| --- | --- |
| Scholarship Type: | Undergraduate |
| Amount: | $2500 |
| Deadline: | Varies |
What GPA do you need for Mckinney Scholarship?
A minimum Grade Point Average (GPA) of 3.5 on a 4.0 scale is required.
Some institutions may set their required GPA above or below this but this doesn't equate to you getting the scholarship. All they need to know is how good you are when it comes to academics and if you are eligible for the scholarship.
Also Read:
How to apply for the Louise Mckinney Scholarship
The application process is very simple, make sure you are eligible for the scholarship.
Contact the Student Awards Office in your institution concerning the Louise Mckinney scholarship application process.
If it's available in your institution, you will be told how to apply or given the application form.
Fill the form with the required information.
Submit the application form to the post-secondary institution Student Awards Office.
Kindly note that the number of scholarships available varies, it may be only 10 or 40 positions available in your institution which makes it even more competitive. If you have any questions, don't hesitate to reach out to the Student Awards Office.
Some of the Canadian institutions known for this scholarship are but are not limited to;
Concordia University
University of Calgary
University of Alberta
University of Lethbridge
What if you don't get the scholarship?
If you applied for the Jason Lang scholarship, getting it is highly feasible since the Louise Mckinney scholarship didn't come through. Although the scholarship amount differs, there are a lot of scholarship opportunities for students in Alberta you can apply for.
Since this program happens every year, you may want to try your luck next year. Never give up and don't limit yourself to only one scholarship.
Share this article with your friends, you can also check out other articles and guides on this blog.