The Tim Hortons scholarship program helps more than 200 students in Canada and 20 students in the United States every year.
The scholarship foundation has financially supported students across North America with a total of $3.3 million for the past 15 years of its existence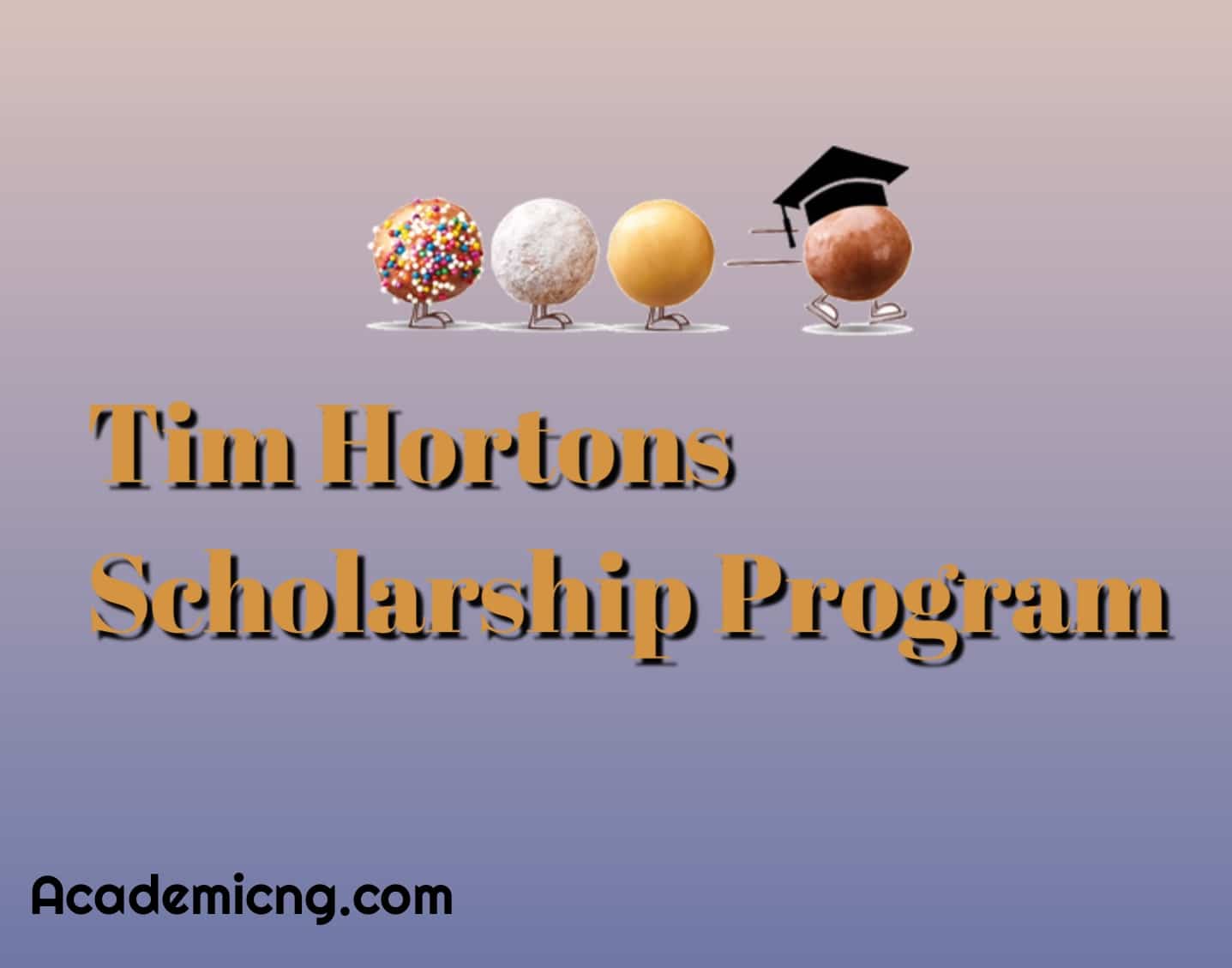 Just in case you have no idea what this company is about, Tim Hortons Inc is a Canadian multinational fast food restaurant with more than 4,800 restaurants in 14 countries. The company was founded on 17 May 1964 by Tim Horton and Ron Joyce.
This article will show you the steps to apply for the scholarship, things that make you eligible, monetary value, and the application closing date.
Also Read:
Tim Hortons Scholarship Requirements 2022
You must be legally able to work in the US or Canada.
Applicant must be a Tim Hortons member or the child or grandchild of a team member.
You are expected to have been admitted to an accredited post-secondary institution for full-time or part-time studies during the time of application.
You must have completed 15 hours of volunteering or community service in the year of application.
Applicant must be employed by Tim Hortons restaurant at the time of application.
| | |
| --- | --- |
| Scholarship Value: | $1000 |
| Application Deadline: | 12 April 2022 |
How to apply for the Tim Hortons Scholarship Program
Write an essay of at least 500 words on a set topic outlined in the application.
Go to the scholarship application page (use the link below)
Submit proof of volunteering or community service hours (only 15 hours)
The essay will be judged based on spelling & grammar, structure & flow, and quality & creativity.
Submit a summary about yourself in 100 words or less.
If you or your family member is a team member of Tim Hortons Inc, then you shouldn't miss the opportunity of getting a grand for your studies.
Guess what? Previous winners or recipients are eligible to apply for the scholarship anytime.
Some of the recipients are posted on Tim Hortons' blog with a picture of them receiving the scholarship award. If you won the scholarship you will be notified via email.
Someone near you might need this. Help them by sharing this article with your friends and family.