If you're a native North American, then Chevron Scholarship is a good opportunity for you to subsidize your education in the United States.
Let's look at this student-aid program and understand what it entails.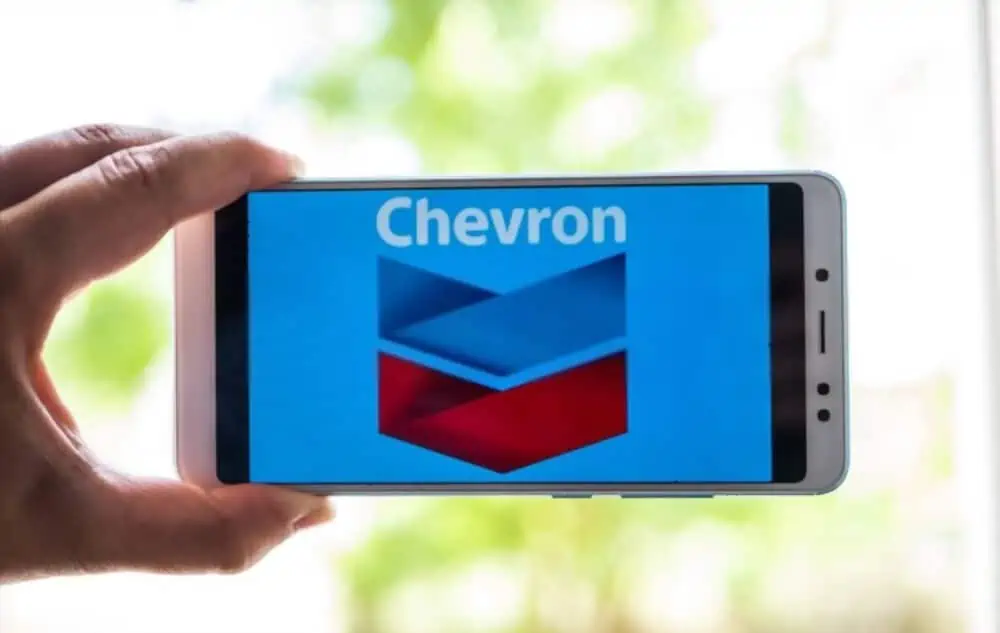 About The Chevron Scholarship Program
American Indians, Alaska Natives, Native Hawaiian, First Nations, and other indigenous peoples of North America who are pursuing higher education are eligible for Chevron scholarships.
AISES and Chevron created the scholarship to help students who have demonstrated technical and leadership skills and a devotion to and love for the energy industry. Undergraduate and graduate STEM students are eligible to apply for the scholarship.
Chevron Corporation is a multinational energy company based in the United States. It is America's second-largest oil business. It is located in San Ramon, California, and operates in over 180 countries as one of Standard Oil's successor firms.
Chevron is involved in many aspects of the petroleum industry, namely hydrocarbon exploration and production, refining, marketing, transportation, chemical manufacturing and sales, and power generating.
Chevron is a reputable energy producer and multinational company. The company believes that the people are the key to its success, as they are dedicated to achieving the best results possible by operating ethically, executing with quality, implementing cutting-edge technologies, and seizing new chances for profitable growth.
The American Indian Science and Engineering Society, or AISES, was created in 1977 to facilitate education among Native Americans.
In the United States and Canada, AISES supports 230 connected pre-college schools, 196 authorized college and university chapters, 3 tribal groups, and 18 professional chapters. To expand the STEM workforce and grow sector support, they promote the highest education and professional achievement levels. They emphasize STEM education's geographic, economic, and social dimensions.
AISES provides internships, professional development and career tools, national and regional conferences, leadership development summits, and other STEM-focused activities and grants almost $12 million in academic scholarships.
Chevron Scholarship Requirements 2023
Eligible degrees:
Computer Science
Earth Sciences
Engineering: Chemical, Civil, Electrical, Geological or Geophysical, Mechanical or Petroleum
Environment, Health, and Safety
Naval Architecture.
Student Status
Students must be enrolled full-time in an accredited four-year institution or university as undergraduate or graduate students. In school, you can look up the supplementary requirements by level.
Be current high school seniors or college freshmen enrolled full-time in a full-time course of study for the forthcoming academic year at an accredited two- or four-year college, university, or vocational-technical school.
Children of active Chevron and its wholly-owned subsidiary U.S. payroll employees as of the scholarship selection date.
Grade Point Average
On a 4.0 scale, you must have a cumulative grade point average (GPA) of 3.0 or more.
Tribal Citizenship
Applicants should be a registered citizen or a lineage of an enrolled citizen of a federal or state-recognized American Indian Tribe or Alaska Native Village; or a Native Hawaiian or a descendant of a Native Hawaiian, or a Pacific Islander or a descendant of a Pacific Islander; or a Canadian Indigenous person.
Enrollment paperwork and a copy of a birth certificate(s) demonstrating descent from an enrolled citizen, Indigenous group of Canada, Native Hawaiian, or Pacific Islander are accepted.
Alternatively, the candidate may submit a copy of their CDIB (Certificate of Degree of Indian Blood) or CDIB (Certificate of Degree of Alaska Native Blood) card. Please keep in mind that AISES may not always be available.
AISES Membership
Candidates must be existing AISES members at the time of application for all scholarships. A valid AISES membership number will be required for all applicants.
To obtain a membership number, join AISES or use the AISES Membership Portal to receive your number. Every pre-college and college student can now join AISES for free.
Additional Requirements
You must demonstrate your expertise and interest in Chevron and the energy industry through a scholarship-specific essay. A baseline of one notable accomplishment or accolade (Dean's List, community honor, etc.)
Students Who Meet The Following Criteria Will Be Given Due Attention:
Freshman/sophomores:
A relevant internship or non-technical employment experience is desirable but unnecessary for freshmen and sophomores.
A minimum of one leadership role in AISES or another extracurricular activity for juniors.
A minimum of one technical internship in the field of study is required.
Seniors:
Seniors must have held at least one leadership position in AISES or another extracurricular activity.
A minimum of one technical internship in the field of study is required.
Seniors who are graduating must not have accepted a job offer from a business other than Chevron Corporation (pending offers do not apply)
Masters/PhDs:
At least one technical internship in the area of study is recommended.
The thesis or dissertation must be relevant to the energy industry.
How to Apply For The Chevron Scholarship
There are three phases to all AISES scholarship applications. The following are step-by-step directions for completing these steps.
Phase 1: Creating an Applicant Profile
All students must create an account on the OASIS scholarship portal and fill out a profile. AISES has migrated to a new scholarship platform for 2023. Thus, all applicants must register a new account and complete a new profile on aises.org.
You can set up a new account on the new OASIS portal using the same email address you had on the old OASIS platform. The OASIS membership portal is distinct from the AISES membership portal and thus requires a separate account and password.
Keep your OASIS login credentials safe since you may need to log in numerous times to upload papers and verify if your recommenders have filed their letters of reference.
Phase 2: Scholarship Applications
To access the scholarship(s) for which they are eligible, students must properly complete the OASIS Eligibility Form. Students must complete the required questions and submit all requested documentation to be considered for a scholarship.
Once you've finished, you'll be able to apply for the AISES scholarships you qualify for. Also, every scholarship must be applied for individually, and each scholarship must be applied for independently.
All Phase two Applications Require the Following Documents.
Resume: Use the OASIS platform to submit your current resume. Resumes sent by email will never be considered. If you ever need assistance writing a resume, your school's Career Services office is likely to be able to assist you. Many useful materials can also be found at careers.aises.org/jobseeker/resources.
Transcript(s): Transcripts from your most recent academic year should be submitted. At this point, the transcripts can be unofficial or official.
Verification of Tribal Citizenship/Indigenous Native Status: Enrollment paperwork and/or a copy of a birth certificate(s) demonstrating descent from an enrolled citizen, Indigenous group of Canada, Native Hawaiian, or Pacific Islander are acceptable.
Letters of Recommendation: Allow more time for your recommenders to complete their letters (at least three weeks).
It is generally beneficial to speak with them before submitting the form to verify that they will be able to provide you with a good reference promptly. The OASIS platform is required for all recommendation letters.
Essays: Students must submit six quick answer essays of no more than 300 words apiece. These essays are a crucial component of the scholarship selection process.
1

st

Essay Prompt: Please include a personal statement that outlines your upbringing, employment history, academic accomplishments, and hobbies. Include details about your courses and any accolades you've received. Discuss what intellectually motivates and challenges you and the influence you hope to have in your community and/or profession.
2

nd

Essay Prompt: What are your educational/academic objectives? What factors influenced your decision to pursue your chosen degree or field of study?
3

rd

Essay Prompt: What are your long- and short-term ambitions for your future career? How could the Chevron Scholarship assist you in achieving your objectives? Inform them of your previous management experiences, whether they were in high school, college, or when you were serving in the military. How much have you applied these lessons in the classroom, extracurricular activities, or internships?
4

th

Essay Prompt: Why is teamwork vital, in your opinion? What essential aspects have you employed to develop great relationships in the business or classroom? Kindly give an example of a moment when you had to overcome diversity to accomplish a goal in your writing.
Phase 3: Post-Acknowledgement
Following the selection of the finalists, the Finalists will enter the post-acceptance phase, during which they will be requested to provide additional papers for final verification.
All Stage 3 Applications Require The Following Documents:
Verification of Academic Institution Enrollment
Agreement for an Online Scholarship
Headshot/Recent Photo
A signed AISES direct deposit form with associated bank information A thank you note to the scholarship donor
Also Read:
The Selection Process for the Chevron Scholarship
After the scholarship application window is closed, the AISES Scholarship Team officials will check that all candidates are AISES members and meet all other eligibility requirements. Uncompleted applications are automatically rejected, as are those that do not match the eligibility conditions.
The scholarship requests would then be evaluated by AISES reviewers, who will score each application depending on criteria such as the applicant's potential to contribute to their communities, academic performance (GPA and academic record), the student's essay, the strength of recommendation letters, and other extracurricular activities the student has participated in.
The graded submissions are then ordered, and the Chevron and AISES Scholarship team uses this list to choose the scholarship finalists.
Documents Required After a Scholarship Has Been Accepted for Verification
If you have been selected for the scholarship grant as one of the finalists, you should expect an email notification of the post-acceptance documents.
The required documents' full details will be available for you in the mail. Nevertheless, following acceptance, all scholarship finalists will be expected to submit the following documents:
Verification of Academic Institution Enrollment
Agreement for an Online Scholarship
Headshot/Recent Photo
A signed AISES direct deposit form with associated bank information A thank you note to the scholarship donor.
Moreover, by August 31, 2023, the Post-Acceptance documents must be posted to OASIS.
Value of the Chevron Scholarship
A lot of intending applicants may be having the question of 'how much is the Chevron Scholarship?' If you're one of those, then here is an eye-opener.
The monetary value of the Chevron Scholarship is $5,000 every academic year. Scholarships may be offered in the future, but students must reapply each year.
We hope that this article was informative to make you become one of the Chevron Scholarship finalists this year.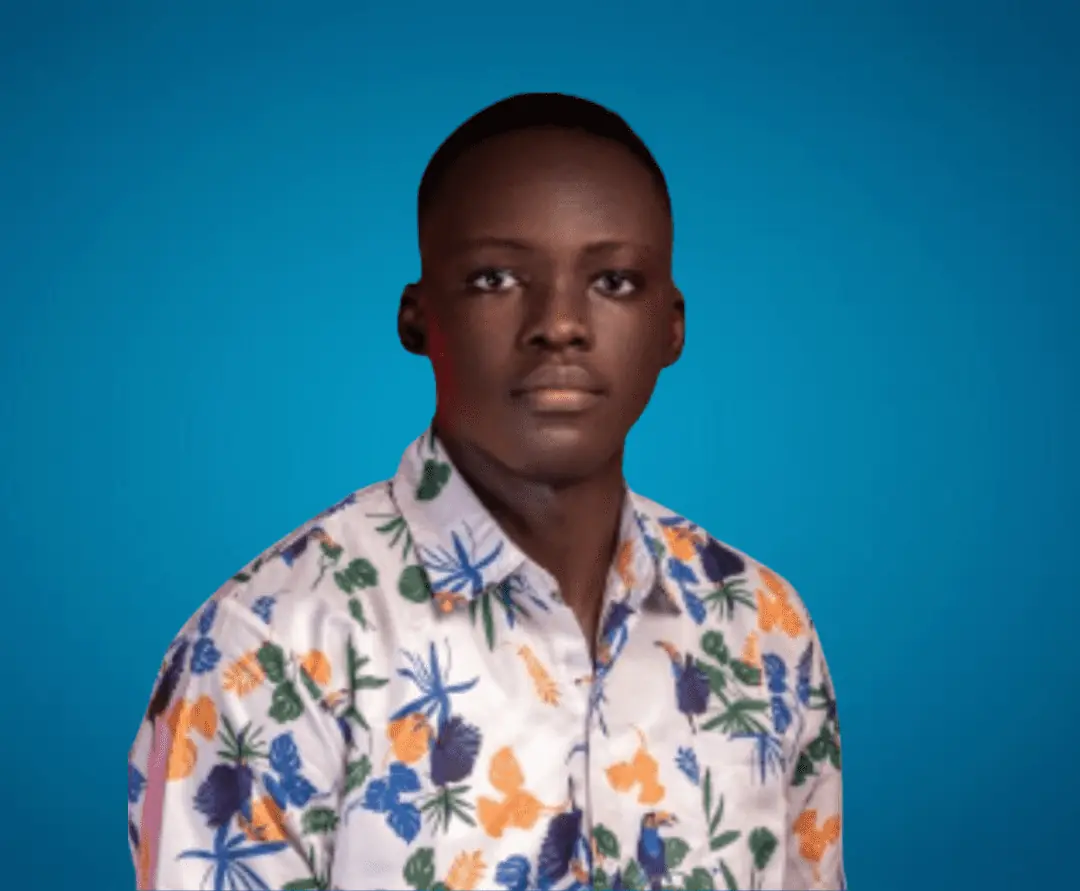 Sam is a brilliant young Nigerian biochemistry student and an aspiring entrepreneur. Despite facing many challenges, he has never lost his passion for learning and drive to make a difference in the world. Read more about him here.
Was this article helpful?