The UNICAF Scholarship is one of the many initiatives around the world that offers less privileged but assiduous students the opportunity to earn a degree.
Since its inception, efforts have been made to ensure that every person gets educated at a subsidized cost. This scholarship ranges from undergraduate and post-graduate to post-doctoral studies. UNICAF Scholarship is open to all African indigenes, irrespective of region and nationality.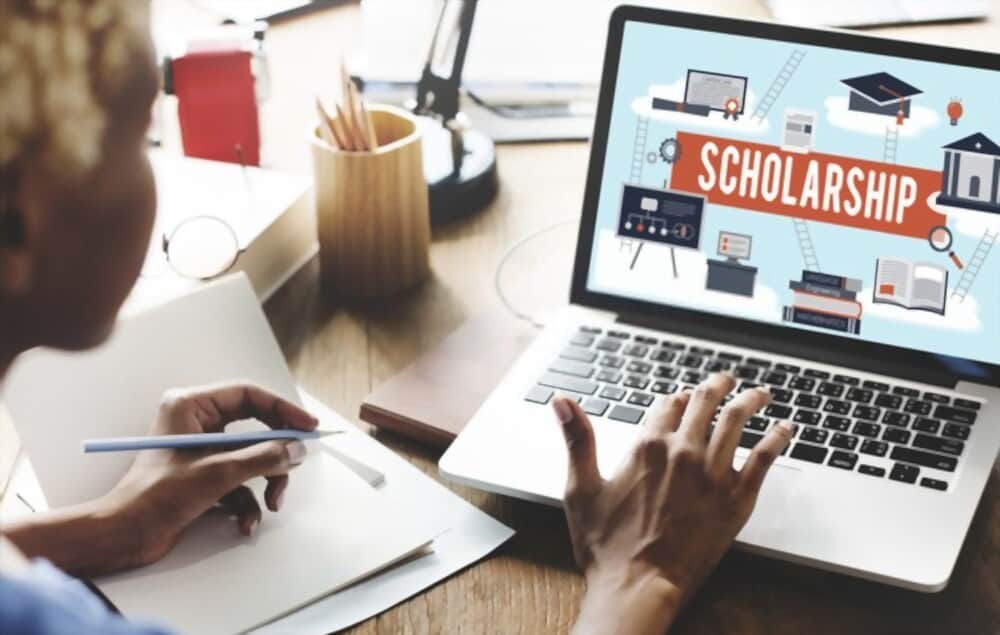 At the end of one's academic sojourn, students would receive highly accredited degrees from UNICAF's partner universities. For over twenty years and still counting, UNICAF's partner universities have continued to offer scholarships to African students.
These students, in turn, become more productive for good causes in their countries. Presently, UNICAF scholarship, alongside on-campus programs, offers its online variant whose degrees are awarded by institutions in the United Kingdom, EU, and the United States.
UNICAF Bachelor's Degree Programs
This category is for students in the undergraduate section. UNICAF has a long list of amazing courses. All you have to do is explore which courses you qualify for and proceed with registration.
To be qualified for UNICAF admission at the Undergraduate level, a candidate must possess the following:
A secondary school leaving certificate with a minimum of 60 out of 100 Credits or any other equivalent in the candidate's country of residence.
Prospective applicants with an advanced diploma or just a diploma may also be considered for credit transfer.
Applicants should provide recognized proof of English proficiency. Therefore, applicants are strongly advised to take English proficiency tests before applying.
A well-detailed CV. Such a CV should feature essential information about the applicant. Phone numbers, email, addresses, and short bio, among others, are indispensable in a CV.
A copy of valid means of identification and a recently taken passport.
Also, applicants must have a strong academic record to compete favorably among several other applicants. Likewise, leadership skills are of added advantage.
To conclude on UNICAF's Bachelor's degree programs, you are strongly advised to contact admission officers in your country to learn more about the requirements.
Programs Included at UNICAF for Undergraduates are:
Bachelor of Science in Computer Science
Bachelor of Arts in Hospitality Management
Bachelor of Arts in Business Administration
Bachelor of Arts in Economics and Business
Bachelor of Science in Supply Chain Management and Logistics
LLB Bachelor of Laws
Bachelor in Marketing
Bachelor of Science in Finance
Bachelor of Arts in English Language and Literature.
Bachelor of Arts in Healthcare Management.
Above are some of the courses offered at the bachelor's level for undergraduate students. However, the list is not exhaustive. To check other courses, visit UNICAF's official website.
UNICAF Master's Degree Programs
Admission into UNICAF master's degree programs is not quite different from bachelor's. However, there are a few distinctions.
To be qualified for these programs, candidates must meet the following requirements;
Applicants must possess a recognized bachelor's degree from a reputable institution or equivalent. Other certifications like similitude would also be considered.
Applicants should also provide proof of English proficiency if his/her bachelor's degree courses were taught in another language other than English.
A statement of purpose/a and a personal statement of a minimum of 500 words should also be submitted by applicants. This should be convincing and well-stated.
A single official letter of recommendation must be provided. This may either be academic or professional. Getting a recommendation from a well-known personality gives applicants an edge over others.
A valid means of identification, such as a National ID and a recently taken passport, are also required to have a smooth and error-free application.
Extracurricular activities and soft skills like time management, teamwork, problem-solving skill, and many others are also considered in the admission process.
Programs at UNICAF for Master's Degree Include;
LLM- Masters of Laws
Masters of Arts in Education
Masters of Science in Managerial Psychology
Masters of Science in Organizational Psychology
Masters of Public Administration
Masters of Arts in Business Administration – Management Information System.
Masters of Arts in Educational Leadership and Management.
UNICAF Doctoral Programs
Requirements for doctoral degree programs include;
1) A recognized master's degree certification in your area or field of study. Applicants for doctoral degrees can also be considered for courses unrelated to the courses such applicants did during their master's.
2) Applicants must submit an official master's degree transcript/academic records.
3) Proof of English proficiency if previous degrees were not taught in English. All applicants are expected to provide evidence such as IELTS to show that they are proficient and competent in English.
4) Applicants who would sit for IELTS or other English proficiency tests should ensure a good score to qualify.
5) A personal statement/ statement of purpose is also required.
6) A well-detailed CV. Such a CV should feature essential information about the applicant. Phone numbers, email, addresses, and short bio, among others, are indispensable in a CV.
7) A doctoral degree applicant must also submit two letters of recommendation. Compulsorily, one of the letters must be academic, while the other can be academic or professional.
8) Also included is a research proposal and evidence of capability to conduct independent research.
Programs at UNICAF for Doctoral Degree Include;
Doctor of Business Administration (DBA)
Doctor of Education (EdD)
Doctorate of Philosophy (Ph.D.)
Why UNICAF Scholarship?
Although there are many scholarships given by international bodies, private companies, NGOs, government, and whatnot, UNICAF Scholarship distinguishes itself from others because of its advantages.
The benefits include:
UNICAF partners with some of the best universities in the United Kingdom, United States, and EU.
Lecturers of national and international repute undertake all programs.
Degrees awarded are not different from those obtained from top universities across the globe.
All successful applicants get internationally recognized certifications
Upon successful application, students earn their degrees at a lesser cost than most conventional institutions.
Candidates are given the liberty to either study on campus or online. And even for online programs, students graduate together physically.
UNICAF Scholarship Requirements
To be eligible for Unicaf's scholarship, either for a bachelor's degree, master's, or doctoral program, applicants must meet the following criteria.
1) Applicants must be permanent residents of Africa. That is, prospective students should be Africans either by birth or must have gained nationality through other means.
2) An applicant must earn not less than $20,000 in a year. As earlier noted that this scholarship is for less privileged African students. Therefore, if you meet this requirement, you are good to go.
3) Candidates should show readiness to commence the program within the stipulated time frame. Applicants are expected to start their academic studies six months from the date when admission was received.
4) Applicants should also meet the stated entry requirements for their respective programs of study.
Duration of Programs
Bachelor's degree programs take a minimum of four years and a maximum of eight years to complete academic studies.
Master's degree programs also range from a minimum of two years to a maximum of five years to attain completion.
For Doctoral degree programs, successful applicants will spend not less than three years and, in other cases, spend at most six years till completion.
How to Apply for UNICAF Scholarship 2023
Anyone interested in the UNICAF scholarship should fill in an application form to be considered for any degree program. This can be done on UNICAF's website.
Upon application, decisions are made by the admission body putting into consideration applicants' financial status and academic qualifications.
Once accepted, students would be sent a notification of a partial scholarship.
To apply, use the link below.
To round it off, we would look at some commonly asked questions and provide accurate answers.
FAQ
How much is the Unicaf scholarship worth?
Since Unicaf pays a partial fee of the total required fee, students pay minimal fees depending on their courses of study.
With what language are Unicaf programs taken?
Irrespective of one's country, all Unicaf programs across all levels are taught using the English Language.
What are the courses offered at UNICAF?
Unicaf, in collaboration with her partner universities, offers a wide range of courses.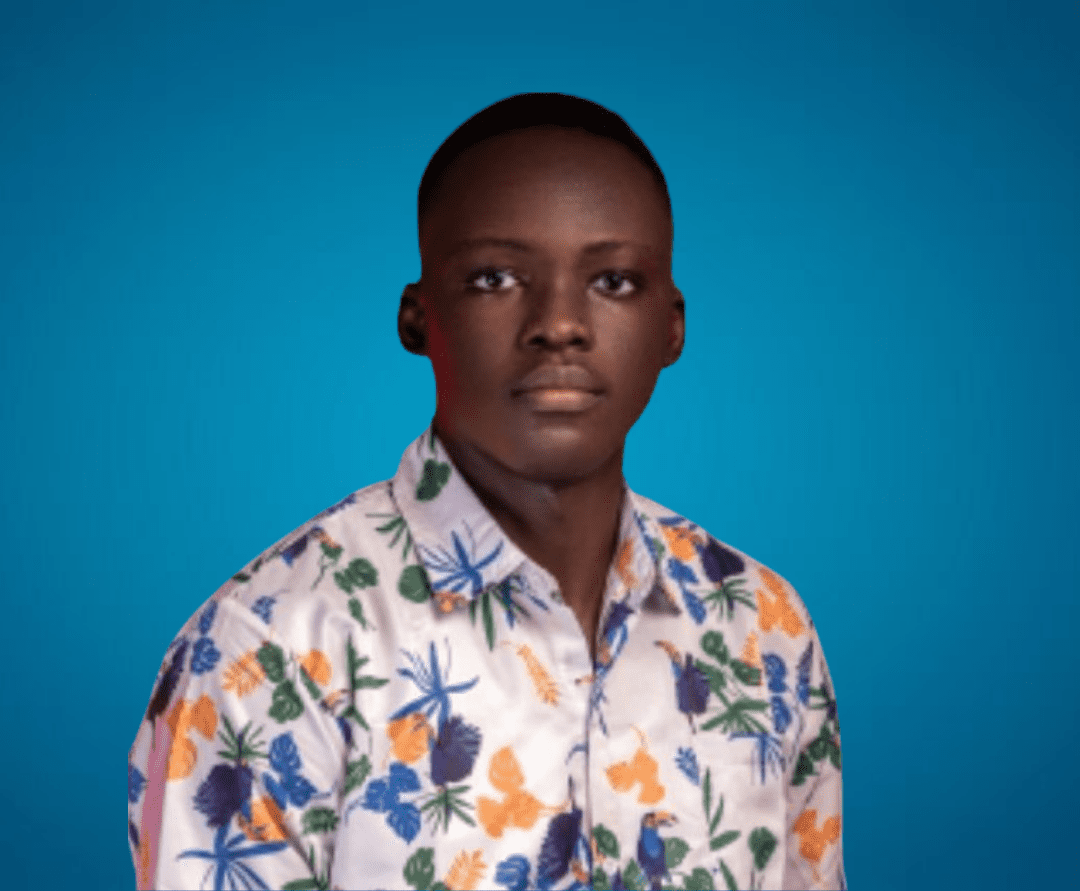 Sam is a brilliant young Nigerian biochemistry student and an aspiring entrepreneur. Despite facing many challenges, he has never lost his passion for learning and drive to make a difference in the world. Read more about him here.
Was this article helpful?