At the end of this Forsage BUSD smart contract review, you can conclude if this scheme is a scam or legit and fully understand how it works.
2020 will surely be a year to remember. Due to the pandemic and lockdown, many people found survival difficult. Workplaces were closed, so streams of income for many families were obstructed.
Though those who worked in special fields, especially the healthcare industry, were still pushing, the other masses had little or no source to do so. As a result, almost everyone looked for other means to make money.
A famous saying goes thus: When one door closes, another one opens.  However, many people found it hard to open other doors during this period.
People thought of ways to make money. Some were very much legal, while most were illegal. Some of the illegal ones were not under the control of the government, so they were hard to regulate.
The Evolution of Smart Contracts
Please don't mix it up yet! I haven't said Smart Contracts are illegal. This is still an introduction. Before I tell you my view, you must first know how all these came into place.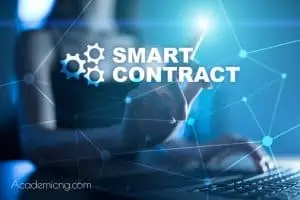 Amongst the many ways of making money that people looked for, few of them came across a system of recycling funds. This system was termed Smart Contract. But is it a Smart Contract? We'll find out here.
Smart contracts are programs designed on a cryptocurrency blockchain, ensuring it performs certain operations without a third party's aid.
You can say the system of recycling funds was built on a Smart Contract. So, do not get confused if I use the term "Smart Contracts" very often. Smart Contracts were first built on the Ethereum (ERC-20) blockchain. The Bitcoin blockchain does not allow Smart Contracts, so they can't be built on it.
The first-ever smart Contract to be designed on the ERC-20 blockchain is the Forsage Ethereum. You should have heard of this if you are very familiar with cryptocurrencies.
Forsage was created by a Russian man named Lado Okhotnikov in 2020. As I said earlier, Forsage Ethereum was built on the ERC-20 blockchain. Therefore, the Ethereum coin was used for transactions on it.
Before this Smart Contract program was launched, the developer and his team contacted marketers worldwide and told them about it. This was how the news of Forsage got to Nigeria.
Since, at the time, many people found means to make money from home, the idea was bought by many. They saw it as a way of making quick money. But is it truly a way? We'll find out soon.
A deep insight into Smart Contracts Like Forsage
Smart Contracts are direct substitutes for Pyramid Schemes.
A pyramid scheme is a fraudulent system of transferring wealth whereby older investors are paid with funds gotten from newer investors. This way, the number of investors keeps growing; hence it is called a Pyramid Scheme.
This is exactly how the so-called Smart Contracts work. Many people might try to sweet-talk you that Smart Contracts are similar to Multi-Level Marketing (MLM), but they are different.
Multi-level marketing also involves transferring wealth but buying and selling goods. It's like getting someone to buy a product and taking your commission. It is very different from Smart Contracts.
In Smart Contracts, you register as a downline to the person who registered you (your upline). Whenever you complete your registration, a percentage of your money goes to your upline, when certain proportions are shared with other spots, depending on how the Smart Contract was designed.
In 2020, many people lost their hard-earned money to Smart Contracts, and only a few made money from it. It takes a whole lot to make a whole lot from it. We can say the effort is directly proportional to the reward.
Many Social Media Influencers and WhatsApp TVs were promoting this Forsage Smart Contract without knowing thoroughly about it. For a layman, I will describe Smart Contracts as referral programs.
You are sure to earn money if you are ready to bring more people into the system (directly under you). Do not be deceived by those who will promise you spillovers and overflows.
Many uplines used these two terms during the Forsage Ethereum period. It was an empty assurance used to convince people to register under you.
The uplines assure you of Spillovers and Overflows. They say even if you don't refer, you will still earn. How is that possible? It's not like they distribute money on smart contracts.
Understand me. Spillovers and Overflows are real, but not assured, please. If you are about to be lured into any Smart Contracts with these terms, you should run for your dear life.
If you are not ready to refer more people under you, eliminate all hope of making money on the system. It's just like building castles in the air.
Forsage BUSD Review 2023
Fast forward to the present, they are here with a new smart contract built on a different blockchain.
ERC-20 blockchain is known to involve high transaction fees. This is one of the reasons many investors decided to pull out and invest in other cryptocurrencies with lesser transaction fees. An example is the Binance Coin (BNB) on the BEP-20(BSC) network or blockchain.
The name of this new Smart Contract is Forsage BUSD. Yes, it was also created by the same creator of the Forsage Ethereum, Lado. He is here again to pack more after making billions of dollars from many people.
Unlike the former Smart Contract, built using a standard cryptocurrency (ETH) for gas fees, this new one will use a stablecoin (BUSD). Stablecoins ensure your money does not fluctuate with the market. Therefore, they have the same value and do not increase or decrease with the market trend.
Is Forsage BUSD real or fake?
I won't be taking any side here. With the points mentioned in this article, I still won't call Forsage BUSD a scam, even if they say so.
If you are ready to work for referrals, you should have no problem with Forsage. I do not want to discourage you.
On the other hand, if you are not good at referrals or convincing people to make money with you, you should run far away from Forsage BUSD Smart Contract.
Are you in support of BUSD Forsage?
No! I hate Smart Contracts in general. I am talking from experience. Many of these uplines ensure your registration under them is complete; then they leave you to your dashboard.
If anyone claiming to be an upline promises you 100% attention and massive Spillovers, you should see it as a red flag. You have to run.
However, even if I see Forsage as a way to make money for yourself, I will never advise anyone to partake in it. I consider it an automated Ponzi. Simply put, it's Robbing Peter to Pay Paul under the guise of Smart Contracts.
Conclusion
Forsage BUSD might not be as successful as Forsage ETH was. People are now intelligent. Only those who profited from Forsage ETH and other Smart Contracts might go into Forsage BUSD again.
After the bitter experience that many people had with Smart Contracts in 2020, they will see it as something they shouldn't go too close to.
If you have lost money to it and feel you might get tempted to register again, remove anything or anyone promoting it. Consider the safety of your money before anything.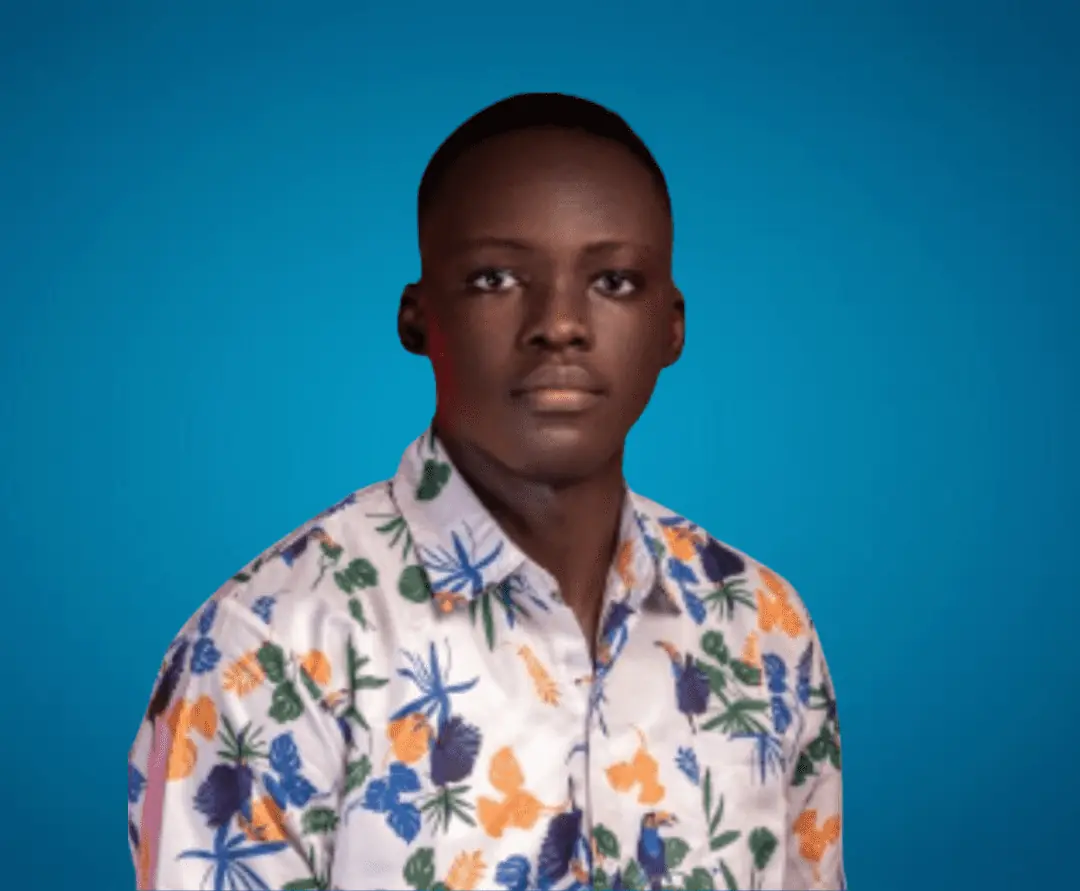 Sam is a brilliant young Nigerian biochemistry student and an aspiring entrepreneur. Despite facing many challenges, he has never lost his passion for learning and drive to make a difference in the world. Read more about him here.
Was this article helpful?