The Ivy League has long been associated with academic eminence, attracting students from all over the world in search of a world-class education and unrivalled possibilities. Other schools besides the Ivy League offer outstanding education and experiences.
The universities, known as "Hidden Ivy League" colleges, operate beneath the radar but offer excellent academic performance, selective admissions, and a well-established reputation that rivals their more renowned competitors.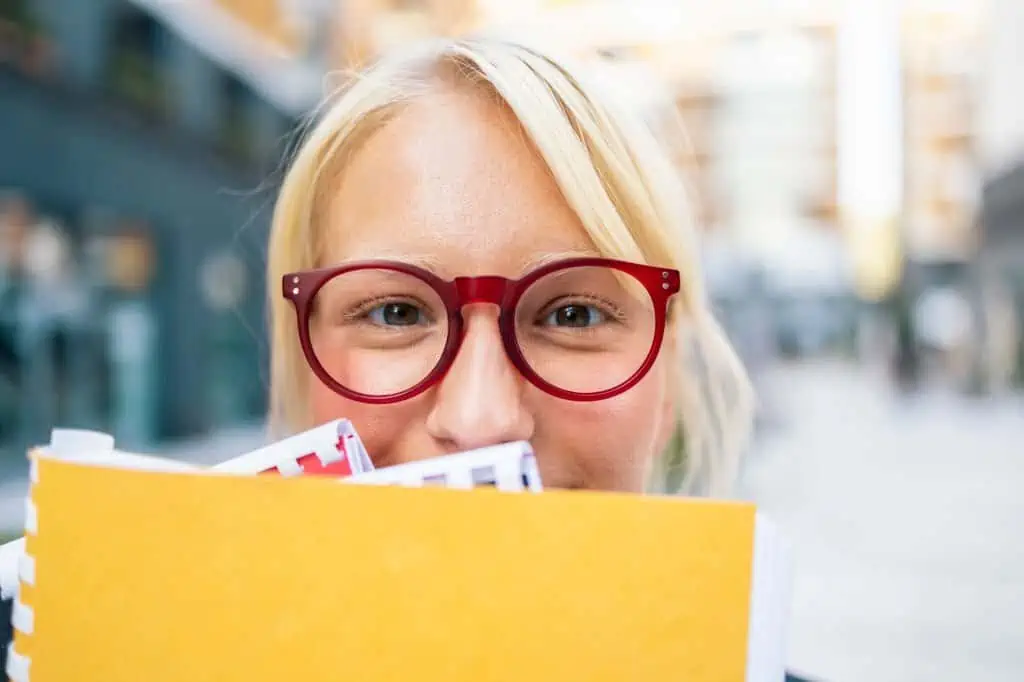 About Hidden Ivy League Schools
Hidden Ivy League colleges are well-known for demanding academic programs competing with Ivy League institutions. They provide rigorous courses, distinguished teachers, and a dedication to intellectual curiosity.
These schools uphold solid academic standards and provide an environment that encourages critical thinking, research, and creativity.
Hidden Ivy League colleges, like Ivy League schools, have an extremely selective admissions process. Every year, they receive many applications from academically gifted and ambitious youngsters. Admissions officers thoroughly examine each applicant, seeking evidence of academic ability, extracurricular activity, and leadership potential.
Despite their "hidden" status, secret Ivy League colleges maintain a solid academic reputation. They are well-known for generating successful and outstanding alums who contribute significantly in various sectors, including business, politics, science, and the arts.
These schools are proud of their graduates' accomplishments, and their impact on the world often speaks volumes about the quality of education they provide.
Notable Hidden Ivy League Schools
1. Amherst College (Amherst, Massachusetts)
Amherst College, located in the lovely town of Amherst, Massachusetts, is a beacon of academic excellence and intellectual discovery. Amherst College has earned its spot among the most popular Hidden Ivy League colleges by committing to a rigorous academic curriculum and a dynamic campus life.
Amherst College's comprehensive academic programs and world-class teachers are at the institution's heart. The college provides diverse majors and interdisciplinary subjects, allowing students to personalize their education to their specific interests and ambitions. Amherst's academic departments, from the arts to the sciences, are staffed by great researchers and dedicated instructors committed to student achievement.
Amherst students can engage deeply with course material and enjoy customized attention because of small class numbers and an emphasis on faculty-student interaction. The college's dedication to academic success is further demonstrated by its rigorous academic standards and demanding curriculum, which equips students to confront complex global challenges and make a meaningful difference in their chosen fields.
Aside from the usual classroom experience, Amherst College offers several research opportunities for students to explore their academic interests further. Undergraduate research projects are encouraged, allowing students to collaborate directly with academic mentors and contribute to cutting-edge discoveries.
Amherst College has a strong campus culture that fosters students' personal growth and interests besides its academic offers. The college's extensive extracurricular offerings show its dedication to providing a well-rounded education. Amherst offers many possibilities for students to pursue their hobbies and participate in the campus community, ranging from arts and cultural organizations to student-run newspapers and community service groups.
The college's dedication to diversity and inclusion is evident in the many student-led activities and groups celebrating the richness of various cultures and viewpoints. The campus promotes an inclusive environment where students from multiple backgrounds feel appreciated and empowered to participate actively in campus life.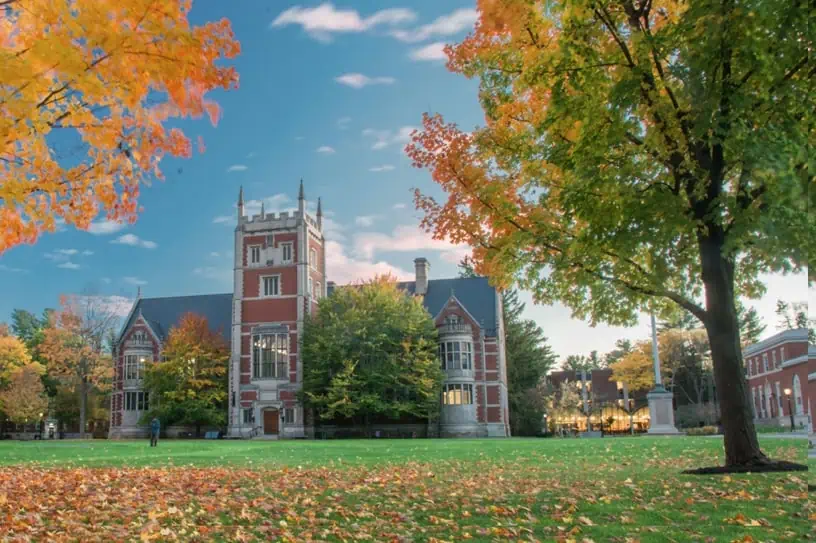 2. Bowdoin College (Brunswick, Maine)
Bowdoin College, located in the picturesque town of Brunswick, Maine, is a respected school dedicated to academic excellence, research, and community participation. Bowdoin College, a famous Hidden Ivy League school, has a reputation as a transformative institution because of its emphasis on research, community participation, and public service.
Bowdoin offers an intimate learning environment that supports meaningful interactions between students and staff through small class sizes and a student-faculty ratio of 9:1. This close-knit environment enables students to get personalized advice and supervision, facilitating undergraduate research and academic collaborations.
Bowdoin encourages students to conduct independent research projects that coincide with their academic interests, extending the college's commitment to research beyond the classroom. The Bowdoin Scientific Station on Kent Island and several research centres on campus offer cutting-edge resources for students to conduct pioneering research in subjects ranging from environmental studies to social sciences and humanities.
Bowdoin College is dedicated to community engagement and public service, fostering in students a sense of duty and purpose that extends beyond academics. The McKeen Center for the Common Good is a hub for community-based activities, connecting students with local organizations to solve social concerns and make a meaningful contribution to the community.
Bowdoin students actively interact with urgent societal concerns through service-learning programs and volunteer opportunities, building a feeling of civic responsibility and promoting greater awareness of community needs. Bowdoin students are encouraged to make a big difference in the lives of others by engaging in after-school mentorship programs, environmental conservation efforts, or healthcare outreach.
Other Hidden Ivy League Schools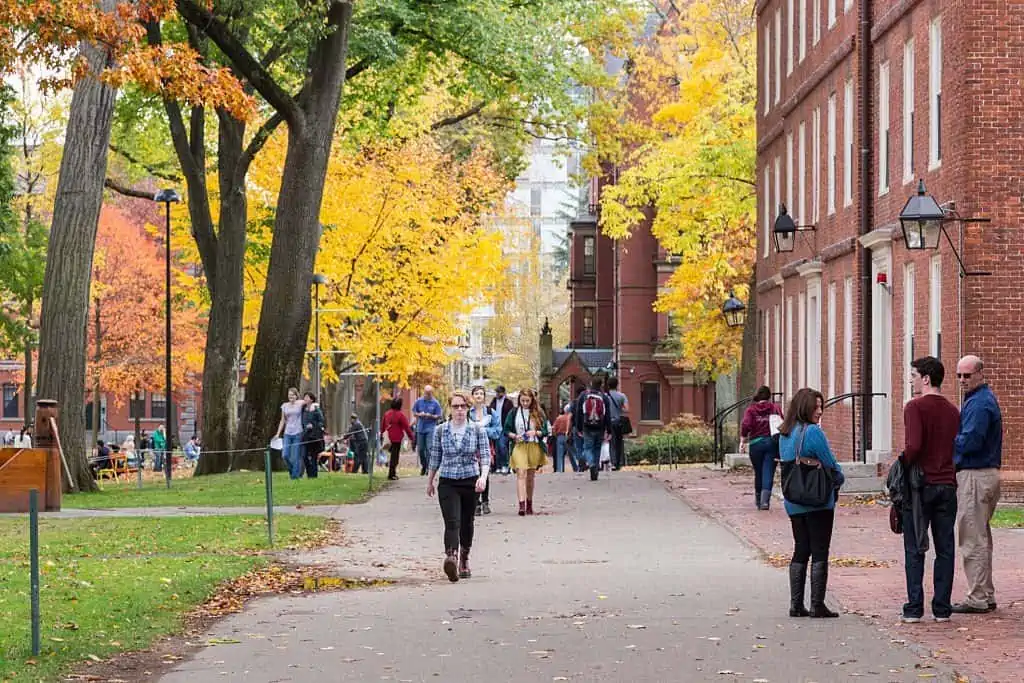 North
| College | State |
| --- | --- |
| Barnard College | New York |
| Bates College | Maine |
| Boston College | Massachusetts |
| Brandeis University | Massachusetts |
| Bryn Mawr College | Pennsylvania |
| Bucknell University | Pennsylvania |
| Colby College | Maine |
| Colgate University | New York |
| College of the Holy Cross | Massachusetts |
| Connecticut College | Connecticut |
| Dickinson College | Pennsylvania |
| Fordham University | New York |
| Franklin & Marshall College | Pennsylvania |
| Hamilton College | New York |
| Haverford College | Pennsylvania |
| Johns Hopkins University | Maryland |
| Lafayette College | Pennsylvania |
| Lehigh University | Pennsylvania |
| Middlebury College | Vermont |
| Mount Holyoke College | Massachusetts |
| Skidmore College | New York |
| Smith College | Massachusetts |
| Swarthmore College | Pennsylvania |
| Trinity College | Connecticut |
| Tufts University | Massachusetts |
| Union College | New York |
| University of Rochester | New York |
| Vassar College | New York |
| Villanova University | Pennsylvania |
| Wellesley College | Massachusetts |
| Wesleyan University | Connecticut |
| Williams College | Massachusetts |
Midwest
| College | State |
| --- | --- |
| Carleton College | Minnesota |
| Case Western Reserve University | Ohio |
| Denison University | Ohio |
| Grinnell College | Iowa |
| Kenyon College | Ohio |
| Macalester College | Minnesota |
| Northwestern University | Illinois |
| Oberlin College | Ohio |
| University of Chicago | Illinois |
| University of Notre Dame | Indiana |
| Washington University in St. Louis | Missouri |
South
| College | State |
| --- | --- |
| Davidson College | North Carolina |
| Duke University | North Carolina |
| Emory University | Georgia |
| Georgetown University | District of Columbia |
| Rice University | Texas |
| Sewanee: The University of the South | Tennessee |
| Southern Methodist University | Texas |
| Tulane University | Louisiana |
| University of Richmond | Virginia |
| Vanderbilt University | Tennessee |
| Wake Forest University | North Carolina |
| Washington and Lee University | Virginia |
West
| College | State |
| --- | --- |
| Claremont McKenna College | California |
| Colorado College | Colorado |
| Pomona College | California |
| Reed College | Oregon |
| Stanford University | California |
| University of Southern California | California |
Factors Influencing the "Hidden" Status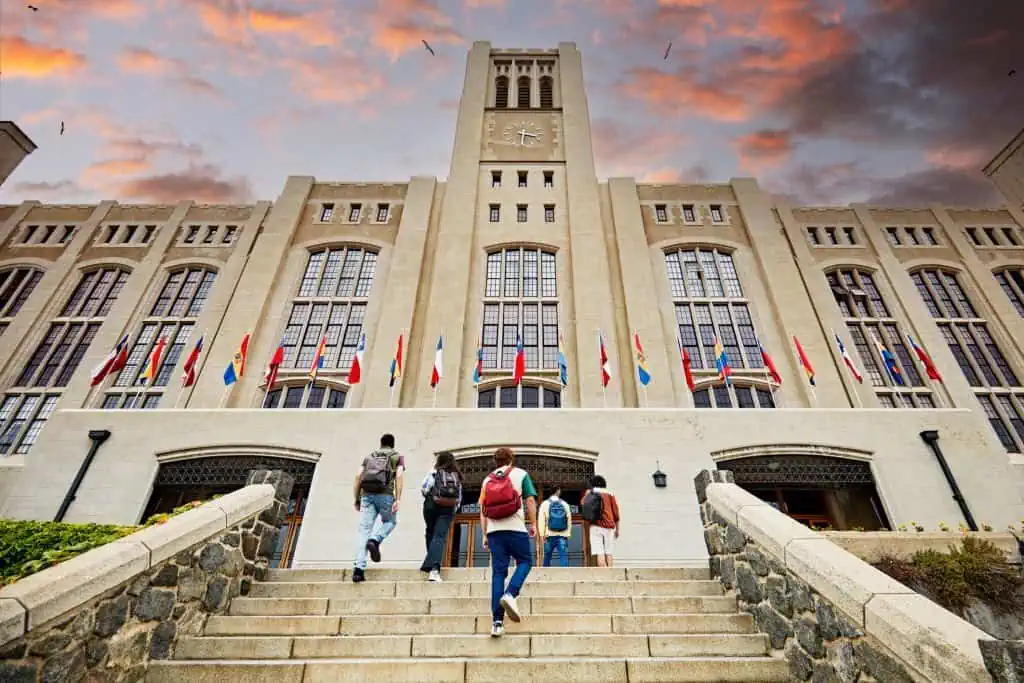 1. Geographic Location and Media Exposure
The geographical location of these institutions contributes to their "hidden" status. Some Hidden Ivy League colleges are located in less visible areas, away from major urban centres, and receive different media attention than their Ivy League counterparts. Yet, the value of education and the opportunities it provides remain.
2. Alumni Associations and Historical Traditions
Ivy League schools have long-established alumni networks and historical traditions, resulting in a steady public presence. Hidden Ivy League colleges may not have the same amount of alumni fame, but they maintain close relationships with graduates who excel in their industries.
3. Prioritization of Humility and Academic Excellence over Reputation
Hidden Ivy League schools frequently focus on academic performance and providing a supportive learning environment over public notoriety. Their emphasis on humility and commitment to giving an excellent education may help to explain their muted presence in popular media.
Busting the Myths and Misconceptions
While status is essential when selecting a college, it should not be the only criterion for academic quality. It is a fact that exceptional education and opportunities are available beyond the most renowned institutions, as evidenced by the presence of lesser-known Ivy League colleges.
Small class sizes and personalized attention from instructors distinguish Hidden Ivy League schools. These colleges place a premium on student success and well-being, fostering intellectual curiosity and personal development.
A Hidden Ivy League education encompasses more than academics; it instils values, promotes personal growth, and prepares students to be well-rounded. Such teaching can potentially mould future leaders who are knowledgeable, empathetic, and determined.
Conclusion
Hidden Ivy League schools provide students with an excellent education, challenging academics, and transforming possibilities. While they may not have the same public reputation as Ivy League universities, their dedication to academic quality and nurturing cultures make them strong rivals for students seeking a transformative college experience.
Students get invited to discover these hidden treasures and the extraordinary educational experience that awaits them in these institutes of higher learning. Ultimately, the quest for knowledge, personal growth, and a commitment to making a difference determine the grandeur of any institution, whether secret or well-known.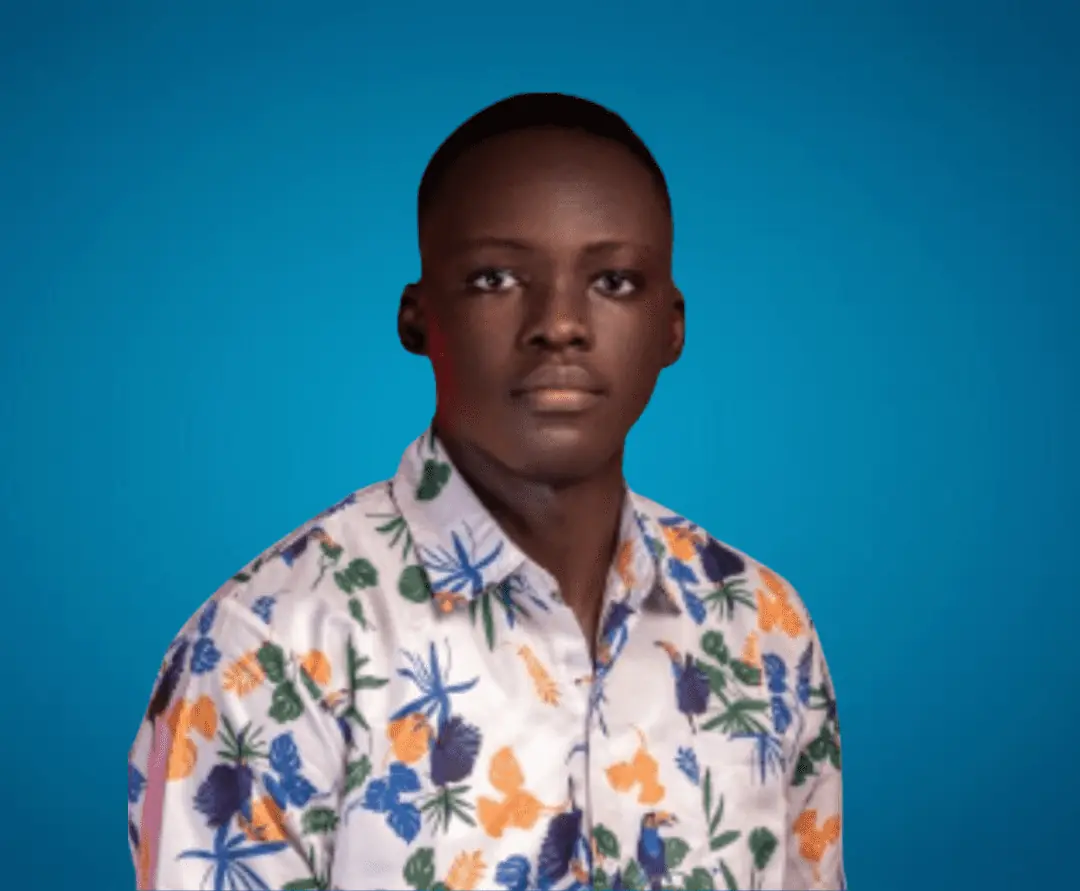 Sam is a brilliant young Nigerian biochemistry student and an aspiring entrepreneur. Despite facing many challenges, he has never lost his passion for learning and drive to make a difference in the world. Read more about him here.
Was this article helpful?