You probably don't know how to make money with JVZoo in Nigeria; there's no problem with that. I will show you the complete process in this article.
Have you been looking for a platform where you can sell your products or earn a living by finding buyers for a particular product? If positive, you should try out JVZoo.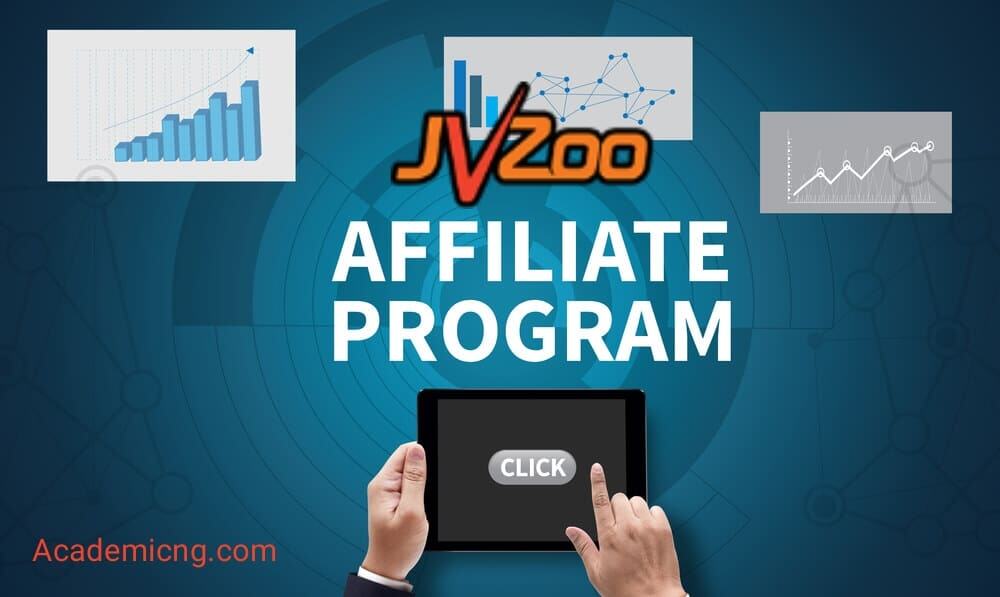 JVZoo helps to connect businesses with millions of paying customers and top-performing affiliates. JVZoo has an instant affiliate program with over 800,000 Active affiliates.
You can get affiliates to promote your offer in the fastest way to start making more sales. This is because JVZoo has streamlined the entire process, allowing you to quickly add an affiliate program to any offers.
This article will show you how to make money on JVZoo as a Nigerian, create a JVZoo account in Nigeria, and answer some frequently asked questions.
How to make money with JVZoo in Nigeria
There are two ways you can make money on JVZoo as a Nigerian. You can utilize any of these two opportunities to your utmost advantage. I will show you what these two ways are.
As a Product Vendor/Seller:
Yes, you can make money on JVZoo by selling your products (both physical and digital). With the Affiliate program, you no longer have to pay for bad traffic.
Most times, product vendors pay money for promotions, which do not bring visitors not to even talk to buyers. Your products will be promoted by the best of affiliates on the website.
Another benefit of being a seller on JVZoo is that there is no subscription fee or hidden fee. You only pay when you make a sale. Until a sale of your product is confirmed, you won't be charged anything for using JVZoo.
I can assure you. Unlike other Affiliate marketing platforms, which make it compulsory for you to pay a fee before registration, JVZoo does not do that. Only a product sale mandates you to make a payment.
Also, the affiliate payments on JVZoo have been made very easy, and you do not even have to interfere in the process as a vendor.
When you set the Affiliate percentage and make a sale through an affiliate, the payment automatically goes into the Affiliate's account.
As an Affiliate:
This opportunity was created for those who do not have products to sell but have excellent marketing skills. You can make money by recommending products on JVZoo to people.
To make money on JVZoo as an affiliate, you must go through the Affiliate programs on JVZoo and select the one you feel most comfortable with. You will be given a unique referral link for every product you opt-in as an affiliate.
When someone buys the product through your referral link, you will be automatically credited with your percentage. This process is automatic, so you do not have to wait for the vendor to settle you.
Having known all of these, you should get to know how to create an account on JVZoo, be it a vendor account or an affiliate account.
Can I sell anything from one account?
Yes, one single JVZoo account will cover everything you need!
You use the same account whether you sell your products, promote affiliate products, or access a purchase you have made. Even better… you can sell and promote unlimited products from inside the same account!
Can I start selling immediately?
Yes! As soon as you join, you can add your first product.
There is nothing to install; listing a product can be as easy as entering your product name, price, and download page.
Can I start promoting products today?
Yes! As soon as you join, you can start promoting all the affiliate products listed on JVZoo.
We'll give you all the stats and make it easy to search for and pick the best converting affiliate offers in your niche.
How do I create a JVZoo account in Nigeria?
Registration on JVZoo is straightforward and fast. Follow this procedure to get your account up and running! The whole process takes not more than 5 minutes.
Visit the Signup page on JVZoo and fill in the following details; Your full legal name, email address, password, and citizenship country.
Next, you must read the terms of conditions to be a vendor or Affiliate on JVZoo. Ensure you read and understand the terms and conditions before proceeding.
Click I agree to the terms and Conditions.
Then, tap the register icon.
A mail will be sent to the email address you provided at the registration point. This is why you must provide a valid email address. You have to verify your JVZoo account via the mail sent to you.
Immediately you get into your account. You will be prompted to select a way to get paid to your bank account or Payoneer account.
Is JVZoo free to join?
Yes, it is free to create and maintain an account on JVZoo. You do not have to pay setup or monthly fees as an affiliate or a product vendor.
As a product vendor on JVZoo, you will be required to pay a small fee of 5% whenever a sale is made (excluding the Affiliate fee). This percentage goes to JVZoo. In essence, you pay only when you sell.
Do I get paid automatically?
Yes! Payments on JVZoo are fast and automatic. It does not matter whether you are a product vendor or an Affiliate.
Whenever a sale is confirmed, your share will be deposited into your JVZoo account automatically. You can easily withdraw it from your bank account or Payoneer.
This means you are guaranteed to be paid for every sale you make and that you don't have to wait around or rely on other people to do anything.
Can I attract new affiliates to my offer?
Yes! As soon as you list your offer in the marketplace, you will start getting affiliates promoting it. JVZoo already has over 800,000 active affiliates that have made over $1.2 billion in sales.
You will also get a convenient link to recruit affiliates to your offer and quickly bring any existing affiliates over to JVZoo.
Can I use PayPal with JVZoo?
You sure can. JVZoo is integrated with PayPal, Stripe, and BlueSnap. You can even use Authorize.net to connect your merchant account to JVZoo.
The beauty of the system is that since your affiliates will receive their commission in their JVZooPay account, they don't even need to have a PayPal account to receive commissions from you.
Can I control who promotes my products?
Yes! Firstly, you can run a private, invitation-only affiliate program… or make it visible to all JVZoo affiliates.
You can also approve or deny individual affiliates, and we'll give you all the information to ensure you only authorize affiliates that match your criteria. You can even fully or partially automate the process and approve premium affiliates while manually vetting new ones.
I hope you understand how to make money with JVZoo in Nigeria in 2023. If you have any questions about making money online, ask them below.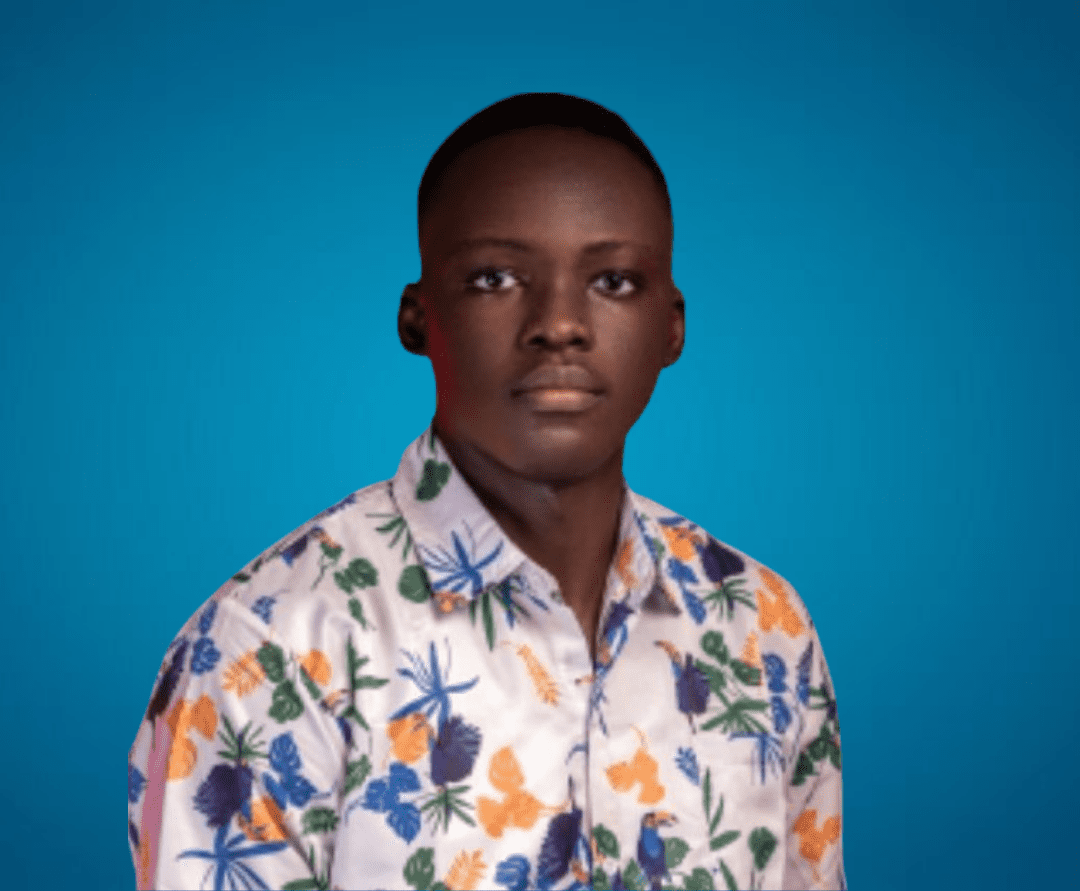 Sam is a brilliant young Nigerian biochemistry student and an aspiring entrepreneur. Despite facing many challenges, he has never lost his passion for learning and drive to make a difference in the world. Read more about him here.
Was this article helpful?