Sarah Lawrence is one of the many liberal arts colleges in the US. It is private and was founded in 1926 originally as a women's college. The school became coeducational in 1968 and has been so ever since.
Sarah Lawrence is known for its distinctive teaching style and reputable alumni. However, whether the school is prestigious depends on how you define prestige and the schools you compare it with.
This article will educate you on all you need about Sarah Lawrence's prestige. You'll understand whether or not it's a prestigious institution and other essential aspects aspiring students may need to know about it.
Is Sarah Lawrence a Prestigious School?
The US News and World Report ranks Sarah Lawrence 100 on the list of liberal arts colleges in the US. This statement means that it's the 100th best out of the 211 in the US, which isn't a good standing for a "prestigious" college. However, a closer look at the college is enough to understand why it's among the country's most famous liberal arts colleges.
The university is relatively small, with an undergraduate enrollment totaling around 1,512. This small number enables it to implement its seminar-like teaching arrangement more efficiently and makes the students become standout graduates. Therefore, the schools produce reputable ex-students in liberal arts and general sciences annually, which increases their reputation.
There are many better schools to attend than Sarah Lawrence, but it's worth your time and money. You'll get to learn in classrooms that don't have too many students, and the ones you study with are among the best in the country. It also uses a don system, which helps you better comprehend your coursework and graduate well.
Is Sarah Lawrence Ivy League?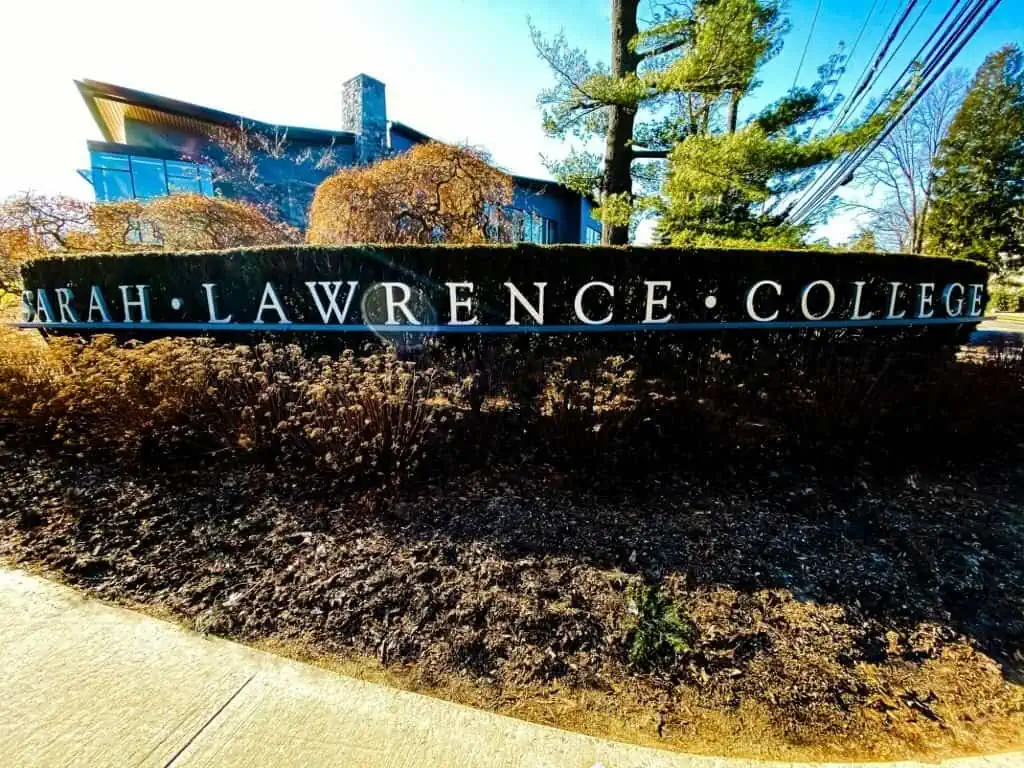 The Ivy League comprises eight private universities in Northwestern Universities considered to be in a league of their own. It was a collegiate athletic conference, but it's now more used for academic prestige rather than their sporting prowess. Although Sarah Lawrence is a good college, it isn't part of the Ivy League.
It isn't part of the Hidden Ivies or Little Ivies, which describes other schools with similar characteristics to Ivy League institutions. Sarah Lawrence has relatively high standards, but it's not near those at Ivy League schools.
For instance, its 75th percentile SAT score of 1410 is less than Dartmouth College's 25th percentile score of 1540. Also, the average ACT for Dartmouth is 32, the 75th percentile for Sarah Lawrence.
There are many other standards of Sarah Lawrence that, although high, Ivy League schools have better. Ivy League schools have sporting achievements that Sarah Lawrence can't boast of. Also, the graduate rate, job openings after graduation, and alumni strength of each Ivy League university is higher than that of Sarah Lawrence.
What is Sarah Lawrence College Known For?
Sarah Lawrence College is famous for its approach to learning. Students learn via seminar-like small-sized classes with like-minded students. The school's admission process is a bit selective, and only students proven to have an immense passion for liberal arts get admitted. Therefore, networking with them over similar interests is easy.
Also, each student learns how they want by creating their course of study. You get mentored and monitored by a faculty member to ensure you plan your courses well and succeed. The school trains you to develop problem-solving and critical thinking skills to ensure you become the best you can be in your chosen career.
Sarah Lawrence is also famous for its alumni strength. The school has ex-students who have excelled in various fields and contributed to making it what it is today. Journalist Babara Walters, actress Sigourney Weaver, Politician Rahm Emmanuel, and Nobel laureate Louise Gluck are some of the most prominent notable graduates of the college.
Is Sarah Lawrence hard to get into?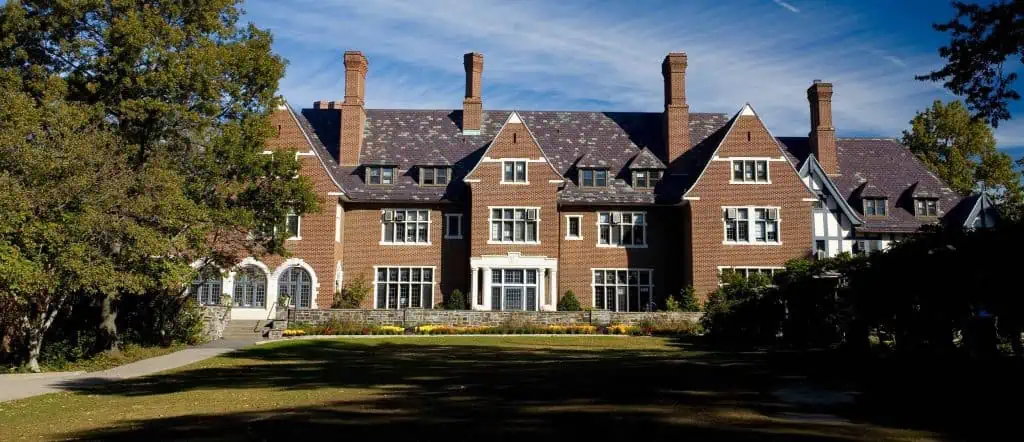 Sarah Larence has a 55.8% admission rate, considerably lower than the national average of 68% for 2023. However, it isn't close to schools with the lowest in the US, especially when compared to the Ivy League schools, all of which have a less than 10% admission rate. Nonetheless, Sarah Lawrence is still challenging to enter.
Here are some of the school's admission requirements.
GPA
Sarah Lawrence's minimum GPA requirement is 3.68, which is high. You have to be outstanding in your high school to get a shot at the school.
Remember, you'll compete with many other students, most of whom score more than the bare minimum. Therefore, you should raise your GPA to be way higher than 3.68 to get admitted to the school.
SAT Score
The college also considers SAT and ACT scores during its admission process. It states that submitting your test scores isn't compulsory, but it will evaluate it if you do. The 25th percentile score is 1240. Therefore, it's the bare minimum if you want to have any chance of getting admitted.
The 75th percentile SAT score at the school is 1420. Your chance of getting admitted if you score 1420 is almost certain, providing you impress in other aspects. You should consider getting 1420 or higher if Sarah Lawrence is your first-choice institution.
ACT Score
Sarah Lawrence didn't go too high on its ACT requirements, but you shouldn't go too low if you want to get admitted. The average ACT score by applicants of the school is 29, which will give you a decent chance of admission. You shouldn't score lower than that to make your application stand out.
Other Admission Requirements
Sarah Lawrence also requires aspiring students whose English isn't their first language or who haven't studied in an English Language curriculum for the past four years to take either TOEFL, IELTS, or Duolingo English test. The recommended score to impress the admission board is 100 for TOEFL, 7 for IELTS, and 120 for Duolingo English Test.
Sarah Lawrence also has a common application essay where you can tell the school information about yourself that didn't make it to your application. You can answer any of the three prompts on its application page. Use good English and submit a good essay because they can help your application.
Submitting a teacher or faculty recommendation from your high school is a compulsory part of the application process. Sarah Lawrence also accepts early decision (ED) and early action (EA) applicants.
Why is Sarah Lawrence so Expensive?
Sarah Lawrence's tuition for 2023 is $63,128, which is on the high side compared to the national average of $45,713. The quoted amount is the price of the tuition and fees. It rises to around $80,004 if you include room, board, books, and supplies. Sarah Lawrence is expensive compared to most other liberal arts colleges and even some universities.
The reason for the high tuition can include the teaching style. Its self-learning system that enables students to choose their course of study is deemed more expensive than the regular ones. The school also has fewer students than most other schools, meaning it invests more in individual students.
Also, students at the school don't earn majors. They offer multidisciplinary concentrations to ensure they can think logically and creatively to solve problems. Therefore, they become top-of-the-line professionals who can succeed as entrepreneurs or flourish in multiple organizations.
Conclusion
Sarah Lawrence is a prestigious college in its own right. The school has a teaching style that bred highly intellectual students and continues to grow its reputation. Its small classes and moderately selective admission process help increase its prestige.
Sarah Lawrence's admission requirements aren't out of this world, but they're enough to ensure that the students who attend can uphold the institution's legacy.
You should read and understand each requirement and strive to beat them if you want to study at the school. Although it's acceptance rate can look friendly on the outside, it's easier than you think to miss out if you make mistakes.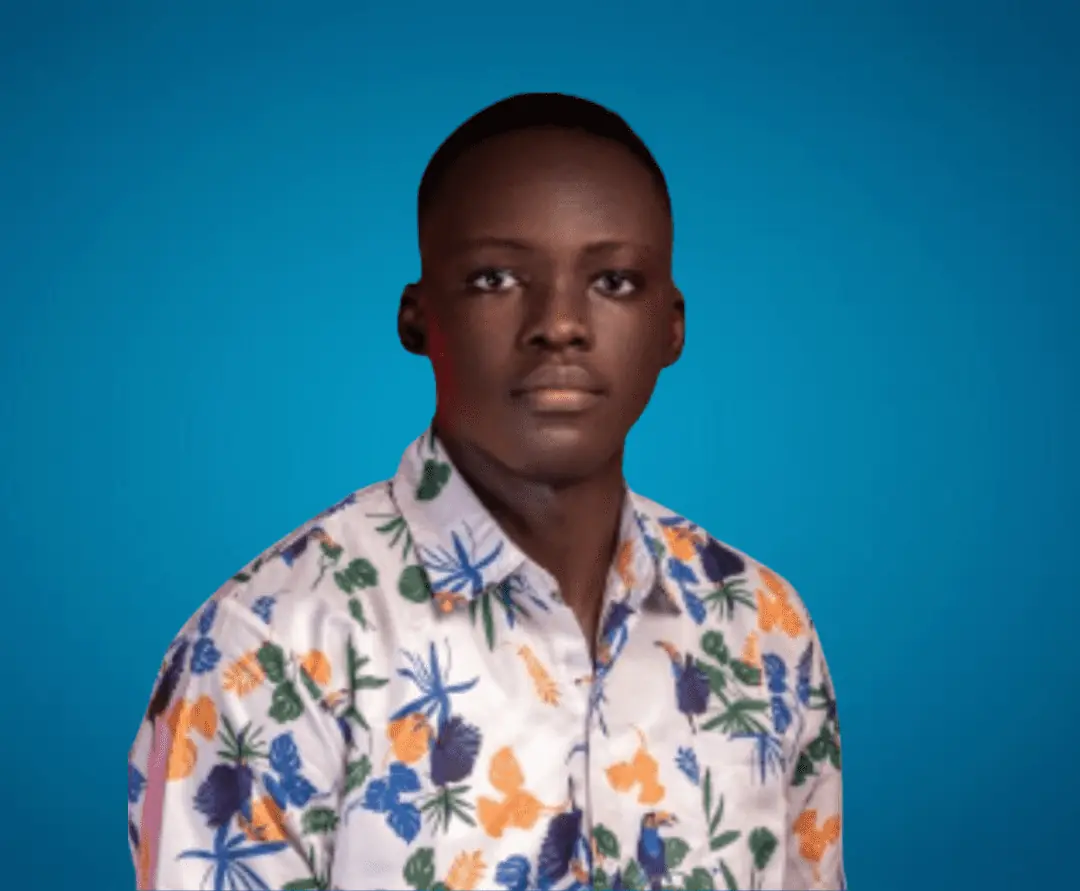 Sam is a brilliant young Nigerian biochemistry student and an aspiring entrepreneur. Despite facing many challenges, he has never lost his passion for learning and drive to make a difference in the world. Read more about him here.
Was this article helpful?