The University of California Riverside is known to have one of the highest admit rates in the UC system. Becoming a highlander is not a piece of cake.
In this article, we talked about the current UC Riverside acceptance rate and its admission statistics as well as requirements for prospective freshman and transfer students.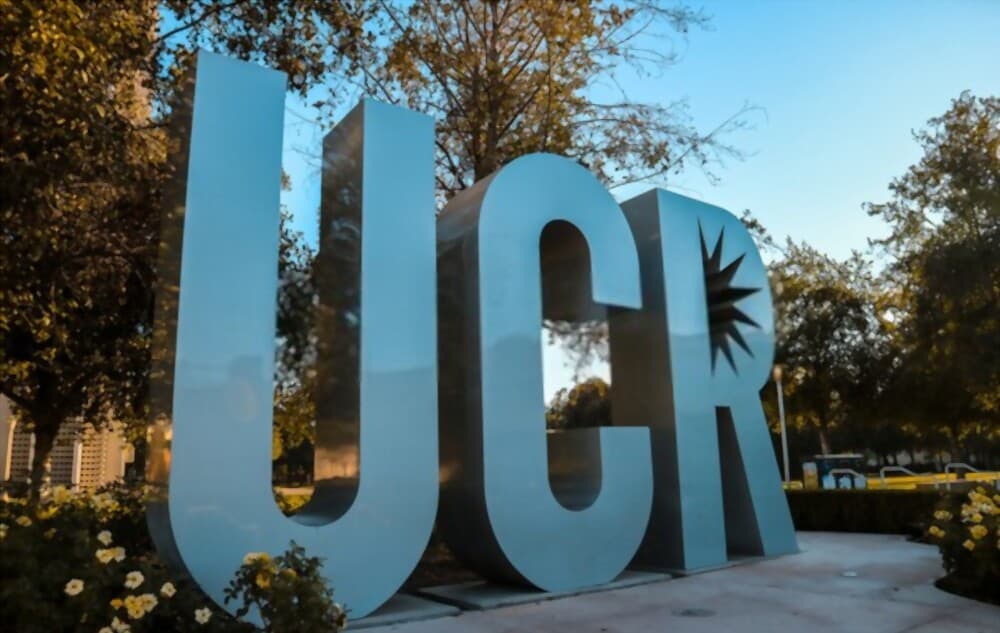 Without further ado, let's get started.
Is UC Riverside hard to get into?
Getting into the University of California Riverside is not as hard as you may think it is. The school accepts more than half the number of applications received annually.
You should also know that most students who apply to this institution performed very well academically. So, a 2.5 GPA may not cut it.
This doesn't mean having a perfect GPA and standardized test scores will automatically land you a spot at UCR. Just like any other school in the UC system, their admission committee only selects eligible applicants using some factors.
UC Riverside acceptance rate 2022
The UC Riverside acceptance rate for 2022 is around 68.1%. The school received 54,687 freshman applications and 12,797 transfer applications this year leaving it at a total of 67,484 applications for the class of 2026.
| Year | Acceptance Rate |
| --- | --- |
| 2019 | 56.7% |
| 2020 | 66.4% |
| 2021 | 65.5% |
| 2022 | 68.1% |
UC Riverside transfer acceptance rate
It may interest you to know that more than 20% of UCR's student body consists of students who transferred from another college. Applicants need a minimum GPA of 2.4, and at least 90 transferrable credit units to be able to apply for transfer.
In 2019, UCR received about 12,535 transfer applications out of which 8,552 applicants were accepted leaving the school's transfer acceptance rate at a whopping 68%. Also, more than 90% of those admitted were from California community colleges.
In 2020, its transfer acceptance rate dropped to 63.89%. The following year it further dropped to 62.65%. From these we can say that out of every 100 transfer applicants, UC Riverside admits more than 60 students annually.
The UC Riverside transfer acceptance rate for 2022 is 61% with an average GPA of 3.21 on a 4.0 scale.
Also Read:
UCR acceptance rate by major
Unfortunately, UCR does not release the acceptance rates by major to the public. However, the institution offers more than 80 undergraduate majors and some majors are more competitive than others when it comes to admission.
For example, majors under the Marlan and Rosemary Bourns College of Engineering are more competitive than those under the School of Public Policy (SPP). I hope you got the idea.
The most popular majors at the University of California Riverside are:
Social Sciences
Business, Management, Marketing, and Related Support Services
Biological and Biomedical Sciences
Psychology
Engineering
Visual and Performing Arts
English Language and Literature/Letters
Mathematics and Statistics
Computer and Information Sciences and Support Services
Education
What does UCR look for in students?
Here are some of the primary admission requirements at UC Riverside in 2022.
1. GPA. While a minimum GPA of 3.0 (3.4 for non-residents) is required for freshman admission, you need a high GPA of about 3.9 (using the UC grading system) to stay competitive. This means that your high school transcript must contain more As than Bs.
For freshmen, your GPA is calculated based on the grades you had in courses taken in grades 10 and 11 in high school. For transfer students, the ones from their previous college are also added to the mix.
2. Subject Requirement. In all a-g courses you must have a minimum grade of C and must have completed all the college preparatory courses. Those courses must be approved by the University of California and meet the a-g requirements.
3. Residency. This is one of the major factors because most students in all UCs including UCR are legal residents of the state of California. In-state students are given more preference when it comes to admission and financial aid.
You can only be considered a resident if you have lived in the state for at least a year, finished at a California high school, your family member is a staff of the university or you are a minor and your parent or guardian is a resident of California.
4. Advanced Placement (AP) or International Baccalaureate (IB) courses. These courses are hard to pass and prepare students for college. Hence, the university awards extra points for honor courses such as AP classes, IB classes as well as transferable college courses.
With this said you don't need to take all the AP classes available at your school just to get into UCR. Rather you should focus more on improving your overall application.
5. Academic and life accomplishments. Won some awards during high school or college? Great, include them in your application. Started or worked on a project related to your field of study? Include that too.
These things can be strong indicators of you being a good fit for the University of California Riverside. Don't forget to also include non-academic accomplishments.
6. Family Income. Sometimes students with low family income and outstanding academic perfomance may get a better chance of getting in than those on the higher end of the spectrum. The family income is determined based on total family members and annual household income.
This is one of the reasons why most higher institutions in the US ask for proof of funds from international students. They want to know if you can afford the cost of attendance with or without financial aid.
Even though UC Riverside does not consider ACT or SAT scores for admission purposes, an average admitted student has the following scores.
| Test | Average Score |
| --- | --- |
| ACT Composite Score | 25 |
| ACT English Language Arts | 26 |
| SAT Evidence Based Reading & Writing | 615 |
| SAT Mathematics | 650 |
| SAT Essay | 16 |
Conclusion
While UC Riverside admits more than half of the number of applications it receives annually, that doesn't make gaining admission easier. Regarding admission, UCR is somewhat selective and only wants students who know what they are doing.
Hopefully, you now know everything there is to know about UC Riverside acceptance rate and it's admission statistics for all students. If you have any questions or suggestions, use the comments section below.