Finding the best Grammar Schools in London can be such a Herculean task. It is even much more difficult when you try to find it online.
This is because London consists of many boroughs and towns, and London-based grammar schools are the ones within these boroughs. There are other grammar schools far away from these common boroughs and towns.
As a parent/guardian, you must send your child/ward to the best school where they can get a quality education, no matter what it costs. Making this decision, however, can be quite complicated.
This article will list the Best Grammar Schools in the UK, i.e., those based in London. You can check elsewhere if you are looking for grammar schools outside London County or other parts of the United Kingdom.
Some schools have additional entrance criteria that your child must meet before final admission. If you want to know about these criteria, you can check the school's admission policies you wish to apply to.
Let's dive right in!
The Best Grammar Schools in London
So, let's see the list I have compiled of the top 15 Grammar Schools in London.
1. Queen Elizabeth's School

As far as London and England are concerned, Queen Elizabeth's Grammar School is rated the best. It is sometimes called QE Boys because it is an All-Boys School.
This prestigious grammar school was founded in 1573, making it over 450 years of age. In its history, it has built a solid reputation as a top secondary school that strives for academic excellence.
The school boasts that parents and pupils should expect a state school like no other. You can tell of its great academic reputation from the GCSE in 2020, where 83% of all awarded grades were of the highest level.
The same thing happened at the A-Level; more than half of all grades awarded were A*. The level Queen Elizabeth's School has gotten to in terms of education is unmatched by any other Grammar School in London.
2. Nonsuch High School for Girls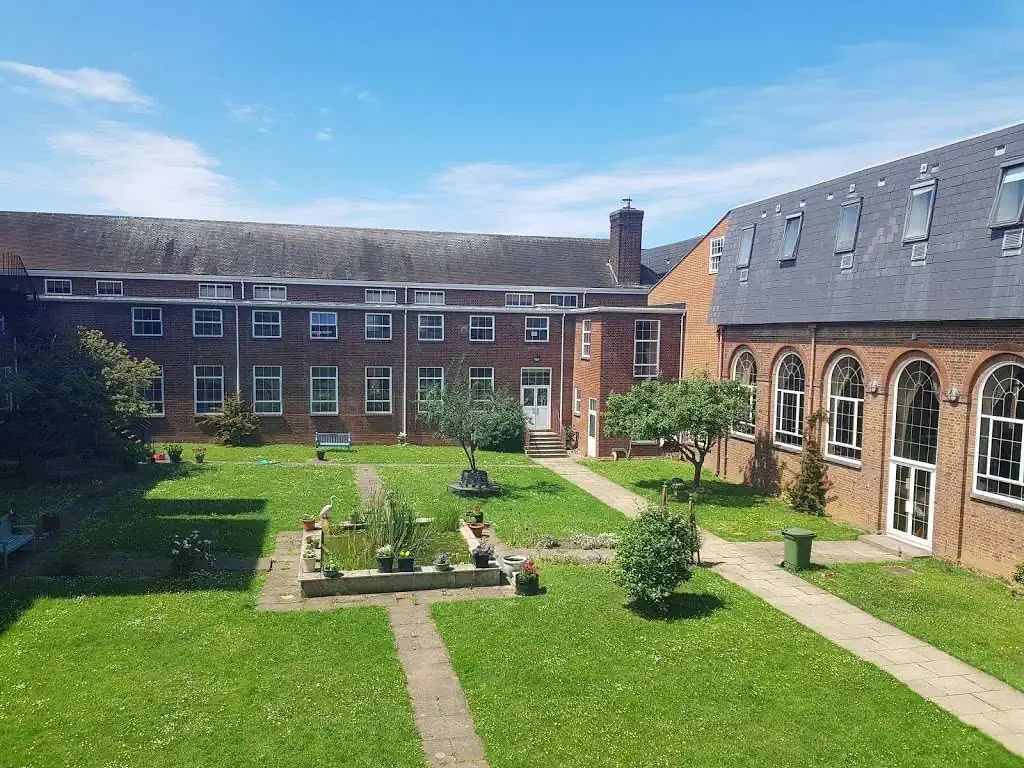 Nonsuch High School is an All-Girls grammar school located in Sutton, London. The school also boasts excellent and commendable academic results in the GCSE and A-LEVEL.
It also has a good Progress 8 score of 1.04. This score means that any child that attends the school will make significant and rapid progress.
3. The Henrietta Barnett School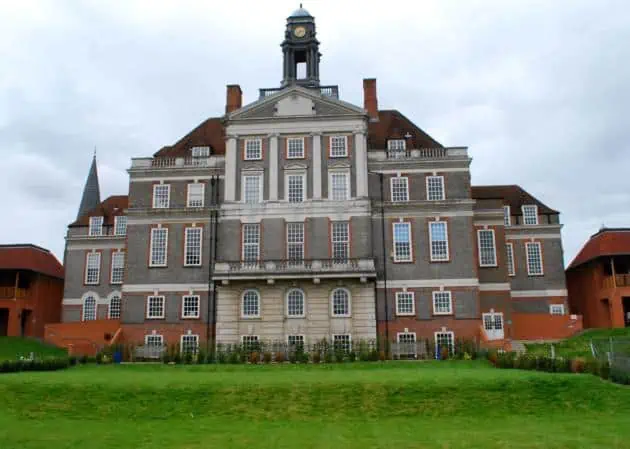 Looking for a school where you don't need to pay fees for anything? That's The Henrietta Barnett School. This is a grammar school in London with a very low acceptance rate. Students struggle to gain admission into the Henrietta Barnett School because of the high level of competition.
In 2019, the London Grammar School received more than 3000 applications. Here is why that happened; 87% of all GCSE results awarded in 2020 were either grade 8 or 9 and 50% of A-LEVEL grades were A*.
4. Wallington High School for Girls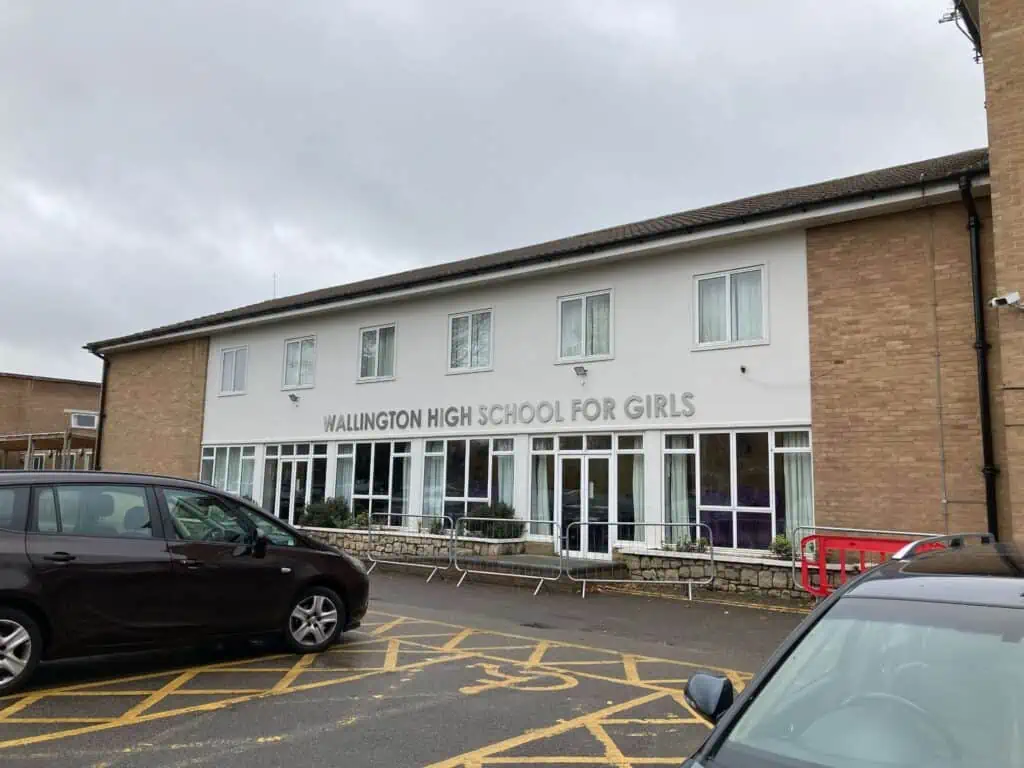 Wallington High School for Girls is a sister school to Nonsuch High School for Girls. Due to this, both schools use the same 11+ entry system, which comes in two stages. The grammar school is also located in Sutton.
The curriculum of Wallington High School for Girls has been designed to be comprehensive, thereby supporting the students to achieve even better results than expected. However, the school is yet to release the results of the number of games awarded for 2020 and 2021 to the public.
5. Wilson's School

If you have a son, who is enthusiastic about academics and sports, Wilson's might be a perfect fit for him. Wilson's Schools is one of the best All-Boys London grammar schools.
The school is famous for sports and has enough facilities to groom students academically and in sports. It is one of the UK's top 100 sporting schools, with many extracurricular activities.
6. St Michael's Catholic Grammar School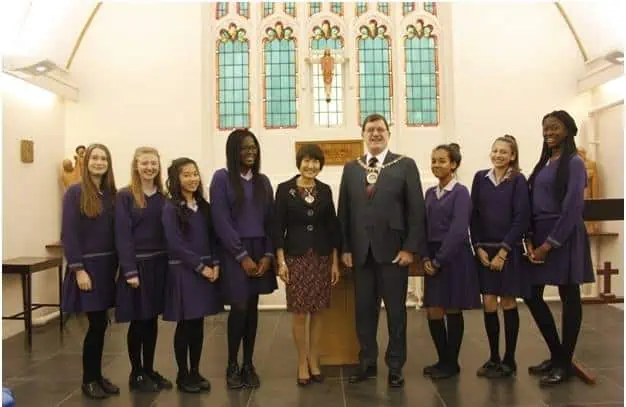 This is an All-Girls grammar school located in the London Borough of Barnet. It is also a Catholic Faith School. If you are the type who is enthusiastic about religion and wants the same for your daughter who wants to go to grammar school, St Michael's would be the best for her. The school knows how well to integrate a strong Catholic ethos into academics.
St Michael's Catholic School also uses the 11+ entrance exam, scheduled relatively early compared to other schools, on the 10th of September. The competition to secure a space for 2023 merry will be very high since there are only 128 places available for new intakes.
7. The Latymer School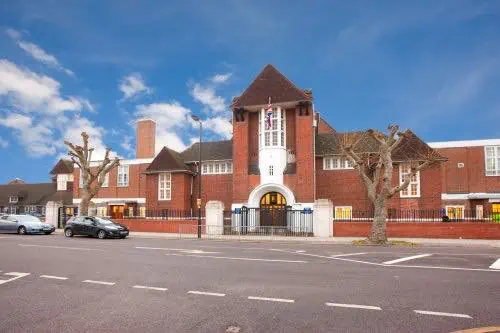 The Latymer School is the first mixed-sex school on the list of the Best Grammar Schools in the country. It is located in Enfield and is ranked as London's 7th-best Grammar School.
The school is also prestigious and well-known for its excellent academic performance. Unfortunately, the school has not published the GCSE Grades for 2020.
However, in 2020, almost 30% of all grades awarded at A-LEVEL were A*, with Year 13 students securing places at some of the country's most prestigious universities. Following social distancing guidelines, this year's 11+ exam will be staggered over three consecutive days.
 8. Tiffin Girls School
Tiffin Girls School is regarded as one of the top grammar schools and falls 8th on our list. It is also recognized as one of the best grammar schools in England, even though we do not have a number for that. Students at the Tiffin Girls School achieve commendable results. Past performances can do justice to that.
In 2020, over 85% of all GCSE Grades at Tiffin Girls School were either 8 or 9. On the other hand, 35% of A-Level grades were A*. Seeing these kinds of results, there is usually competition to secure entry spots at Tiffin Girls School. For the year 2022, there are only 180 open slots.
9. Tiffin School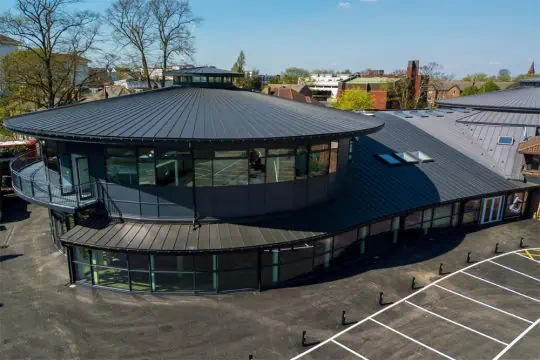 I expect you to be surprised to see "Tiffin" twice on our list. The one previously mentioned is the All-Girls school.
The Tiffin School is a selective All-Boys Grammar school located in Kingston-Upon-Thames. It is considered one of the best Grammar schools in London due to its great academic performance.
However, the performance of the Tiffin School is not as much as The Tiffin Girls School's, which is why the Girl's school comes first. Tiffin Girls School is better because of the percentage of A* awarded at A-LEVEL, GCSE results, and Progress 8 score.
10. Beths Grammar School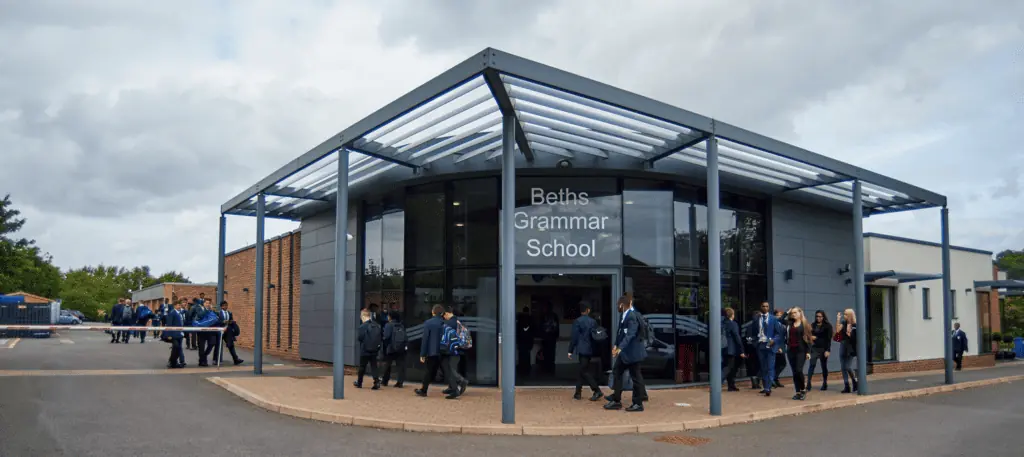 Beths Grammar School is an All-Boys Grammar School located in Bexley, London. The All-Boys School also has a mixed sixth form.
It received the award for Technology College Status in 1995 and was identified as one of the first High Performing Specialist schools in 2005. Beths Grammar School was regarded as "outstanding" in all categories after its last inspection by Ofsted in 2012.
11. St Olave's Grammar School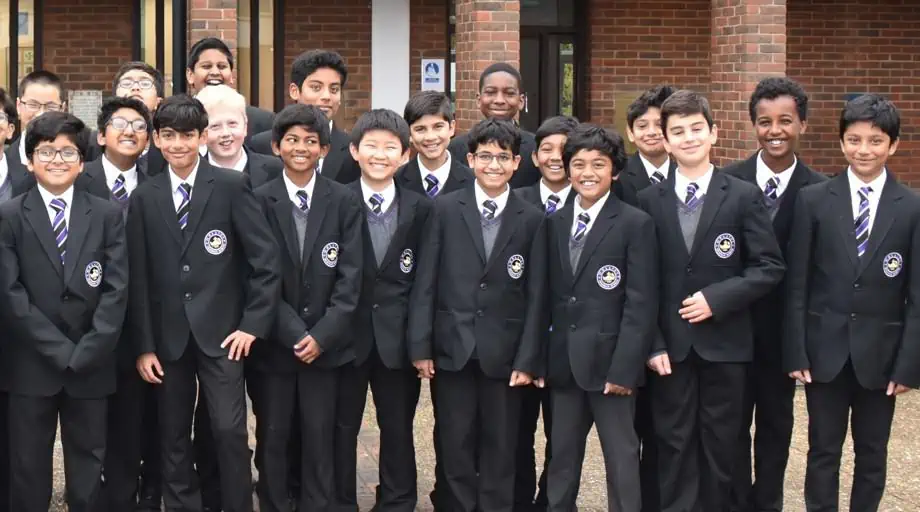 St Olave's Grammar school is popularly known as 'STOGS.' It is an Ofsted-rated 'outstanding' boys' school and has established itself as one of the top-performing voluntary-aided selective schools in the United Kingdom.
St Olave's co-educational sixth form is often singled out for special praise due to its strong academic impact.
12. Townley Grammar School
This school for girls has academy status and a co-educational sixth form. Townley Grammar is rated 'outstanding' by Ofsted and highly commended by the DfE for its leading-edge character education provision.
The school excels in the pursuit of performing and visual arts, math, and computing.
13. Woodford County High School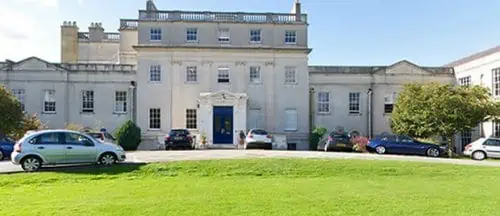 Woodford County High School is an all-girls school founded in 1919. Ofsted ranked the grammar school as 'outstanding' in 2005. The school's success has been achieved by balancing tradition and innovation.
An unashamedly academic curriculum is complemented by a desire to prepare students for adult life – which is outlined in Woodford County High's values and mission: "We want our students to enjoy and appreciate their education and to leave Woodford equipped to embark upon happy, fulfilling and useful lives, wherever and however they choose to lead them."
14. Chislehurst and Sidcup School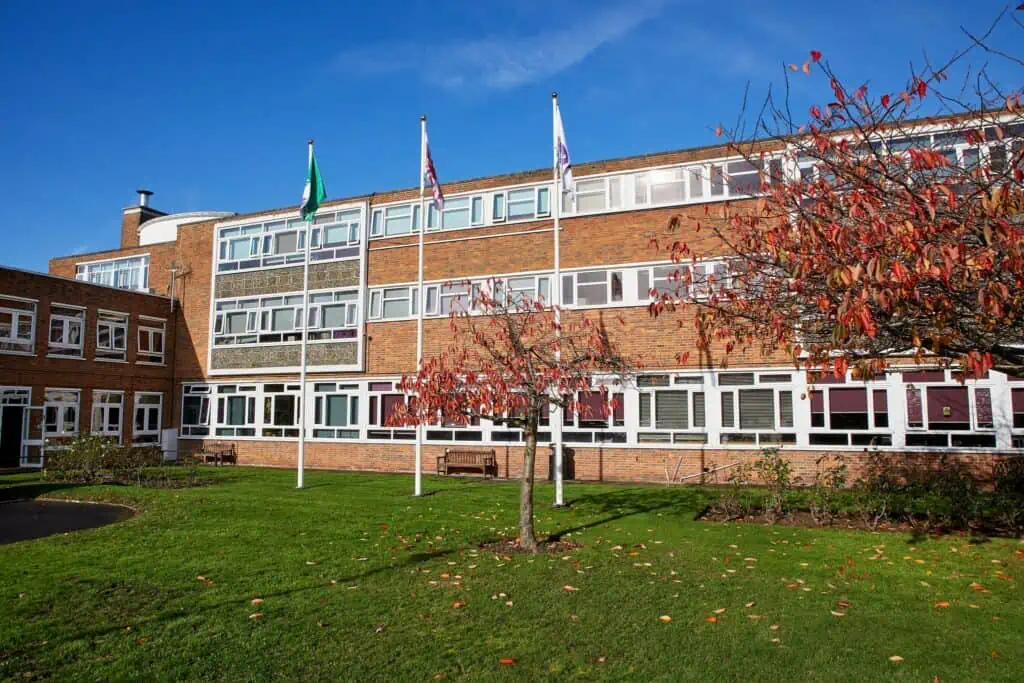 Chislehurst and Sidcup School called "Chis and Sid." It is a co-educational school which is one of the best in London. It was established in 1931 and is an Ofsted-rated "good" academy. Chis and Sid take pride in intellectually, emotionally, and physically developing pupils and students.
This is achieved by delivering on its mission: "to educate, in partnership with parents and pupils, inquiring, well-informed and compassionate citizens who will go on to make a better world by occupying positions of responsibility and influence."
15. Bexley Grammar School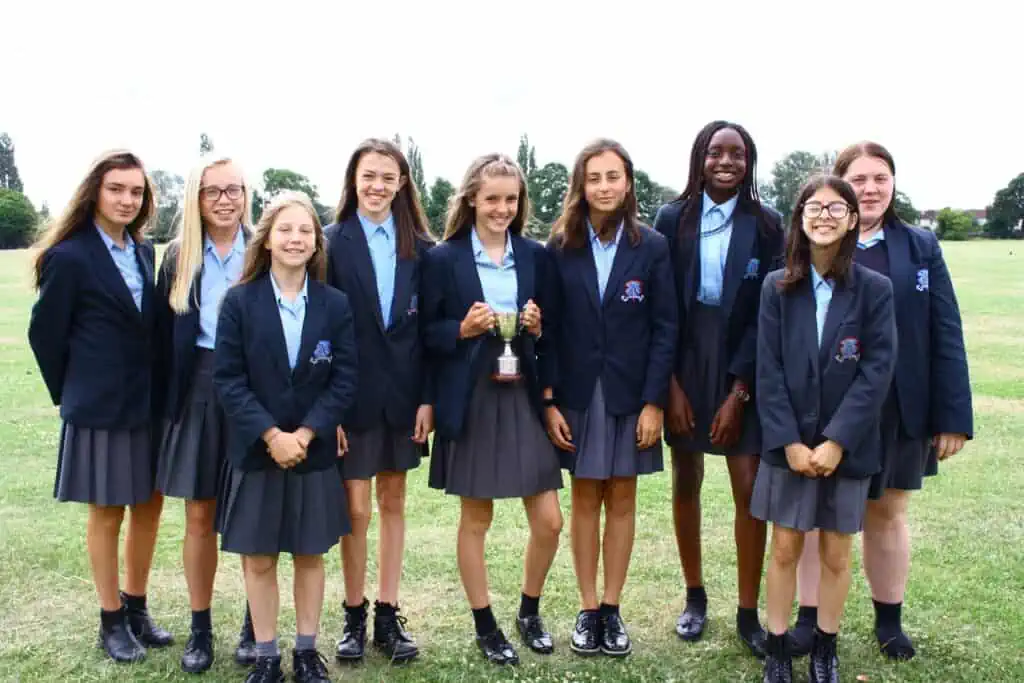 Bexley Grammar is also ranked among the Best Grammar schools in London and England. The school offers an inspiring curriculum that can help groom students academically in its vibrant and international environment. It is sometimes referred to as BGS.
Bexley Grammar School is also Ofsted rated "Outstanding" and is a co-educational school. This means that both boys and girls can attend. For over a decade, Bexley Grammar School has been South East London Borough's only fully international Baccalaureate (IB) Sixth form.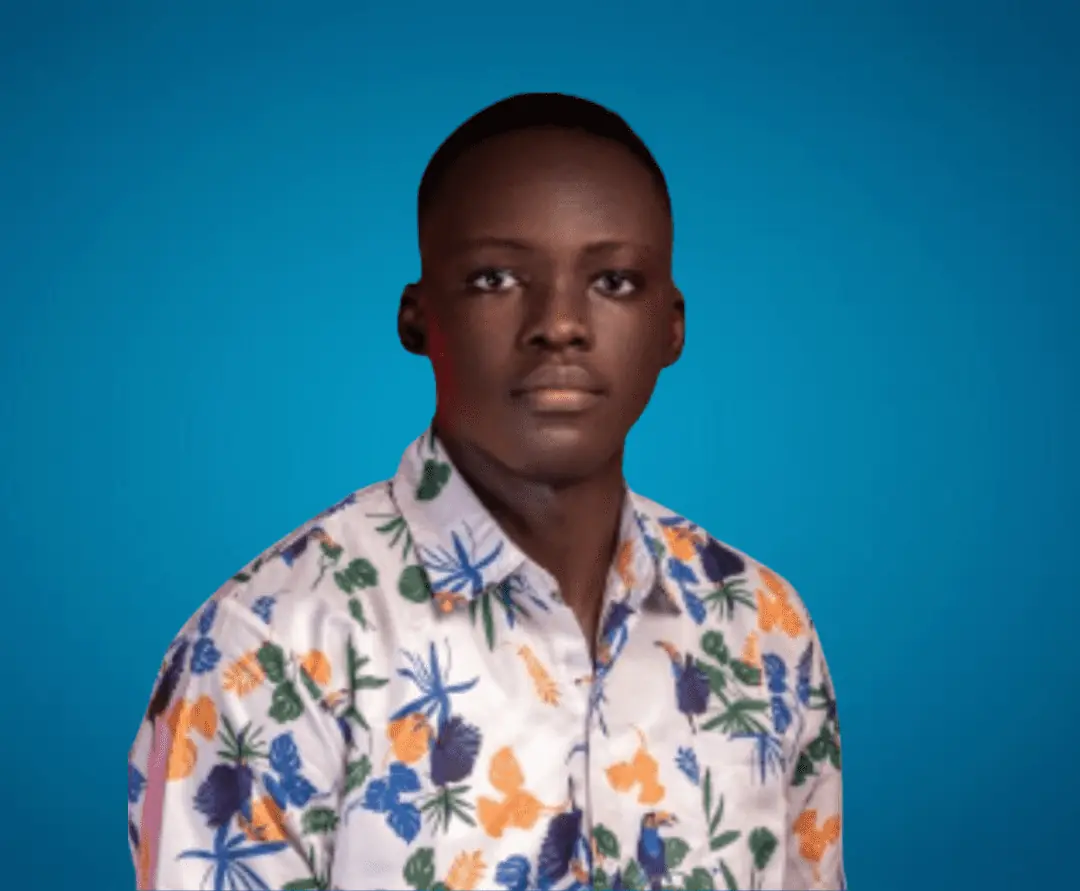 Sam is a brilliant young Nigerian biochemistry student and an aspiring entrepreneur. Despite facing many challenges, he has never lost his passion for learning and drive to make a difference in the world. Read more about him here.
Was this article helpful?