University education can take you anywhere, especially if you pay top dollar. If your education takes you to Kenya, you'll come across some of the world's best and most expensive universities.
These schools are prestigious and offer nothing short of the quality education you'd expect from universities in countries like the United States and Australia.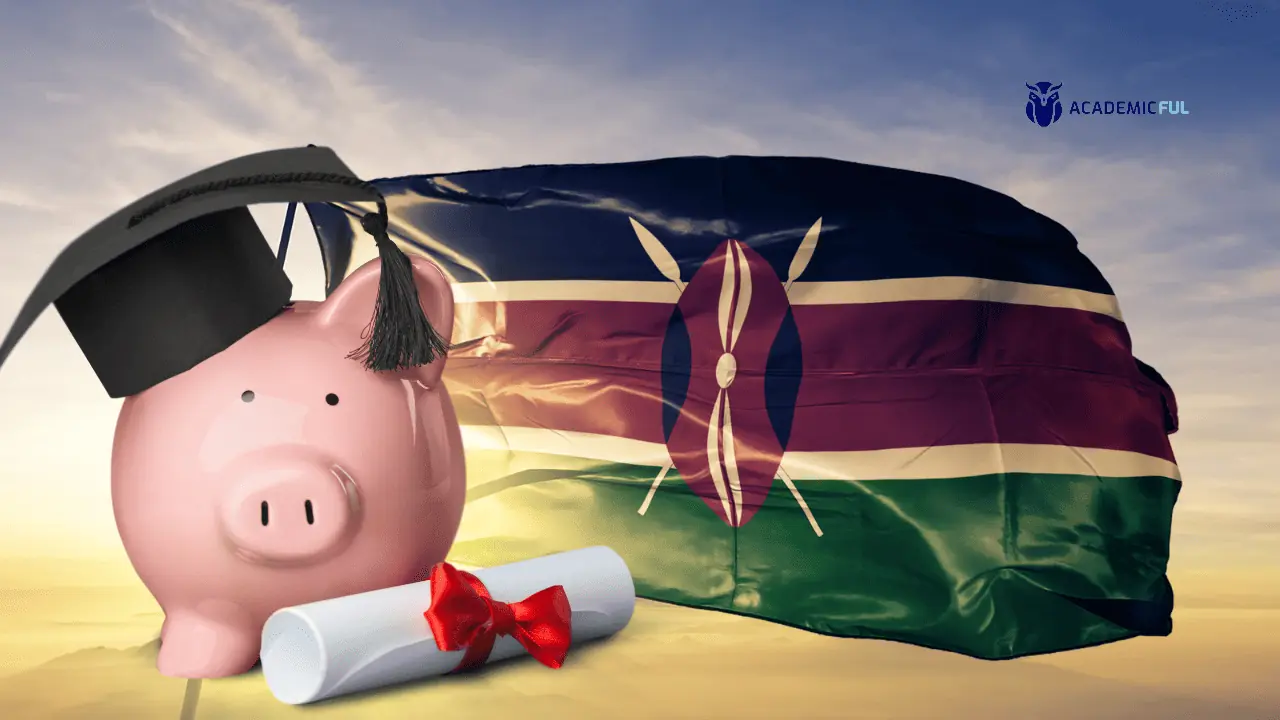 If you're searching for a unique opportunity to study in Kenya, you're reading the right article. This article exposes you to the top costly schools in this beautiful African country.
What makes these Schools Expensive?
Spotting an expensive university in Kenya may require more than an internet search. Here are some qualities that make them outstanding:
High Staff Salaries: Someone has to pay the bills because these schools hire some of the best lecturers and staff in the industry. Competent teaching staff adds to the school's reputation and educational environment.
High Tech and Facilities: Student forms and housing are loaded with modern facilities, and other areas like halls, classrooms, and labs feature the latest technology. Some equipment costs serious money, and all that forms part of your tuition.
Research Support: If you have good ideas or want to contribute to some research work, these schools have enough pulling power to provide funds. In most cases, you won't find such opportunities in lesser universities.
Specialized Programs and Degrees: Expensive universities run many programs and degrees, including specialized ones. If you can't find a major you're interested in, what's the point of all that money? The costs of the programs often lead to higher fees and expenses.
High Cost of Maintenance: Expensive schools have a tradition of maintaining their facilities, keeping them in tip-top shape for years. It costs money to do so and, most importantly, reflects high tuition fees.
The Most Expensive Universities in Kenya
Now that you know the qualities of expensive universities in Kenya, here are a number of them you can apply to. Note that the currency used here is the Kenyan Shilling (Kshs).
1. Strathmore University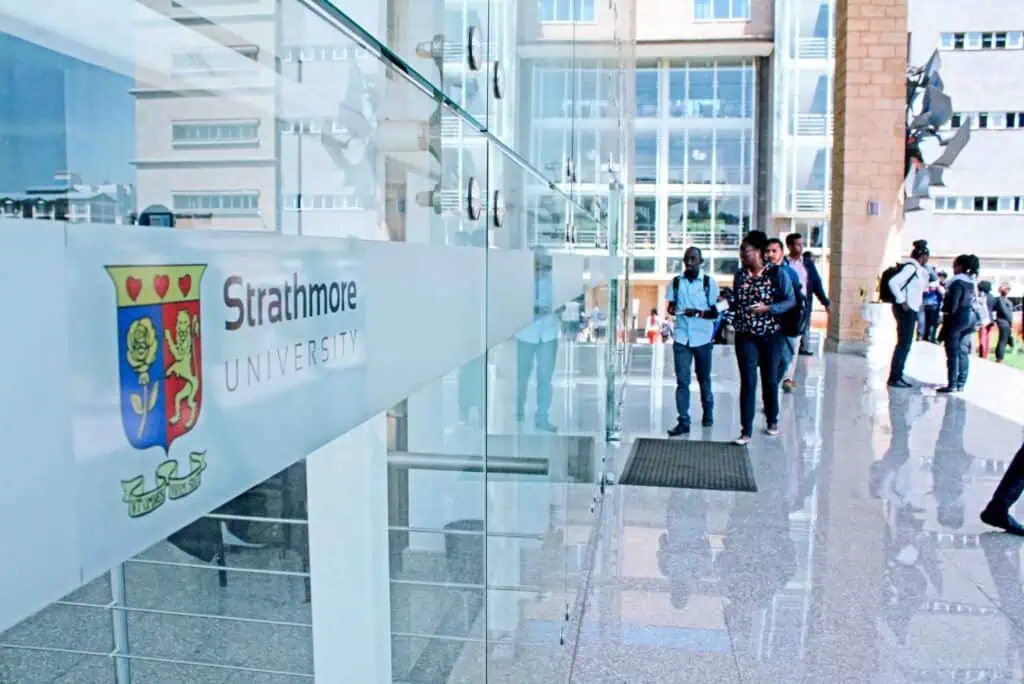 Strathmore University runs a slew of business programs and technology courses. It's based in the capital, Nairobi, and has a huge reputation for academic excellence. As a result, it's one of the most in-demand universities among wealthy families in Kenya.
The tuition at Strathmore University is expensive and ranges from Kshs 1,220,000 to Kshs 1,420,000 per year, depending on the course.
2. United States International University (USIU)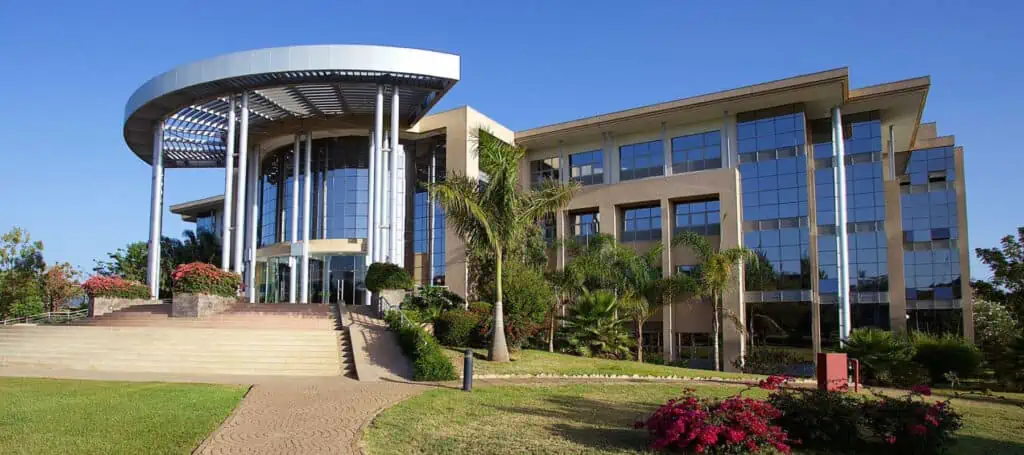 USIU is a leading private university located in Nairobi. You'll find the pristine environment and thought leaders a big draw. Also, USIU is popular for its diverse academic programs and multicultural student body.
In addition, USIU offers undergraduate and graduate courses in various fields, including communication, business, journalism, and finance. Its recognition spans the globe, thanks to accreditation from the Commission for Higher Education (CUE) in Kenya. It is also accredited by the United State's Western Association of Schools and Colleges.
The fess at using are unsurprisingly high. Expect to pay anything from Kshs 950,000 to Kshs 1,270,000 per year.
3. Daystar University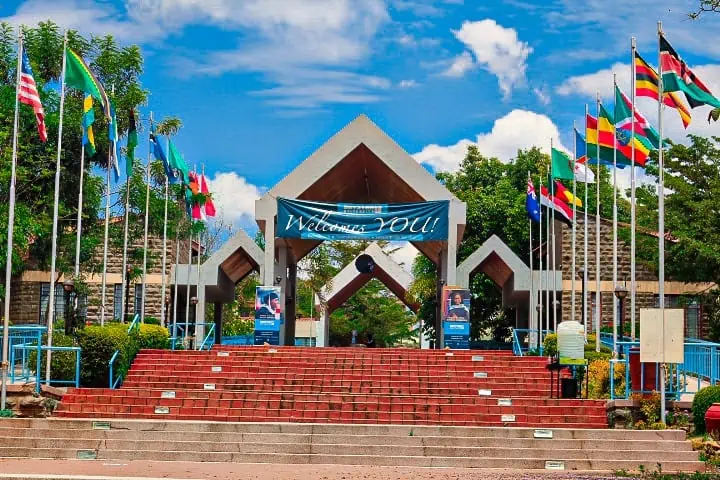 Daystar University is a Christ-centered, non-denominational arts institution near the city center of Nairobi. Daystar offers graduate and undergraduate courses in various fields, including communication, business, and education.
The fees at Daystar University are high compared to other regular schools. Students can expect to pay fees ranging from Kshs 780,000 to Kshs 1,070,000 annually.
4. African Leadership University (ALU)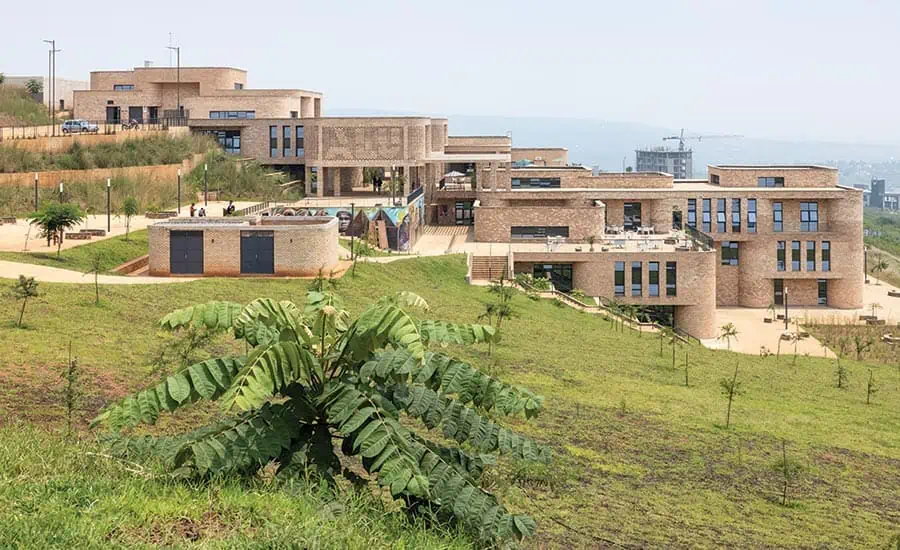 The ALU is primarily located in Kigali, Rwanda. However, this private university has a compass in Nairobi, Kenya. There are various courses undergrads can pursue, including in business and social sciences.
Further, ALU is revered for its innovative approach to education, where students follow a project-based pattern that includes leadership development. As for fees at ALU, expect to pay between Kshs 750,000 to Kshs 900,000 per year.
5. Catholic University of Eastern Africa (CUEA)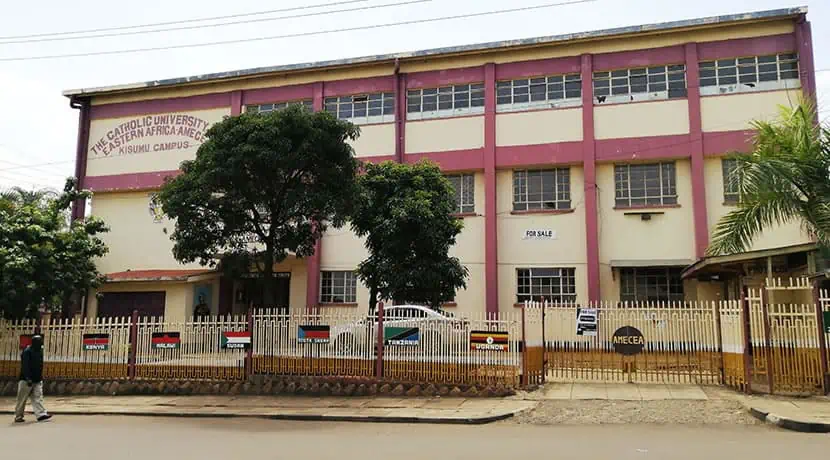 The Catholic University of Eastern Africa has its home in Nairobi and is typically known for its strong Catholic values. There's also a pivotal commitment to producing graduates who are ethical and socially responsible, making them the best fit for leading societies.
The CUEA offers undergraduate and graduate courses in various fields, including theology, education, and business. To study here, you must fork out between Kshs 620,000 to Kshs 970,000 annually.
6. Mount Kenya University (MKU)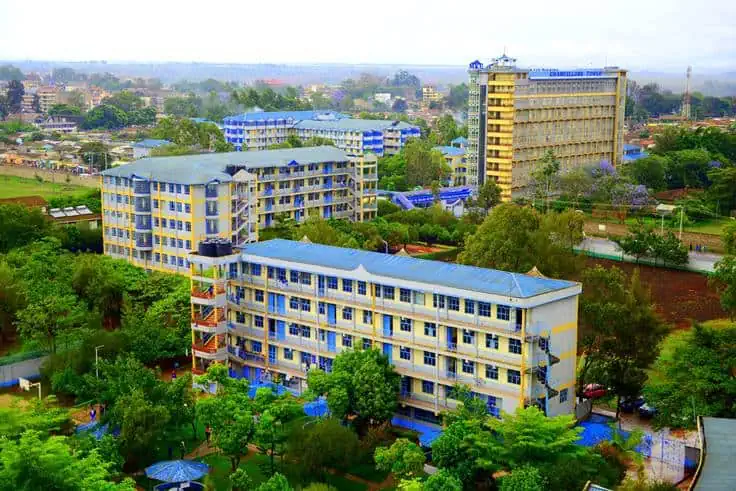 Mount Kenya University, or MKU, is one of the best universities in Kenya. It is also a private institution in Thika, an industrial town and central commerce hub.
MKU is known for its diverse academic programs, with a strong focus on research and innovation. In line with that, it offers undergraduate and graduate courses in different fields of study, such as business, law, and engineering.
The fees at MKU are notably expensive. Students must pay fees ranging from Kshs 600,000 to Kshs 1,000,000 per year.
7. Kenyatta University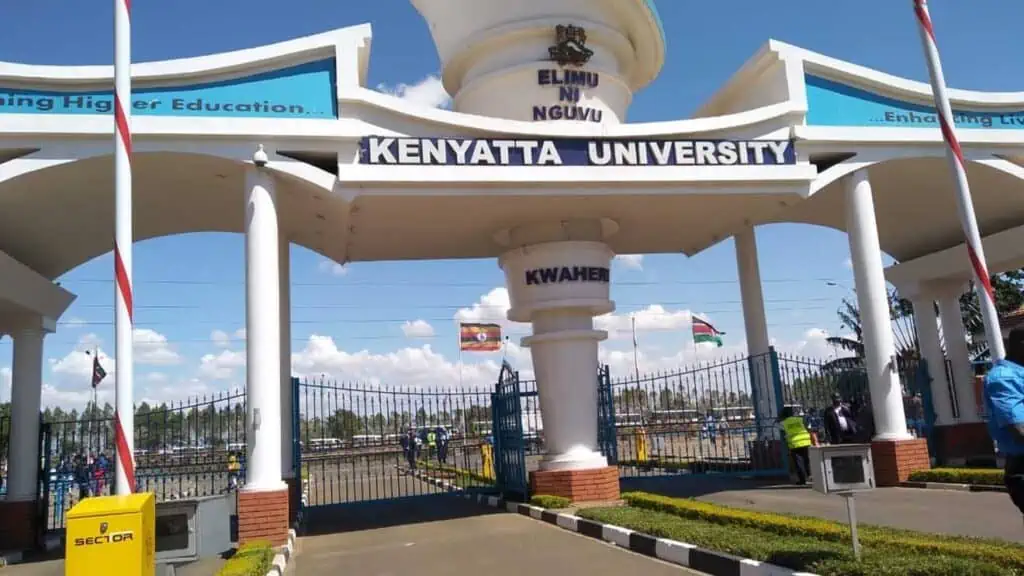 Named after the great Jomo Kenyatta, Kenyatta University is located in Nairobi. It is a public university that offers undergraduate and graduate courses in various fields, such as medicine, engineering, and education.
Kenyatta University is one of the most expensive universities in Kenya, and students are expected to part with fees ranging from Kshs 540,000 to Kshs 990,000.
Is Studying in Kenya Worth It?
Studying in Kenya goes beyond this beautiful country. The dynamic capital city of Nairobi makes studying in Kenya even more welcoming and convenient. Besides, most of the expensive universities are located in the capital city.
You'll have access to various courses, including law, business, communication, and more. From the experiences of students who have studied in Kenya, completing your undergraduate or graduate degree in this country is worth completing.
In Kenya, you'll witness diverse cultures and people, engaging wildlife, and much more. The schools outlined here offer quality education handled by some leading education professionals.
Conclusion
Other universities like Kabarak University and Moi University would have made this list. The expensive schools here allow you to be part of something great. Sure, you'll pay high fees, but there's no substitute for value, ethics, and other unique qualities you'll learn and adopt.
Whether you choose a private or public university, you'll have access to various fields of study, including business, communication, ICT, law, etc.
Now that you know this, welcome the opportunity to study in Kenya, a thriving nation in the heart of Africa. These schools rank well and offer modern learning experiences and facilities.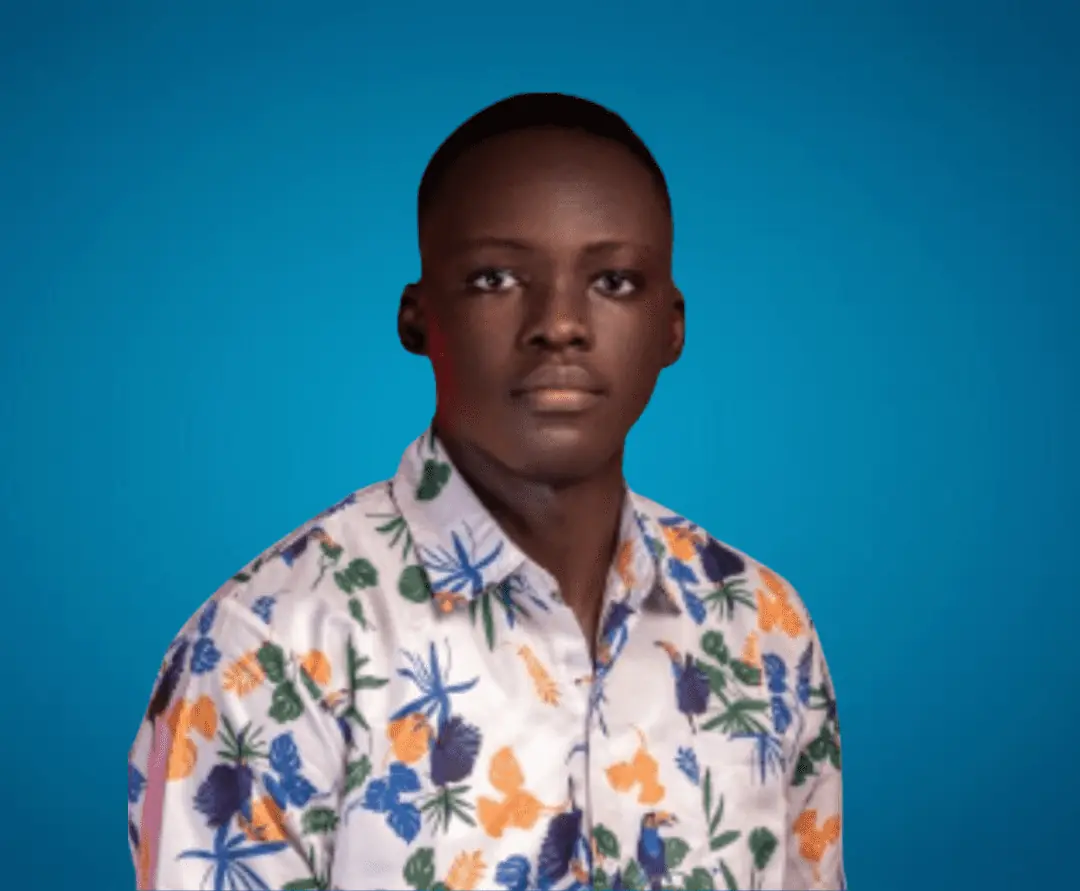 Sam is a brilliant young Nigerian biochemistry student and an aspiring entrepreneur. Despite facing many challenges, he has never lost his passion for learning and drive to make a difference in the world. Read more about him here.
Was this article helpful?