The prestigious Ivy League—a bastion of academic achievement where future leaders dress their best blazers, and clever banter flows like the Charles River on a rainy day. Keep your mortarboards handy, dear readers, because there's more to this Ivy-clad tale than meets the pensive, bespectacled eye.
Beyond Harvard Yard and Princeton's FitzRandolph Gate sits a domain of scholarly genius that ventures beyond the typical Ivy League. These colleges have a range of academic wizardry, from fascinating campuses to renowned faculty and influential alumni networks.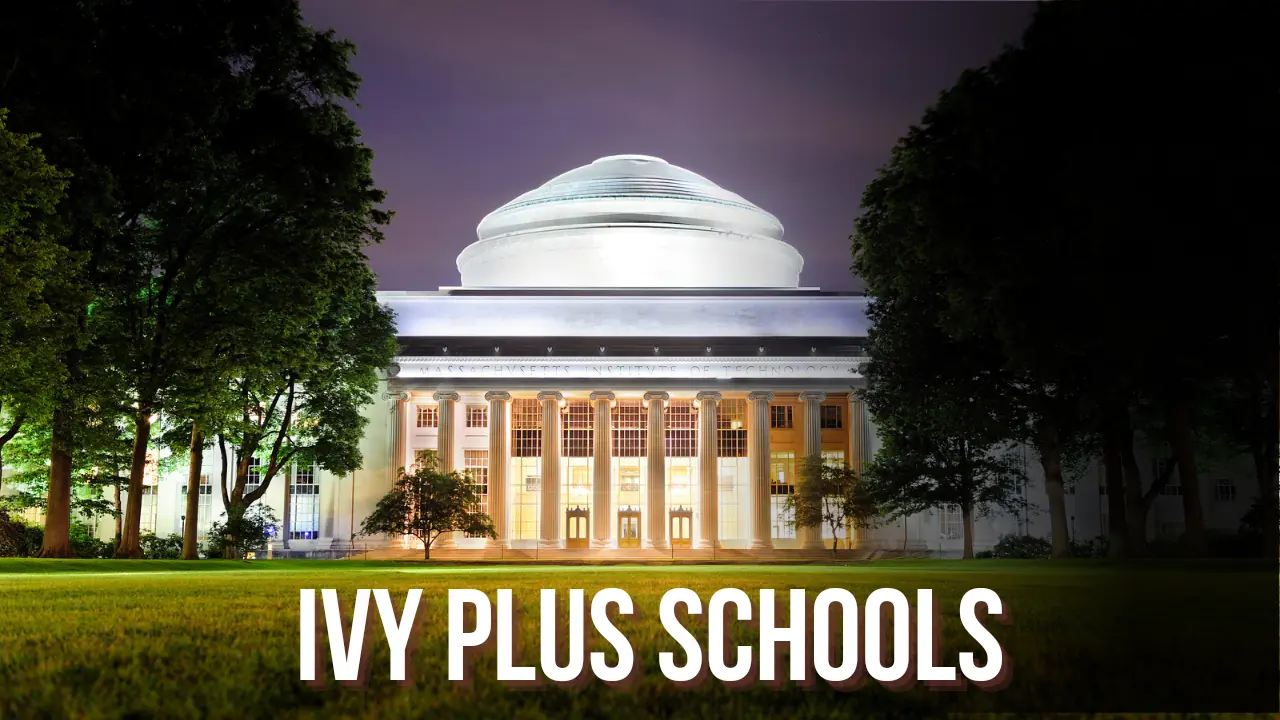 What are Ivy Plus Schools?
"Ivy Plus" refers to a select group of universities beyond the Ivy League. The Ivy League comprises eight prestigious universities: Brown, Columbia, Cornell, Dartmouth, Harvard, Princeton, the University of Pennsylvania, and Yale. Ivy Plus Schools are elite universities with similar characteristics to the original Ivy League.
These universities have earned a reputation for their unwavering commitment to academic excellence, world-class faculty, and a long-standing tradition of producing exceptional graduates who contribute in their respective fields.
Ivy Plus has diverse universities from multiple countries. It goes beyond the Northeast to include esteemed institutions on the West Coast and elsewhere.
Stanford University, known for its groundbreaking research and Silicon Valley links, and the Massachusetts Institute of Technology (MIT), a pioneer in science, engineering, and technology education, are among the notable members of this select club.
The University of Chicago, known for its commitment to intellectual inquiry and rigorous study, and Duke University, known for its brilliance in arts, sciences, and professional programs, are also members of the Ivy Plus cohort.
Top Ivy Plus Schools in 2023
| College | Acceptance Rate | Tuition | Location |
| --- | --- | --- | --- |
| Caltech | 6.7% | $60,816 | Pasadena, California |
| Duke University | 5.9% | $63,450 | Durham, North Carolina |
| Johns Hopkins University | 7.5% | $62,840 | Baltimore, Maryland |
| MIT | 4.8% | $59,750 | Cambridge, Massachusetts |
| Northwestern University | 7.0% | $62,391 | Evanston, Illinois |
| Rice University | 7.7% | $57,210 | Houston, Texas |
| University of Chicago | 5.4% | $63,801 | Chicago, Illinois |
| Vanderbilt University | 5.6% | $61,618 | Nashville, Tennessee |
| Washington University in St. Louis | 51.8% | $80,750 | St. Louis, Missouri |
Features of Ivy Plus School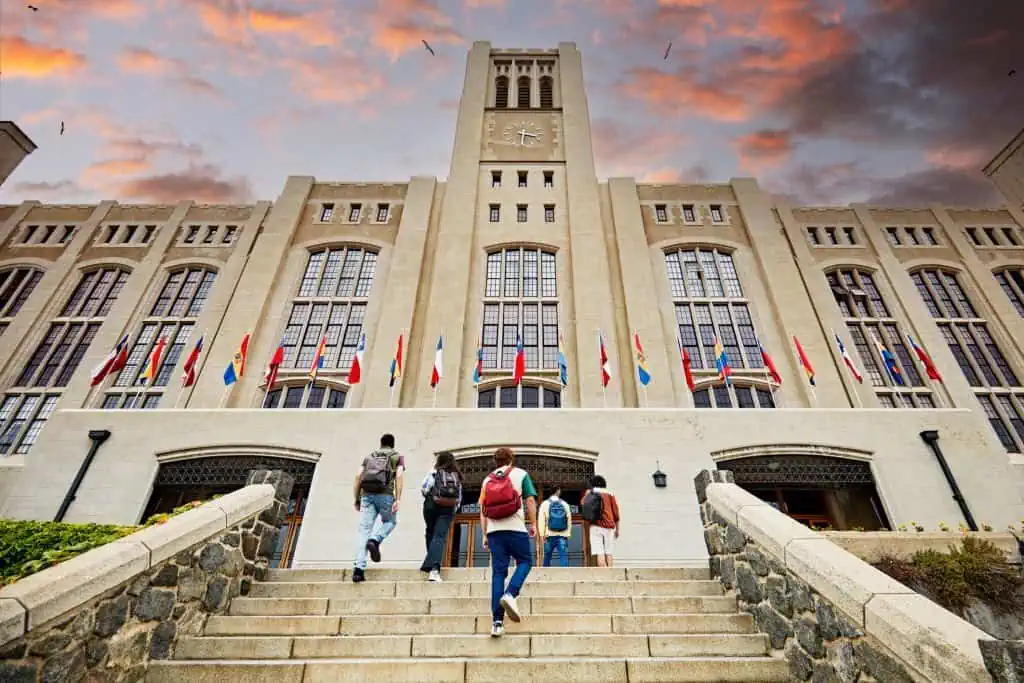 A combination of qualities identifies these prestigious universities. Ivy Plus Schools are beacons of excellence in higher education, from academic rigor and famous staff to a highly selective admissions procedure and rich resources.
1. Academic Excellence and Renowned Faculty
The heart of Ivy Plus Schools is a commitment to academic rigor and intellectual exploration. Students are encouraged to push the boundaries of knowledge and participate in critical thinking at these institutions, providing a rigorous and enriching educational experience.
Ivy Plus Schools are well-known for their exceptional faculty, including scholars and specialists in their respective professions. These distinguished professors share their knowledge and tell students, inspiring them to pursue their passions and significantly contribute to their fields.
Ivy Plus Schools provide academic programs in various subjects, from the arts and humanities to science and engineering. This variety of programs allows students to pursue their interests, participate in interdisciplinary studies, and cultivate a holistic worldview.
2. Admissions Process Selectivity and Competition
Ivy Plus Schools are highly prestigious due to their rigorous selection process. These universities receive numerous applications each year from academically accomplished students worldwide.
With acceptance rates frequently falling below 10%, competition for a place at an Ivy Plus School is intense. Admissions committees meticulously examine each applicant's academic records, extracurricular engagement, essays, and recommendation letters to find students who show outstanding promise and a desire to affect their communities positively.
The strict admissions procedure guarantees that the student body has diverse interests, backgrounds, opinions, and academic achievement. This variety improves the learning environment and promotes a sense of community beyond borders and boundaries.
3. Extensive Research and Extracurricular Activities
Ivy Plus Schools are known for their commitment to providing students with considerable resources and opportunities for research and extracurricular activities. These universities offer an exceptional environment for intellectual discovery, with cutting-edge research facilities and large libraries.
Ivy Plus Schools invests in research, encouraging students and staff to explore innovative discoveries and advances in their specialties. Students can participate in cutting-edge research initiatives, work with academic mentors, and significantly contribute to their disciplines.
Aside from academics, Ivy Plus Schools provide a bustling campus life with plenty of extracurricular activities. There are several opportunities for students to pursue their interests, develop leadership abilities, and create lifetime friendships, ranging from student clubs and organizations to sports teams and performing arts groups.
The Influence of Alumni Networks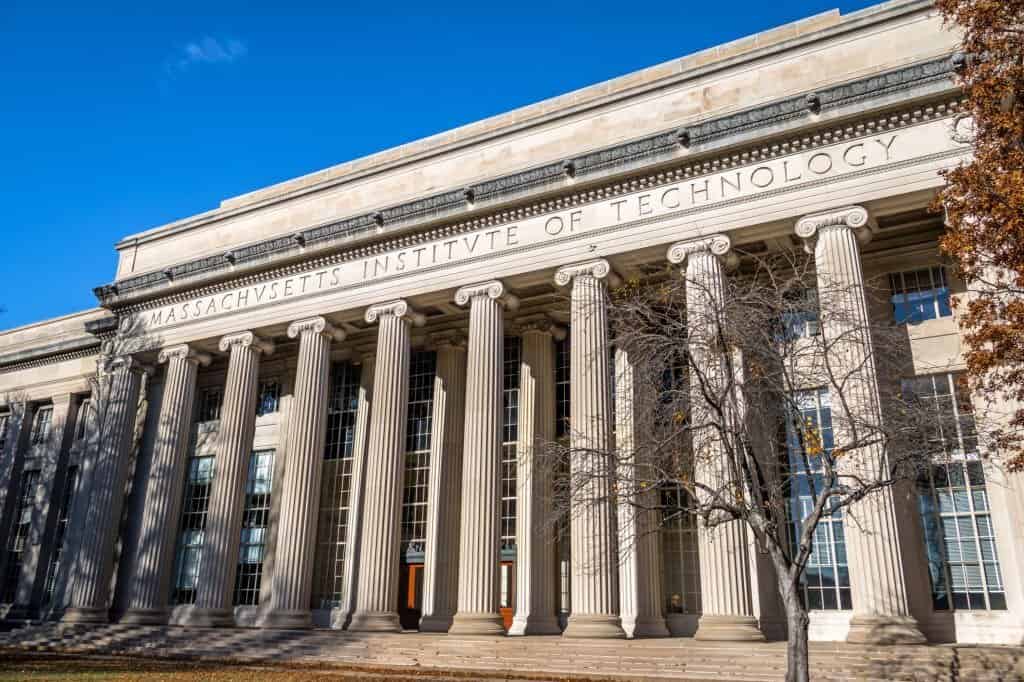 The critical and widespread alumni networks that affect the direction of careers promote lifelong relationships and contribute considerably to the creation and success of these institutions. They are a powerful force inside the esteemed world of Ivy Plus Schools in this investigation on the power of alum networks.
Ivy Plus Schools' Influential Alumni Networks
The enduring camaraderie among graduates, which stretches far beyond the constraints of campus buildings, is at the heart of the Ivy Plus experience. Ivy Plus School alumni networks are more than just clubs or organizations; they are potent communities that generate a sense of camaraderie, shared values, and mutual support among graduates.
With alums worldwide, these robust networks transcend time and geography, forming a tremendous force for positive change and advancement. Alums keep close relationships with their old masters by attending activities, mentoring current students, and donating their skills and resources to the university community.
Career Opportunities and Success
For Ivy Plus School graduates, the alumni network is a crucial resource for job development and promotion. The power of these networks is derived not just from their size but also from the everyday experiences and educational quality that bond alums together.
Alums frequently use their professional connections to secure internships, career opportunities, and collaborations. The vast network provides graduates a competitive advantage in their career ambitions by opening doors to businesses and organizations.
Furthermore, alumni networks provide a platform for mentorship and counseling. Graduates frequently find mentors among their peers who provide significant insights, industry experience, and support during critical stages of their careers.
Giving back and Support
Giving back is heavily embedded in the culture of Ivy Plus Schools. Alums acknowledge the significant impact of their education and generously give back to their alma maters through philanthropic donations. These contributions are critical in supporting many areas of institutional development.
University alumni contributions enable them to invest in cutting-edge research facilities, increase scholarship programs, and improve academic resources. This funding allows Ivy Plus Schools to attract excellent teachers, provide world-class educational experiences, and sustain a lively campus life.
Furthermore, alumni help preserve beloved traditions and generate a sense of pride and devotion among current students and graduates. Giving back connects generations of alumni, establishing a lasting sense of community and shared purpose.
Conclusion
Academic quality, intellectual discovery, and transformative higher education are hallmarks of Ivy Plus Schools. These universities' distinguishing features, including rigorous academics, famous faculty, and strong alumni networks, distinguish them as hubs of innovation and impact.
While Ivy Plus Schools are prestigious, they are not immune to access and diversity issues. Efforts to resolve these difficulties are critical if the transformational power of higher education is to be made available to all.
As we honor Ivy Plus Schools' contributions to the world, let us also imagine a future where the pursuit of knowledge, creativity, and positive change has no borders.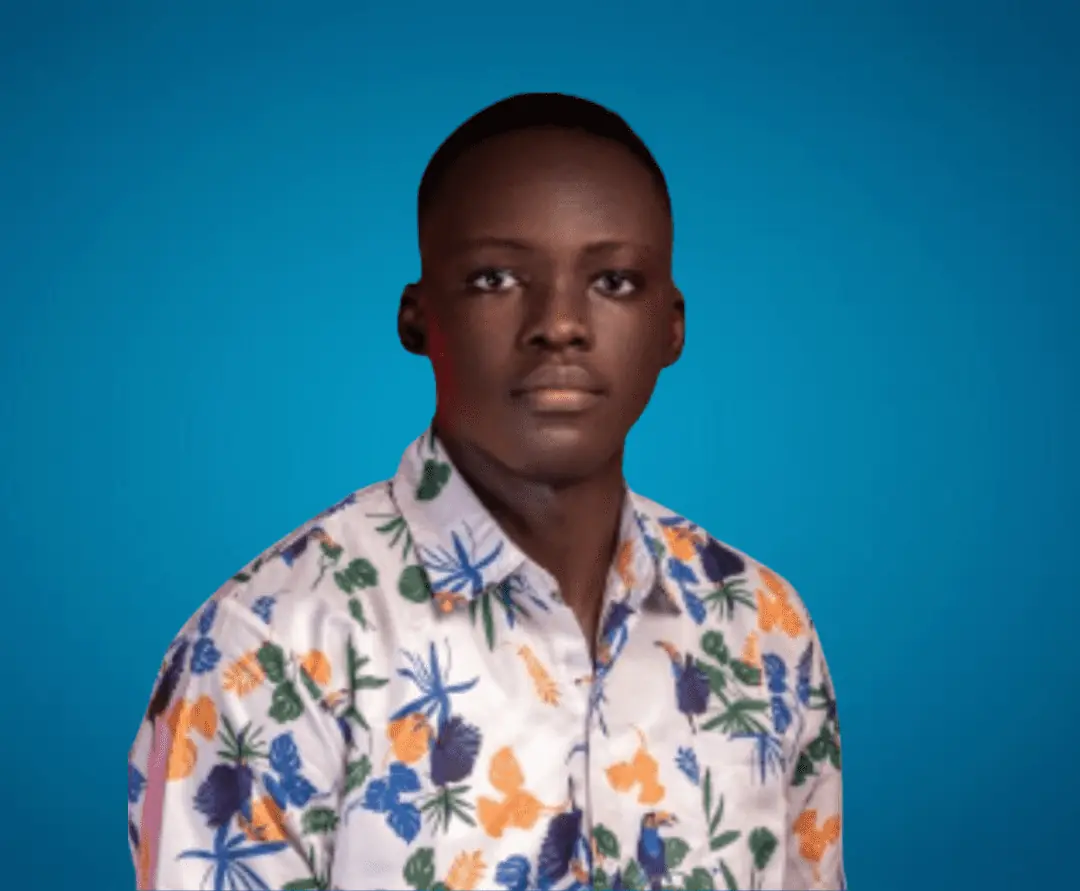 Sam is a brilliant young Nigerian biochemistry student and an aspiring entrepreneur. Despite facing many challenges, he has never lost his passion for learning and drive to make a difference in the world. Read more about him here.
Was this article helpful?