As humans, we are prone to making silly mistakes and errors, one of which we will discuss in this article. Most fresh out of high school students think they have it all figured out and underestimate the importance of JAMB in their career and life.
As said earlier, students make mistakes in WAEC, NECO, GCE, and even the Unified Tertiary Matriculations Examination, which everyone knows as JAMB. I know it can be frustrating to discover the mistakes and not catch them sooner.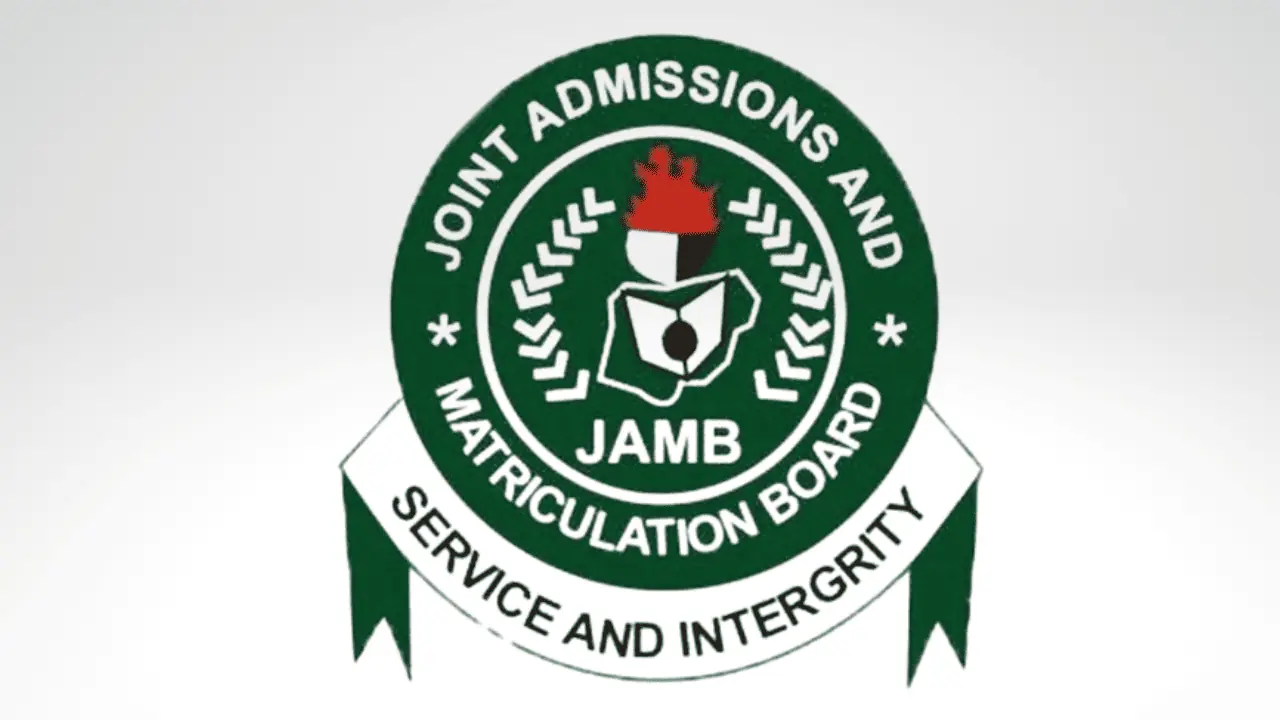 This article will clarify whether you can correct your JAMB subject combination in 2023, the procedure, and how to ensure it doesn't affect your admission. So, make sure you stick around till the end of it.
What Subjects Do You Choose in JAMB?
As you should know, unless this is your first time registering for JAMB, every candidate must select four subjects during the UTME registration. These subjects must align with the course the supposed candidate is interested in studying at their choice of institution.
I have no idea why it's four subjects instead of 5 or more, as in WAEC or NECO. What I do know is that it as always been that way since JAMB was established, probably before you even came into existence.
Now you have to make sure no mistakes are made while choosing these subjects, which leads us to the next point.
What if you have the wrong subject combination in JAMB?
Many JAMB candidates make the mistake of picking the wrong subject combo every year, and there's no one to blame but them. At least JAMB has released a brochure that should guide their decision.
While it's no use crying over spilled milk, you may be able to correct the combination, which we'll talk about next.
Can you Change your JAMB subject after registration?
Yes, you can change the JAMB subject combination after registering for the JAMB UTME/DE exam. In fact, JAMB confirmed it in a tweet when someone asked on Twitter.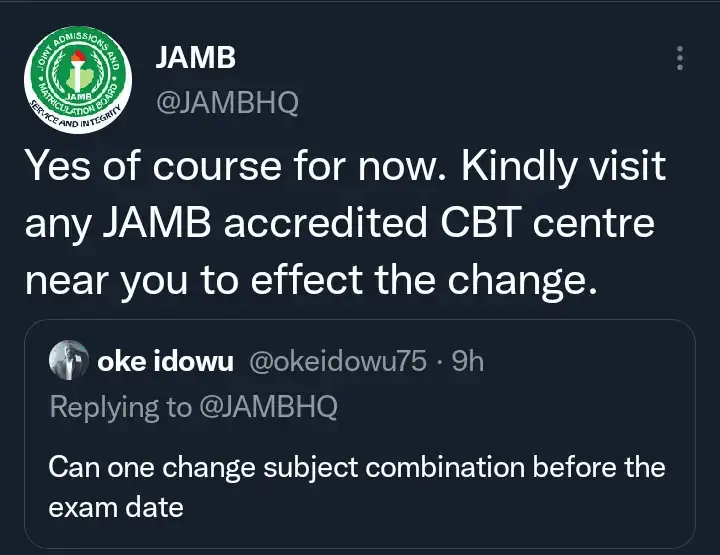 If you noticed, the board mentioned "for now" in its reply. Well, what does that mean? It means there's a closing date for correcting the subject combo in JAMB.
This deadline is usually before the exam commences, so you need to get it done asap. For example, the deadline for 2023 was March 31st, a few weeks before the exam was scheduled to start.
What if you forget to change it and you sit for the exam?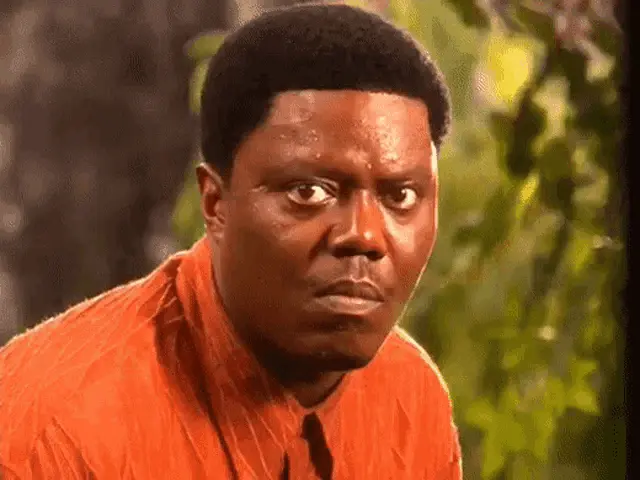 Well, you are left with three options:
Go with the flow. If you're lucky enough for your wrong subject combination to align with your chosen course, you can also go for it and continue with your admissions. However, only take this route if your guts tell you to or whatever you believe in.
The changer. You can also change your choice of institution or course on JAMB's website to align with your incorrect subject combo. Note that this isn't free and should only be done if you are interested in the course, or it will be a decision you may regret for years.
Game Over. Try applying for JAMB next year and forfeit this one. Don't relent and make good use of the time to study more and perform better in the following exams.
How to Change your UTME Subject Combo in 2023
If you still have some tie before the deadline specified by JAMB to change your chosen subject in UTME, you're in luck. Here's how to do it right:
Take your JAMB registration slip and some money (it's not free).
Go to any JAMB-accredited center near you instead of a cyber cafe.
Tell them you want to correct your JAMB subject combination. They will ask for more information, which will be done in less than 10 minutes.
Sign in to your profile on the JAMB portal to confirm it's successful.
Print a new slip showing the corrected details and make some copies for reference.
There you have it. All you need to know about changing your UTME subject combination in 2023. Hopefully, you enjoyed this article and will share it with others.
If you have any questions about JAMB, admission, or any educational stuff, feel free to comment or reach out to us on Facebook.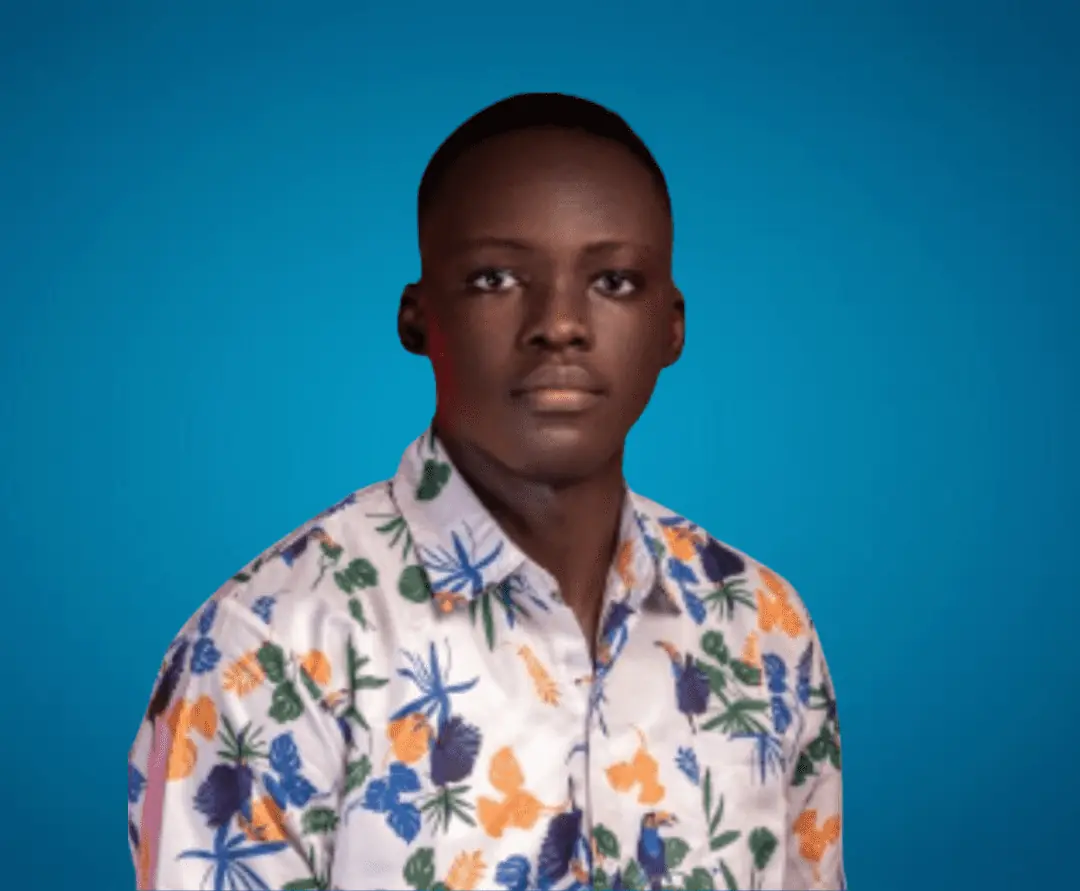 Sam is a brilliant young Nigerian biochemistry student and an aspiring entrepreneur. Despite facing many challenges, he has never lost his passion for learning and drive to make a difference in the world. Read more about him here.
Was this article helpful?