Physical therapists (PT) play essential roles in the health of their patients, but the place that physical therapist assistants occupy is no less critical. The decision to switch from a Physical Therapist Assistant (PTA) to a Physical Therapist (PT) is a vast career changer.
As a physical therapist assistant, you are already brimming with extensive experience and knowledge of physical therapy, providing help to rehabilitating patients, of course, under the supervision of a physical therapist.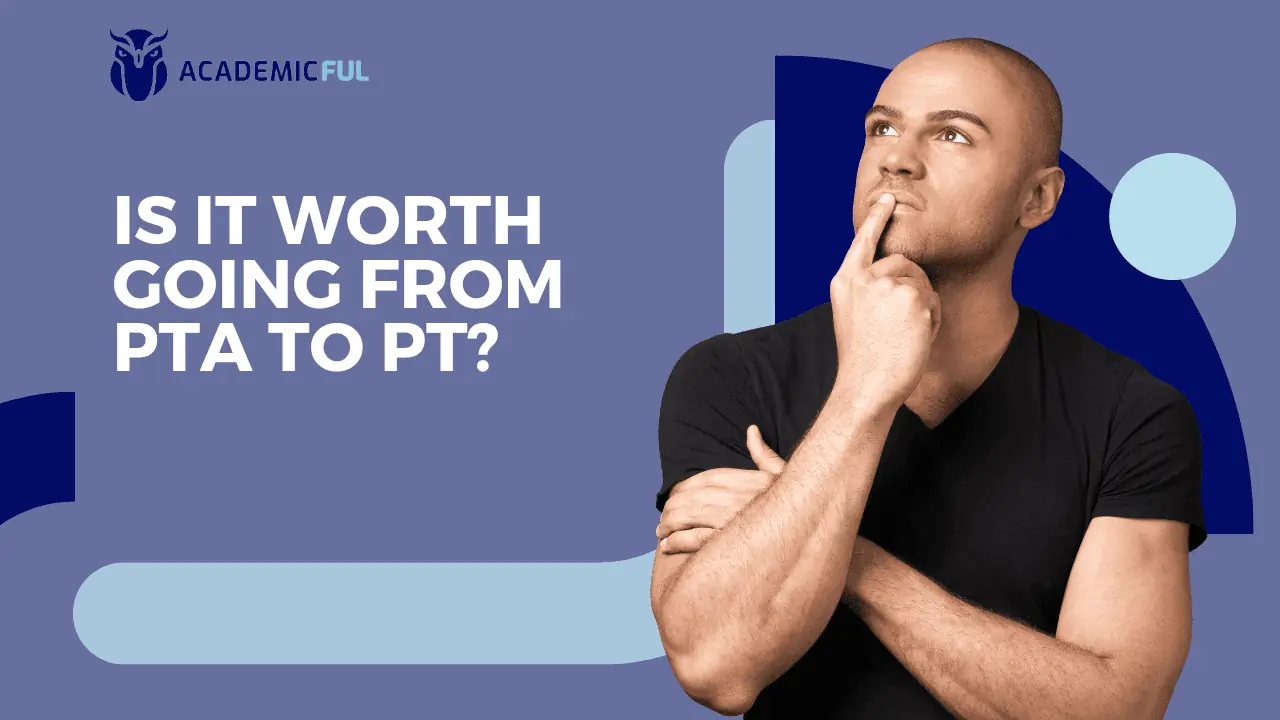 You may be looking to transition into PT because of the many opportunities and exposure you think it will afford you, which is not an invalid reason. For your guidance and information, this article highlights everything you need to consider as you switch from PTA to PT.
Can You Go From PTA to PT?
While it is possible to transition from Physical Therapist Assistant (PTA) to Physical therapist (PT), it is important to note that it requires additional education and experience. Below is an overview of the requirements.
Obtain a Bachelor's Degree; Although some may admit applicants with an associate's degree in given circumstances, typical PT programs demand hopefuls to have a bachelor's degree. And if you already have a bachelor's degree, you can proceed to the next step.
Finish Prerequisite Courses; For most PT programs, there are qualifying courses that prospective students must complete before applying. These courses usually include anatomy, biology, chemistry, physics, and physiology. If you are a PTA who has already completed some of these courses during your training, then that could stand in for parts of the prerequisites.
Apply to a PT Program; If you have fulfilled the prerequisites, you may apply to the Doctor of Physical Therapy program. Apart from the competitive nature of the application process, admission is based on factors like academic prowess, observation hours, letters of recommendation, and personal statements.
Complete a DPT Program; The DPT program takes three years to bag. It includes coursework, clinical rotations, and practical experiences. The perks of the program include expert knowledge and skills in physical therapy.
Get Licensed; Following completing the DPT program, you undertake the National Physical Therapy Examination (NPTE), and once you pass, you become licensed as a PT. Note that licensing requirements vary with states. Hence, you must process a license in the state you plan to practice.
Which is Better?
While the question of which is better ultimately depends on you, we have provided some pros and cons below to guide your decision.
Physical Therapist
Pros;
Advanced Expertise; PTs enjoy wider application and clinical training, which enables them to diagnose and treat several complex movements and musculoskeletal conditions.
Autonomy; PTs enjoy greater independence in making clinical policies and developing personalized patient treatment plans.
Professional Growth: PTs have more opportunities for career development, specialization, and leadership roles within physical therapy.
Higher Earning Capacity; Due to their advanced education and demanding responsibilities, PTs naturally receive higher earnings than PTAs.
Professional Recognition; PTs are usually regarded as primary healthcare providers who play remarkable roles in patients' health.
Cons
Length Training; You must complete a doctoral program before becoming a physical therapist. This translates into many years of schooling and possible student debt.
Complex Responsibility; To whom much is given, much is expected. PTs are exclusively and heavily responsible for patients' care and outcomes.
Physical Therapist Assistant (PTA)
Pros;
Practical Experience; Because PTA's are often directly involved with patient and treatment delivery, they tend to gain more hands-on experience.
Faster Entry to the Workforce; All you need to become a PTA is to complete a two-year associate's degree. This makes for a relatively quicker entry into the workforce.
Job Security; As PTAs are in high demand in many healthcare settings, they enjoy job stability in the growing field.
Cons;
Limited Autonomy; PTAs work under the invigilation of PTs and must adhere to treatment details as provided by the latter.
Lower Earning Capacity; PTAs do not earn as much as PTs, which makes sense considering the gap in education and responsibilities.
Career Advancement; PTAs have less in the way of career growth, and this is because they cannot work independently of PT's.
Physical Demands; PTAs do a lot of physical tasks, as they have to help patients with exercises and provide active care.
Is It Worth Going From PTA to PT?
If you are a PTA considering a transition to PT, you have a hundred questions to ask: "Is it worth going from PTA to PT." In this section, we help you with factors to think about.
1. Professional Growth and Autonomy;
A transition to PT makes for increased professional development and autonomy in healthcare. As a PT, not only will you have the leeway to assess and diagnose patients, but you will also be able to develop precise treatment plans and make significant clinical decisions. This extent of freedom can be personally gratifying and rewarding.
2. Career Advancement and Earning Capacity;
If you want to advance your career and increase earning potential, there has never been a better time to move to PT. PT is full of higher-paying positions and presents many opportunities for career advancement, plus the freedom to specialize in a field of interest.
3. Training Time and Commitment;
Switching from PTA to PT requires a DPT degree, which takes around three years of full-time schooling. Considering this investment of time, effort, and finances is important, particularly if you have other commitments that may suffer from it.
4. Job Satisfaction and Fulfillment;
When you are considering a transition, personal fulfillment is non-negotiable. Think, and be sure, if PT's added responsibilities and autonomy fit in with your career goals and motivation for healthcare.
5. Labor Market and Demand;
Sometimes, job details vary with area. One of the things you should find out is the competitiveness and demand for PTs in your area. This helps you arrive at a helpful decision.
How to Transition from PTA to PT
Research PT Programs; Look for accredited Doctor of Physical Therapy (DPT) programs that mesh with your career goals and the location you like.
Fulfill Prerequisites; Finish any of the prerequisite subjects for the DPT program, whether anatomy, physiology, or biology.
Apply to DPT Program; Tender your application to the DPT programs of your preference and ensure you meet all the application requirements.
Complete DPT Program; Once admitted, you resume and complete the DPT program, which usually takes up to three years of full-time study.
Pass Licensing Exam; The next thing after completing the program is preparing for the National Physical Therapy Examination (NPTE), passing, and obtaining your PT license in the state you intend to practice.
Conclusion
The decision to move from PTA to PT is ultimately personal and depends on your career goals, passion for healthcare, and interest in further education.
While pursuing a DPT degree demands ample time and financial resources, many incredible financial opportunities come with it. This article has provided diverse factors you need to consider before making this life-changing move. We hope it helps.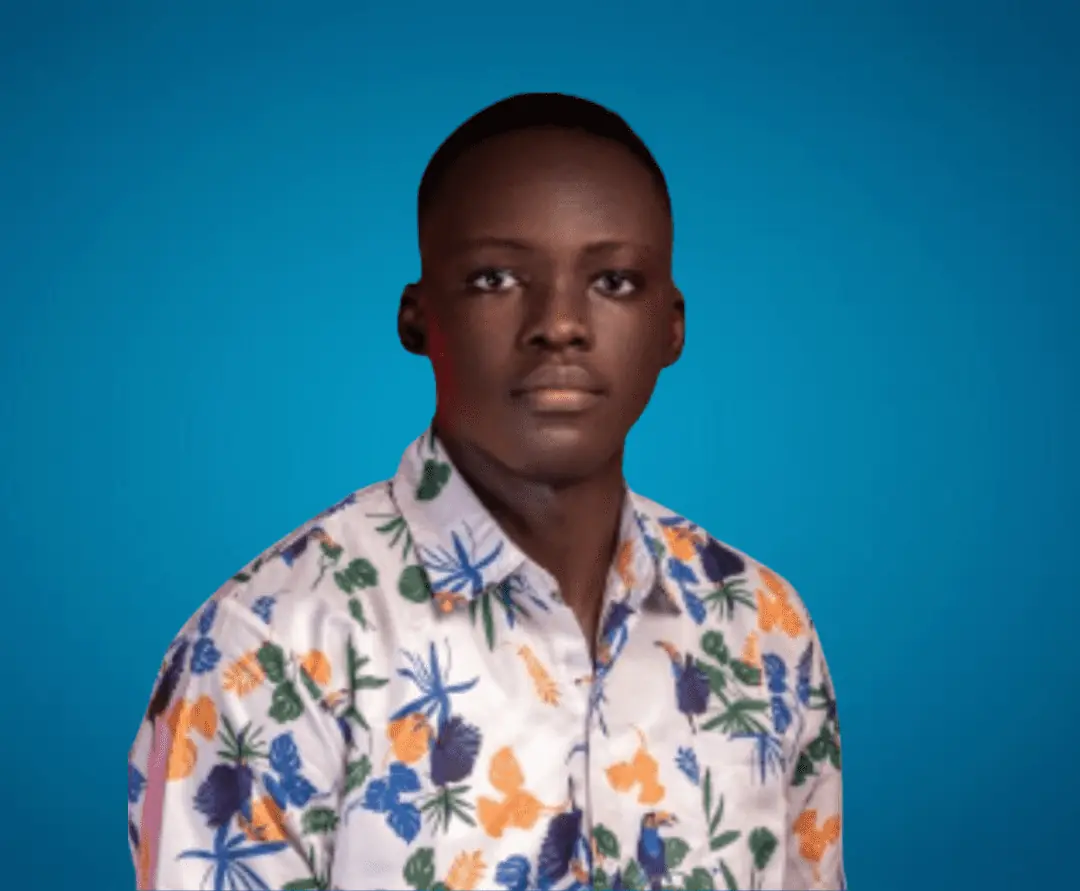 Sam is a brilliant young Nigerian biochemistry student and an aspiring entrepreneur. Despite facing many challenges, he has never lost his passion for learning and drive to make a difference in the world. Read more about him here.
Was this article helpful?