Continuing education is a perfect way to improve your professional skills and earn more money, and UCLA Extension is among the best schools for continuing education in the US.
Whether or not attending the school is worth it isn't easy to determine if you haven't been a student at UCLA Extension. While listening to reviews might help, your metric to decide the quality of an institution might be different from others. The best way is to understand what studying at school looks like so you can decide for yourself.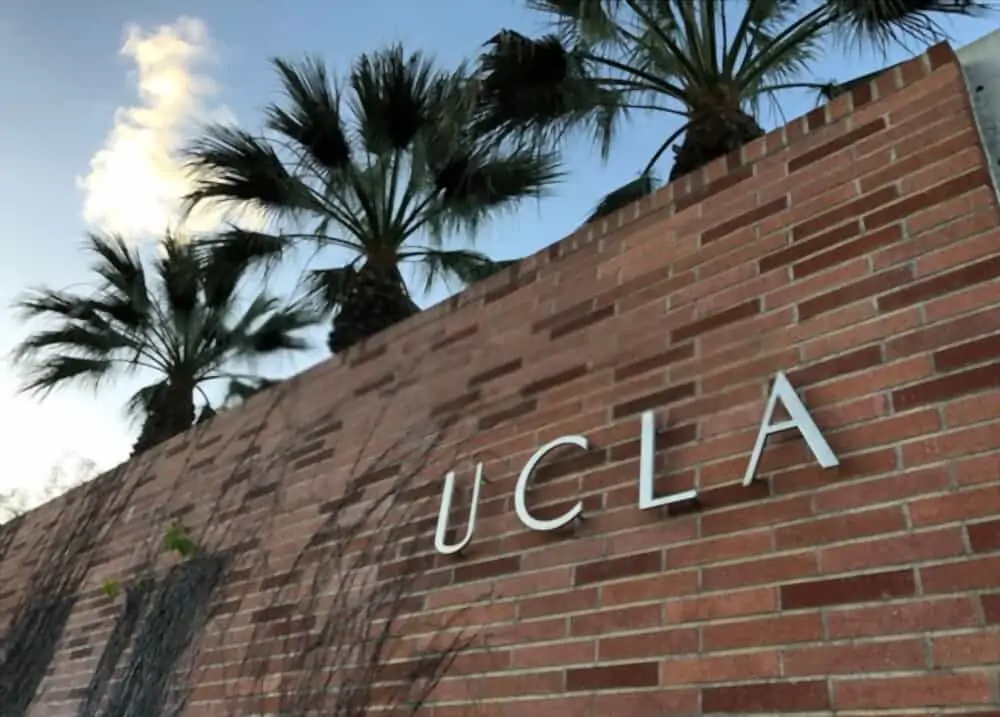 This article will educate you on everything you need to know about attending UCLA Extension as an in-state or international student. By the end of the article, you'll be able to determine if attending UCLA Extension is worth it or if it's just a waste of time.
What Is UCLA Extension?
UCLA Extension is an institution for continuing education at the University of California. The school tutors over 40,000 students annually, making it the most extensive single-campus continuing education system globally.

UCLA Extension has over 100 certificate programs in filmmaking, marketing, general business studies, project management, graphic design, and many others.
The time frame for completing these programs spans two to eight quarters, depending on the type you want to study. A quarter lasts three months, meaning you'll spend around 12 months at school for a five-quarter course.
Additionally, you get to perform the Optical Practical Training (OPT) with one year of paid work experience once you've completed your study.
UCLA Extension allows you to take its courses online or in physical locations. The learning experience online is almost as perfect as in the physical classes, and students using the method get equally good grades. Qualified and experienced instructors tutor you using the best techniques.
The physical classes at UCLA Extension are comfortable and make comprehension easier. Online classes are well-optimized and easily accessible for international students. Whichever way you learn, you're in the right hands at UCLA Extension.
How to Apply for UCLA Extension
Applying for UCLA Extension isn't difficult if you know the process involved. Here are the steps to applying for a program at UCLA Extension.
Download the Application Form: To kickstart the process, visit the UCLA extension website and download the application form. After downloading it, enter all the required details and submit.
Submit Your English Proficiency Test Results: The next step is submitting your results. This step is mandatory if you're an international student, as it proves to the school that you can take classes in English. You can request the waiver form if you submit all your documents in English or as an in-state student. UCLA Extension has set minimum scores for the different proficiency tests that you can check on its website.
Submit Academic Transcripts: Next is to submit academic transcripts from your previous schools and a passport copy.
Tender your "Estimated Total Expense: You'll also have to tender financial proof that you can self-sustain yourself throughout your program if you're an international student.
Pay the Application Fee: After doing all these, pay your application fee of $500 and wait for the school to communicate essential information. It usually takes around two weeks after your application for the school to tell you whether or not it gives you admission. You can settle other necessary fees and begin classes once UCLA confirms your admission.
UCLA Extension Tuition 2023
The tuition at UCLA Extension varies depending on the program that you want to study. Some courses take two quarters, others three, and some can take up to 6 quarters. The more time you spend studying a certificate program, the more you're most likely to spend.
UCLA Extension's tuition ranges from as low as $11,480 for a two-quarter Sustainability program to upwards of $37,000 for a six-quarter Interior Design: Foundation Level program. Research the amount it costs to study your specific program to avoid discrepancies. You can find details of the tuition on the UCLA Extension's website.
UCLA Extension Housing Options

The three most common housing options at UCLA extension are the dormitory, apartments, and homestays. You could decide to live in the dormitory, which lets you interact with your fellow students and keep you within reach of your classrooms. You'll have to eat at a cafeteria if you reside in the dormitory.
If the first option isn't your thing, you could decide to live in apartments. Apartments can be moderately or lavishly furnished, depending on your affordability. You get a kitchen and other facilities like a parking space or pool and can decide to live alone or share it with other students.
Students can also decide to live in the Homestays. Homestays let you live and interact with your family in Loans Angeles as your school. You can live privately or share your room. Whether in a private or shared room, you'll get a standardized meal plan.
Extra Curricular Activities at UCLA Extension
Extra-curricular activities make schooling fun and are a way to explore your other interests and activities while learning. UCLA has extra-curricular activities for you, no matter your interest. The school has over 1,000 clubs and organizations you can join on campus.
Sports-wise, UCLA is also one of the best around. It has state-of-the-art facilities and equipment to play your favorite sports like Basketball, Football, or even soccer.
Some popular sporting facilities at the school include the Los Angeles Tennis Centre, Sunset Canyon Recreation Centre, John Wooden Recreation and Study Centre, and many others.
You can also take extra-curricular courses in fitness, martial arts, dance, soccer, and swimming with a little additional fee. Most of these classes cost around $60 as of 2023. Aside from getting health benefits from these sports, you can network with other students of similar interests.
Is UCLA Extension Worth It?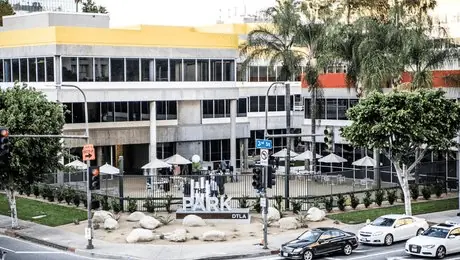 Every school has pros and cons, but the advantages of attending UCLA Extension outweigh the disadvantages. The variety of programs you can study at the school puts it ahead of most other continuing education programs. Additionally, you share classes with students with high intellectual abilities like you and network with them.
Finding employment after finishing school is relatively easy, thanks to the school's prestige. Graduates of UCLA with good grades are in high demand in the labor sector. The campuses are also great, with fine meals and fun extra-curricular activities.
Don't forget the possibility of Optional Practice Training if you're done with your programs. It's a viable way for international students to get paid work experience in the US before starting work properly.
One of the cons of UCLA Extension is that part-time working opportunities for international students are limited. It's best to have enough money to sustain you throughout your stay at the school if you're an international student.
Conclusion
UCLA extension is arguably the best school for continuing education in the US, and the chances you'll regret your time there are low. The infrastructure is outstanding, the teachers and students are fantastic, and the city of Los Angeles is a paradise.
Additionally, UCLA Extension has notable ex-students who have excelled in various fields. Among these ex-students include Troy Aikman, James Fanko, and Marilyn Monroe.
The key to having a successful stay at school is to focus on your studies and get good grades. Network with your fellow students and participate in extra-curricular activities. If you make the best use of your stay at the institution, every second will be worthwhile.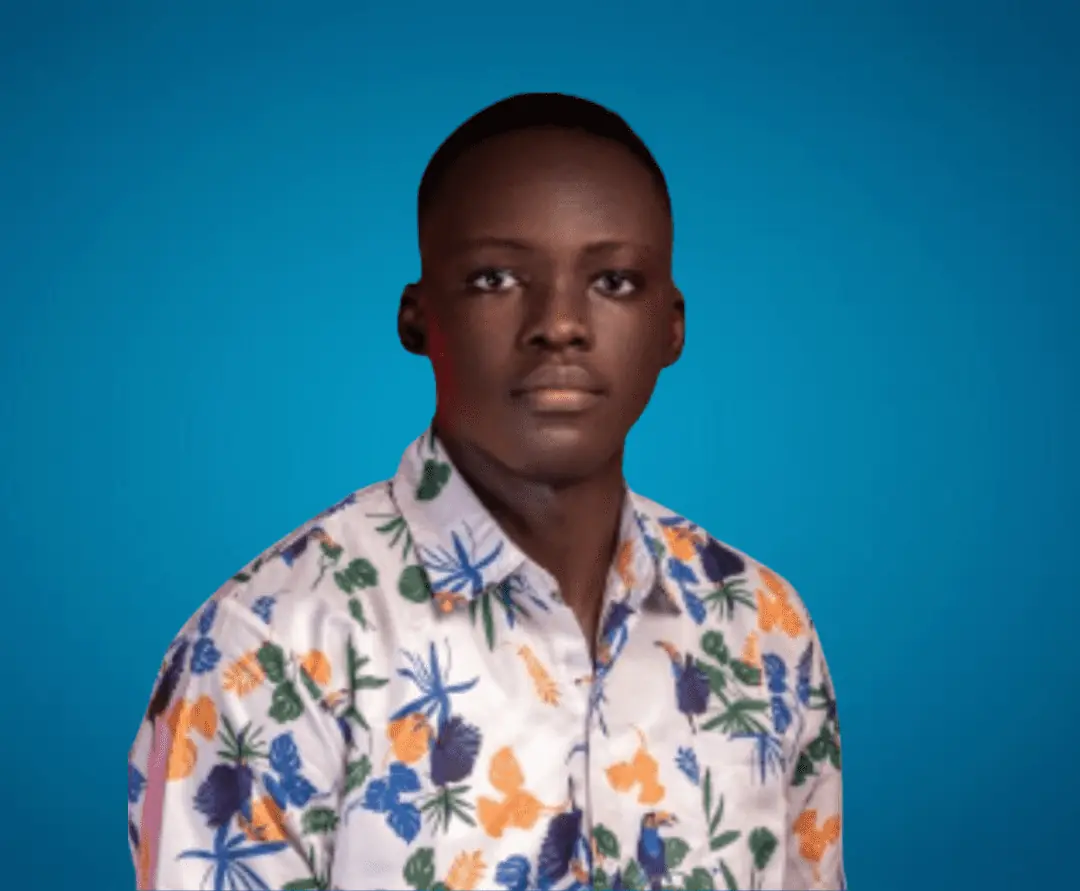 Sam is a brilliant young Nigerian biochemistry student and an aspiring entrepreneur. Despite facing many challenges, he has never lost his passion for learning and drive to make a difference in the world. Read more about him here.
Was this article helpful?