Most people believe that the harder it is to get into a certain higher institution, the more prestigious it is. Well, this is not the case for the University of California Merced.
This article will examine the UC Merced acceptance rate for 2023 and its admission and GPA requirements for first-year and transfer students.
Without further ado, let's get started.
How hard is it to get into UC Merced?
Gaining admission to UC Merced is not hard. The school is not as selective as other prestigious schools in the University of California system. Applicants who meet the requirements set by the institution have a better chance of getting accepted to UCM than any other UC school.
While it may be the new kid on the block, UC Merced does not settle for less when reviewing applications. Applicants who have bad academic performance or are not eligible for admission are rejected.
If you are among the top 9% of your high school class, are a California resident, and were not accepted at any of the UC schools you applied to, you can apply for UCM's Count Me In Program.
This program not only gets you a straight admission ticket into the institution, but you will also get some financial aid opportunities to fund your education. You have about 2-3 weeks to accept the provisional admission offer.
UC Merced acceptance rate 2023
The UC Merced acceptance rate for 2022 is 90.4%. The school received over 26,000 freshman applications for the class of 2027, and most of these applicants were offered admission.
Compared to the freshman admit data for the previous year, the University of California Merced saw a decrease of about 15.4% in applicant numbers. Also, 86% of these applicants are legal residents of California.
The low yield rate is due to most applicants using UCM as a backup plan. While it doesn't sound like a bad idea, UC Merced is rapidly growing and is even among the top 100 public universities in the US.
Below are the acceptance rates for the University of California Merced for the past five years.
| Year | Acceptance Rate |
| --- | --- |
| 2019 | 71.9% |
| 2020 | 84.8% |
| 2021 | 87.6% |
| 2022 | 90.4% |
| 2023 | N/A |
Accepting almost anyone isn't as bad as most people think; it doesn't affect the institution's prestige. Most well-known universities today probably experienced the same thing in the past.
Also Read:
UC Merced transfer acceptance rate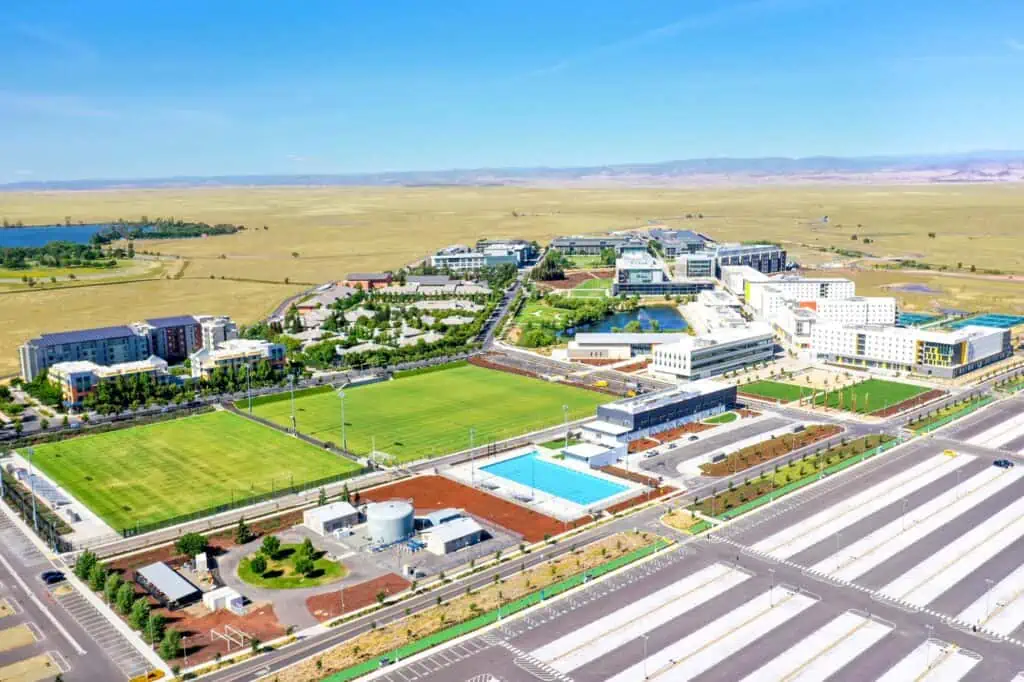 For fall 2021, UC Merced had a transfer acceptance rate of 63% and a 9% yield rate. The school received nearly 4000 transfer applications for the class of 2027.
About 96% of these admitted transfer students were from Califonia community colleges. Admitted students had an average GPA of 3.4, while those enrolled had an average GPA of 3.21 on a 4.0 scale.
Below is UCM's transfer acceptance rate by major.
| Major name | Acceptance Rate |
| --- | --- |
| Anthropology | 79% |
| Computer science and engineering | 34% |
| Economics | 74% |
| Environmental engineering | 34% |
| History | 79% |
| Management and business economics | 68% |
| Mechanical engineering | 61% |
| Political science | 73% |
| Psychology | 80% |
| Public health | 61% |
| Sociology | 73% |
| Undeclared | 73% |
Regardless of the transfer pathway you take at UCM, you must meet the GPA requirement, complete the required semester units, and meet the prerequisites for your intended major.
Those transferring from California community colleges can apply for the UC Merced Transfer Admission Guarantee (TAG) program to increase their chance of getting in. Students must wait for their TAG decision before submitting the UC application.
UCM GPA Requirements & Statistics
Freshman applicants who are California residents need a minimum GPA of 3.0 or above, while non-residents need at least a 3.4 GPA to be considered for admission. This equates to getting as many As as possible.
According to UCM"s freshman admit data for fall 2022, admitted students had an average GPA of 3.79. This implies that to be considered a competitive applicant; you must aim for something around 3.8-4.0.
On the other hand, in-state students intending to transfer to UCM need a minimum GPA of 2.4, while out-of-state and international students need at least a 2.8 GPA on a 4.0 scale in UC-transferable courses.
According to UCM's admitted transfer students' profile for Fall 2019, those offered admissions had an average GPA of 3.3 on a 4.0 scale. A 3.5 GPA will probably make your application stand out.
The University of California Merced does not use standardized test scores (ACT/SAT) for admission purposes. It may only be accepted for course placement after you enroll.
University of California Merced Admission Requirements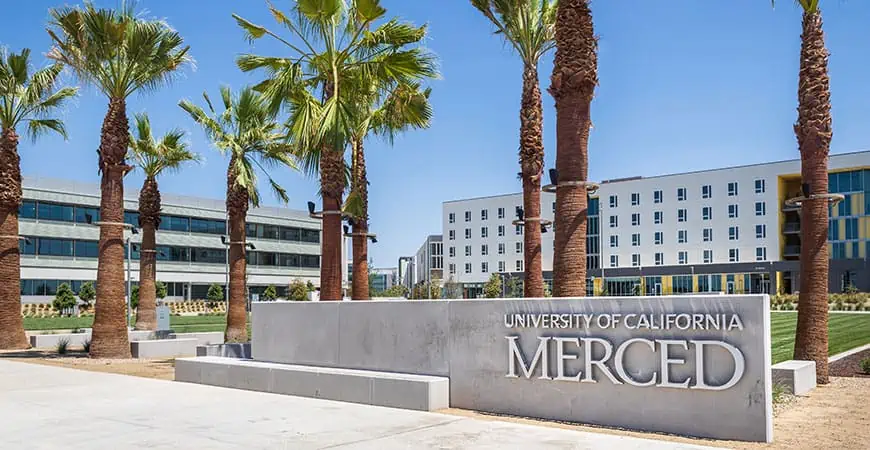 Below are some of the selection factors used by UCM for undergraduate admissions.
1. GPA. Your GPA is the first thing anyone reviewing your application will check. Ensure you meet the GPA requirements and have no grades below a C.
If you apply as a first-year student, the 15 college preparatory courses must be completed. Honor courses such as Advanced Placement (AP), International Baccalaureate (IB), and UC-transferable college courses get you an extra point per semester.
2. Residency. Regarding admission and financial aid, all schools in the UC system give preference to California residents. If you are an OOS or international student, you may need above-average stats to get in.
California residents can go through the local, statewide, and/or alternate paths when submitting their applications.
3. Personal achievements. These can be achievements in special projects, talents, awards, volunteer/community service, and demonstrated leadership potential. For example, you will likely get in if you did a summer internship at Google and intend to study computer science and engineering at UCM.
4. Progress and advancement in academic subject areas. Some students start as below-average students and earn great grades in some subject areas. This shows the admission committee that such a student is hardworking, persistent, and a good fit for the school.
5. Rigor of senior year. You can try to take some AP classes or any other honor courses accepted by UCM in your senior year for this. Don't bite off more than you can chew; try to find a balance. Earning a D o F grade in honor courses is useless.
Conclusion
The University of California Merced is not a beautiful and research-oriented school. It is the youngest institution in the UC system. It admits more than half the number of applications it receives and enrolls more than 2,000 students annually.
By now, you must have known the UC Merced acceptance rate for freshmen and transfer students and what it takes to be selected. If you have any questions or suggestions, use the comment section below.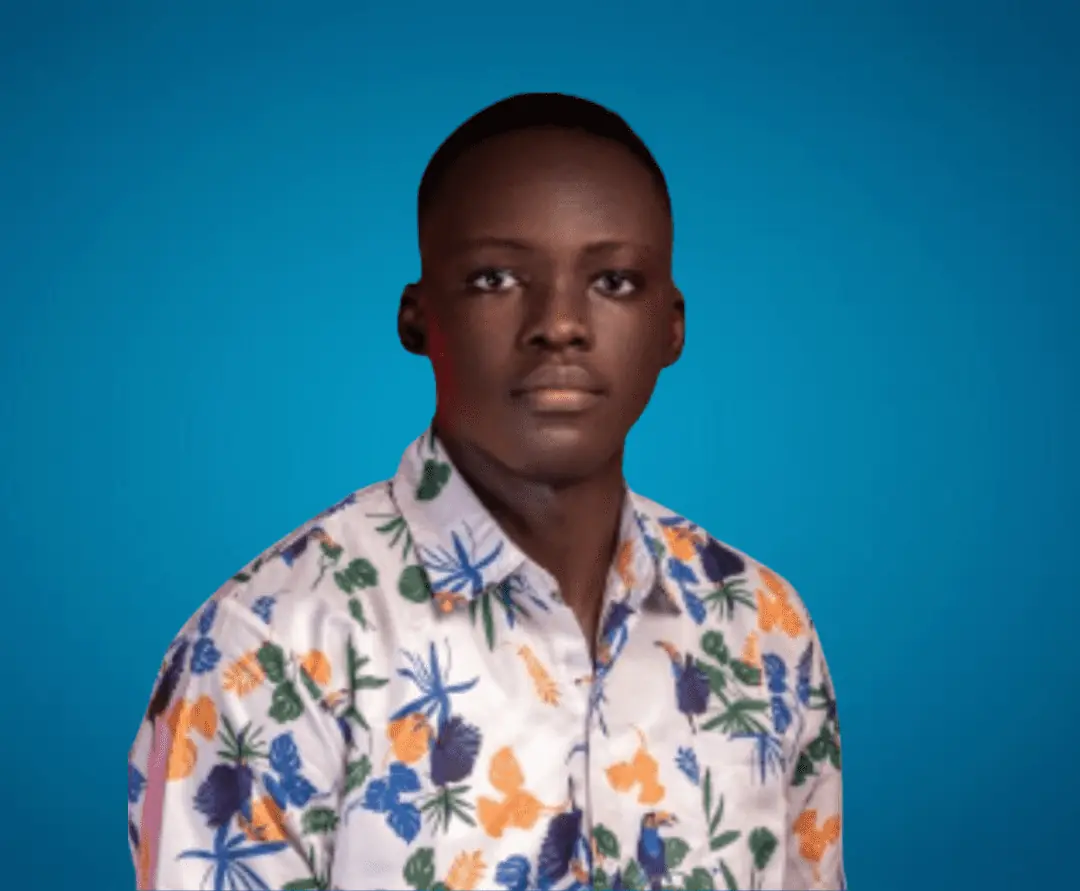 Sam is a brilliant young Nigerian biochemistry student and an aspiring entrepreneur. Despite facing many challenges, he has never lost his passion for learning and drive to make a difference in the world. Read more about him here.
Was this article helpful?