The University of California San Francisco is one of the best institutions to get graduate-level medical education in the US. While it does not receive a lot of applications like other schools in the UC system, it is very selective.
In this article, we'll review the UC San Francisco acceptance rate, admission stats, and requirements for all its professional programs in 2022.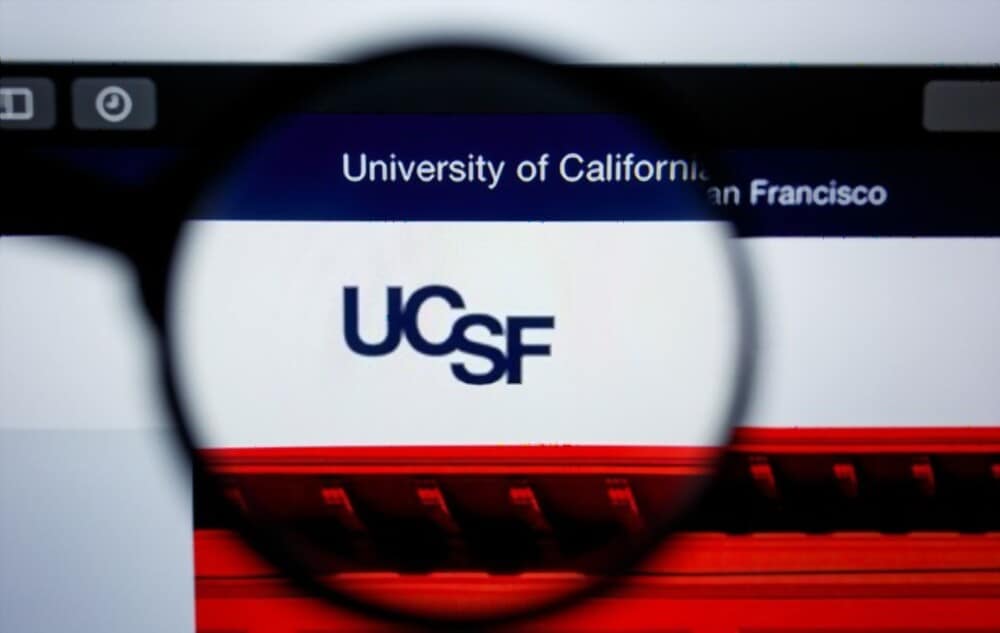 Enough of the formality, let's get to business.
Is UC San Francisco hard to get into?
Yes, getting into the University of California San Francisco is tough. The school is very selective and employs one of the best holistic review systems.
Being one of the best dental schools in the US, only a few applicants are offered admission to UCSF annually. It is the only medical-oriented public university in the University of California system.
More than 70% of students offered admission at UC San Francisco are California residents. This means that admission spot for out-of-state and international students is limited and only competitive students are selected.
UC San Francisco acceptance rate
The University of California San Francisco has an overall acceptance rate of 14.8%. This means that out of every 100 applicants, only about 15 students are offered admission.
You can find the acceptance rate for each professional school at UC San Francisco below.
| School | Acceptance Rate |
| --- | --- |
| Dental School | 6.4% |
| Medical School | 2.6% |
| Nursing School | 24.7% |
| Pharmacy School | 25.4% |
Also Read:
UC San Francisco Admission Statistics
Below are the admission statistics for each professional school at the University of California San Francisco.
UCSF Dental School
Gender
Residency
63.3% in-state
33.3% out-of-state
3% international
Dental Admission Test
DAT Academic Average: 22.8
DAT Total Science: 17-30
Grade Point Average
Cumulative average GPA: 3.65
Cumulative average science GPA: 3.60
Admit Data
1,537 applications received
99 applicants admitted
60 students enrolled
UCSF Medical School
Gender
Average GPA: 3.87
Median MCAT: 516
Residency
78% in-state
22% out-of-state
Admit Data
9,820 applications received
547 applicants interviewed
161 students enrolled
UCSF Nursing School
Gender
85% female
14% male
<1% not specified
Residency
76% in-state
21% out-of-state
3% international
First-generation College Graduate: 37%
Admit Data
891 applications received
220 applications accepted
186 students enrolled
UCSF Pharmacy School
Residency
88% in-state
9% out-of-state
3% international
GPA
Cumulative GPA: 3.53
Average science GPA: 3.44
Admit Data
500 applications received
127 students admitted
What GPA is required for UC San Francisco?
School of Medicine: You need a minimum overall GPA of 2.94 and a 496 MCAT score to apply. However, applicants need at least a 3.90 GPA to be considered competitive.
School of Dentistry: While applicants need a minimum GPA of 3.0 on a 4.0 scale to apply for the DDS program, an applicant with a 3.70 GPA is considered competitive.
Nursing School: Applicants need a minimum GPA of 3.0 on a 4.0 scale verified by official transcripts to apply. A waiver on the GPA requirement can be requested for the MEPN program.
Pharmacy School: A minimum undergraduate GPA of 2.80 is required to apply. An applicant with a 3.60 GPA is considered competitive.
What does UCSF look for in applicants?
The University of California San Francisco uses cognitive as well as non-cognitive factors when reviewing applications. Let's look at some of them.
1. GPA. Your Grade Point Average (GPA) is the most important admission requirement. Every professional school at UC San Francisco has its GPA requirements.
Although taking some AP classes can help complement your GPA, it must be verified on your college transcript. The class profile should give you the GPA required to be considered a competitive applicant.
2. Academic prerequisites. You must fulfill all academic prerequisites and verify that your coursework is approved by the University. Premed students must earn a baccalaureate degree before entering UCSF medical school.
All prerequisites must be completed before July 1 of the year of entry into the program. Also, only 105 acceptable quarter units can be transferred from a junior or community college.
3. Admission tests. The medical school requires Medical College Admission Test (MCAT) for all applicants, pharmacy school requires Pharmacy College Admission Test (PCAT), and dental school requires Dental Admission Test (DAT).
Your scores on any of these tests reflect your ability and determine if you are getting in or rejected. Test scores older than 3 years are not accepted for admission by UC San Francisco.
4. Interview. Those applying to UCSF medical school are scheduled for 2 interviews which last about 40 minutes each and only about 500 students are interviewed each year. The interviewers are usually faculty members and/or medical students.
For the pharmacy school, the interview process is a bit complicated. The interview is by invitation only and the school interviews about 250 applicants annually.
Declining the invitation gets your application instantly rejected. The interviews are done on the zoom application and each lasts about 45 minutes.
Apart from the main interview, you will also be given a topic to write an essay on within 45 minutes online. You can prepare for the interviews by improving your communication skills, learning from UCSF students, researching your field of study, and honing your writing skills.
5.. Residency. All applicants are required to include their current state of residence in their application. Legal residents of California pay lower fees and are given more preference.
Out-of-state students can obtain residency by residing in California for at least 12 months before applying to UCSF. International students must submit their official documents, transcripts, proof of fund, and other required documentation.
6. Letters of recommendation. Recommendation letters describe you, your contributions, and your potential from the perspective of someone you have worked with. They are even more important than extracurriculars.
You need to submit about 3-5 of them online. Make sure they are written by someone who understands your clinical or research skills.
Generally, recommendation letters from family friends, or associates are not useful.
7. Clinical experience. About 100-500 hours of clinical experience is good enough. Some applicants take gap years just to increase their clinical or research experience.
Conclusion
Out of UC San Francisco's 4 professional schools, its school of medicine is the hardest to get into. With a less than 3% acceptance rate, it's one of the most selective medical schools in the nation.
Apart from outlining UCSF's acceptance rate and admission statistics, we also explained some of its selection factors used for admission purposes. Kindly consider sharing this article with others 🙂