This article will take a gander at the West African Examination Council registration. This will highlight the steps to register for WAEC in 2023.
The procedure is not that big as it can be done by just visiting their website or application portal. The closing date for WAEC 2023 registration is March 20th, 2023.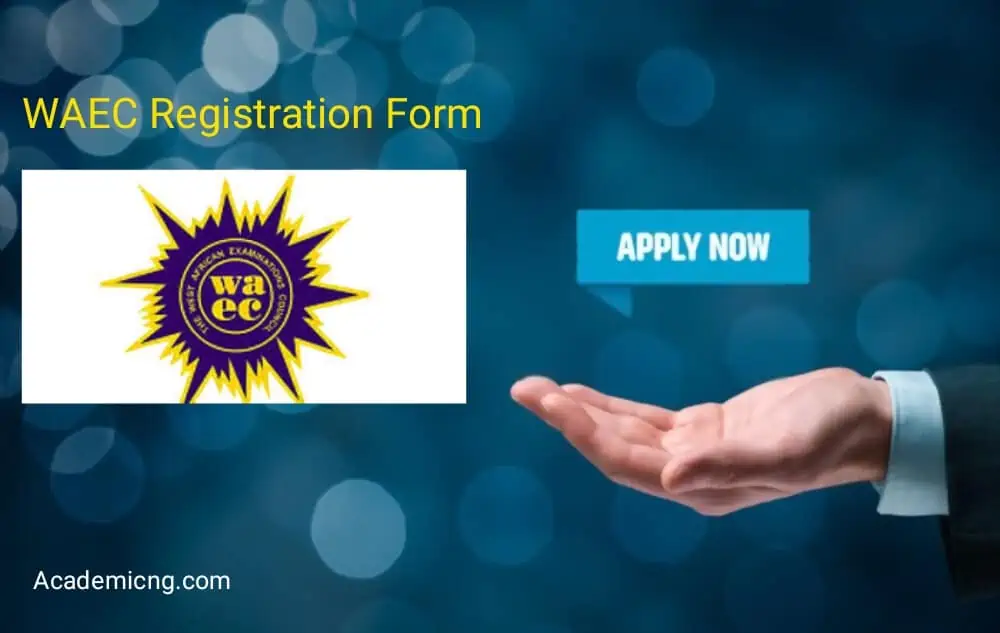 Payment of WAEC 2023 Registration Fee
Before anything, you will be required to pay the registration fee for WAEC Examination.
Candidates must pay an eighteen thousand naira (N18,000) registration fee at any branch of any of the following banks or an authorized agent to acquire the Registration PIN and Information VCD: Access Bank Plc; First Bank of Nigeria Plc; Sterling Bank Plc; Zenith Bank Plc; Diamond Bank Plc; First City Monument Bank Plc; Skye Bank Plc; Union Bank of Nigeria Plc; Ecobank Ltd; Guaranty Trust Bank Plc; Stanbic IBTC Bank Plc; United Bank for Africa Plc; Fidelity Bank Plc; Heritage Bank Plc; Standard Chartered Bank Plc; Unity Bank Plc; WEMA Bank Plc; Union Bank of Nigeria.
Candidates must also pay a commission of 500 Naira (N500.00) to the banks/accredited agents.
How to Register for the WAEC 2023 Exam
The registration process of WASSCE for School and Private Candidates will be conducted entirely online. After acquiring the Registration PIN, candidates should log on to www.waecnigeria.org for registration.
Candidates should also be aware that the registration process is set up to support biometric features used for validation at the testing centers.
Let's look at the 2023 WAEC registration procedures.
First, ensure your NIN (National Identification Number) is ready. Go to any NIMC registration centers near you to get yours.
Candidates should register at https://registration.waecdirect.org/ after receiving their Registration PIN.
During the registration period, candidates must complete registration within two weeks of their first visit to the website.
They should double-check their names, gender, passport photos, dates of birth, and subjects.
They must also print the WAEC Photo Card as proof of successful registration and for identification purposes during the examination. The PIN for the Result Checker will be on the Photo Card.
For fingerprint registration, only a Digital Personal Scanner should be utilized.
If you are registering for WAEC for school candidates (SS3 students), all of these should be done at the school you want to do the exam. Similarly, private or external candidates should do the registration at their centers.
Registration for Walk-in-Candidates
Candidates who wish to register for the examination after the deadline for submissions has passed may be accommodated as "Walk-in-Candidates" if they do so at least twenty-four hours before the scheduled time of the paper (s) they intend to write.
Thirty Thousand Five Hundred Naira (N30,500.00) is the price for "Walk-in-Candidates."
Registration for Candidates with Special Needs
Candidates with special needs will register online in the same way as normal candidates. Still, they will be required to clearly explain their disability, such as blindness, low eyesight, spasticity, speech impairment, and so on.
Additional Information For WAEC Registration 2023
Candidates for the WAEC should be aware of the following information:
Before registering for the exam, candidates should view the Information VCD.
Candidates should be aware that registration is required.
Passport-size images of acceptable quality must accompany entries, not "wait and see" photographs. BLUE OR RED MUST NOT BE USED AS A BACKDROP IN SUCH PHOTOS. The image should be 275 x 314 pixels in size. Entries with unacceptably posed passport photos will be disqualified.
Candidates should read the WAEC Regulations and Syllabuses and the Examination Timetable, which they can obtain by entering their Registration PIN on the WAEC website (waeconline.org.ng).
Candidates must attend exams in mufti and without weapons. No professional uniform of any type will be permitted in the test halls.
Candidates taking the exam at more than one location will have their results canceled.
Any candidate who enters the examination hall with a cell phone or other electronic device will have their complete exam results canceled.
Candidates must double-check their entries before uploading them, as the Council will not be held liable for any inaccuracies in their information. As soon as the inspection begins, requests for rectification of any information will not be considered.
Candidates must bring their authentic Photo Cards to the examination hall.
Candidates who cheat on exams will not only have their scores canceled, but they may also face criminal charges.
Candidates must give a valid email address and phone number(s) during the application process.
What is the procedure for registering for WAEC exams?
A. The Council normally publishes information on entry periods and processes in national newspapers. In the case of the WASSCE, for example, the Council holds two exams each year, the first for school applicants in May/June and the second for private candidates in October/November.
The May/June WASSCE and the November/December WASSCE are both registered via the internet (online). The May/June exam is for school candidates, and the schools are submitting applicants to take care of all entry processes.
A potential candidate buys an admission scratch card, which allows him or her to fill out the entry form on the Council's registration website, www.waeconline.org.ng.
The identification photo card, which contains crucial information about the candidate's center name, location, number, and the topics entered, is then printed from the website by a registered candidate.
The examination timetable and topic syllabuses are also provided on the website for prospective candidates. It is vital to remember that once a potential applicant pays the authorized charge to the accredited selling agent, he or she receives the payment receipt and pin.
What are the requirements for taking the WASSCE Examination?
A. Candidates must register for a least eight (8) and a maximum of nine (9) topics and sit for them.
The following items must be included: (i) English, (ii) Mathematics, and (iii) At least one Nigerian language (see footnote) (iv) A minimum of one of physics, chemistry, or biology. (v) At least one of English Literature, History, or Geography. (vi) At least one vocational course or Agricultural Science.
These are the most important subjects. In addition to the above, each student must take three of the following subjects that are not already offered as core subjects: Biology, Economics, Physics, Bookkeeping, Chemistry, Typewriting, Further Mathematics, Shorthand, Commerce, History, Geography, English Literature, Agricultural Science, Woodwork, Health Science, Auto-Mechanics, Building Construction, Music, etc.
| | |
| --- | --- |
| Starting Date: | February 2023 |
| Closing Date: | March 2023 |
That's it on how to register for WAEC 2023 Examination. We believe you now know what's required and the registration processes.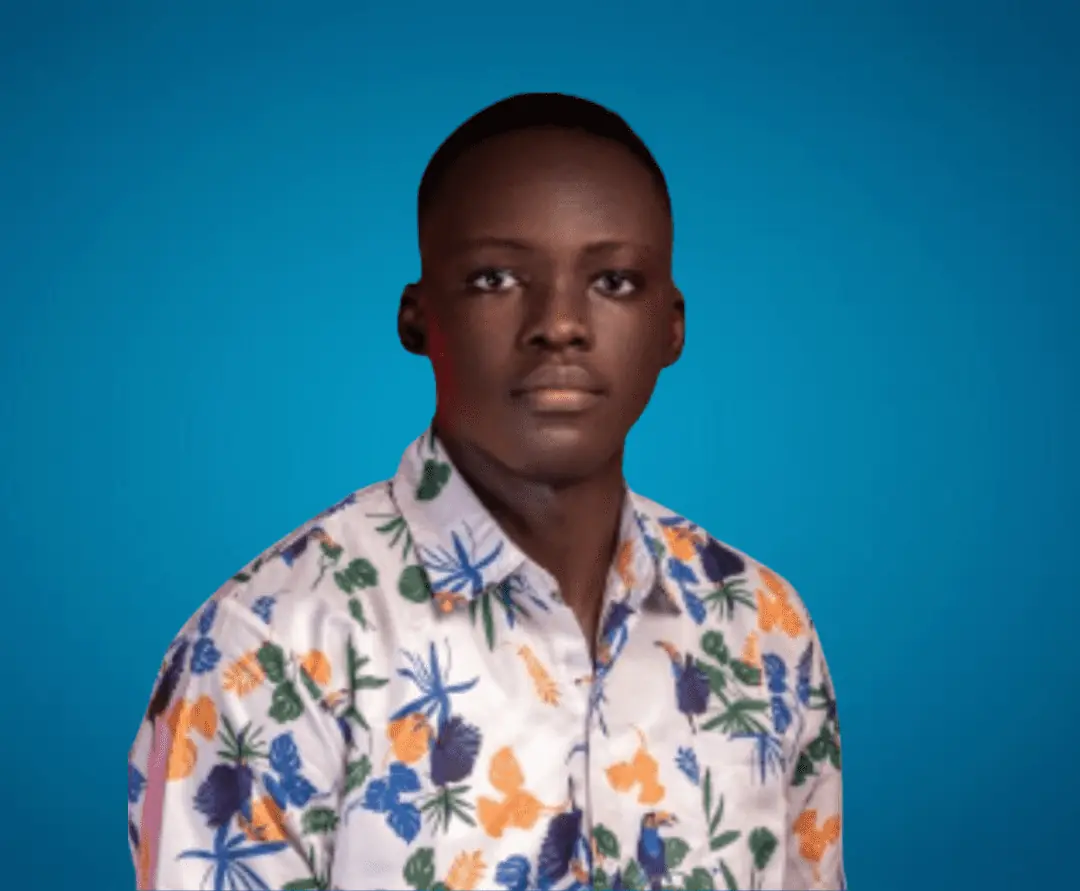 Sam is a brilliant young Nigerian biochemistry student and an aspiring entrepreneur. Despite facing many challenges, he has never lost his passion for learning and drive to make a difference in the world. Read more about him here.
Was this article helpful?